Natural Soaps Made with Animal Fat?!
Many 'natural' soaps aren't animal-friendly, but we've got plenty of cruelty-free alternatives for sudsing up!
Posted on April 21, 2019
Written by: 100% PURE®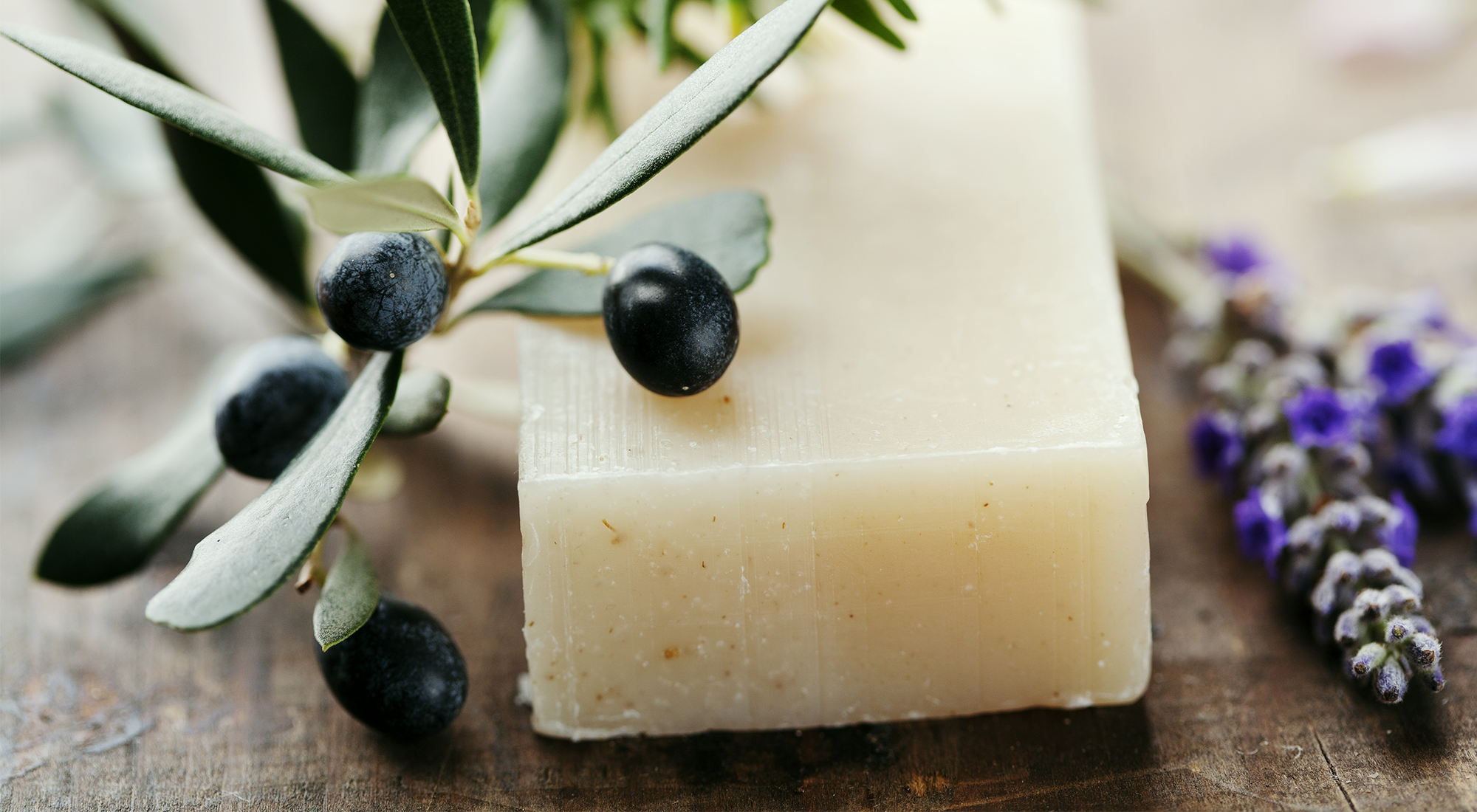 Glorious, sudsy, sweetly scented natural soaps. Are you a collector of beautifully crafted natural soaps, swapping in and out between seasonal scents? Or are you a dedicated user, who lathers up with the same bar until the last bit is left? We tend to sway back and forth but regardless we're obsessed with natural soaps in general. From their luxurious ingredients to beautiful packaging, we just can't seem to get enough. But beneath their rosy exterior, some soaps have a darker (dare we say it, dirtier) beginning.
Not all natural soaps are created equal, and we're here to clear up what the differences are between 100% PURE's natural soaps and other natural soaps that use conventional animal by-products in their processing. Your innocent bar of 'natural' soap is about to look a whole lot different!
How Animal-Derived Soap is Made
This section isn't for the faint of heart. If you want the truth to how animal fats are used in soaps, we're going to guide you through it as quickly as possible. To start, just about every part of the entire animal can be boiled down to extract their fats, and we literally mean everything from its bones, organs, feet, and tails. There's no real hard rule as to what animal can or can't be used; we've researched and found that every animal from pigs to deer can be used in the soap making process.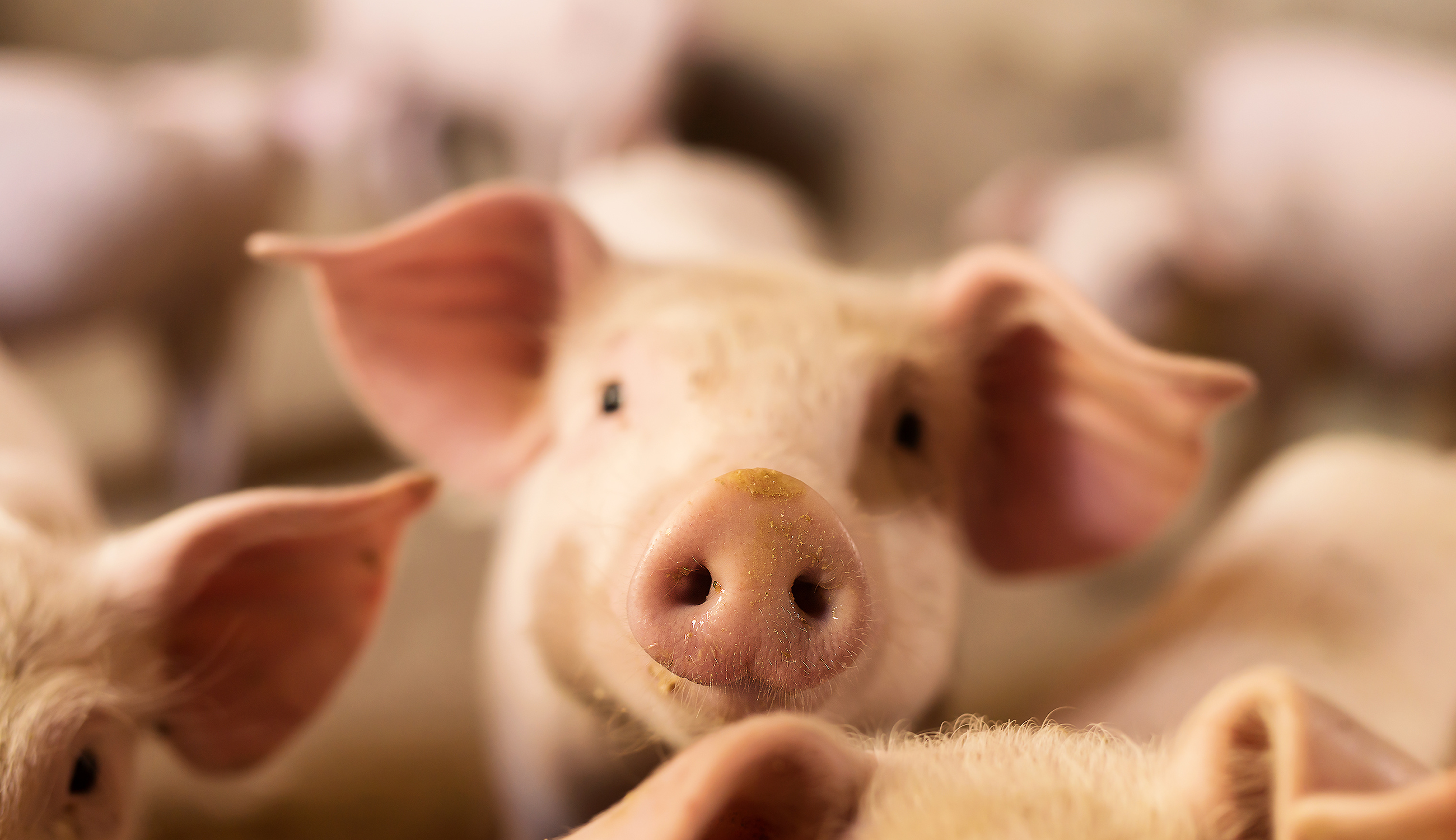 The animal pieces are put into a large vat and slowly cooked down for several hours to pull out their natural fats, helping to separate from the bones, meat, and fur. After cooling slightly, the fats are strained into a separate container and fully cooled. Seems a little outdated and unnecessarily cruel, right? There are plenty of plant-derived options that don't involve hurting animals for the sake of soap. We'd happily send them information on how to use coconut oil, avocado or shea butter to stop the use of an animal product in natural soap formulas.
Cruelty-Free Ingredients Vs. Animal By-Products in Natural Soap
While there are pros and cons to every side, we aren't ever going to compromise when it comes to using animal by-products in any beauty product, not just natural soap. Not only is it inhumane and gross, but we can't help but feel a little duped with the "natural" label getting slapped onto everything without any fact checking happening.
We're giving you a brief guide on what to look for in your natural soap ingredient list. We'll also dish on how to swap those conventional (and sometimes harmful ingredients) for natural counterparts that are just as effective (and cruelty-free)!
Want to soften your skin?
Swap Animal Tallow for Shea and Avocado Butter
Flying under-the-radar under the name Sodium Tallowate, this animal-derived ingredient from beef or sheep fat is used as an emulsifier and detergent in conventional soaps. The biggest problem is that this major ingredient is super harsh on your delicate skin and is actually having the opposite effect; leaving behind dry, heavily stripped skin. We've kicked this ingredient to the curb and use healing, moisturizing natural butter and oils to safely nourish your hands and body. Full of essential fatty acids and skin beneficial vitamins, our natural soap leans on plant-derived ingredients to leave your skin feeling as soft as silk.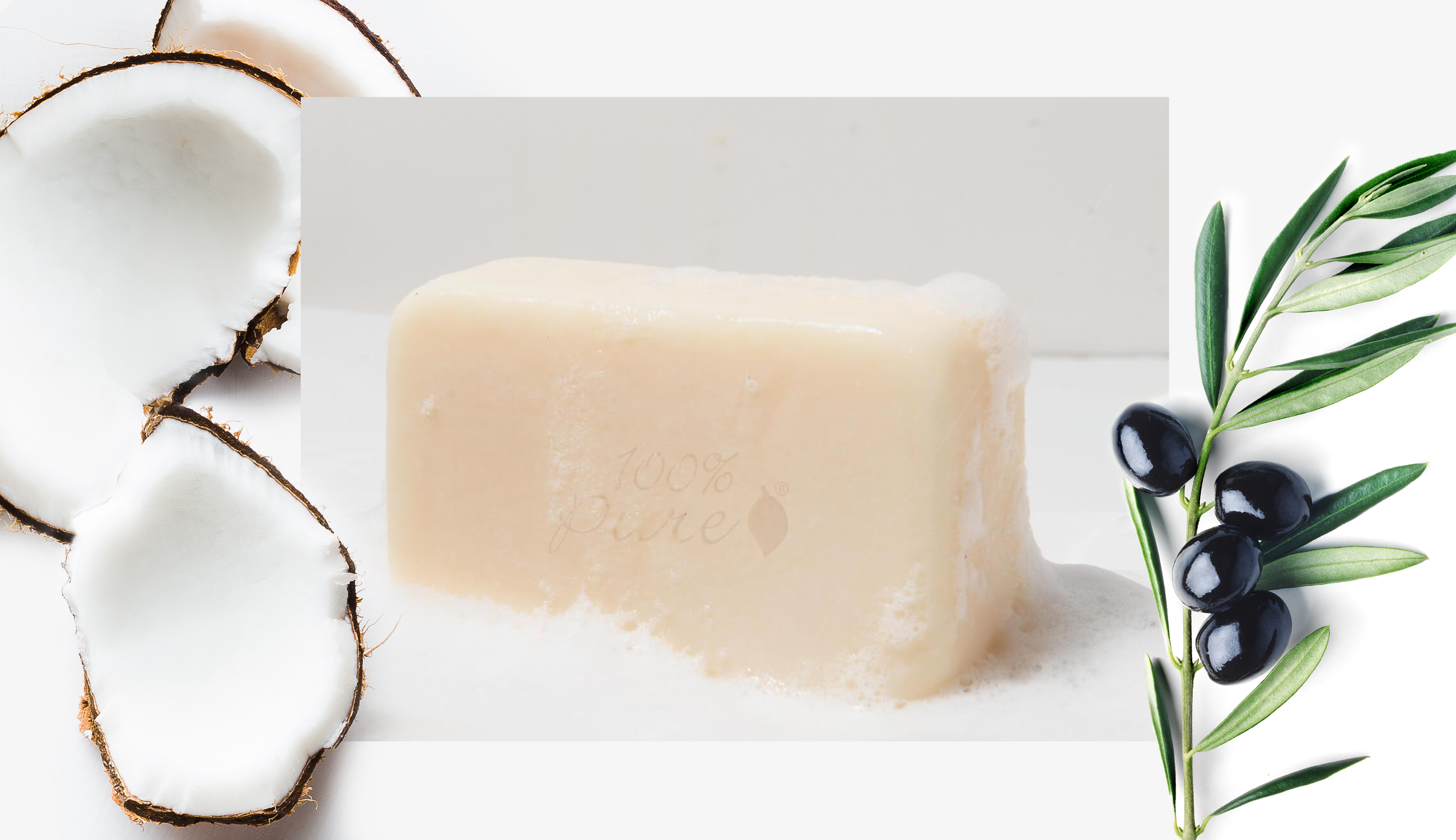 Looking to cleanse your skin?
Swap Detergents for Saponified Coconut Oil
When harsh chemical detergents are present in conventional soaps you're putting on synthetic ingredients that can cause skin irritation and be extremely drying. If you have skin sensitivities or allergies, you're going to want to opt-out of any soaps that contain sodium lauroyl isethionate.
We can't wrap our brains around why this chemical is included in the majority of soaps, when the people formulating have to wear safety goggles and gloves just to handle this ingredient. Say, what? Say no to harsh detergents and swap in a safe, gentle and effective natural alternative saponified coconut oil. The saponification process is an easy, single-step process that results in a natural way to gently cleanse and nourish the skin with lathering sans any harsh chemical additives.
PRO TIP: If you're really into coconut, opt for our Coconut Butter Soap and lather up with a recycled plastic bath sponge to truly transport your senses to a (bubbly) tropical paradise.
Want to degerm your skin?
Swap Triclosan + Triclocarban for Rosemary and Basil Extract
Another major problem under the cleansing category is triclocarban and triclosan. Both are major chemical offenders in the soap world. While used for their antimicrobial properties, there is a grey area when it comes to how safe and effective these conventional ingredients actually are. They are "legal" via FDA regulation but little research has been done on their long-term effects on health and any potential hazards from use.
While the jury is out on these two, why not use a safe, natural alternative and skip over the sketchiness? Rosemary and basil are literally germ killers. These safe, plant-based antimicrobial powerhouses are the perfect swap to keep germs, diseases, and infections at bay.
PRO TIP: Love an herbal note to your soap? Our Lavender Butter Soap is right up your alley!
Searching for the perfect lingering scent?
Swap Artificial Fragrances for Essential Oils
Did you know that sometimes there can be a thousand chemicals used just to make one simple fragrance? Because they are such a small part of the overall formula, the tiny amount of chemicals that make up the whole fragrance don't have to be listed separately. It's a sneaky way of rounding up a bunch of shady components under the single listing name "fragrance."
We opt for a more transparent, clear-cut approach by forgetting all the synthetic, lab-born scents and going straight to the source: mother nature via essential oils for our natural soaps. There's no need to wonder what's making our sweet-smelling Mandarian Butter Soap fragrance because we literally tapped mandarin extract! Easy, peasy.
Here at 100% PURE, we think it's way easier to stay honest – and pure. We love sharing our handcrafted natural soap with friends and family, because we know we're giving a gift of health. Using only the highest quality natural ingredients, with steam distilled essential oils, your skin is safe with us. The triple milled formulas are enhanced with silky shea and avocado butter leaving behind soft, nourished hands. Our natural soaps will cleanse, refresh and nourish your skin with soothing plant-derived ingredients.
You'll never have to compromise your health or morals when using any of our creamy, moisturizing natural soaps. Reach for an ethical natural soap that'll keep you – and the earth – happy. With a full range of uplifting scents, you'll be hard-pressed to find a natural soap you don't fall in love with!
We carefully hand-select products based on strict purity standards, and only recommend products we feel meet this criteria. 100% PURE™ may earn a small commission for products purchased through affiliate links.
The information in this article is for educational use, and not intended to substitute professional medical advice, diagnosis, or treatment and should not be used as such.
Sign up to our email newsletter for more blog updates and exclusive discounts.
< Older Post | Newer Post >