How to Use a Different Cleanser Every Day
The art of listening to skin's cues – and responding with the right products
Posted on December 18, 2019
Written by: 100% PURE ®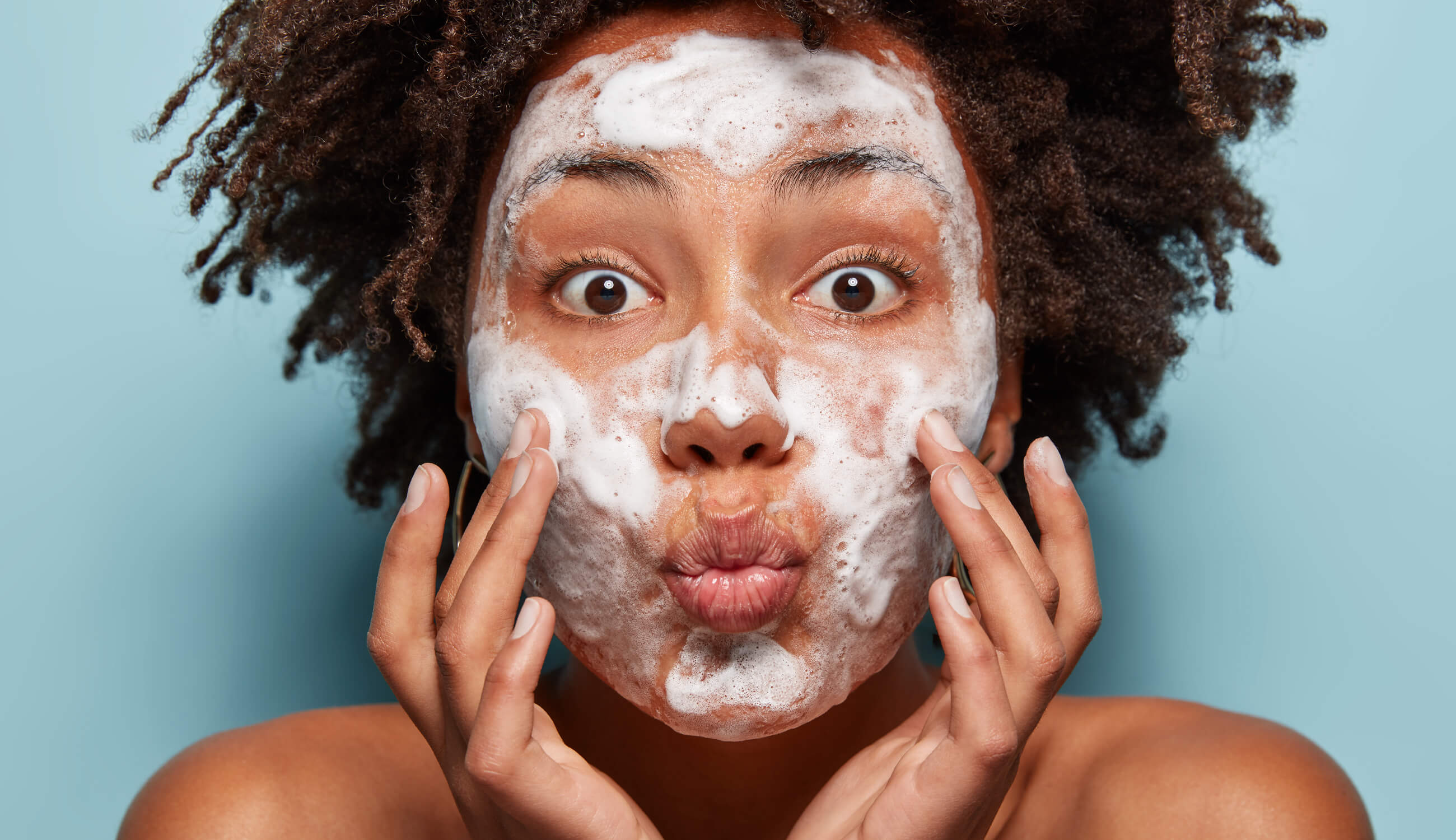 If we've learned anything about skin, it's to forget everything we think we know and actually listen. Whether or not you're aware, your skin will actually communicate with you. When we have breakouts, your skin could be pointing to diet or hormones. When skin is dry, it's often a cry for help – and hydration.
While we're not exactly fans of how our skin decides to communicate with us – via pimples and inflammation – the upside is that listening to your skin can be learned. Starting with your cleanser, thoughtful skin care rotations can help us address specific skin needs as they arise.
What's Your Skin Trying to Tell You?
We've found that the best way to listen and respond to skin is with a targeted cleansing routine. Using one natural face cleanser in the morning and a different one at night is completely acceptable, and often encouraged.
Many beauty professionals actually back the idea that rotating cleansers can actually help out our skin. It's as simple as reaching for a different product after determining what your skin is actually asking for, as opposed to sticking with the same one-note formula day in and day out.
Elemis founder Noella Gabriel says, "get what your skin needs, rather than what people want to sell or prescribe." At any given moment our skin might need something different. This is especially true of our morning vs. night skin care; for example, most have a 'day' serum and a 'night' serum.
Think about it this way – most of our skin care products are geared towards our long-term goals. A cleanser addresses the issues your skin is having in the now, the short term; but with consistent use, cleansers can contribute to your long-term goals, too.
Keep reading to discover how and when you should shake things up with your natural face cleanser.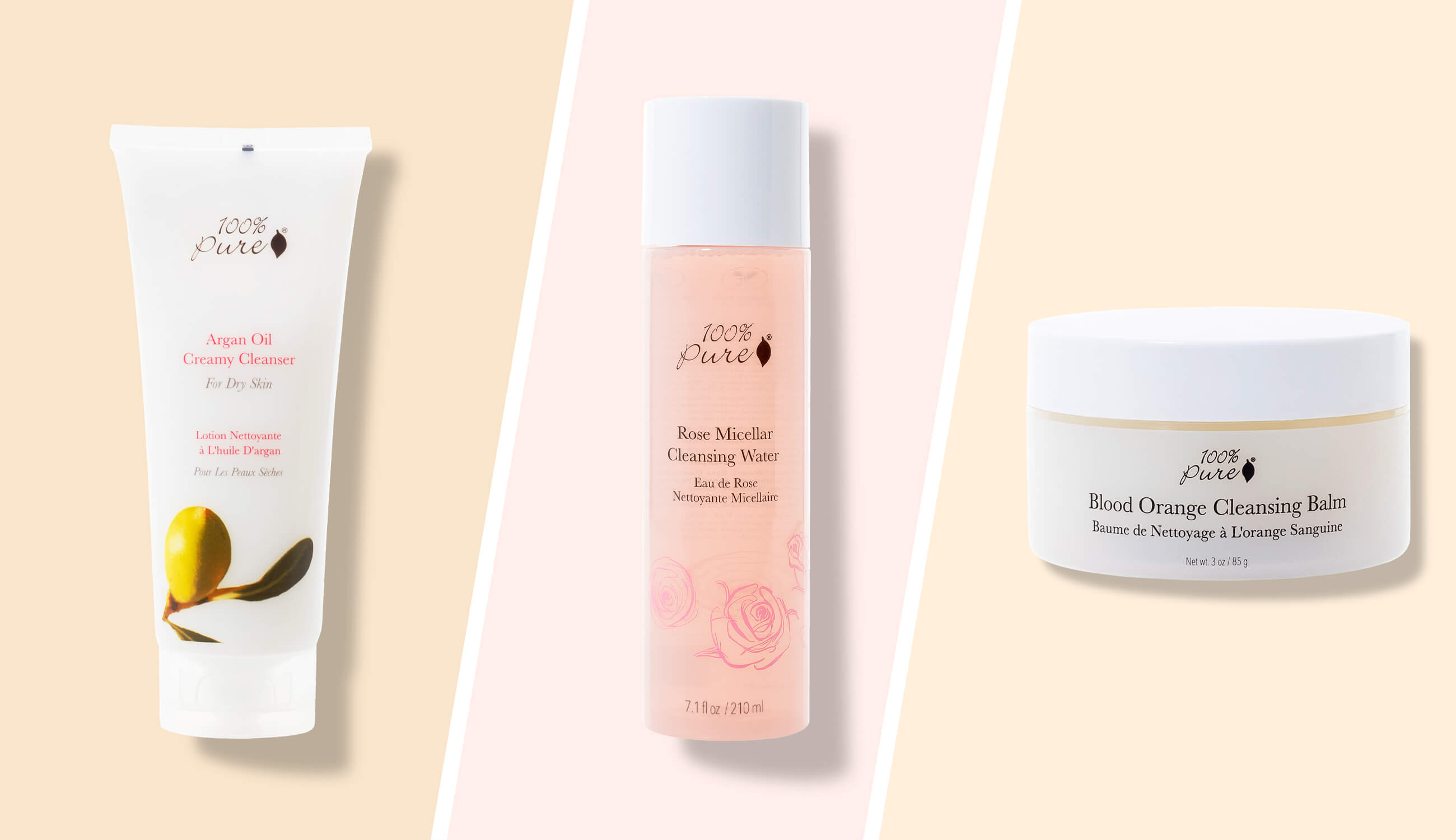 A Natural Face Cleanser for Every (Skin) Mood
Post-Workout Cleanse: Rose Micellar Cleansing Water
Feeling sweaty but accomplished, we leave the gym floor wearing our glisten with pride – but have you stopped to think about how your skin was impacted by your workout? We're more likely to breakout from the bacteria party on our yoga mat than treating ourselves to a sweet treat, so what natural face cleanser should we use on post-workout skin?
A micellar cleansing water is the perfect after the gym facial cleanser, because it treats several skin needs at once. This cleanser in particular has rose water to soothe and diminish redness, while instantly quenching thirsty cells. Lemon brightens and helps to clear breakout-causing bacteria, while glycerin locks in moisture for happy and rebalanced skin.
That Time of the Month: Tea Tree & Willow Clarifying Cleanser
Many of us dread it, others of us have learned to live with it, but all of us have had to deal with period-induced breakouts. The hormone imbalance experienced by our body during our period can sometimes result in blemishes, common around the chin and jaw. It doesn't help that untimely cravings can impact our diet, which leads to even more changes in our skin.
During this time, you'll find your skin marginally more manageable if you treat it with a gentle acne cleanser. Something gentle, calming, and anti-inflammatory to reduce the lifespan of our blemishes and finish our cycle with happier skin.
An herbal cleanser is gentle enough to use in a pinch, and perfect for treating hormone-impacted skin. Tea tree and willow bark actively tone and regulate the complexion, even while a breakout is still active. Meanwhile parsley, rosemary, and neem treat the blemish itself by clearing out pore congestion and bacteria.
After a Full Face of Makeup: Blood Orange Cleansing Balm
While full glam means something different to all of us, any makeup is essentially foreign material lingering on our skin. Luckily a thorough wipe-down can clear away a full face, so you'll want to utilize a natural face cleanser suited for heavy makeup removal.
Not only is this creamy balm a delight to use, it's also chock full of skin-enriching oils to help sweep dirt and debris from the pores for a purely clean and clear complexion. Oil-blasting blood orange is key for degreasing and purifying congested pores. Naturally antibacterial coconut oil draws out impurities, while beeswax and olive oil repair and re-moisturize the skin.
Formula 411: Knowing What to Use
One of the things we love most about beauty is that there isn't a one size fits all – beauty is expansive and innovative, and for every need there is a product that is the answer. This can be extraordinarily relevant when it comes to formulating cleansers, as no one person has exactly the same skin as another, and often no one has exactly the same skin everyday all day and night.
Since cleansers come in such a wide variety of formulas, how can you know which one to use and when?
Water Cleanser: As one of the gentlest cleanser types out there, these tend to be a crowd pleaser. It can be used on any age skin and across all skin types, with the bonus of coming in clutch for a double cleanse.
Cleansing Balm: Great for both removing makeup and nourishing dry skin, balms are designed to moisturize while clearing stubborn surface debris. Great for cold weather climates and sensitive skin, a gentle balm always feels sumptuous and leaves skin feeling supple.
Exfoliating Cleanser: Usually reserved for when we need a deep clean or a polish for enhanced skin shine, we reach for a powder cleanser. Ideal for extreme skin types like oily or flaky skin, exfoliating cleansers help to expose brighter skin while clearing debris from pores.
Astringent Cleanser: Excess oil won't stick around for long if you're using an astringent face cleanser. Generally these types of cleansers can be over-stripping and lead to further irritations; utilize one made with antiseptic and antibacterial herbs to balance sebum production without damaging your lipid barrier.
Gel Cleanser: We're often most familiar with a gel cleanser, and this type is super reliable for daily or consistent use. Gel cleansers normally have a mid-weight consistency with both hydrating and moisturizing components. The multitasking nature of these formulas offers daily-duty properties for banishing bacteria and conditioning the skin.
Cleansing Toolkit
Beyond highlighting the right products to use, you can switch things up by how you use them. You might be surprised how many different tools we can use to cleanse – one of them is already at your fingertips.
Hands: Best when we need a light, even application with the bonus of being able to cleanse and condition our hands at the same time.
Konjac Sponge: A charcoal infused sponge does it all, gently drawing out debris and toxins while providing mild exfoliation and a well-rounded fresh finish.
Towel: When hands and sponges just don't cut it, reach for the big kahuna of cleansing tools. A towel has the power to swipe surface and deeper debris, grabbing everything we can see and much of what we can't for a deeper, heavy-duty cleanse.
We carefully hand-select products based on strict purity standards, and only recommend products we feel meet this criteria. 100% PURE™ may earn a small commission for products purchased through affiliate links.
The information in this article is for educational use, and not intended to substitute professional medical advice, diagnosis, or treatment and should not be used as such.
Sign up to our email newsletter for more blog updates and exclusive discounts.
< Older Post | Newer Post >