How To Add Rosehip Oil to Your Skincare Routine
Your in depth guide to adding this skincare hero to your daily routine.
Posted on August 22, 2022
Written by: 100% PURE®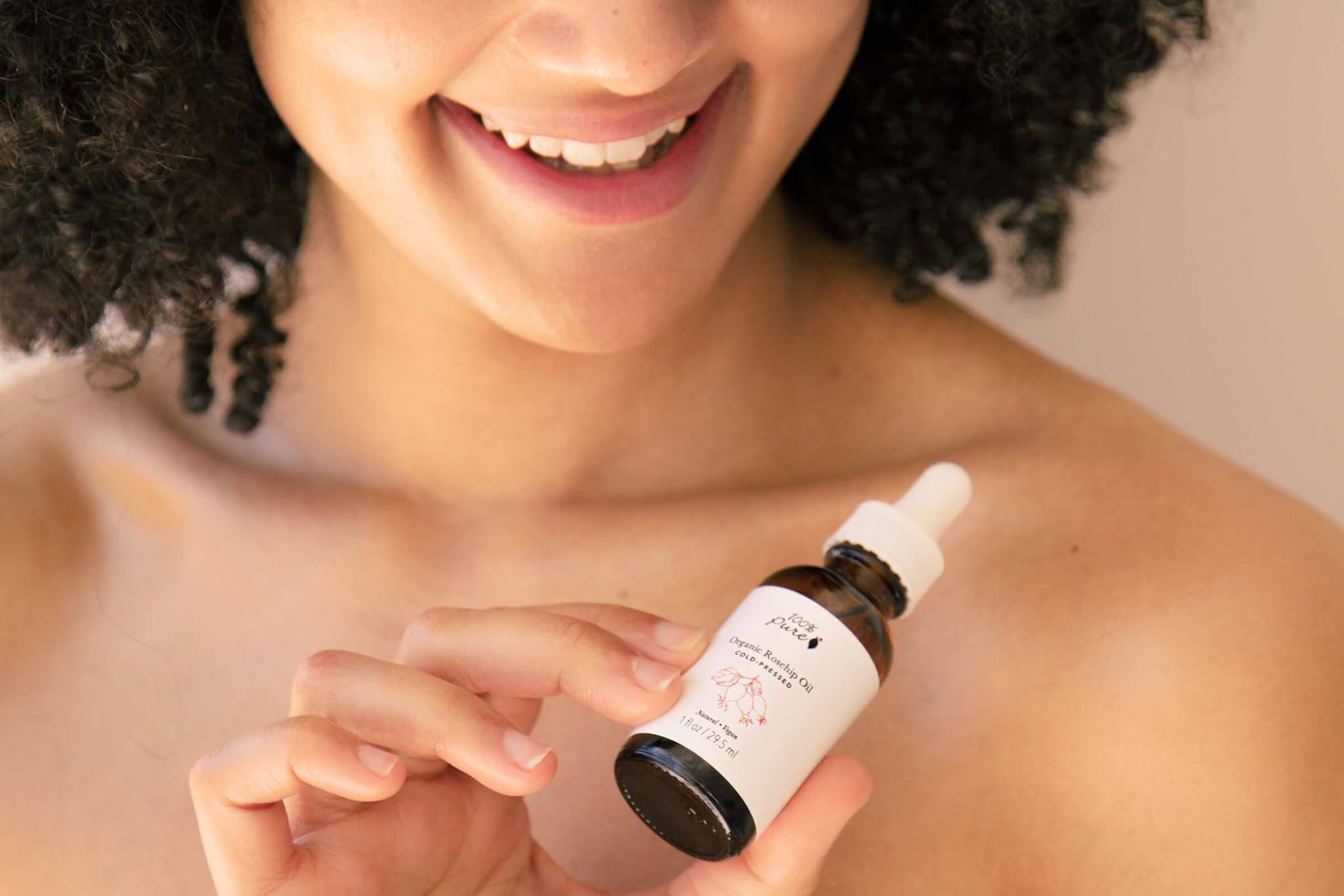 In skincare, we often shy away from oils in our regimen for fear of clogging our pores. And to be fair, this is sometimes a possibility for some oils, especially for those with oily or acne-prone skin.
The truth, however, is that oils can do wonders for every skin type, it's just about finding the right one for you.
Today, however, we're talking about one that works for all skin types: rosehip oil! As a long-beloved skincare ingredient, rosehip oil remains popular today, and for good reason.
Whether you're looking to clear acne, reduce redness, or just keep things firm and bouncy, here is your in-depth guide to using rosehip oil for skin.
What is Rosehip Oil?
Rosehip oil, sometimes referred to as rosehip seed oil, is a plant-based oil derived from the small fruits that roses produce, and it's been prized for centuries for its healing properties.
And with a wide range of benefits–such as hydrating and fighting acne–rosehip oil is having a moment.
In particular, rosehip oil is beloved for its concentration of essential omega-3 and omega-6 fatty acids, which do wonders for hydrating the skin and locking in moisture.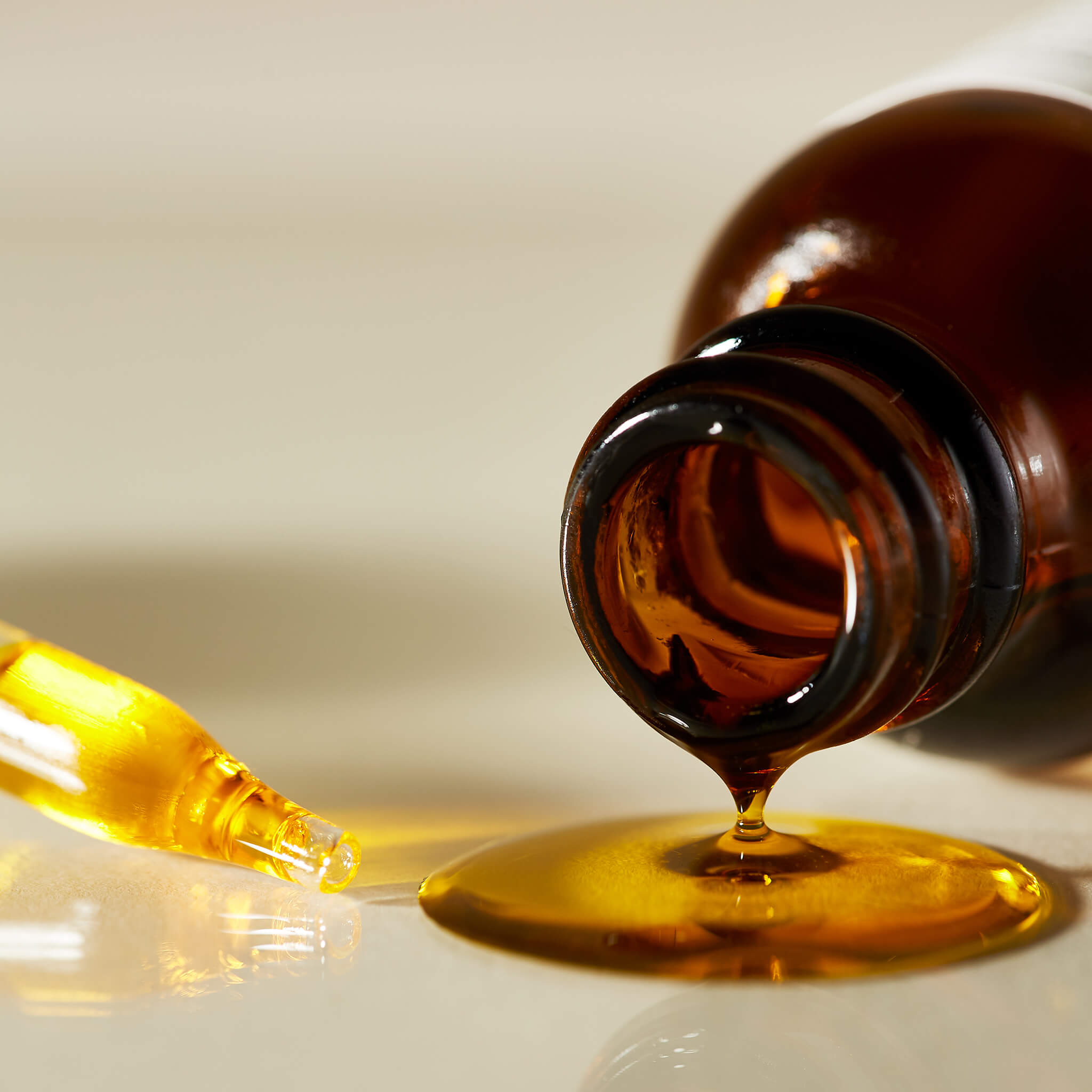 Benefits of Rosehip Oil for Skin
Rosehip oil is renowned for its versatility; it's not only suitable for all skin types, but it performs a number of different jobs that keep your skin glowing and soft.
Here are 5 benefits of rosehip oil for skin.
Anti-Inflammatory Benefits
Rosehip oil is packed with antioxidants–specifically, polyphenols and anthocyanin.
And we love antioxidants for our skin and the rest of our bodies because they can help fight inflammation.
And this is a big deal for our skin, in particular, because inflammation is associated with a wide range of conditions like eczema, psoriasis, and possibly even acne.
Hydrating Benefits
When it comes to attaining soft, beautiful skin, hydration is truly a cornerstone. But on the other hand, a lack thereof can lead to dullness and sagging.
With its high concentration of essential fatty acids and its fast-absorbing consistency, rosehip oil is fantastic for penetrating the skin to deliver hydration while, at the same time, strengthening cell walls to prevent water loss.
Firming/Plumping Benefits
Collagen is more than a fancy supplement you can get in gummies and coffee creamer. In fact, collagen is essential for keeping the skin elastic and firm, which is why it's often known as "the building block of skin."
As we age, collagen depletes over time, resulting in sagging loose skin, so it's important to support its production whenever possible. Rosehip oil is rich in vitamin A, which has been shown to prevent the breakdown of collagen in the body.
Newsletter
Subscribe
for more blog updates and exclusive discounts
Acne-Fighting Benefits
As mentioned before, rosehip oil is rich in antioxidants, which may help with the treatment of acne vulgaris by reducing swelling and the buildup of fluid.
Benefits for Skin Texture
As we can see above, rosehip oil is incredibly restorative. It should be no surprise, then, that rosehip oil may improve skin texture by smoothing out not only scars, but also fine lines and wrinkles.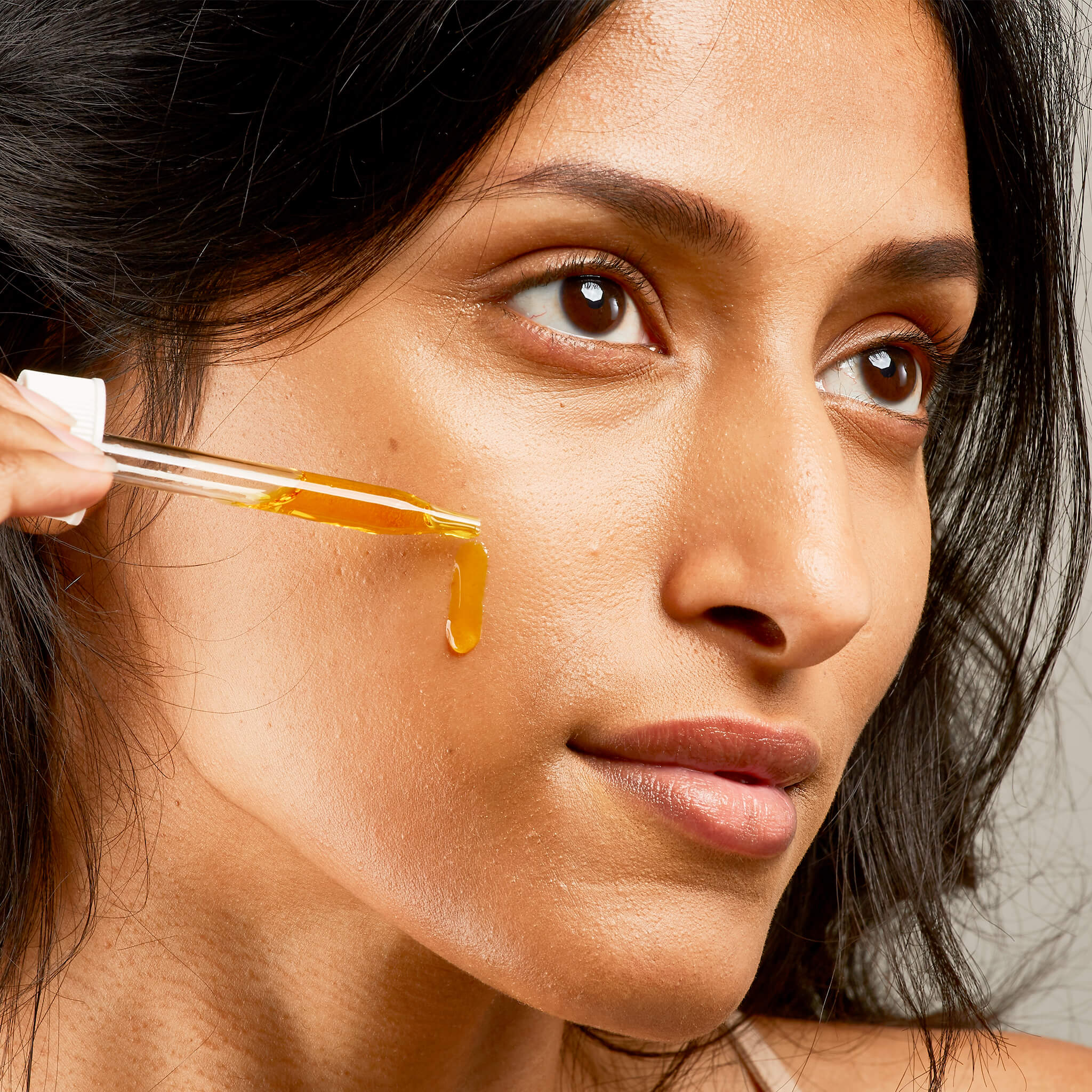 When and How Often Should You Use Rosehip Oil for Skin?
Rosehip oil is suitable for both AM and PM use, although we personally love using it in our evening routines.
This is because our skin repairs itself at this time when we sleep, so we want to support that process as best as we can. If you're just starting to try out rosehip oil, however, it's generally best to start out a few times a week, while gradually working your way up to daily use.
Rosehip Oil for Skin: How to Use it in Your Beauty Routine
When we incorporate any kind of oil into a skincare routine, we usually treat it as a final step, after our moisturizer.
However, rosehip oil is unique in that it's quite lightweight, and absorbs into the skin almost like a serum.
And so this begs the question: should I use rosehip oil before or after moisturizing?
Ultimately, the answer to this question depends on the type of moisturizer being used: if you're using something quite thick and occlusive, like our award-winning Intensive Nourishing Balm, then it's best to apply rosehip oil for skin before.
On the other hand, if you're using a lightweight moisturizer like our Rose Water Hydrating Milk, we recommend using rosehip oil as the final step in your skincare regimen.
Also note that while rosehip oil is quite lightweight, it's still an oil, so you really don't need a lot; 2-4 drops is usually plenty.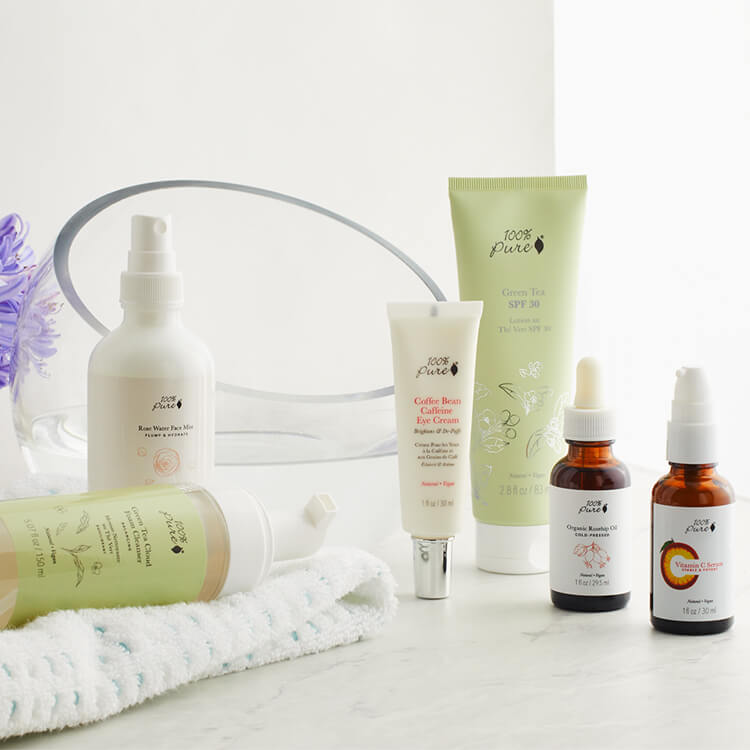 Can You Pair Rosehip Oil for Skin with Vitamin C?
Unless your skin is extremely sensitive, rosehip oil is usually safe to use with vitamin C–the vitamin A in rosehip oil can work wonders when combined with vitamin C, especially when it comes to anti-aging.
However, this combination seriously packs a punch, and may be a lot for sensitive skin to process, so make sure to try this duo out slowly to gauge your skin's reaction to it.
We also recommend sticking with a highly stable form of vitamin C, such as magnesium ascorbyl phosphate. You can find this stable form of vitamin C in our very own Vitamin C Serum, which is featured alongside our Rosehip Oil in our Rise + Shine Kit!
This 6-step kit is a comprehensive system for your daily skincare, featuring classics like our Green Tea SPF, Rose Water Face Mist, and our best selling Coffee Bean Caffeine Eye Cream.
And when you top it all off with skin-supporting rosehip oil and vitamin C, it truly is the perfect start to your morning.
We carefully hand-select products based on strict purity standards, and only recommend products we feel meet this criteria. 100% PURE™ may earn a small commission for products purchased through affiliate links.
The information in this article is for educational use, and not intended to substitute professional medical advice, diagnosis, or treatment and should not be used as such.
Sign up to our email newsletter for more blog updates and exclusive discounts.
< Older Post | Newer Post >