Eyes on the Prize: Discover the Best Moisturizing Eye Creams for Hydrated, Youthful Skin
Posted on May 6, 2023
Written by: 100% PURE®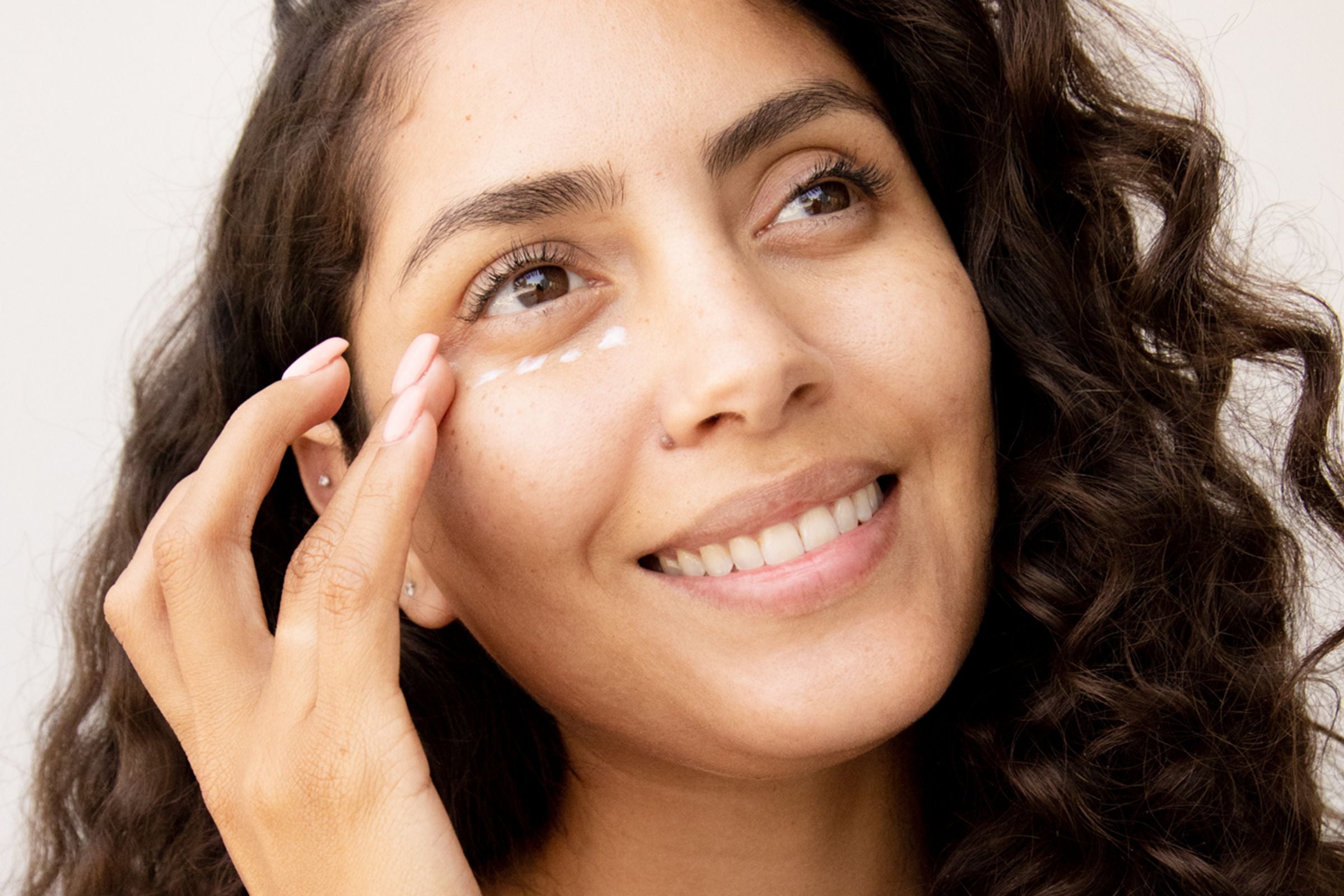 Moisturizing eye creams have become an essential component of skincare routines and for good reason! The delicate skin around our eyes is prone to dryness and stress, which can lead to fine lines, wrinkles, and dark circles.
Moisturizing eye creams are specifically designed to target these issues, providing hydration, reducing fine lines and wrinkles, and brightening the eye area. In this article, we'll explore the benefits of using moisturizing eye creams, how they differ from regular moisturizers and the specific ways in which they help the skin. Read on to discover why a high-quality moisturizing eye cream is worth adding to your skincare arsenal.
What are Moisturizing Eye Creams?
Moisturizing eye cream is a skincare product specifically designed to target the delicate skin around the eyes. This area is known to be thinner and more prone to dryness than other parts of the face, which can lead to fine lines and wrinkles if not properly hydrated. Moisturizing eye creams typically contain ingredients like hyaluronic acid, ceramides, and peptides that work together to hydrate, plump, and firm the skin. Regular use of a high-quality moisturizing eye cream can leave your under-eye area looking smoother, brighter, and more youthful. So if you're looking to take your skincare routine to the next level and give your eyes some extra love, a moisturizing eye cream is worth considering.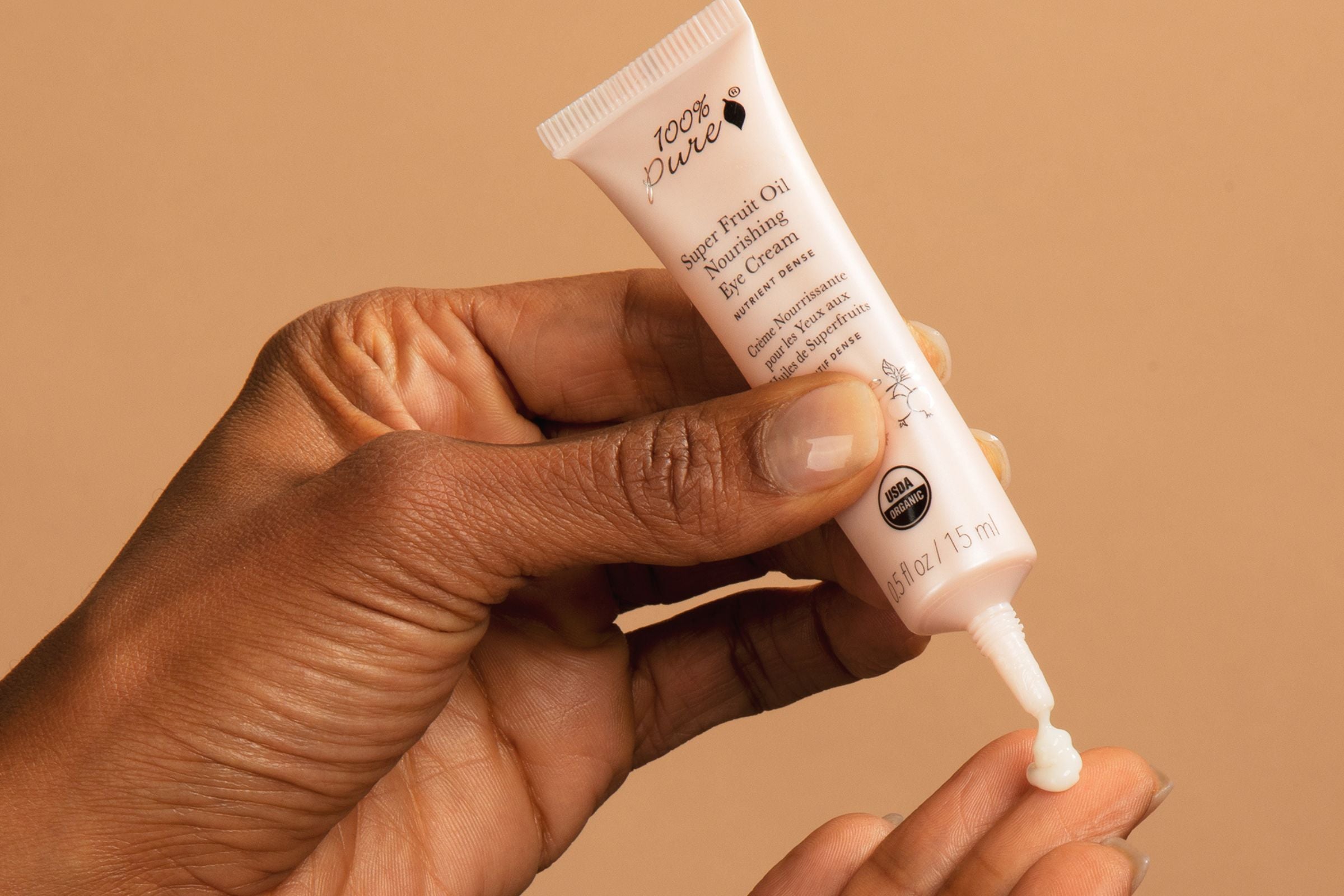 What Are the Benefits of Using Moisturizing Eye Cream?
Moisturizing eye cream has become more than just a luxury item in our beauty routine. With our frantic lifestyles and constant exposure to pollution, our delicate skin around the eyes goes through a lot of stress. A good moisturizing eye cream helps to replenish and protect this area, delaying the formation of fine lines, wrinkles, and dark circles. The benefits of moisturizing eye cream go beyond just aesthetics; it also hydrates the skin and soothes any irritation, bringing back the glow to your face.
Here are some of the specific ways in which moisturizing eye cream helps the skin:
Hydration
The delicate skin around our eyes is incredibly vulnerable to the ravages of time, and when it comes to keeping it adequately hydrated, a standard moisturizer just isn't going to cut it. Enter eye cream. This magical creation is specifically formulated to address the unique needs of the eye area, and the benefits of using one are myriad. Not only will the right eye cream keep this sensitive skin hydrated, but it can also reduce dark circles and counteract the appearance of fine lines and wrinkles. With so many hydrating benefits packed into one little tube, it's no wonder that moisturizing eye cream has become a must-have in any skincare routine.
Reduces Fine Lines and Wrinkles
As we age, our skin loses its elasticity, resulting in fine lines and wrinkles around our eyes. However, the good news is that using moisturizing eye creams can help reduce the appearance of these pesky signs of aging. These creams work by boosting hydration levels around the delicate eye area, plumping up the skin, and reducing the depth of fine lines and wrinkles.
Additionally, some eye creams contain ingredients like retinoids and antioxidants, which can encourage collagen production and protect against further damage from environmental factors. With regular use, moisturizing eye creams can make a noticeable difference in the appearance of fine lines and wrinkles, leaving you with a more youthful, radiant complexion.
Newsletter
Subscribe
for more blog updates and exclusive discounts
Brightens the Eye Area
Say goodbye to tired-looking eyes with the brightening benefits of moisturizing eye cream. The delicate skin around our eyes is often the first to show signs of aging and fatigue, but with a little TLC, it can look rejuvenated and refreshed. Not only do moisturizing eye creams provide nourishment to delicate skin, but they can also brighten dark circles, reduce puffiness, and minimize fine lines and wrinkles. With regular use, you'll notice your eyes looking brighter, more youthful, and well-rested. Adding an eye cream to your skincare routine is a small investment that can yield big results, leaving you feeling confident and glowing from the inside out.
So go ahead, invest in a good eye cream, and revel in the benefits of younger, brighter-looking eyes every day.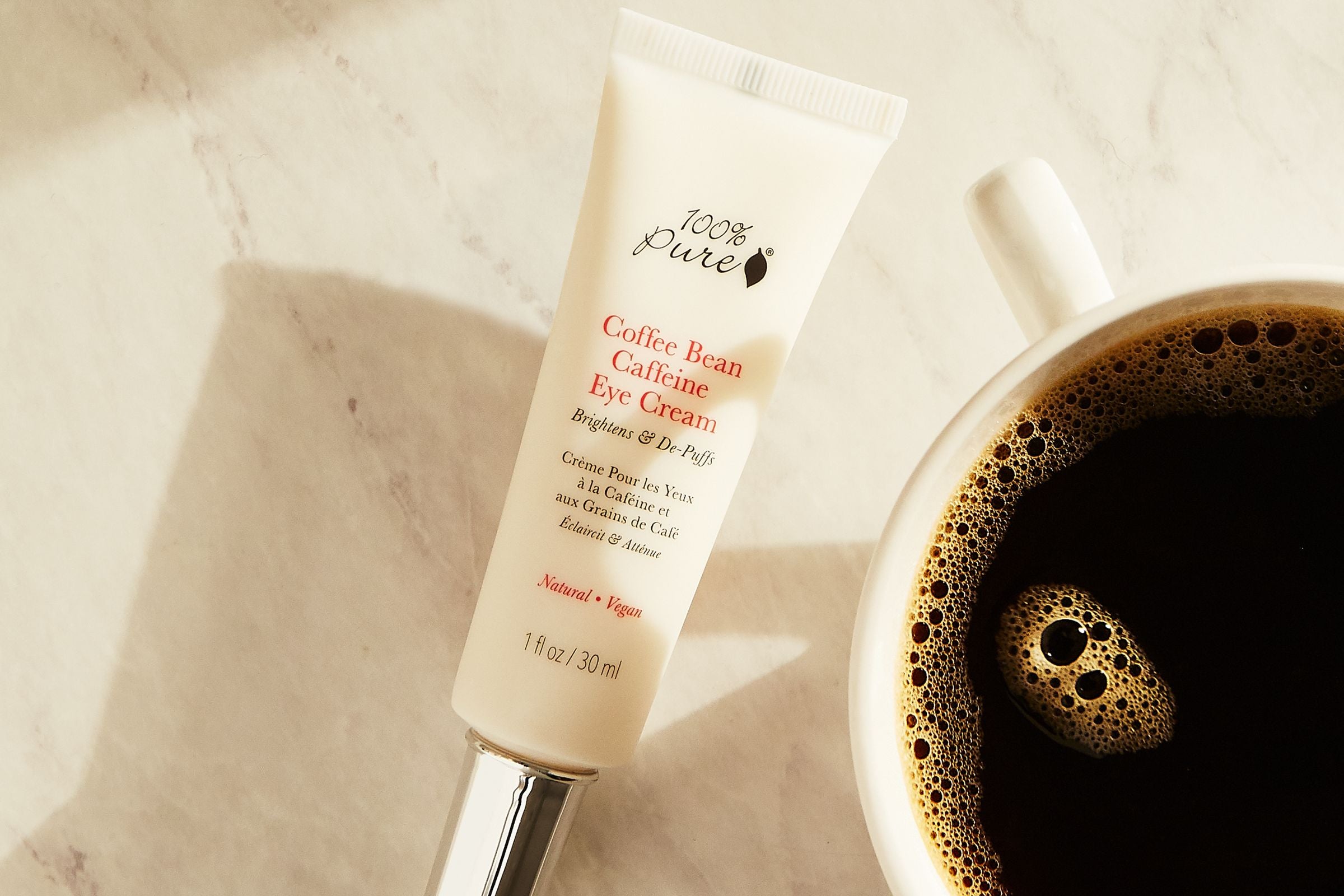 How Moisturizing Eye Creams Differ from Regular Moisturizers
When it comes to skincare, there are so many products to choose from that it can sometimes be overwhelming. And if you're looking specifically for an eye cream, it can be even more confusing. So, what sets moisturizing eye creams apart from regular moisturizers? For starters, the skin around our eyes is much thinner and more delicate than the rest of our face, which means it requires a gentler touch.
Eye creams are specially formulated to hydrate and plump up this sensitive area, while also tackling other common concerns like dark circles and fine lines. Plus, they usually come in smaller bottles or tubs, making it easier to apply the perfect amount without wasting product. While regular moisturizers can certainly be beneficial for the face, it's worth investing in a separate eye cream to give your delicate eye area the extra TLC it deserves.
Here are some eye creams that are sure to rev up your skincare regimen:
Coffee Bean Caffeine Eye Cream
Rejuvenate tired eyes with this all-in-one eye care solution! Green tea and coffee reduce puffiness, increase circulation, and brighten dark circles. Vitamins & antioxidants provide anti-aging benefits while rosehip oil nourishes the delicate skin area for a more youthful appearance.
Retinol PM Eye Cream
This cutting-edge eye cream harnesses the power of advanced ingredients to deliver a transformative anti-aging experience. A proprietary blend of botanical stem cells, peptides, and vitamins targets fine lines and wrinkles, stimulating collagen production and boosting elasticity for a fresher, firmer, and more lifted look. Hydrating hyaluronic acid and antioxidant-rich superfruit oils replenish moisture and smooth the delicate eye contour, revealing a more youthful appearance and revitalized tone and texture. With continued use, crow's feet fade, dark circles diminish, and under-eye bags deflate for a bright-eyed, ageless effect.
Super Fruit Oil Nourishing Eye Cream
This luxurious daily eye cream harnesses the unparalleled nourishing power of superfruit oils, which are bursting with antioxidants and vitamins. These potent ingredients deeply moisturize the delicate eye area, boosting elasticity and resilience while smoothing the appearance of fine lines and wrinkles. Infused with an array of powerful superfruits, this cream delivers dramatic results you can see and feel with each use.
Multi-Vitamin + Antioxidants PM Eye Treatment
This luxuriously rich eye treatment harnesses the power of potent vitamins and antioxidants to transform the delicate eye area. Its deeply hydrating formula not only smoothes the appearance of fine lines and wrinkles but also awakens the skin's natural rejuvenation process. With continued use, collagen and elastin levels increase, revealing refreshed, firmer, and more youthful-looking skin around the eyes—the ultimate secret to eyes that reflect how young you feel.
How to Use Moisturizing Eye Cream
To start, cleanse your face thoroughly, making sure to remove all makeup and debris. Then, take a small amount of eye cream and gently pat it around your eye area, being careful not to get any in your eyes. It's important to choose an eye cream that's specifically formulated for the delicate skin around your eyes and to avoid using any that contain harsh ingredients. With consistent use, you'll notice your eye area becoming more hydrated, plump, and youthful-looking. So go ahead and give your eyes the pampering they deserve!
We carefully hand-select products based on strict purity standards, and only recommend products we feel meet this criteria. 100% PURE™ may earn a small commission for products purchased through affiliate links.
The information in this article is for educational use, and not intended to substitute professional medical advice, diagnosis, or treatment and should not be used as such.
Sign up to our email newsletter for more blog updates and exclusive discounts.
< Older Post | Newer Post >