Acne and Sun Damage: How They're Connected
Must-know facts on how sun damage affects acne, and how you can avoid a breakout with a skin-friendly natural sunscreen
Posted on August 1, 2019
Written by: 100% PURE®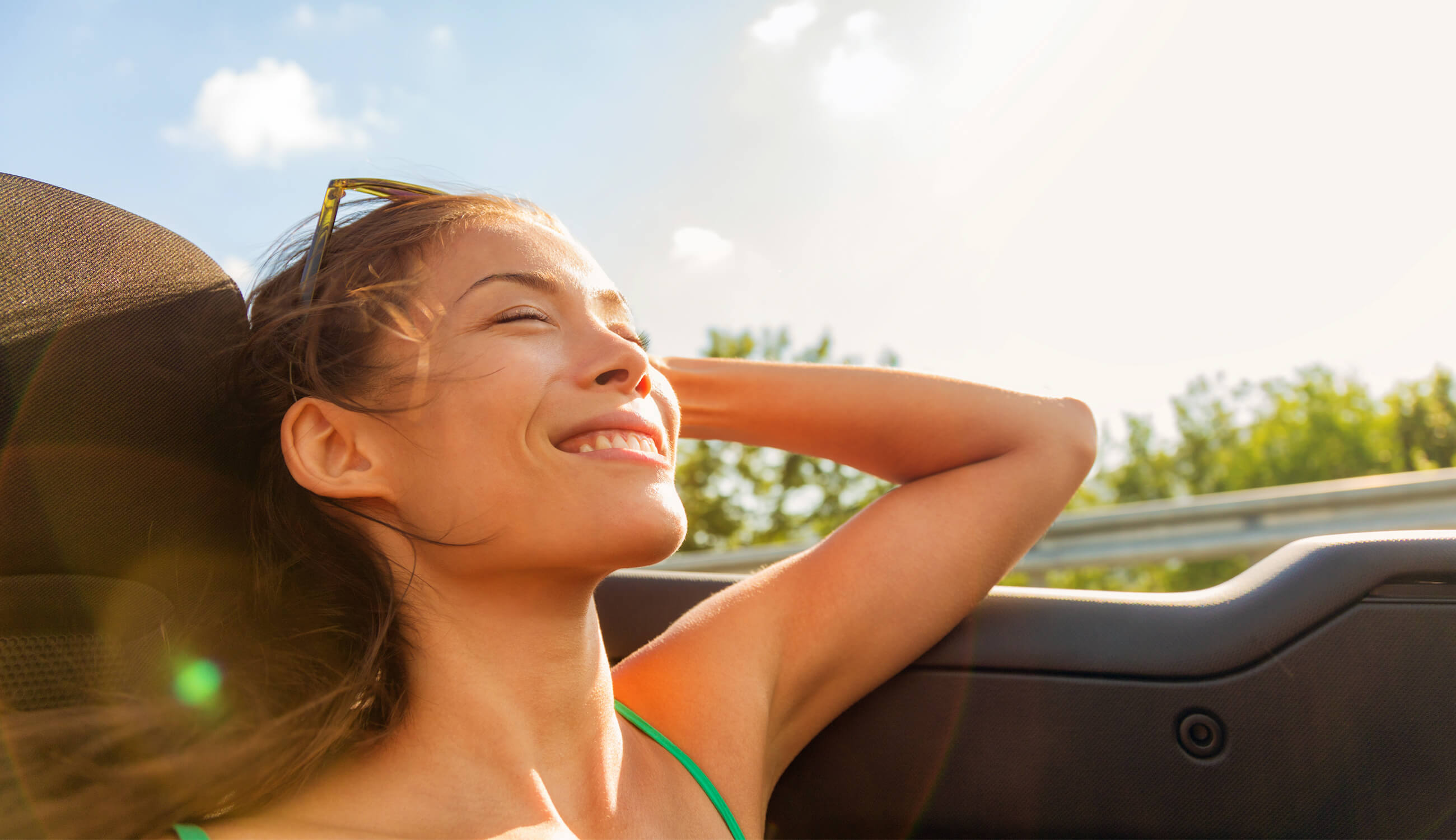 What's the difference between a magician and the sun? Hear us out: both are essentially master illusionists, meaning there is some amount of deception and misperception behind both. A magician can miraculously make a truck disappear and reappear, and sun exposure can seem to make acne disappear – and when the tan wears off – reappear, looking worse than ever. One of the most common deceptions (and skin care myths) is that the sun will help improve acne – we're here to take you behind the curtain, in search of the truth!
The Illusion of Tan, Acne-Free Skin
Many people believe that sunlight clears up acne, and that tan skin tends to be blemish-free. What we're actually seeing is tan, darkened skin around blemishes, making them less apparent to the naked eye. It's all an illusion, friends! In reality, the sun dries out the skin and increases sebum production, which can in turn make clogged pores and acne worse.
No matter how tempted you might be to let the sun dry out your blemishes, you really need to be wearing a natural sunscreen to avoid further irritation and breakouts. Washing all sunscreen and impurities away with a charcoal cleanser or cleansing water is also crucial in maintaining pore health and freeing your skin of toxic environmental debris, which can also make acne worse. Let's dive into the top benefits of sun protection, and how a natural sunscreen can help your acne-prone skin!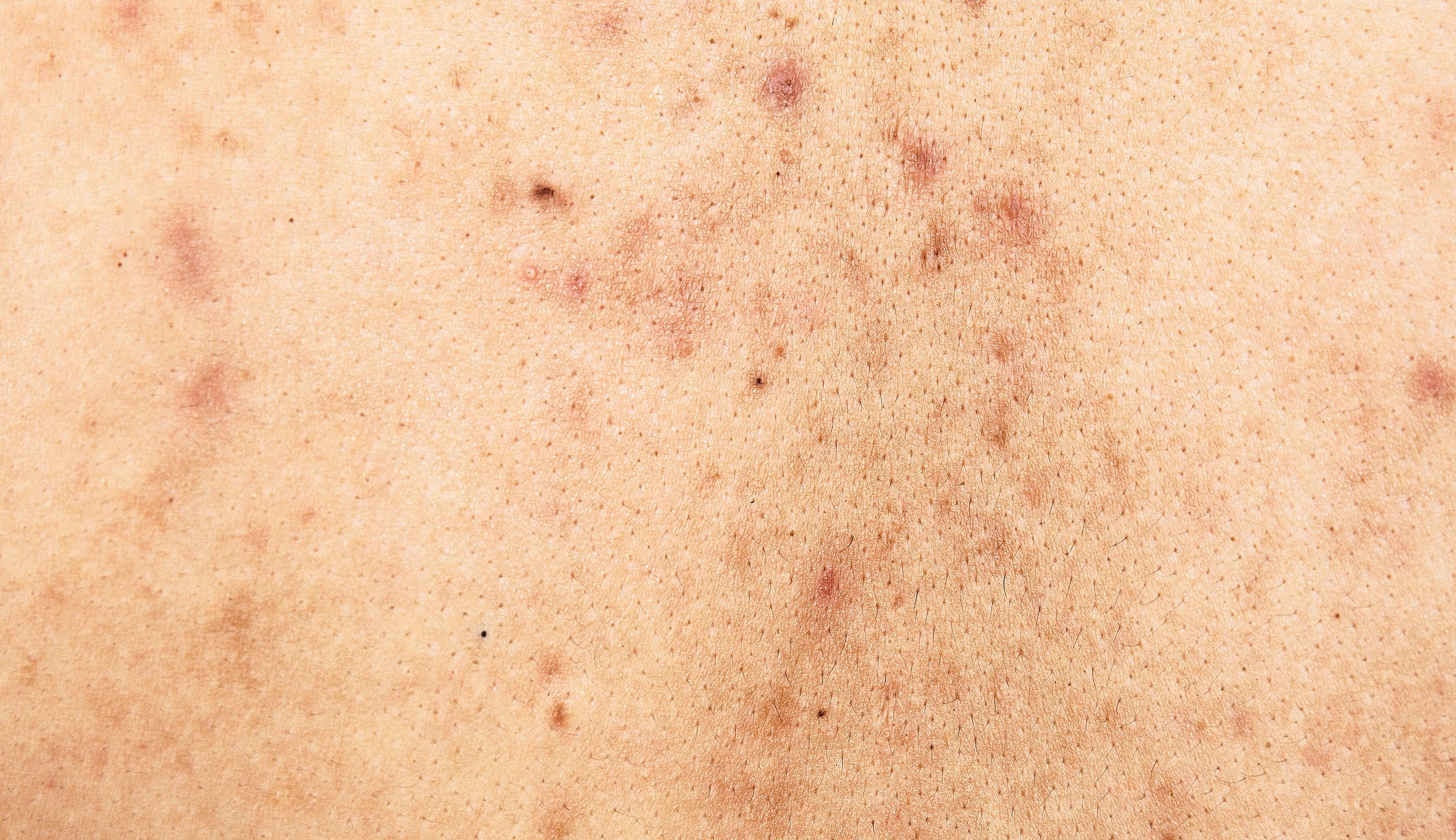 How All Skin Types (and Acne) Can Benefit from Natural Sunscreen
Don't get burned by the common notion that sunscreen is primarily used when you're spending time outdoors. As a matter of fact, the sun's ultraviolet (UV) rays can damage your skin in as little as 15 minutes, according to the CDC. Just as a magician's cape does more than cover his shoulders, sunscreen does more than protect your skin from sunburns.
Check out these 4 benefits of natural sunscreen for everyone:
Reduces Risk of Skin Cancer
Sunscreen helps prevent skin cancer by protecting you from the sun's harmful ultraviolet rays – which are present even on cloudy and cool days. While nobody is exempt, certain skin types – including acne-prone – may be linked to increased risk of melanoma.
Sun Protection
Sunscreen minimizes the penetration of UV rays into the skin and the triggering of a variety of skin disorders. From sun allergies (photosensitivity) to increased acne activity, it's important to protect your skin year-round.
Age Defense
While sunscreen isn't a magic wand that makes skin suddenly youthful, it can help to block the harmful effects of the sun's skin-aging UVA rays. These rays greatly increase discolorations and dark spots, sagging or leathery skin, and fine lines and wrinkles.
Healthy Skin and Tone
Sunscreen helps prevent discoloration and dark spots from sun damage, helping you maintain a smoother and more even skin tone. In fact, the sun encourages melanin production – what acne scars have an excess of – and they will become more apparent over time without sun protection.
How Sun Damage Increases Your Risk for Acne
Like a magician pulling the wool over your eyes, the sun has a tricky way of making us think our acne looks better. Sure, we're rocking a nice tan, which reduces the appearance of spots, and it makes our complexion look healthier. But in this case, seeing is deceiving! When you're prone to acne, exposing yourself to the sun's damaging UVA rays increases your risk of breakouts and ultimately worsens acne.
Sun dries out the skin, weakening the natural barrier or epidermis, which is comprised of another layer called the stratum corneum. The dry-out causes your lipid barrier to lose moisture, therefore compromising its ability to keep your complexion healthy and strong.
While at first this means a dry-up in your shine-prone zones, your skin will eventually attempt to fix this moisture deficit by producing more and more of its own oils. This overproduction of oil collides with dead skin, which gets trapped and builds up in pores. To further protect itself against sun damage, the skin thickens its stratum corneum, leaving more room for pore blockage. As we all know: when pores are clogged, spots and breakouts will begin to develop.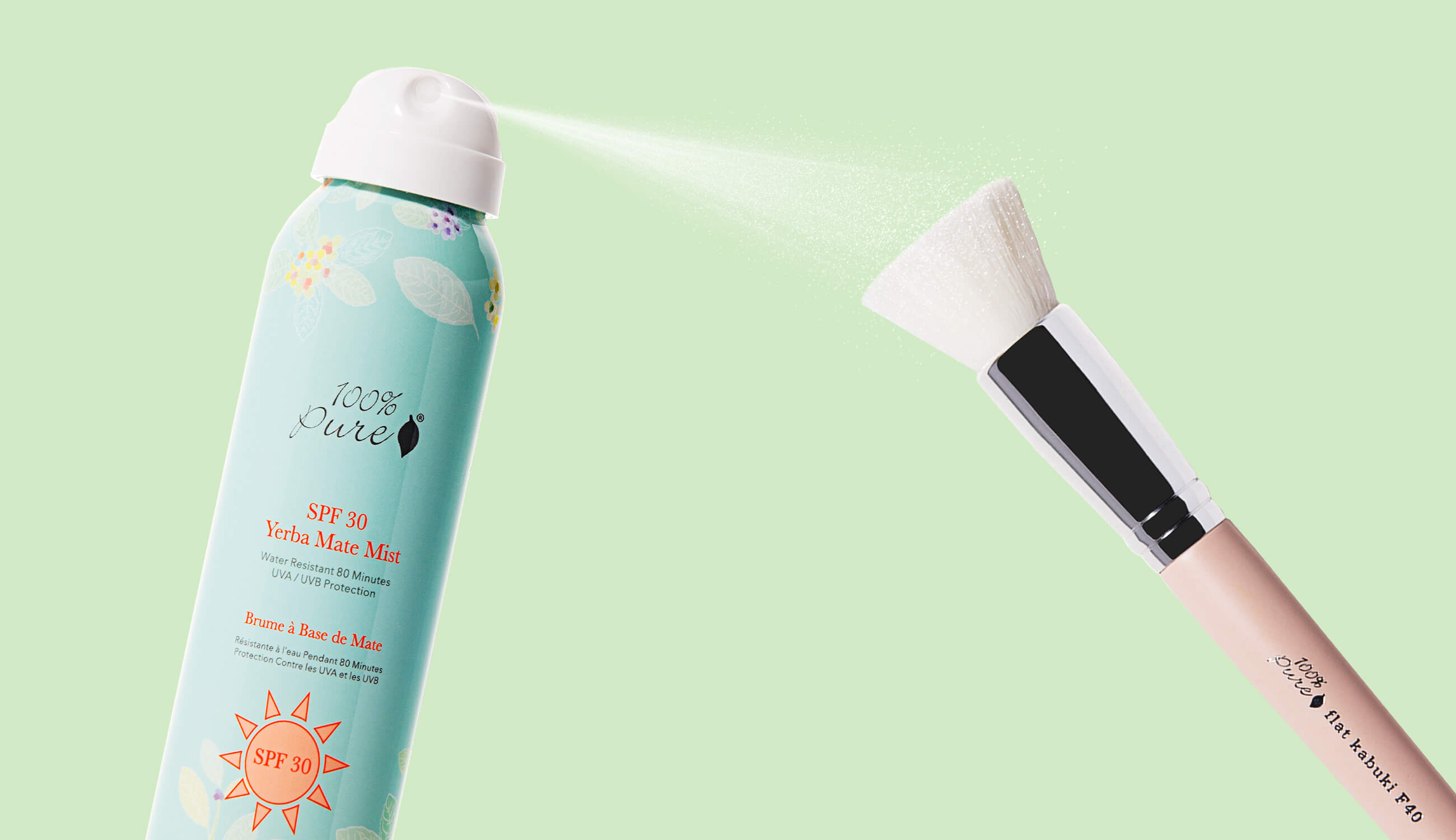 The Perfect Natural Sunscreens for Acne-Prone Skin
We understand that many people with acne-prone skin worry that sunscreen will cause them to break out, and make their skin appear even more oily. And while some store-bought ones contain harmful ingredients that can exacerbate acne, the magic trick is to choose a natural sunscreen with skin-friendly ingredients. One of our fave formulas for acne-prone and sensitive skin is the extra gentle, skin-mattifying Yerba Mate Mist.
This ultra-light, broad-spectrum SPF 30 mist offers full UVA/UVB protection, and helps protect against damaging free radicals and environmental pollutants. This formula uses Yerba mate tea leaf to fortify skin with antioxidants, and jojoba and safflower oils to deeply moisture and help repair compromised lipid barriers. Our water-resistant, mattifying sunscreen is made with broad spectrum mineral zinc oxide, and sprays evenly for full coverage.
One last trick – err – tip for acne-prone skin is to always cleanse immediately when you get home from being outdoors, even if you're only wearing a natural sunscreen. You want to stop any pore-clogging potential before it stops you in the acne tracks.
Maintaining a natural skin care routine with the best acne treatments on the market, and wearing a natural sunscreen outdoors, is the most effective way to create glowingly smooth, refreshed skin. Be sure to check out our other posts on fighting back with natural acne treatments!
We carefully hand-select products based on strict purity standards, and only recommend products we feel meet this criteria. 100% PURE™ may earn a small commission for products purchased through affiliate links.
The information in this article is for educational use, and not intended to substitute professional medical advice, diagnosis, or treatment and should not be used as such.
Sign up to our email newsletter for more blog updates and exclusive discounts.
< Older Post | Newer Post >