6 Must-Know Lip Balm Tidbits
Simple and surprising tips for getting the most from your favorite lip balm
Posted on October 23, 2019
Written by: 100% PURE®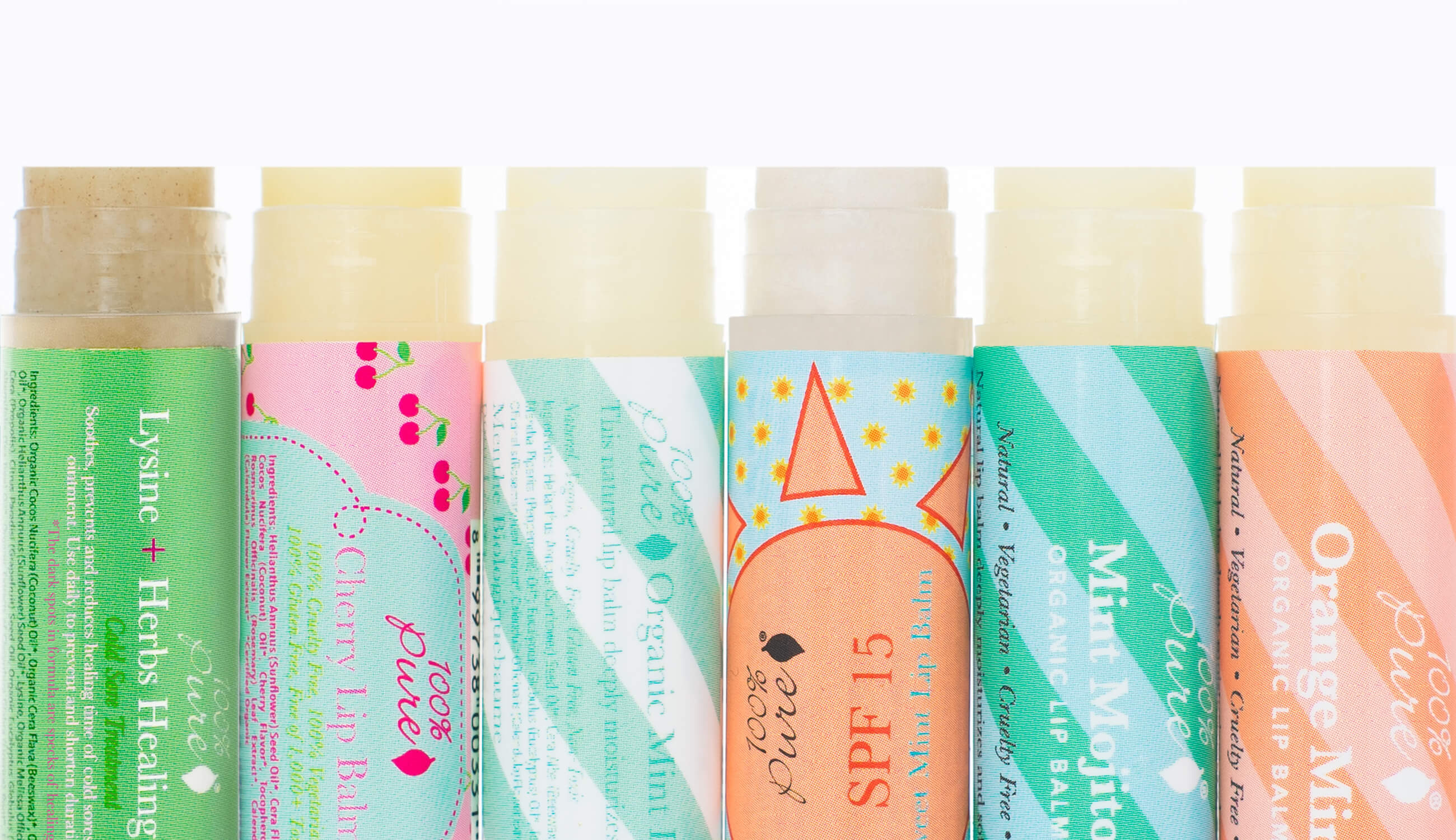 The weather's getting colder, and that means your skin – lips included – is more prone to dryness. So, as the temperature drops: be sure to keep a lip balm handy!
If you know us, one thing we absolutely love is multifunctional beauty. That's why we've compiled our top six tips here – ranging from practical lip balm hygiene to creative lip balm hacks. If you thought your lip balm was the simplest tool in your beauty kit, get ready to be enlightened!
Tip #1: Cleanliness Matters
Let's begin with what's perhaps the most important tip on our list – and often the most overlooked: keeping your lip balm clean! You might think that since there's a cap, your lip balm remains germ-free and protected; sorry to burst your bubble!
Each time you swipe lip balm across your lips, you're transferring bacteria that can harbor in and around the cap. We're talking bacteria from your saliva, food particles, and beyond. Before you freak out, know that there's a way to mitigate germs in your trusty tube of lip balm.
The easiest way to clean your lip balm's cap is by using a simple q-tip, dipped in pure grain alcohol (like vodka) or diluted white vinegar. Swipe your disinfectant/ antimicrobial of choice in and around the cap, making sure to reach grooves and creases in the plastic.
You might be wondering, "What about lip balm that I apply with my finger?" First, you should always, always use clean fingers to dip and apply products to your lips. You can also clean the cap as above, but there's more to it that – which leads us to our next tip!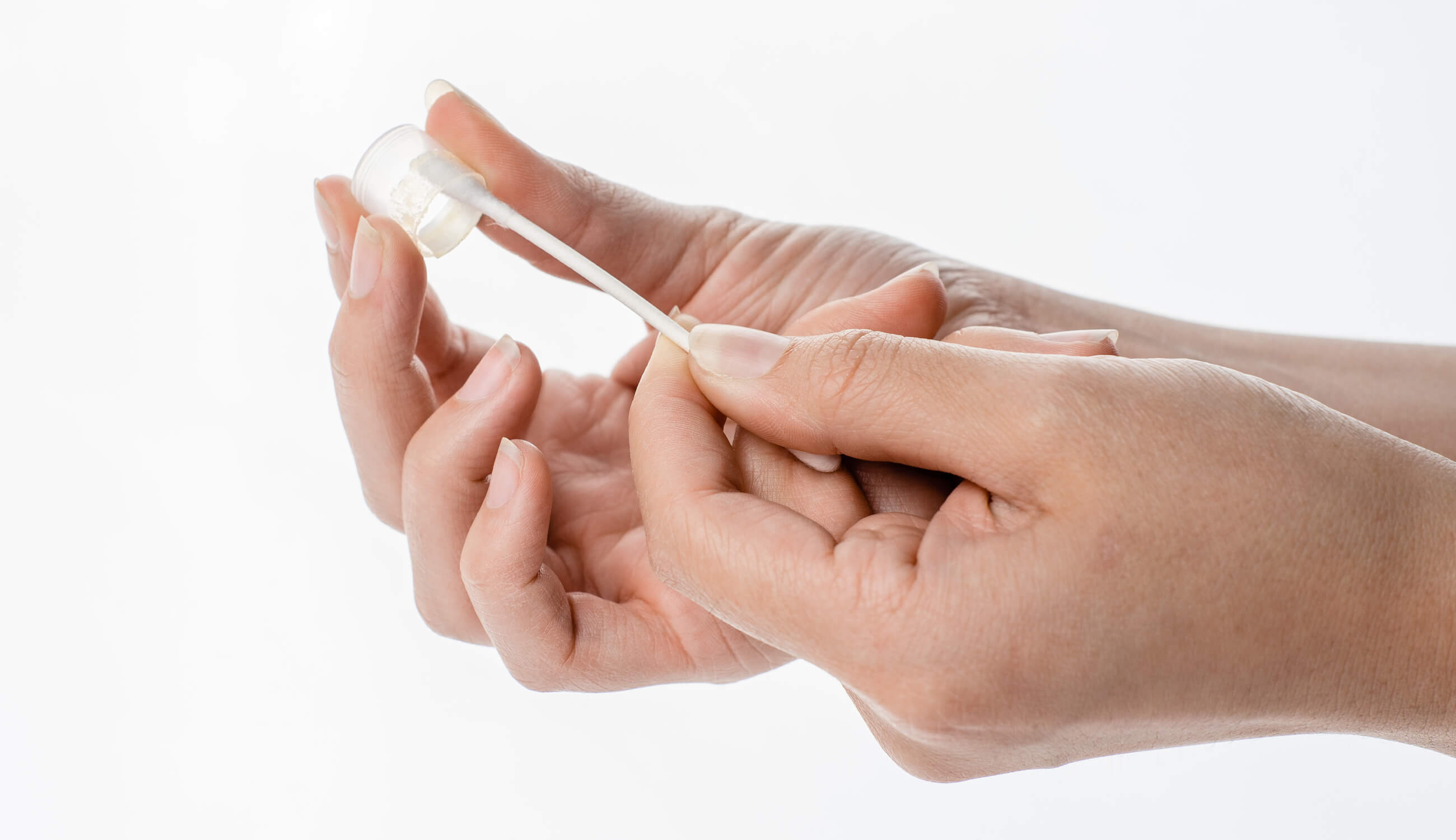 Tip #2: Routinely Remove Your Lip Balm's Top Layer
This is another crucial lip balm hygiene tip, to reduce the risk of bacterial growth and germs. Maybe your cap fell off in your handbag, and your lip balm it's covered in lint and debris; maybe it's been in your fall coat pocket for a bit too long. If your lip balm is looking gross and unusable, try this tip before you throw it away!
You can salvage your lip balm with this simple tip: just grab a clean piece of paper and gently glide the side across the top layer of your lip balm. Whether it's lint or germs, you're definitely prolonging your lip balm's use, hygiene, and longevity this way!
Tip #3: Make Your Lip Balm a Cold Sore Hero
There's nothing worse than that tingling sensation that lets you know a cold sore is coming on. Cold sores are especially prone to appear during seasonal colds. If you're coming down with a cold – or cold sore – stop using your regular lip balm stat!
If you're a cold sore sufferer, you'll definitely want to have swap in an herbal remedy for your lips. Meet your new best friend: the Lysine & Herb Lip Balm. Lysine is an amino acid that helps alleviate cold sore burning, itching, and irritation while also helping to prevent new cold sores from forming.
Adding a nourishing lysine lip balm is the perfect way to prevent chapped lips (and cold sores love chapped lips) while making sure those cold sores stay away. Our formula has a super nourishing coconut oil base, plus it's preventative when used daily and helps shorten the duration of your cold sore in case one does appear.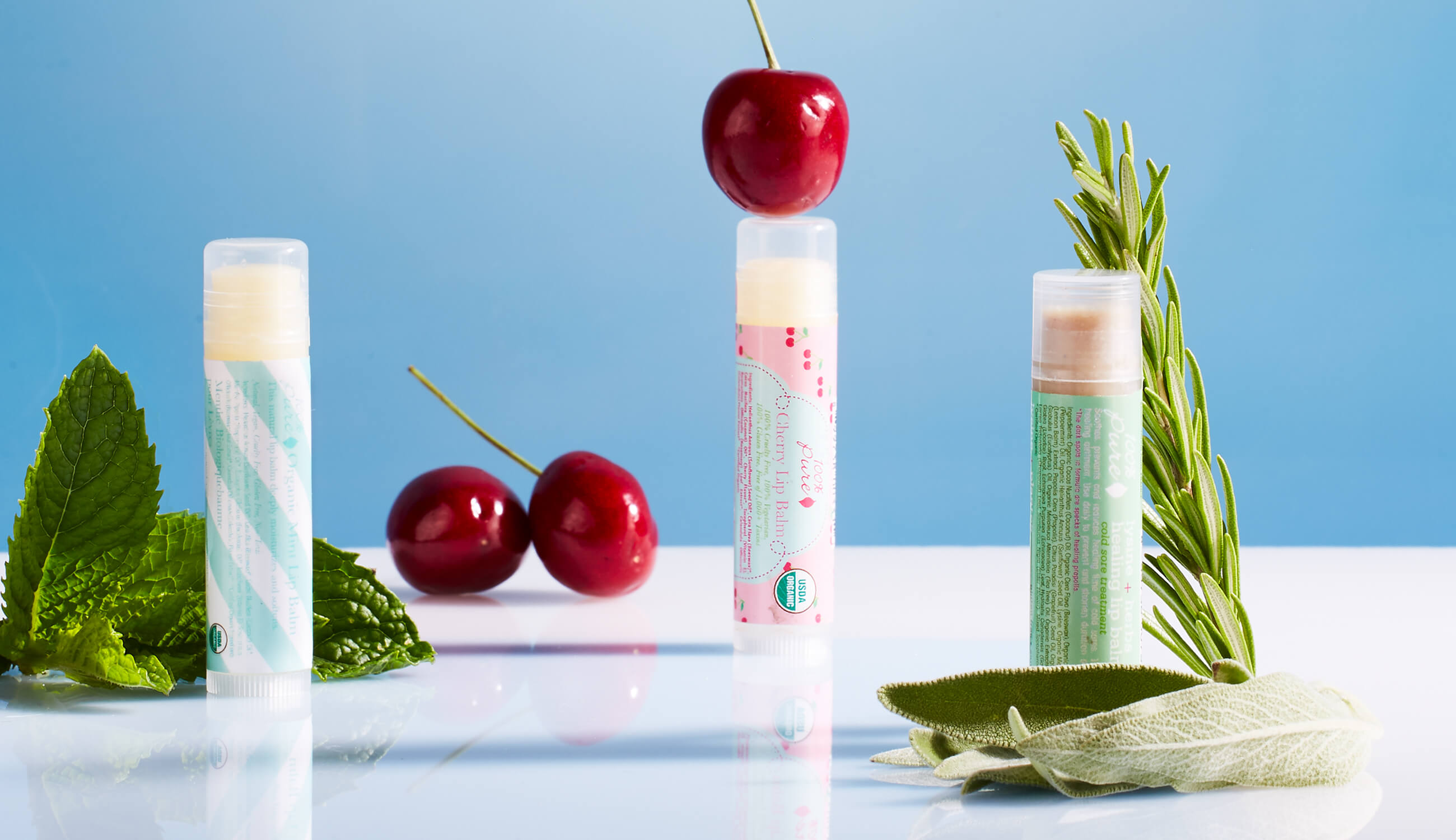 Tip #4: It's Not Just for Lips…
Skin that's exposed daily and lacks coverage from the cold will be particularly prone to dry-out. Dryness-prone areas include the skin beneath your brows, your cuticles, your nostrils, and the backs of your hands.
So whether you're a skier or a city commuter, when you feel dryness coming on, here's our pro tip: catch dry skin early by applying some lip balm! Try formulas made with moisturizing and nourishing ingredients like coconut and sunflower seed oils or vitamin E, like our Organic Mint Lip Balm. This lip balm is colorless, non-greasy, and soothes dry or itchy skin with eucalyptus and peppermint.
By using lip balm on dry patches in a pinch, you can rehydrate and protect against chilly temps and piercing gusts of wind.
Tip #5: Make It Your Lipstick Primer
Fall and winter are the perfect time to whip out those matte lipsticks. While matte shades look incredible, they can be quite unforgiving to dry lips. Cooler weather means our lips are the most susceptible to dryness and chapping – and that is not ideal for a matte lipstick. Matte lipsticks have a tendency to accentuate any areas of peeling, flaking skin or creases on your lips.
Are you suffering from chapped lips, but desperate to wear that matte shade? Hope is not lost: simply use your lip balm as a primer! Shoot for one without particles and excess greasiness and one that applies smoothly, like our super moisturizing Cherry Lip Balm. The cherry flavor will definitely compliment the fruit pigmented® flavor in our natural lipsticks!
Tip #6: DIY Highlighter
Spoiler: you don't need a fancy highlighter to add some coveted shine – just add some lip balm! It might sound crazy, but lip balm creates the perfect balmy highlight on the high points of your cheeks, creating an effortlessly dewy, make-up free look.
To get a balmy glow, use clean fingers or a dry cruelty-free brush to apply your lip balm. You'll also be adding some reparative moisture and hydration to skin, if you use one with healthy plant oils and vitamin E (the Orange Mint Lip Balm fits the bill).
The moral of this story is that if there's one thing in life you can't have too much of, it's definitely lip balm! Don't catch yourself without a trusty lip balm this season – you never know when you might need it!
We carefully hand-select products based on strict purity standards, and only recommend products we feel meet this criteria. 100% PURE™ may earn a small commission for products purchased through affiliate links.
The information in this article is for educational use, and not intended to substitute professional medical advice, diagnosis, or treatment and should not be used as such.
Sign up to our email newsletter for more blog updates and exclusive discounts.
< Older Post | Newer Post >