5 Hair Clarifying Mistakes
Avoid brittleness and heavy, unruly hair with these simple tips
Posted on February 11, 2021
Written by: 100% PURE ®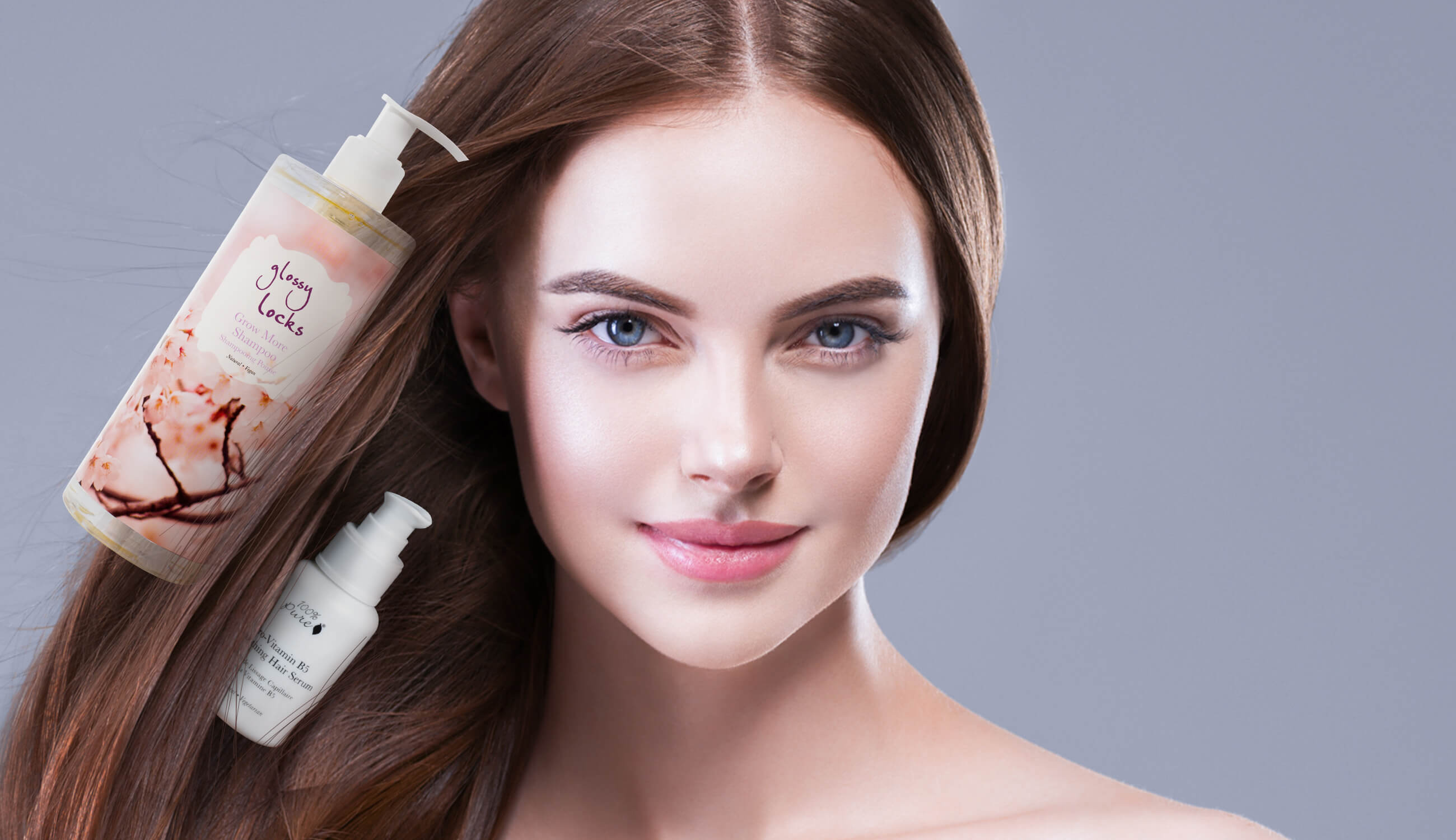 While we love the ease of styling some good second or third-day hair, eventually all that product buildup is going to give way to greasy, weighed down locks. On the flip side, maybe your au naturel style has become dull, defiant, or simply doesn't hold your trendy 'dos any more. Sounds hair-rific, right?
If any of these are true, chances are that you're due to clarify your strands. But to get to the root of unruly tresses, it's important to look at your clarifying routine. Stay tuned for our best tips for clarifying hair, what you should avoid, and the best ways to get shiny, healthy hair.
What Is Hair Clarifying?
If the sound of hair clarifying seems to give you a case of the hair scaries, don't worry – it's as simple as lather, rinse, repeat. But where or when clarifying comes into play depends on the amount of product build up, oil from our scalps and dirt from the environment. Each of these will affect how our hair behaves. Instead of shiny hair that's full of bounce and body you'll end up with dull, lifeless locks.
Clarifying is like wiping the slate clean, and starting over with a squeaky-clean canvas on our hair and scalp. As a more amped up version of shampoo, clarifiers cut through product buildup, dirt, and oils to restore your hair's shine, softness, and manageability. Even if you're not someone who loads up on styling products or could rock five-day hair without the slightest oil doesn't leave you exempt from hair clarifying – you just do it less.
Who Needs to Clarify Their Hair?
Most people need to hit the reset button on their hair here and there, in order to maintain super-clean locks. However, clarifying your hair too often can cause damage to your delicate strands.
If your hair type is oily, thick, and curly – or you swim a lot – limit your clarifying to once every 2-3 weeks.

If you have fine hair or lightly pigmented hair, you may find that monthly clarifying is more than enough for your hair type.

For dry hair types, you should be cautious in clarifying your hair. A dry scalp produces fewer natural oils to protect the hair shaft and create shine. Some harsh clarifying shampoos can worsen dryness by stripping what little oil is present. If you have dry hair, you should use a clarifying shampoo once 6-8 weeks.
If you use several styling products that promote build-up like hairsprays, dry shampoos, and texturizers, you may need to use a clarifying shampoo more frequently. Ultimately, you should clarify as needed: your hair will let you know when it's time!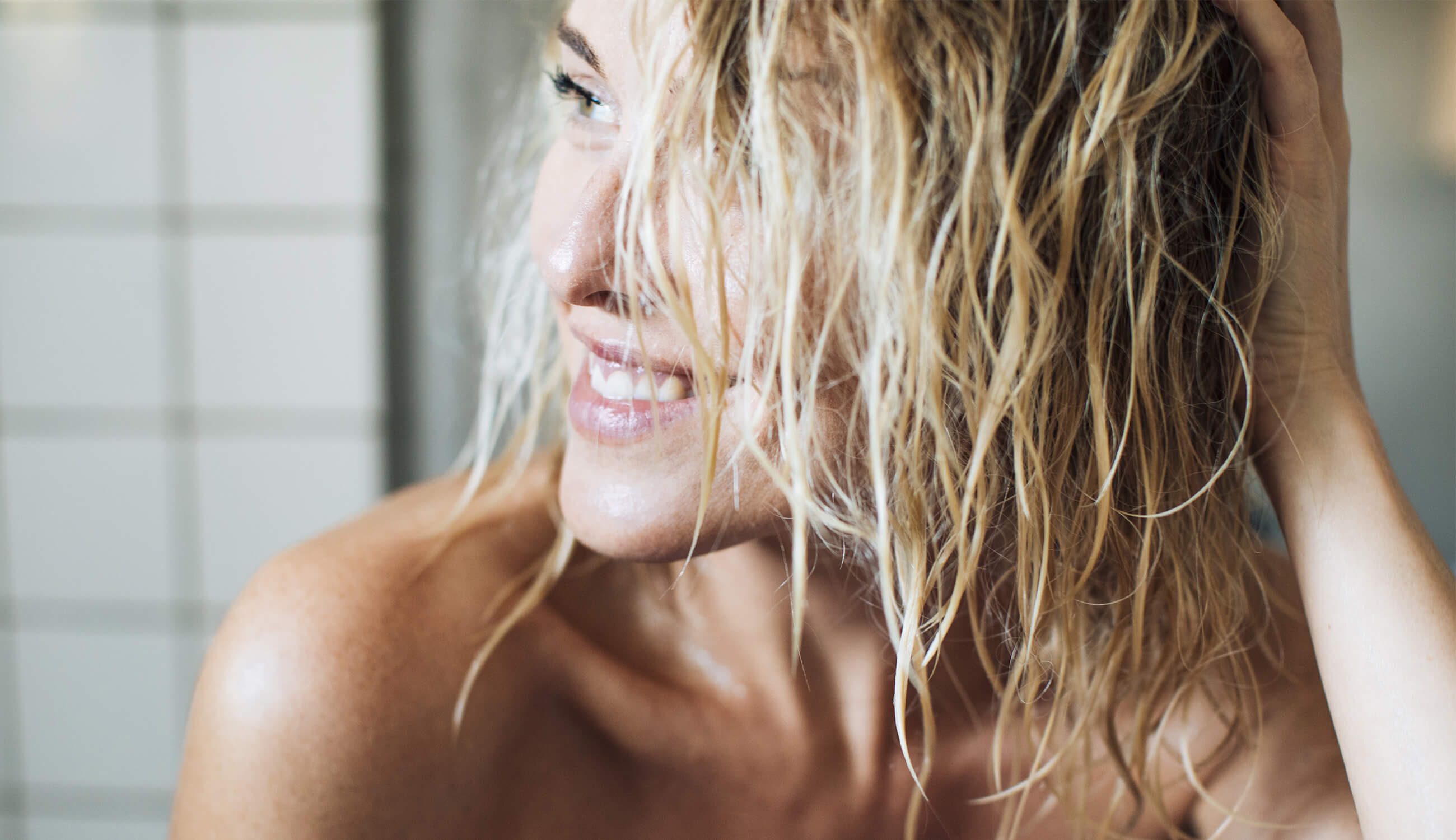 5 Hair Clarifying Mistakes to Avoid
We know you're overjoyed to have shiny, voluminous locks, but selecting any old conventional clarifier could leave you with hair-raising results. Most store-bought clarifying products are made with harsh, hair-dulling ingredients that could damage your hair or cause irritation for those with dry, sensitive scalps.
If you couple these hair culprits with all the heat styling and product overload we often do to our hair, you could be looking at damage and breakage. Don't fret – we've got the all-important hair clarifying no-no's to keep your locks luscious, bouncy, and healthy.
#1: Using sulfates
There are many hair products on the market that not only weigh your hair down, but leave you with dull and lifeless strands. One BIG hair culprit of these symptoms is sulfates. Though these harsh detergents create a sudsy feeling when you work up a lather, sulfates create a vicious cycle of aggressively stripped hair that then triggers your scalp to overproduce oil – the leading cause of greasy hair.
#2: Clarifying every day
Just to clarify the tip earlier, using a clarifying shampoo too often can lead to more damage and breakage, especially for thicker, curlier hair as those hair types need constant moisture and lubrication to keep it bouncy and healthy. Overuse of clarifiers can also lead to dry, stiff, lackluster locks. Hair-no! You'll want to find the best formula for your hair type and the frequency that suits it for a healthy mane.
#3: Using soft water and expecting clarified hair
Both hard water and soft water in your home can impact your hair. Soft water is good for hair prone to dryness, but it's also one of most insidious underlying causes of buildup in the hair. Alternatively, too much exposure to hard water will become stripping for the hair.
Oily hair types or those trying to clarify hair should consider showerhead filters, or should cycle in a hard-water treatment every few weeks. Hard water – water with high mineral content – can help break down stubborn residue that might be weighing your hair down.
#4: Not replenishing hydration and moisture after clarifying
If you choose to clarify your hair, deep conditioning afterward will be very important. If you don't replenish with enough moisture, the scalp goes into oil production overload, undoing everything you're trying to combat. Applying a leave-in conditioner or hair serum while the hair is damp or wet helps trap moisture in the strands for soft, hydrated locks.
#5: Brushing too hard or not using a moisture treatment
If you don't replenish moisture or deep-treat hair after clarifying, your strands will be more prone to damage and breakage. Otherwise, simple styling like hair brushing or using hot hair tools can lead to serious hair woes. Our Pro-Vitamin B5 Smoothing Hair Serum specializes in serving smooth and shiny hair, to help tame flyaways or repair stressed strands. It delivers essential vitamins and nutrients to thirsty, brittle tresses.
Hair clarifying is key to keeping your crowning glory looking good and feeling strong, all while promoting healthy growth. With these tips, hopefully you can send weighed down, unruly hair to the sidelines – and happily take your hair game all the way to the finish line.
For more tips on hair clarifying, be sure to check out our post that also offers the best natural shampoo for shiny, healthy hair – and more!
We carefully hand-select products based on strict purity standards, and only recommend products we feel meet this criteria. 100% PURE™ may earn a small commission for products purchased through affiliate links.
The information in this article is for educational use, and not intended to substitute professional medical advice, diagnosis, or treatment and should not be used as such.
Sign up to our email newsletter for more blog updates and exclusive discounts.
< Older Post | Newer Post >