https://purity-res.cloudinary.com/image/fetch/q_auto:best,f_auto,fl_lossy,w_auto,c_limit,dpr_auto/https://cdn.shopify.com/s/files/1/0648/1955/products/SvgbvycjRhafe37B51Sf.png?v=1535413096
https://purity-res.cloudinary.com/image/fetch/q_auto:best,f_auto,fl_lossy,w_auto,c_limit,dpr_auto/https://cdn.shopify.com/s/files/1/0648/1955/products/z0fsueQnQqmos9ehP6f0_df8e4241-3935-4893-a9d7-c82a90cbe10b.png?v=1535413096
https://purity-res.cloudinary.com/image/fetch/q_auto:best,f_auto,fl_lossy,w_auto,c_limit,dpr_auto/https://cdn.shopify.com/s/files/1/0648/1955/products/eyW4UOcdQbq3rzFMLUns.png?v=1535413096
https://purity-res.cloudinary.com/image/fetch/q_auto:best,f_auto,fl_lossy,w_auto,c_limit,dpr_auto/https://cdn.shopify.com/s/files/1/0648/1955/products/RV5OvRbW4mv71pCngqg1_a051d4aa-7248-4dca-a9db-56b299c4c6eb.png?v=1535413096
https://purity-res.cloudinary.com/image/fetch/q_auto:best,f_auto,fl_lossy,w_auto,c_limit,dpr_auto/https://cdn.shopify.com/s/files/1/0648/1955/products/IqoIpP1RHS8iqZmqaXbE_1581e474-2a12-4a20-8560-88121bcb6b45.png?v=1535413096
https://purity-res.cloudinary.com/image/fetch/q_auto:best,f_auto,fl_lossy,w_auto,c_limit,dpr_auto/https://cdn.shopify.com/s/files/1/0648/1955/products/NDXTMOuhRKaUmvjuc1sO_32e21751-f9dd-4739-abc5-99e039c78af8.png?v=1535413096
https://purity-res.cloudinary.com/image/fetch/q_auto:best,f_auto,fl_lossy,w_auto,c_limit,dpr_auto/https://cdn.shopify.com/s/files/1/0648/1955/products/7QwL3s0sQ5GKFDDpLWCQ_aee4d170-673e-41d3-8d8e-52872e66c073.png?v=1535413096
https://purity-res.cloudinary.com/image/fetch/q_auto:best,f_auto,fl_lossy,w_auto,c_limit,dpr_auto/https://cdn.shopify.com/s/files/1/0648/1955/products/W9iWCSvIR4yYZ91cGkrO.png?v=1535413096
https://purity-res.cloudinary.com/image/fetch/q_auto:best,f_auto,fl_lossy,w_auto,c_limit,dpr_auto/https://cdn.shopify.com/s/files/1/0648/1955/products/SLcEpA67SR6a7ZRMFaxN.png?v=1535413096
https://purity-res.cloudinary.com/image/fetch/q_auto:best,f_auto,fl_lossy,w_auto,c_limit,dpr_auto/https://cdn.shopify.com/s/files/1/0648/1955/products/zO861pOCRhCz2AVlQxe9_90a212e2-8a05-4673-a201-5b6e87a3c6e8.png?v=1535413096
https://purity-res.cloudinary.com/image/fetch/q_auto:best,f_auto,fl_lossy,w_auto,c_limit,dpr_auto/https://cdn.shopify.com/s/files/1/0648/1955/products/FKl7YrqJTsisMlpCPaju.png?v=1535413096
https://purity-res.cloudinary.com/image/fetch/q_auto:best,f_auto,fl_lossy,w_auto,c_limit,dpr_auto/https://cdn.shopify.com/s/files/1/0648/1955/products/LqS3EiD0SxmVYUO1ve8D.png?v=1535413096
https://purity-res.cloudinary.com/image/fetch/q_auto:best,f_auto,fl_lossy,w_auto,c_limit,dpr_auto/https://cdn.shopify.com/s/files/1/0648/1955/products/91HY8CIlQsSdIUsGJ2U4.png?v=1535413096
https://purity-res.cloudinary.com/image/fetch/q_auto:best,f_auto,fl_lossy,w_auto,c_limit,dpr_auto/https://cdn.shopify.com/s/files/1/0648/1955/products/zTQIUIOSoSaCUkRvrAHq_c259ddb5-d02c-4092-ab10-0ac35bb9a4fd.png?v=1535413096
https://purity-res.cloudinary.com/image/fetch/q_auto:best,f_auto,fl_lossy,w_auto,c_limit,dpr_auto/https://cdn.shopify.com/s/files/1/0648/1955/products/pDQ1rf0Q5K7qBXkZSdIW_f87325ec-2ec0-4ba8-b3b1-25d2b3791c04.png?v=1535413096
https://purity-res.cloudinary.com/image/fetch/q_auto:best,f_auto,fl_lossy,w_auto,c_limit,dpr_auto/https://cdn.shopify.com/s/files/1/0648/1955/products/tonWtHQIGV0xYsd482UA_88ea4b43-7bbf-4c44-a302-d0fae329ed2a.png?v=1535413096
https://purity-res.cloudinary.com/image/fetch/q_auto:best,f_auto,fl_lossy,w_auto,c_limit,dpr_auto/https://cdn.shopify.com/s/files/1/0648/1955/products/zcoIohcCQkW2z3io3l8D.png?v=1535413096
https://purity-res.cloudinary.com/image/fetch/q_auto:best,f_auto,fl_lossy,w_auto,c_limit,dpr_auto/https://cdn.shopify.com/s/files/1/0648/1955/products/PTr898QCSDukO4YzQE5B.png?v=1535413096
https://purity-res.cloudinary.com/image/fetch/q_auto:best,f_auto,fl_lossy,w_auto,c_limit,dpr_auto/https://cdn.shopify.com/s/files/1/0648/1955/products/IEdoo4hRPOmPOjMnWN5A_8940de62-bf95-4801-ad66-1f01d3427165.png?v=1535413096
https://purity-res.cloudinary.com/image/fetch/q_auto:best,f_auto,fl_lossy,w_auto,c_limit,dpr_auto/https://cdn.shopify.com/s/files/1/0648/1955/products/9DgyrQcDRfGEFxP4HwwZ.png?v=1535413096
https://purity-res.cloudinary.com/image/fetch/q_auto:best,f_auto,fl_lossy,w_auto,c_limit,dpr_auto/https://cdn.shopify.com/s/files/1/0648/1955/products/IICHqBlRzOjE9XD0h7aG.png?v=1535413096
https://purity-res.cloudinary.com/image/fetch/q_auto:best,f_auto,fl_lossy,w_auto,c_limit,dpr_auto/https://cdn.shopify.com/s/files/1/0648/1955/products/kr2dmOydQQy3i21CCbKu.png?v=1535413096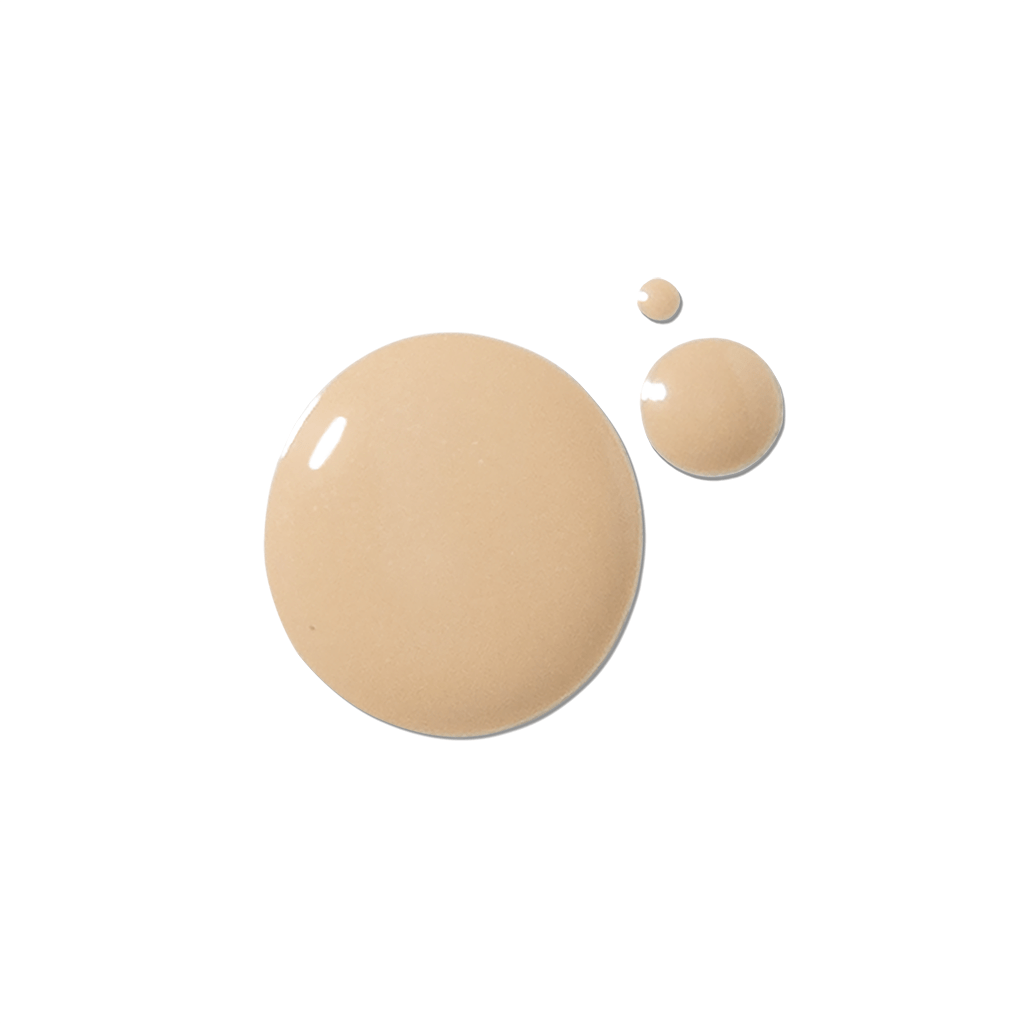 Fruit Pigmented® 2nd Skin Foundation
Fruit Pigmented®

Natural

Vegan

Cruelty Free

Gluten Free
Ultralight serum foundation looks and feels like a second skin. Fruit pigmented® formula offers anti-aging benefits, medium-full coverage, and a satin finish.
For Normal Skin Types
Medium to Full Coverage
Satin Finish

Serum foundation designed to look and feel like a second skin, with ultralight olive squalane and pure fruit pigments. This antioxidant-rich formula features anti-aging benefits to help enhance youthful plumpness, and diminish the appearance of fine lines and wrinkles. This natural foundation offers adjustable medium to full coverage and a seamless, natural finish.

Coverage

Finish

Shade Chart

Shade 1

Fair with neutral undertone

Shade 2

Light with warm peach undertone

Shade 3

Light medium with warm undertone

Shade 4

Medium with warm undertone

Shade 5

Tan with neutral undertone

Shade 6

Dark with neutral undertone

Shade 7

Dark with neutral undertone

Directions

Olive squalane acts as a primer, so no additional primer is needed. Shake well before use. With pipette, dispense three to four drops onto back of hand and use fingertips, brush or sponge to apply evenly over face. Blend from the center of the face outwards. Can be re-applied as necessary to build desired coverage.

Every ingredient we use is beneficial, here are a few:

Turmeric Extract

Turmeric Extract fights inflammation and brightens skin.

Bamboo Silica

Bamboo Silica strengthens skin for a more radiant complexion.

Vitamin E (Tocopherol)

Vitamin E restores and protects from free radical damage.

Calendula

Calendula calms breakouts and encourages collagen production.

Olive Squalane

Olive squalane moisturizes and soothes irritated skin.

Complete list of ingredients:

Olea Europaea (Olive) Squalane, Pigmented extracts of Prunus Persica (Peach), Prunus Armeniaca (Apricot), Theobroma Cacao (Cocoa) Beans, Punica Granatum (Pomegranate), Rubus Idaeus Fruit (Raspberry), Prunus Serotina (Wild Cherry), Coffea Arabica (coffee) Beans, Camellia Sinensis (Micronized Black Tea) Leaves, Oryza Sativa (Rice) Starch, Lonicera Caprifolium Flower and Lonicera Japonica (Honeysuckle) Flower Extract,Rosmarinus Officinalis (Rosemary) Extract, Origanum Vulgare (Oregano) Extract, Thymus Vulgaris (Thyme) Extract, Hydrastis Canadersis (Goldenseal) Extract, Lavandula Angustifolia (Lavender) Extract, Calendula Officinalis (Calendula) Extract, Tocopherol (Vitamin E), Bamboo Silica, Curcuma Longa (Turmeric)

Skin appeared smoother and softer.

The foundation feels lightweight on the skin.

The foundation improved skin texture.
The foundation provided natural looking coverage.
Fruit Pigmented® 2nd Skin Foundation
has a rating of
4.3
stars based on
810
reviews.
Customer Reviews
foundation
skin
coverage
makeup
face
bottle
shade
foundations
ingredients
finish
05/14/2019
patrik b.
United States
happy
i love it!! very happy with the make up!
I felt glamorous!
I just love this foundation. I apply it with a sponge and it really does feel like a second skin. Nice, buildable coverage that isn't cakey. It didn't irritate my super-sensitive, dryness-prone skin and didn't dry me out! It is my go-to foundation now!
Just perfect!
I love the lightness of my foundation. I feel very confident when I wear it. I have a easy conscious wearing it knowing it is made with non-animal processing. thank you!
Sinks in fine lines
Love how easy is to apply it just with my finger tips and gives a flawless finish, but,it definitely sinks in fine lines, laugh lines, and if you have any dry patches, it looks really bad.
Highlights all the dryness flakiness on my skin
I don't know why no one seems to experience what I experienced. If I have any dryness, flakiness on my skin, this foundation will make it 10x more obvious. None of the other foundations have this problem. This is actually the second time I try this foundation. First time I bought it a couple of years ago, and threw it out because of this, decided to try it again as a sample, thinking perhaps now it's different. Nope. Same thing.
Hi Wendy! Thank you for sharing your feedback and we're sorry to hear that the foundation didn't work out for you. If you have dry skin, we recommend trying out a dewy foundation. You're certainly more than welcome to return it if you'd like. If it's within the 45-day return window we will provide a free return label. If you are located outside of the US, you can read more about the return policy here: 100percentpure.com/hc/en-us/articles/115005280083-Return-Policy-International-Orders
Complete the Package
Continue Shopping →