https://purity-res.cloudinary.com/image/fetch/q_auto:best,f_auto,fl_lossy,w_auto,c_limit,dpr_auto/https://cdn.shopify.com/s/files/1/0648/1955/products/2kepNxLTROyTkER7tHHA_60ff2eea-3303-4535-a8d2-05941b519a46.png?v=1544464122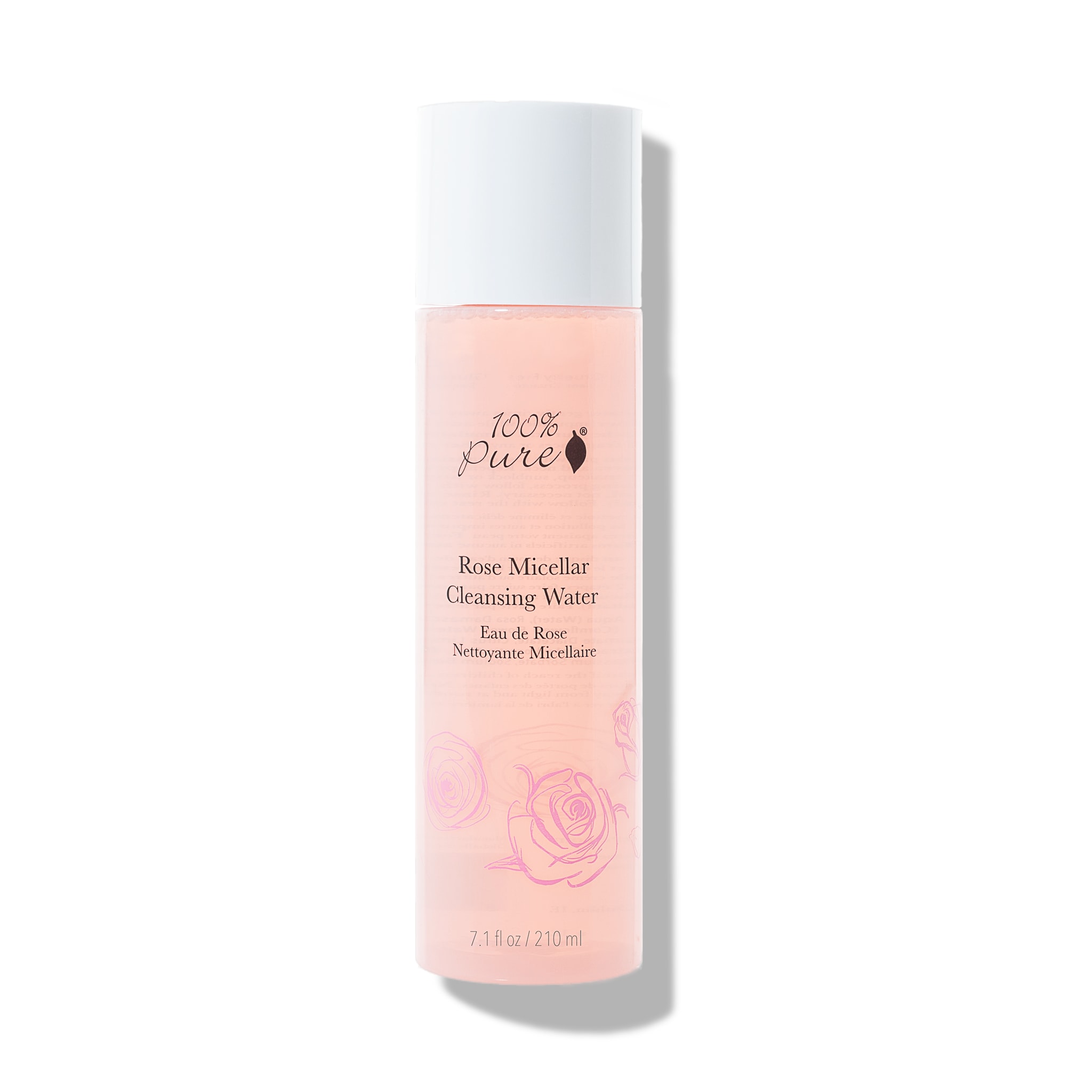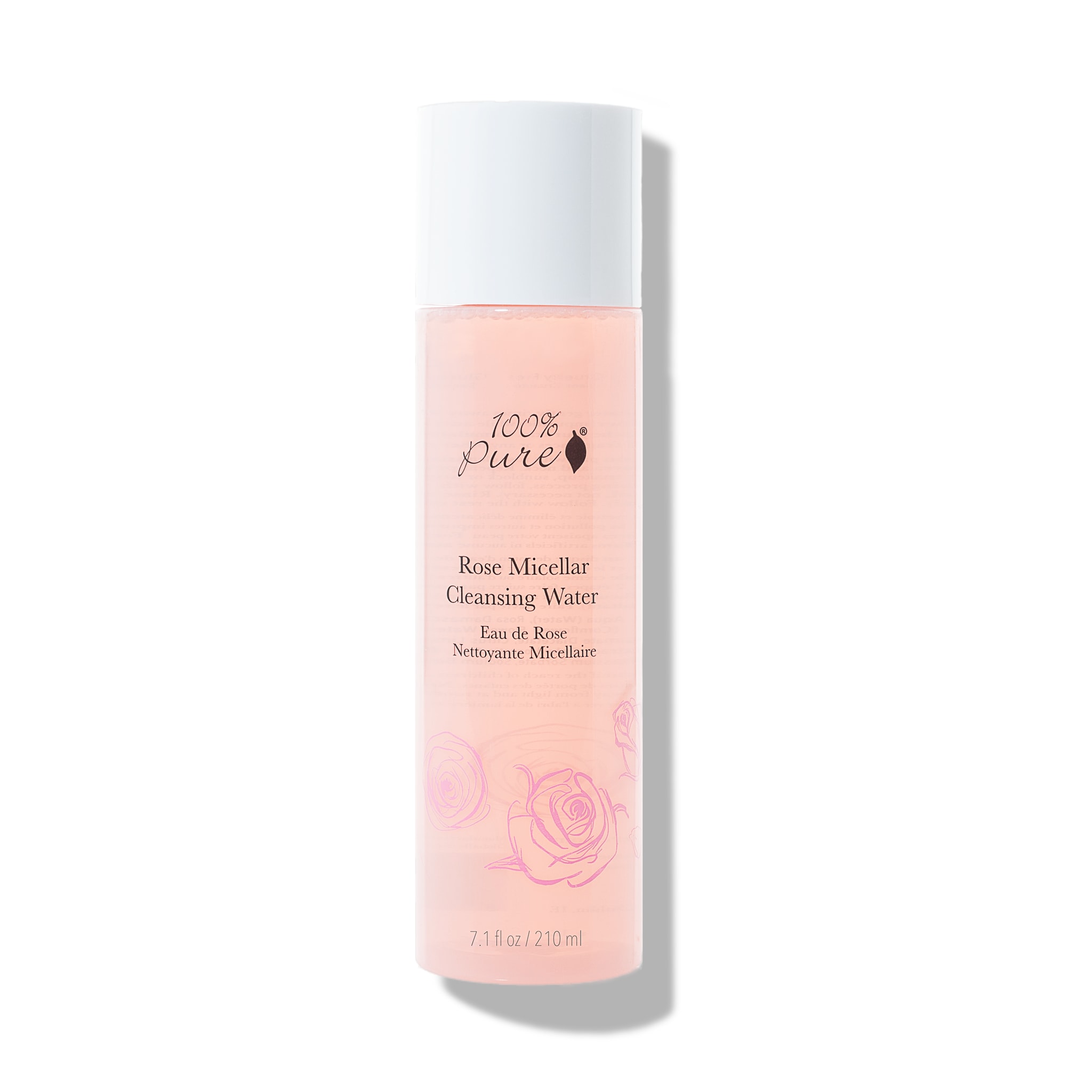 Rose Micellar Cleansing Water
Natural

Vegan

Cruelty Free

Gluten Free
Hydrating cleansing water gently rinses away makeup, sunblock, excess oil, and environmental toxins while purifying and toning with calming floral waters.
Hydrating rose cleansing water gently rinses away makeup, sunblock, excess oil, environmental toxins and other impurities. Made with anti-inflammatory cornflower and mallow to soothe, tone, and purify the skin. Formulated without sulfates, harsh detergents, artificial fragrances, chemical preservatives or any other toxins.

Directions

Saturate a cotton pad with rose cleansing water and gently sweep over your face, eye area and neck. Repeat process until cotton pad is not picking up any more makeup, sunblock, or any other impurities. If you practice a 2 step cleansing process, follow with your 2nd cleanser (2nd step cleansing optional, not necessary). Rinse skin with water (recommended but optional). Follow with the rest of your regimen.

Every ingredient we use is beneficial, here are a few:

Glycerin

Glycerin locks in moisture and reduces fine lines.

Grape

Grape fights signs of aging with resveratrol.

Lemon

Lemon naturally brightens skin.

Cornflower Water

Cornflower tones and soothes skin.

Rose Water

Rose Water purifies and soothes skin.

Complete list of ingredients:

Aqua (Water), Rosa Damascena (Rose) Flower Water, Glycerin, Centaurea Cyanus (Cornflower) Flower Water, Benzyl Alcohol, Decyl Glucoside, Tetrasodium Glutamate Diacetate, Citrus Limon (Lemon) Fruit Extract, Vitis Vinifera (Grape) Leaf Extract, Dehydroacetic Acid, Malva Sylvestris (Mallow) Flower Extract, Citric Acid, Potassium Sorbate, Sodium Benzoate
Customer Reviews
products
all
skin
bottle
face
cleanser
makeup
Pure
smell
job
06/25/2019
Isabelle Beaudoin
Remove all makeup!!
I used this in a 3 step cleansing process. I use jojoba oil to remove my make up , then I use this rose micellar water, and it remove all the make up left, after the rose water i use 100% fermeted rice water clenser ( use the one that suits your needs) . They say that you don't need to rince it off but i tried that and it left my skin itchy. I just finish my first bottle and have to say that my skin cleared up. If you are using make up you absolutely need this! This product is part of my daily routine now !!
Hello Isabelle, Thank you for sharing your routine with us, we actually do not recommend you leave on any of our cleansers they all must be rinsed off. If you ever have any questions, feel free to reach out to us at customerservice@puritycosmetics.com.
perfect
This is my new favorite makeup remover. I use a face wash and then this and it gets all the last little bits. It's so gentle yet effective.
makeup remover
I use the cleansing water to remove my makeup at night. It gets all of my makeup off and does not leave an oily finish. I love it!
Lovely
This is a beautiful water. I prefer to use it in the morning after splashing my face with lukewarm water. I find that it preps my face perfectly for skincare and a little makeup. The scent is a very mild rose.
Rose Water
I love using this for quick cleansing while I'm on the go or after being outdoors. The rose smell is sweet! Love it!
Complete the Package
Continue Shopping →