https://purity-res.cloudinary.com/image/fetch/q_auto:best,f_auto,fl_lossy,w_auto,c_limit,dpr_auto/https://cdn.shopify.com/s/files/1/0648/1955/products/R5nR5UqS2mOjJvXHHzGP.png?v=1514574249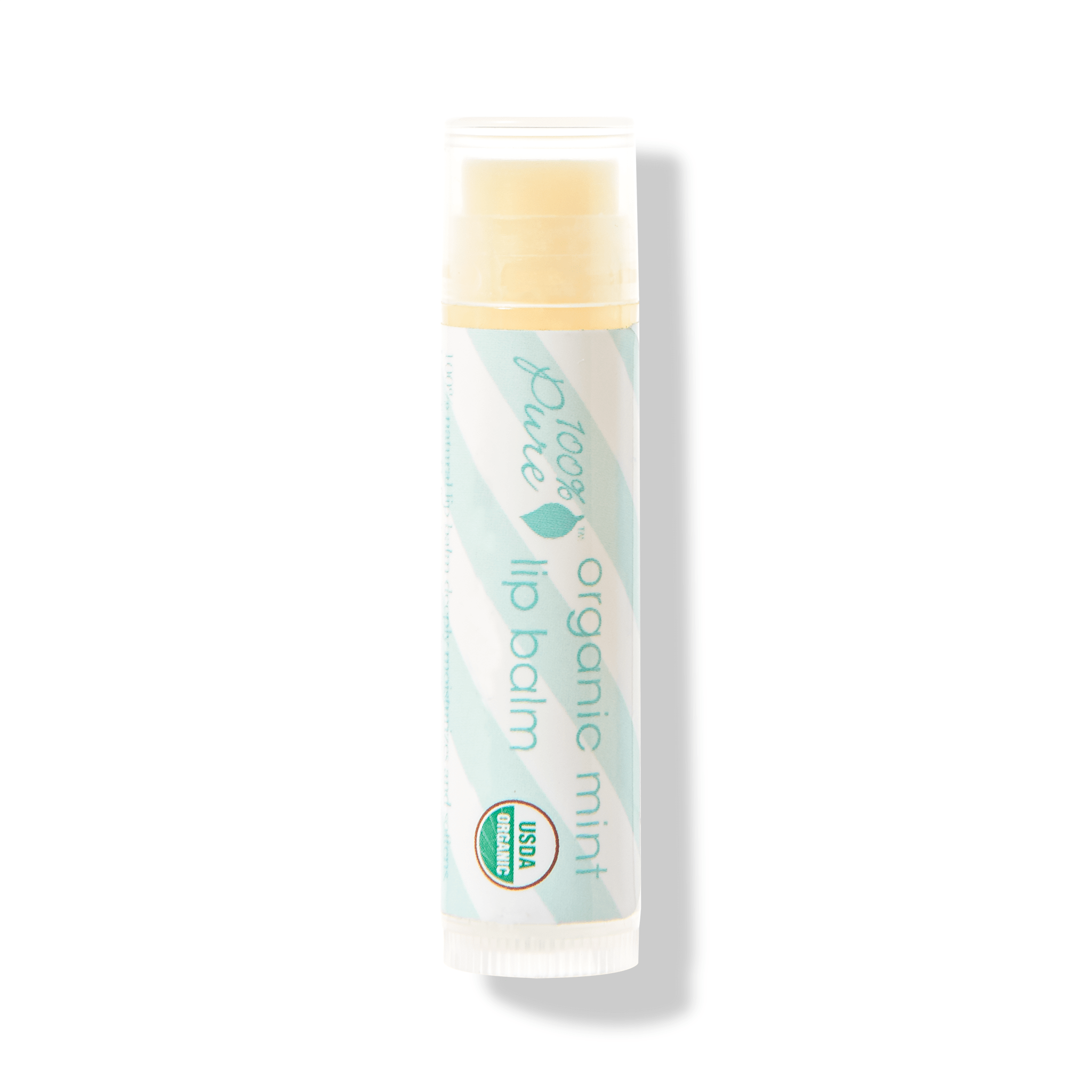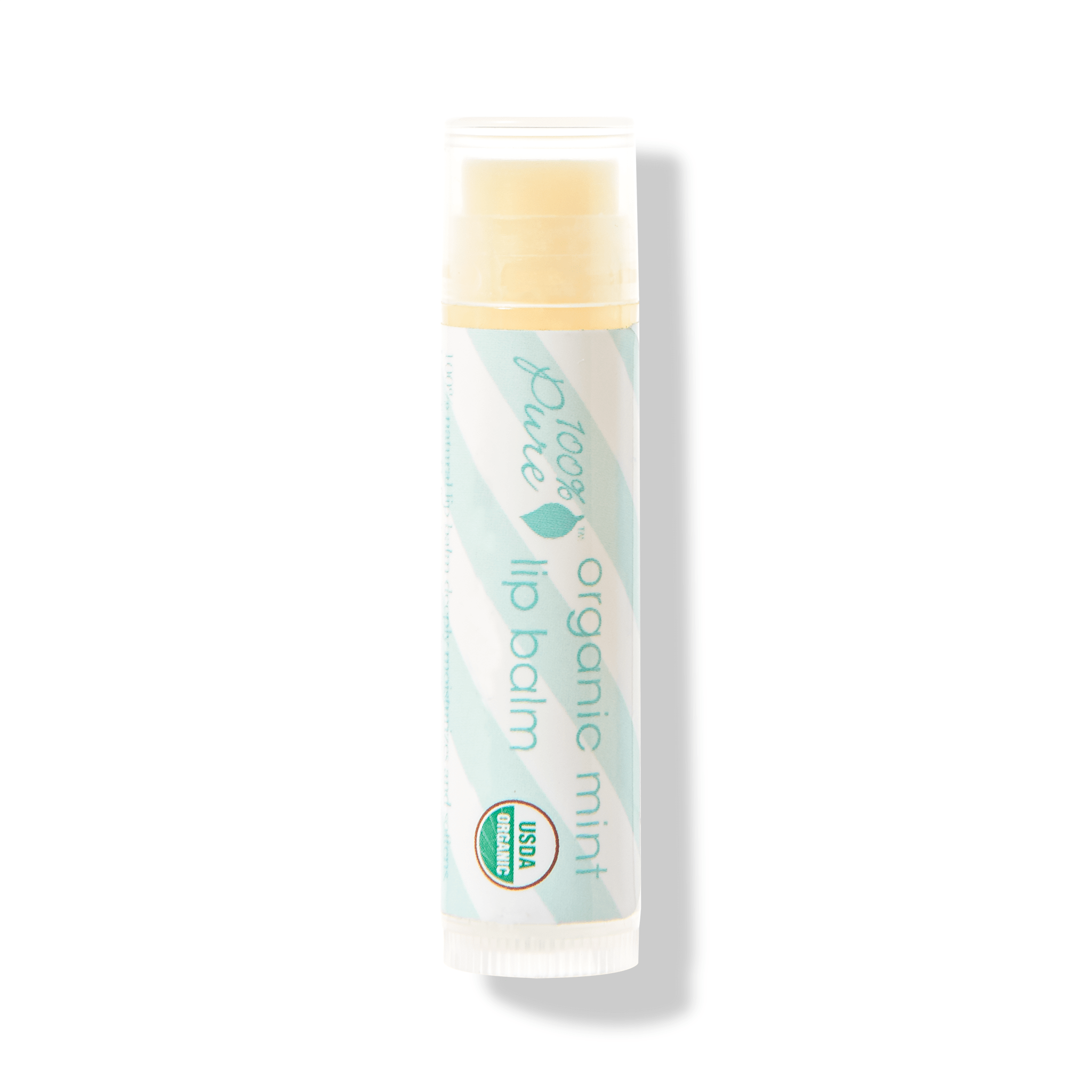 Organic Mint Lip Balm
Fruit Pigmented®

Natural

Cruelty Free

Gluten Free
Soothing lip balm made with refreshing peppermint and eucalyptus oils. Featuring sunflower and coconut oils to moisturize and soften, plus reparative vitamin E.
Just add Coconut Butter Soap to your cart, meet $45.00 threshold to unlock, and use code COCOBUTTER at checkout! While supplies last.
Soothing lip balm made from refreshing peppermint and eucalyptus oils. Featuring organic sunflower and coconut oils to moisturize and soften, plus reparative vitamin E.

Directions

Apply to lips as often as desired.

Every ingredient we use is beneficial, here are a few:

Calendula

Calendula calms breakouts and encourages collagen production.

Vitamin E (Tocopherol)

Vitamin E restores and protects from free radical damage.

Peppermint Essential Oil

Peppermint Essential Oil refreshes and balances oily skin.

Coconut Oil

Coconut Oil deeply moisturizes.

Sunflower Seed Oil

Sunflower Seed Oil enriches with fatty acids.

Complete list of ingredients:

Helianthus Annuus (Organic Sunflower) Seed Oil*, Cera Alba (Organic Beeswax)*, Cocos Nucifera (Organic Coconut) Oil*, Mentha Piperita (Organic Peppermint) Oil*, Eucalyptus Globulus (OrganicEucalyptus) Oil*, Tocopherol (Vitamin E), Rosmarinus Officinalis (Organic Rosemary) Leaf Extract*, Calendula Officinalis (Organic Calendula) Flower Extract* *Certified Organic
Organic Mint Lip Balm
has a rating of
4.8
stars based on
172
reviews.
Customer Reviews
lip balm
smell
chapstick
Mint
scent
balm
packaging
brands
kids
lip balms
Nice lip balm!
My lips get dry and this helps. Love the smell. Will keep buying lip balms from 100%.
Great lip balm
Very moisturising and protecting, nice and fresh smell, I am very happy with the product. One small "-" is the packaging - after a while in my bag, the cap got broken. The balm was still great too use, but without a cap it was a bit messy. I'd suggest more sturdy plastic for the cap.
Love it
Applies smoothly, smells amazing, and is moisturizing. What else can you ask for in a lip balm.
One of my favorite
Really love this lip balm. It goes on very smoothly and keep the lips moisturized. I tried many other brands and this is still my favorite!
Good at first...
I liked the feel at first, but after a little bit it dried out my lips.
Complete the Package
Continue Shopping →