https://purity-res.cloudinary.com/image/fetch/q_auto:best,f_auto,fl_lossy,w_auto,c_limit,dpr_auto/https://cdn.shopify.com/s/files/1/0648/1955/products/TKwfYDiS0egTWIMiNXIo.png?v=1524536028
https://purity-res.cloudinary.com/image/fetch/q_auto:best,f_auto,fl_lossy,w_auto,c_limit,dpr_auto/https://cdn.shopify.com/s/files/1/0648/1955/products/1nx4w2SFSyiIZQzDF1sg.jpg?v=1524536028
https://purity-res.cloudinary.com/image/fetch/q_auto:best,f_auto,fl_lossy,w_auto,c_limit,dpr_auto/https://cdn.shopify.com/s/files/1/0648/1955/products/a3XdsbCJTB6TVzGLCczv.jpg?v=1548963244
https://purity-res.cloudinary.com/image/fetch/q_auto:best,f_auto,fl_lossy,w_auto,c_limit,dpr_auto/https://cdn.shopify.com/s/files/1/0648/1955/products/kducz4kRtOsjBDV54IyQ.jpg?v=1524536028
https://purity-res.cloudinary.com/image/fetch/q_auto:best,f_auto,fl_lossy,w_auto,c_limit,dpr_auto/https://cdn.shopify.com/s/files/1/0648/1955/products/5J7ml9izTP6P11xhm7Mh.jpg?v=1548963244
https://purity-res.cloudinary.com/image/fetch/q_auto:best,f_auto,fl_lossy,w_auto,c_limit,dpr_auto/https://cdn.shopify.com/s/files/1/0648/1955/products/e3l964sSg6euxb32aMQC.jpg?v=1548963244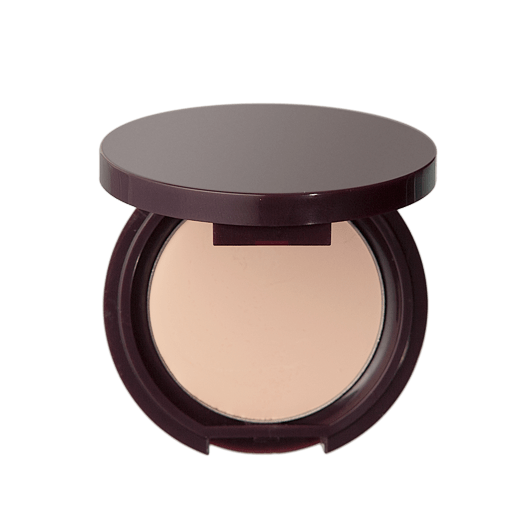 Fruit Pigmented® Long Last Concealer with Super Fruits
Fruit Pigmented®

Natural

Vegan

Cruelty Free

Gluten Free
Fruit pigmented® concealer is water, sweat, oil, and cake-resistant. Creamy, shea butter enriched formula provides opaque full coverage that lasts all day.
For Normal, Dry, Combination Skin Types
Full Coverage
Satin Finish

Our Long Last Concealer is water, sweat, and oil-resistant for flawless all day wear. This natural concealer is colored with antioxidant-rich fruit and vegetable pigments, blended into a creamy base of shea butter and rosehip oil. The opaque satin formula blends seamlessly without caking or flaking, and perfectly conceals dark circles and imperfections for pristine looking skin.

Coverage

Finish

Directions

Dot concealer on any imperfections and blend using clean fingertips or a concealer brush. Use patting motion.

Every ingredient we use is beneficial, here are a few:

Rosehip Seed Oil

Rosehip Seed Oil reduces dark spots and scars.

Lavender Essential Oil

Lavender Essential Oil fights acne and reduces scars.

Goldenseal

Goldenseal combats inflammation.

Chamomile

Chamomoile soothes and strengthens skin against irritants.

Green Coffee

Green Coffee boosts collagen production and blood circulation.

Complete list of ingredients:

Zinc Oxide, Butyrospermum Parkii (Shea Butter), Euphorbia Cerifera Cera (Candelilla Wax) Extract, Extracts of Coffea Arabica (Green Coffee) Seed, Oryza Sativa Germ Powder (Rice Powder), Prunus Persica Fruit (Peach), Daucus Carota Sativa Root (Carrot), Cocoa, Prunus Armeniaca (Apricot) Fruit, Lavandula Angustifolia (Lavender) Flower/ Leaf/Stem, Matricaria Chamomilla (Chamomile) Leaf, Rosa Canina (Rosehip) Seed Oil, Tocopherol (Vitamin E), Ascorbyl Palmitate (Vitamin C), Theobroma Cacao Seed (Cocoa) Butter, Extracts of Rosmarinus Officinalis (Rosemary) Leaf, Origanum Vulgare (Oregano) Leaf, Thymus Vulgaris Flower/Leaf (Thyme), Citrus Grandis Seed (Grapefruit Seed) and Hydrastis Canadensis (Goldenseal)
Customer Reviews
one
skin
coverage
foundation
makeup
concealer
shade
undertones
eyes
powder
Brightener
The only reason I'm giving this 4 stars instead of 5 is that I got peach bisque and I would say that it is much lighter than the other peach bisque foundations. I would say that this is more of a brightener. Or a highlighter. But it is very silky and smooth and I still love it. You can even use it as an eyeshadow primer
Okay...
I have learned that finding a really great natural concealer is pretty hard. This one is decent, but there are times I definitely miss my old stuff.
Creamy dreamy
This concealer is has a super nice consistency and it feels hydrating. It's so creamy and blends well with my skin. It's nice for under my eyes or for coverage on discoloration all over my face. The only thing I don't like is that it's so creamy that it doesn't stay put on a blemish. I still love it and now that my shade is finally available in 2nd skin concealer I'm going to try that out and compare.
Concealer
Compact in size but not power. This concealer is creamy yet provides the coverage you need to conceal redness, blemishes, etc. Love!
Best under eye concealer
I love this concealer for my dark, hereditary under eye circles. I used a MAC concealer in the past and due to it's thick and dry formula, it made my under eye circles stand out more. I LOVE how 100% Pure's cream concealer glides on gently and makes my under eye area blend very well with the rest of my complexion. I apply this concealer with my finger and then set it with the bamboo blur translucent powder.
Complete the Package
Continue Shopping →