https://cdn.no-toxic.com/q_auto:best,f_auto,fl_lossy,w_auto,c_limit,dpr_auto/v1571269340/products/1CFPLG/1CFPLG_Lip_Gloss_Arm_Swatch
https://cdn.no-toxic.com/q_auto:best,f_auto,fl_lossy,w_auto,c_limit,dpr_auto/l_Badges:badges,w_0.3,y_-0.3,x_0.34,fl_relative,pg_name:2020-edb/v1570470314/products/1CFPLGPW/1CFPLGPW_Lip_Gloss_Pomegranate_Wine_Primary
https://cdn.no-toxic.com/q_auto:best,f_auto,fl_lossy,w_auto,c_limit,dpr_auto/v1568865476/products/1CFPLGPW/1CFPLGPW_Lip_Gloss_Pomegranate_Wine_Secondary
https://cdn.no-toxic.com/q_auto:best,f_auto,fl_lossy,w_auto,c_limit,dpr_auto/v1570470421/products/1CFPLGPW/1CFPLGPW_Lip_Gloss_Pomegranate_Wine_Swatch
https://cdn.no-toxic.com/q_auto:best,f_auto,fl_lossy,w_auto,c_limit,dpr_auto/v1570658542/products/1CFPLGPW/1CFPLGPW_Lip_Gloss_Pomegranate_Wine_Swatch_On_Skin
https://cdn.no-toxic.com/q_auto:best,f_auto,fl_lossy,w_auto,c_limit,dpr_auto/l_Badges:badges,w_0.3,y_-0.3,x_0.34,fl_relative,pg_name:2020-edb/v1570470489/products/1CFPLGS/1CFPLGS_Lip_Gloss_Strawberry_Primary
https://cdn.no-toxic.com/q_auto:best,f_auto,fl_lossy,w_auto,c_limit,dpr_auto/v1568865440/products/1CFPLGS/1CFPLGS_Lip_Gloss_Strawberry_Secondary
https://cdn.no-toxic.com/q_auto:best,f_auto,fl_lossy,w_auto,c_limit,dpr_auto/v1570470483/products/1CFPLGS/1CFPLGS_Lip_Gloss_Strawberry_Swatch
https://cdn.no-toxic.com/q_auto:best,f_auto,fl_lossy,w_auto,c_limit,dpr_auto/v1570658580/products/1CFPLGS/1CFPLGS_Lip_Gloss_Strawberry_Swatch_On_Skin
https://cdn.no-toxic.com/q_auto:best,f_auto,fl_lossy,w_auto,c_limit,dpr_auto/l_Badges:badges,w_0.3,y_-0.3,x_0.34,fl_relative,pg_name:2020-edb/v1570470566/products/1CFPLGM/1CFPLGM_Lip_Gloss_Mauvely_Primary
https://cdn.no-toxic.com/q_auto:best,f_auto,fl_lossy,w_auto,c_limit,dpr_auto/v1568692682/products/1CFPLGM/1CFPLGM_Lip_Gloss_Mauvely_Secondary
https://cdn.no-toxic.com/q_auto:best,f_auto,fl_lossy,w_auto,c_limit,dpr_auto/v1570470565/products/1CFPLGM/1CFPLGM_Lip_Gloss_Mauvely_Swatch
https://cdn.no-toxic.com/q_auto:best,f_auto,fl_lossy,w_auto,c_limit,dpr_auto/v1570658605/products/1CFPLGM/1CFPLGM_Lip_Gloss_Mauvely_Swatch_On_Skin
https://cdn.no-toxic.com/q_auto:best,f_auto,fl_lossy,w_auto,c_limit,dpr_auto/l_Badges:badges,w_0.3,y_-0.3,x_0.34,fl_relative,pg_name:2020-edb/v1568865288/products/1CFPLGPC/1CFPLGPC_Lip_Gloss_Pink_Caramel_Primary
https://cdn.no-toxic.com/q_auto:best,f_auto,fl_lossy,w_auto,c_limit,dpr_auto/v1568865289/products/1CFPLGPC/1CFPLGPC_Lip_Gloss_Pink_Caramel_Secondary
https://cdn.no-toxic.com/q_auto:best,f_auto,fl_lossy,w_auto,c_limit,dpr_auto/v1570470627/products/1CFPLGPC/1CFPLGPC_Lip_Gloss_Pink_Caramel_Swatch
https://cdn.no-toxic.com/q_auto:best,f_auto,fl_lossy,w_auto,c_limit,dpr_auto/v1570658628/products/1CFPLGPC/1CFPLGPC_Lip_Gloss_Pink_Caramel_Swatch_On_Skin
https://cdn.no-toxic.com/q_auto:best,f_auto,fl_lossy,w_auto,c_limit,dpr_auto/l_Badges:badges,w_0.3,y_-0.3,x_0.34,fl_relative,pg_name:2020-edb/v1570470678/products/1CFPLGN/1CFPLGN_Lip_Gloss_Naked_Primary
https://cdn.no-toxic.com/q_auto:best,f_auto,fl_lossy,w_auto,c_limit,dpr_auto/v1568865240/products/1CFPLGN/1CFPLGN_Lip_Gloss_Naked_Secondary
https://cdn.no-toxic.com/q_auto:best,f_auto,fl_lossy,w_auto,c_limit,dpr_auto/v1570470679/products/1CFPLGN/1CFPLGN_Lip_Gloss_Naked_Swatch
https://cdn.no-toxic.com/q_auto:best,f_auto,fl_lossy,w_auto,c_limit,dpr_auto/v1570658678/products/1CFPLGN/1CFPLGN_Lip_Gloss_Naked_Swatch_On_Skin
Fruit Pigmented® Lip Gloss
Fruit Pigmented®

Natural

Vegan

Cruelty Free

Gluten Free
For All Skin Types
Sheer Coverage
Gloss Finish

Our Fruit Pigmented®

Lip Gloss delivers glamorous shine while giving you supple, juicy lips. Made with deeply moisturizing vitamin E and antioxidant-rich pigments from fresh fruit. Available in 5 silky, semi-sheer shades.

Coverage

Finish

Shade Chart

Pomegranate Wine

Medium berry red

Strawberry

Bright berry pink

Mauvely

Neutral rosy mauve

Pink Caramel

Nude rosy brown

Naked

Warm peachy nude

Directions

Apply to clean, dry lips for a glossy finish. Can be used alone, or over your favorite Fruit Pigmented® lip color.

Size

0.141 fl oz / 4.17 ml

Every ingredient we use is beneficial, here are a few:

Turmeric Extract

Turmeric Extract fights inflammation and brightens skin.

Bilberry

Bilberry conditions skin and protects against free radical damage.

Blackberry

Blackberry lessens wrinkles and protects from sun damage.

Pomegranate

Pomegranate reduces wrinkles and brightens.

Red Wine

Red Wine protects against signs of aging.

Complete list of ingredients:

Sunflower Vitamin E, May contain all or some of the following: Punica Granatum (Pomegranate), Red Wine (Wine), Prunus Serotina (Cherry) Fruit, Vaccinium Macrocarpon (Cranberry) Fruit, Rubus Fruticosus (Blackberry) Fruit, Rubus Idaeus (Raspberry) Fruit, Prunus Persica (Peach) Fruit, Tomato, Theobroma Cacao (Cocoa Bean), Prunus Domestica (Plum) Fruit, Billberry, Tumeric, Micronized Black Tea and Blueberry Skin, Pomegranate Oil, Cocoa Butter, Candelilia Wax, Fragaria Vesca Fruit Extract (Natural Strawberry Flavor)
By using hashtag #100percentpure or #nodirtybeauty, I hereby grant to 100% PURE (Purity Cosmetics), it subsidiaries, agents and affiliates, the unlimited worldwide, perpetual, unending right to use, reproduce, distribute, and convey my image/photograph in any format or medium now known or subsequently developed, to modify and edit my image/photograph, to combine my image/photograph with other images, video, audio, text and other media, to create derivative works incorporating, including or based on my image/photograph. This grant shall be construed broadly.
---
Customer Reviews
Write a Review
Ask a Question
Filter Reviews:
color
products
colors
texture
lipgloss
formula
gloss
lip gloss
shine
lip glosses
pretty color
The strawberry color is perfect for me!
05/28/2020
Lily
United States
The Best!
This is the best yet! It stays on for a very long time, it has a great faint smell and I want to get all the colors. I find myself using this one daily. Just love it. I have the ***** color and plan to get them all :)
05/28/2020
Lydia M.
United States
Pink Caramel!
I bought this in the shade pink caramel. I am in loved with it evern more so then then gemmed lipgloss collection. It s lovely nude shade on my two tones lips (brown girl) and look even better on top of thistle (100% pure lipstick shade). With or without lipstick this lipgloss is stunning and goes whereever I go!
05/25/2020
Amy .
United States
Nice gloss
This is a nice gloss with a subtle wash of color. I purchased this in strawberry and even worn on its own I get a nice pink color. Layer it with other products for even more color.
05/18/2020
Alysia I.
United States
Best lip gloss ever
I spent hours and hours over a period of several months looking for makeup with ingredients that I felt comfortable putting on my face every day, then my husband found 100percent Pure for me. I love this stuff! Especially when it comes to my lips I feel that ingredients are important because I end up ingesting them. I bought strawberry colored lip gloss and I love it SO much! Ive worn it every day for 4 months straight!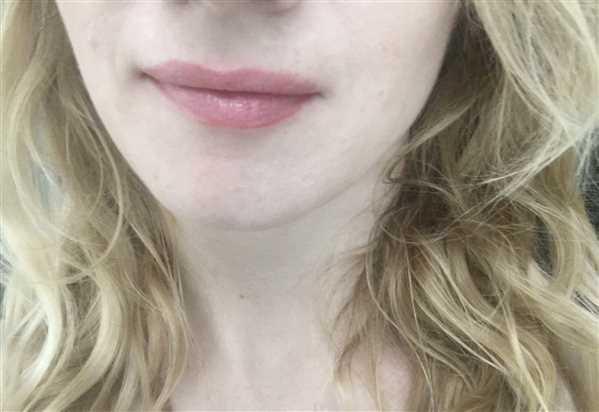 USE IT WITH
Continue Shopping →