The Holiday Gift Set Guide
Find the perfect holiday gift sets for you and your loved ones from 100% Pure!
Posted on November 2, 2022
Written by: 100% PURE ®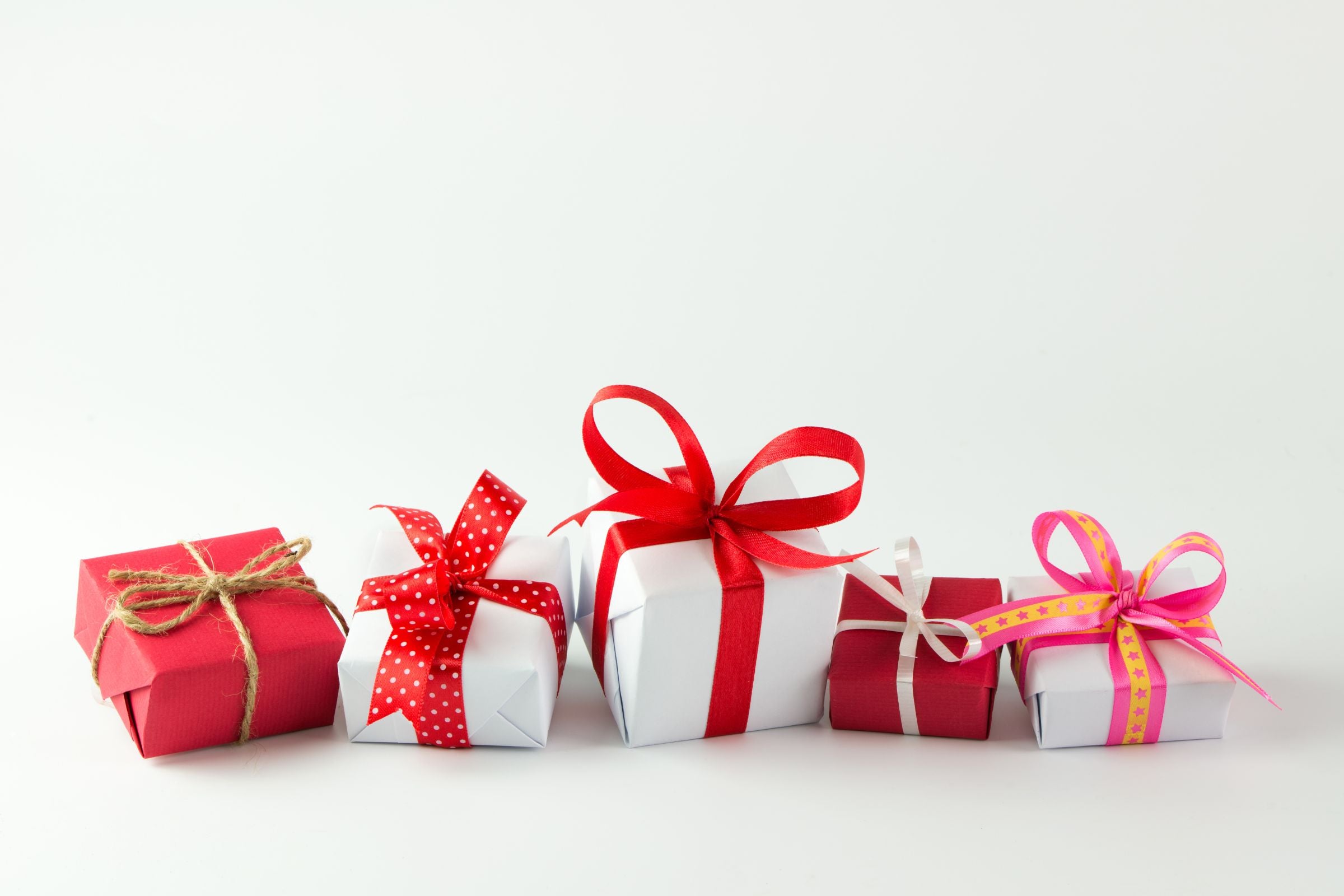 Alas, the holidays: a time for celebrating with loved ones, enjoying traditions – and making the all-important holiday gift list and checking it twice. If the season of giving can feel like the season of stressing, don't fret; you're not alone!
Finding the right gifts can be a challenge, especially if you're shopping for people who "don't want anything" or who seem to have everything. We're merrily sharing a breakdown of our holiday gift sets, featuring mindfully-made clean beauty. Sit back and relax as we lead you through our holiday gift guide!
Why Gift Clean Beauty?
Finding the right gifts can be a challenge, and it can get even trickier if you (or your recipient) resolved to stay cruelty-free or au naturel this year! You can't go wrong with giving your loved one's clean beauty sets you know they'll use. Why?
We're diehard believers that clean, natural products are best for nurturing healthy skin. Gifting natural skin, hair, and body care is always a safe bet – rather than gifting low quality 'junk food' for the skin and body. Gifting non-toxic products rather than toxic chemicals is a great way to show someone you care.
Wouldn't you rather have them unwrap something that's free of parabens, artificial fragrances, and harsh chemicals? Ensure you're giving the ones you love the very best – and when you shop cruelty-free gift sets, you're making a positive impact that reaches far beyond checkout.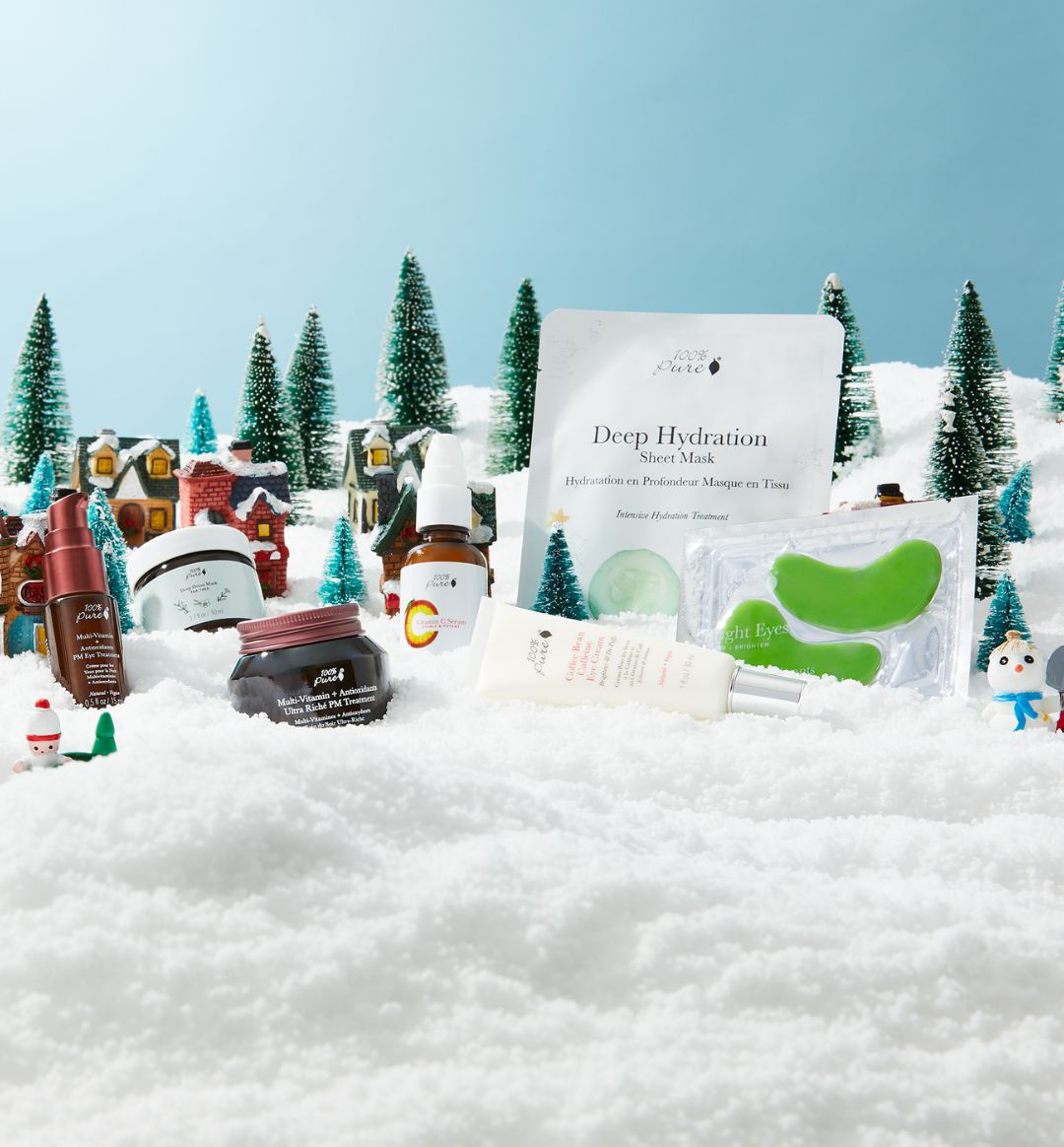 Our Holiday Gift Sets
Somehow, we blinked, and now the major holidays are right around the corner, not to mention the special days that occur in between. Not to fret; we're happy to share our holiday gift sets sure to brighten the eyes and rosy the cheeks of everyone on your nice list this year.
Nighttime Self Care Set

Includes:

Multi-Vitamin PM Treatment
Multi-Vitamin PM Eye Treatment
Refresh your skin overnight with this dreamy glow-enhancing PM duo and wake up to a bright and radiant complexion! Brightening and anti-aging, this dynamic duo comes pretty close with a juicy boost of collagen at night with our fan-favorite Multi-Vitamin Treatment Cream that boosts moisture levels while brightening the complexion. The matching Multi-Vitamin Eye Treatment is a lightweight vitamin powerhouse for brightening and rejuvenating the eye area. It sinks in quickly for instant hydration, and leaves the eye area super smooth.
Brighten & Glow Facial

Includes:

Cucumber Cloud Foam Cleanser
Hydra Drench Cream
Bright Eyes Mask (5PK)
Christmas shopping for the merry people in our life can make for some weary bodies. Hit tired skin where it hurts with this powerhouse trio designed to soften and rejuvenate skin. For the ultimate in AM self-pampering, wake up your tired eyes and reduce dark circles and puffiness with the Bright Eyes Mask, followed with cleansing the night away with our Cucumber Cloud Foam Cleanser. Follow with the Hydra Drench Cream to add visible brightness and bounce to skin, while instantly revealing a glowing, smooth complexion.
Newsletter
Subscribe
for more blog updates and exclusive discounts
Ageless Skin Set

Includes:

Intensive Nourishing Facial Oil
Intensive Nourishing Balm
Vitamin C Boost
A skin trifecta that visibly firms, plumps and brightens complexions to reveal the best skin at every age. Yes, please! This combination gives your skin a mix of nutrient delivery mechanisms with our hydrating Intensive Nourishing Facial Oil and radiance boosting vitamins from the Intensive Nourishing Balm. Pair with the Vitamin C Boost for the perfect dose of active, natural ingredients and the key to waking with reborn skin.
Boosted Eye Contouring Set

Includes:

Coffee Bean Caffeine Eye Cream
Retinol PM Eye Cream
While you might not be able to give them more sleep, this gift set can help them fake it 'till they make it! The anti-aging vitamins and antioxidants in these eye dream creams intensely nourish skin and reduce the look of lines and wrinkles. Our best-selling Coffee Bean Eye Cream visibly tightens and firms the eye area, while the Retinol PM Eye Cream banishes dark circles. Your under eye feels firmer, looks brighter and tightness is significantly improved.
Bare My Love Nail Set

Includes:

Nail Polish: I'm A Little Rusty
Nail Polish: Fog-et About It
Nail Polish: Graphite
For the curious, creative, and adventurous loved ones in your life: a party on your nails! This holiday nail polish set is loaded with rich pigments and natural antioxidants that deliver stunning chip-resistant color for a professional and healthier looking manicure or pedicure at home. Our ZERO nail formulas exclude the 20 commonly used toxic ingredients in nail polish, and can still deliver long-wearing, high shine, opaque colors to coat your nails to holi-yay perfection.
Flawless Skin Set

Includes:

Sweet Almond Gentle Shower Oil
Skin Support Stretch Mark Butter
Intensive Nourishing Balm
Share the gift of silky smooth and flawless skin with this nourishing and intensely hydrating trio that will leave skin utterly radiant. Our soft and silky Sweet Almond Shower Oil features skin-softening vitamin E, apricot, and coconut oils, while the Intensive Nourishing Balm brings peace and comfort to body and face with rich butters and nourishing oils! Finish with the Stretch Mark Butter for healthy hydration and elasticity to support dry, stretched skin and beyond.
Complete Calm Set

Includes:

Eucalyptus Sea Therapy Bath
Tea Tree Deep Detox Mask
Aromatherapy Oil
Eucalyptus Shower Gel
Stress and tension are no match with this set – a definite for the holiday shopping and rush! Sink into relaxation and rejuvenation with the soothing powers of eucalyptus in the Sea Therapy Bath, while achieving a face state of Zen and deep cleanse with the Tea Tree Detox Mask. For serious neck-to-toe moisture, pair your soothing bath with fragrant Eucalyptus Shower Gel, while refreshing and infusing the senses with the Aromatherapy Oil.
Refreshing Mask Collection

Includes:

Caffeine Mask
Anti Acne Sheet Mask
Ginseng Collagen Mask
Deep Hydration Sheet Mask
Does It All Sheet Mask
Let's face it: a lot of people love the all-in-one beauty benefits of masks, especially if they can mask underlying holiday stress. Add hydration and balance to your skin with our extensive mask collection. Each refreshing mask focuses on a different skin concern to help boost radiance and support the skin.
It includes the Does It All, a multitasking mask that enhances youthful texture and tone; Deep Hydration, a replenishing mask that refreshes and deeply nourishes dry skin; Ginseng, an anti-aging mask that uses ginseng to promote collagen production; Anti Acne, a clarifying mask to soothe and calm active blemishes; and the Caffeine Mask, an anti-inflammatory mask that uses caffeine to calm redness and restore dry, sun-damaged skin
Reinvigorate Your Skin Set

Includes:

Bright Eyes Mask - 5 Pack
Coffee Bean Caffeine Eye Cream
Matcha Oat Milk Nourishing Mask
Retinol Restorative Overnight Balm
Reinvigorate the senses and rejuvenate the skin with this quick and simple routine, expertly formulated to aid a healthy-looking complexion. Our best-selling Coffee Bean Caffeine Eye Cream de-puffs, boosts circulation, and brightens dark circles with a blend of caffeine. The Bright Eyes Mask comes complete with toning green tea, hydrating hyaluronic acid, and caffeine to tighten and restore vibrancy.
While we can't promise that this gift will make your loved one feel better-rested, we can ensure it will make them look like it. Our Retinol Restorative Overnight Balm boosts skin elasticity and firmness, and plumps skin to lessen the appearance of fine lines and wrinkles. Don't forget how important an invigorating face mask is in your routine, especially when you're using retinol. Our Matcha Oat Milk Nourishing Mask> moisturizes, calms, plumps, and restores skin back to holiday cheer.
Grow More Set

Includes:

Glossy Locks Grow More Shampoo
Glossy Locks Grow More Conditioner
Our Grow More Set deeply cleanses, hydrates, and detangles for smooth, soft, and healthier hair. Specially formulated to help reduce shedding while also stimulating new hair growth, this set features green coffee extract to help improve scalp circulation via caffeine, to reduce chance of clogged pores and the resultant follicle damage that can lead to hair loss.
Lip & Hand Nourishing Kit

Includes:

Gingerade Hand Buttercream
Honey Almond Hand Buttercream
Lysine + Herb Lip Balm
Organic Mint Lip Balm
You can't go wrong with this lip- and hand-softening gift set! This deeply nourishing, intensive moisture kit is concentrated with a blend of rich butters and hydrating oils to soothe and repair extra dry skin and lips. It includes 2 moisturizing natural lip balms in kissable, delicious flavors. Last, treat their hands with our rich and nourishing hand buttercreams – perfect for a holiday packed with constant hand washing.
Vitamin Discovery Set

Includes:

Vitamin C Mask
Multi-Vitamin + Antioxidants Potent PM Serum
Vitamin C Serum
Super Fruit Oil Nourishing Eye Cream
Finding the right gifts can be a challenge, which is why the merry ones in your life (and you) will need lots of energy. Turn a dull complexion into a refreshed, luminous and hydrated glow with this vitamin-packed set that delivers hydration, more even tone, and clarity.
Brightening and anti-aging, our Vitamin C Mask and Vitamin C Serum combo is one of the gift ideas that'll give your loved ones a mini makeover, but in the best, holiday brightest way. Add a juicy boost of collagen at night with our Multi-Vitamin + Antioxidants Potent PM Serum and a fast track to the brightest and peppiest peepers with our award-winning Super Fruit Oil Eye Cream.
While "cruelty free" can be a tough category to navigate for newbies, it's clear that nature-friendly beauty isn't so hard when you have a gift guide to show you where to look! Remember: the spirit of giving lives in ``the moments you spend with your loved ones". Whether that's a sheet mask night, an afternoon of board games, or a day spent giving back to your community, we wish you a truly fulfilling season of giving!
We carefully hand-select products based on strict purity standards, and only recommend products we feel meet this criteria. 100% PURE™ may earn a small commission for products purchased through affiliate links.
The information in this article is for educational use, and not intended to substitute professional medical advice, diagnosis, or treatment and should not be used as such.
Sign up to our email newsletter for more blog updates and exclusive discounts.
< Older Post | Newer Post >