Natural Beauty, Unleashed: Discover the Best Natural Face Masks for a Healthy Glow
Indulge in a self-care routine that will leave your skin soft and supple!
Posted on April 27, 2023
Written by: 100% PURE®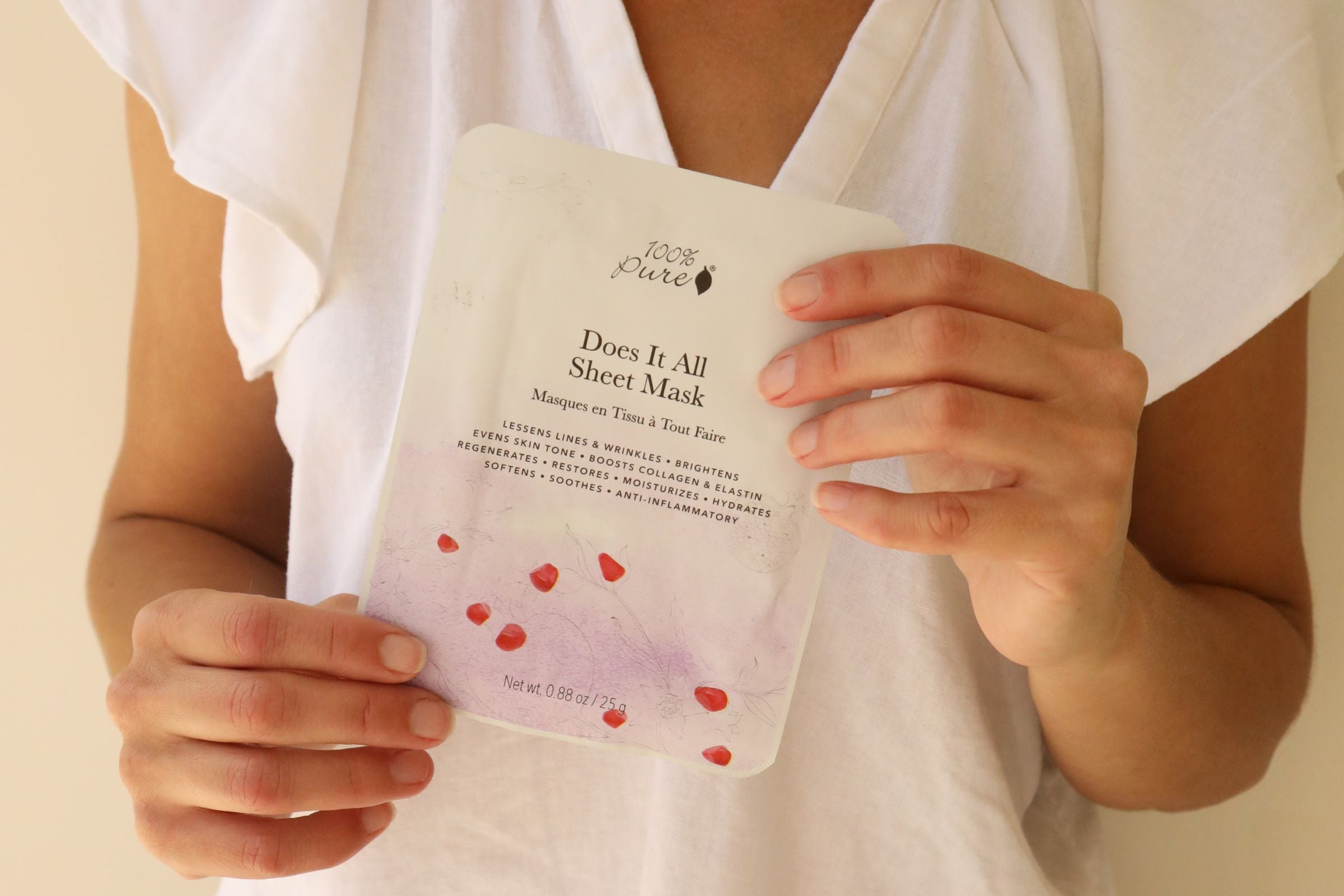 Are you looking for a way to get the natural healthy glow of your dreams? With the huge range of products and treatments on offer out there it can be overwhelming trying to figure out what works best for you. It's time to stop scratching your head in confusion - with so many incredible benefits, face masks are a great choice for those wanting to switch up their skincare routine!
In this blog post, we're talking about all things 'natural' and uncovering the best natural face masks that will leave your skin nourished and glowing. From antioxidant-rich ingredients such as honey and turmeric, targeted problematic areas with clay masks, or something extra special like an overnight mask made from herbs - these are the top natural beauty finds guaranteed to give you #glowgoals.
What Are Natural Face Masks?
Natural face masks are a popular skincare treatment made from natural ingredients such as fruits, vegetables, herbs, and other plant-based substances. These masks are used to improve the appearance and health of the skin by providing nourishment, hydration, and other beneficial properties. Natural face masks are often preferred over synthetic ones due to their gentler and more eco-friendly nature. Some common ingredients used in natural face masks include avocado, honey, oatmeal, aloe vera, turmeric, and green tea. These ingredients are chosen for their ability to cleanse, exfoliate, moisturize, soothe, and rejuvenate the skin. Overall, natural face masks are a great way to enhance your skincare routine with simple, natural ingredients that can promote healthy and glowing skin.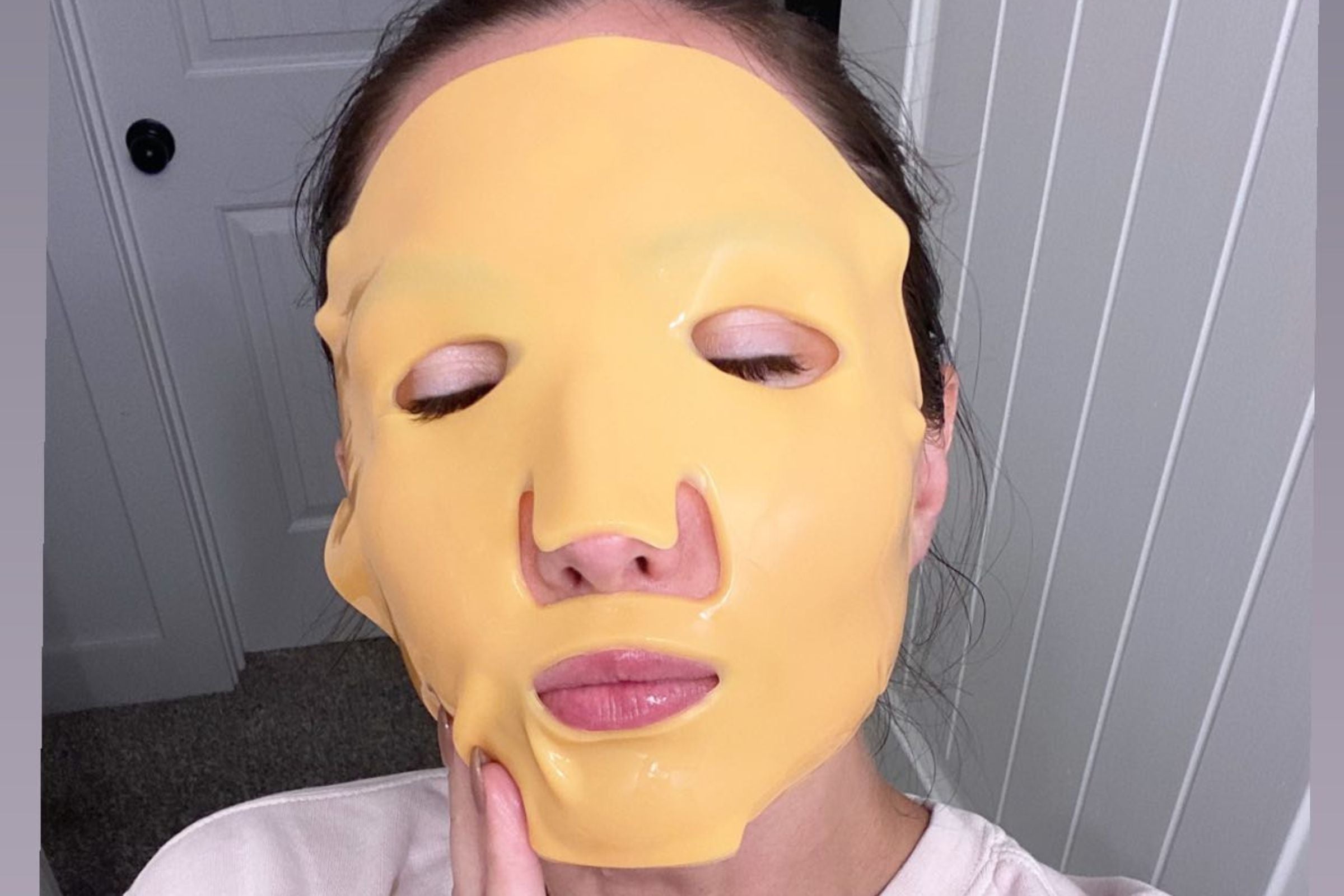 Benefits of Using Natural Face Masks
No Harsh Chemicals
In a world where a quick fix seems like the solution to all our problems, it can be tempting to turn to harsh chemicals in our beauty routine. However, there's a reason why natural face masks are becoming increasingly popular in skincare. Not only do they offer the chance to take a more sustainable approach to beauty, but they also offer the peace of mind that comes with being kind to our skin without exposing it to harmful chemicals. By choosing natural ingredients in our face masks, we're giving our skin the love and care it deserves, nourishing it from the inside out. And with a wealth of options available, there's no reason not to incorporate natural face masks into your beauty routine today.
Gentle on Skin
Achieving beautiful, glowing skin doesn't have to come at the cost of irritation and discomfort. Natural face masks provide all the nourishing benefits your skin needs without harsh chemicals or artificial fragrances. One of the greatest benefits of these masks is their gentle formula, which makes them perfect for all skin types, whether you have sensitive skin or not. These masks use ingredients like oatmeal, honey, yogurt, and avocado to soothe and hydrate your skin, leaving it feeling soft and refreshed.
Environmental Benefits
Natural face masks offer numerous benefits to our skin, but one of the most important ones is their sustainability. Unlike commercial face masks that are chock-full of synthetic ingredients and come in non-recyclable packaging, natural face masks are made from sustainable, organic ingredients that are gentle on your skin and on the environment. These masks are not only safer for our health but can also be easily made at home, reducing our carbon footprint and promoting a zero-waste lifestyle. Using natural face masks not only helps to nourish your skin but also helps to protect our planet, making it a win-win situation for both you and Mother Nature.
Choosing the Right Natural Face Mask for Your Skin
When it comes to skincare, choosing the right natural face mask can make all the difference. With the abundance of options available, it can be overwhelming to know where to start. One of the most important things to consider when selecting a face mask is your skin type. If you have oily skin, a clay mask may work well to absorb excess oil and unclog pores. On the other hand, if you have dry skin, a hydrating mask with ingredients like honey or avocado may be more beneficial. It's also important to pay attention to the ingredients in the mask to ensure they are safe and effective for your skin. With the right natural face mask, you can give your skin the much-needed TLC it deserves.
Newsletter
Subscribe
for more blog updates and exclusive discounts
Here are a few of our natural face masks available!
18.3% Active Ingredients Vitamin C Glow Max Bright Mask
Transform your complexion in an instant with this potent blend of vitamins and other skin-glow-enhancing nutrients. Experience the dramatic brightening effects, increased collagen production, improved elasticity, and firmer texture that comes from continued use - all while reducing wrinkles to a minimum! Look radiant yet feel deeply moisturized with each application.
Tea Tree Deep Detox Mask
Get ready to experience a truly transformative skin treatment. This ultra-concentrated mask is here to help you purify even the oiliest and most acnegenic of complexions with its selection of curative herbs, French green clay, salicylic acid, lactic acid, turmeric, peppermint oil, and eucalyptus oil! Balance excess oils for clear pores free from debris or pollutants while reducing the appearance of scarring - leaving your face refreshed and glowing with a calmness like never before!
Green Tea Water Bomb Mask
Refresh and soothe your skin with this intensely hydrating facial mask! Made from a unique 95% organic aloe juice + 5% plant cellulose "hydrogel" combination, the powerful formula delivers active ingredients to your skin for targeted nourishment. Feel luxurious as potent green tea antioxidants help reduce inflammation while ultra-moisturizing cucumber plus hyaluronic acid replenishes dry patches. As you wear it, hydration will be transferred into your skin - leaving you feeling soft and supple all day long!
Ginseng Collagen Boost Mask
Our revolutionary Ultra hydrating hydrogel mask provides intense nourishment with a unique blend of anti-aging ginseng root, collagen production boosters, and 95% organic aloe juice. As the advanced "hydrogel" mask material thins on your face, it transfers its powerful ingredients into the skin for maximum absorption. Supply yourself with youthful firmness—discover softer, more supple skin in no time!
Does It All Sheet Mask
With its custom formulation, this amazing sheet mask is the perfect way to take care of your skin! Retinol helps reduce wrinkles and lines; licorice brightens; sake enzymes even out skin tone. Further benefits include promoting collagen & elastin production with Vitamin C, neutralizing free radicals with Red Wine Resveratrol, and restoring damaged skin with Vitamin E.
It also moisturizes using Carrot Seed Oil which retains moisture better than ever before thanks to Kinetin - plus it hydrates deeply through the use of Hyaluronic Acid for that extra touch of softness provided by Pomegranate Oil as Rosehip oil works hard on improving texture while Ylang-Ylang soothes inflammation coupled perfectly alongside Chamomile's calming properties all housed within sustainable bamboo cloth packaging made without any artificial fragrances or chemicals.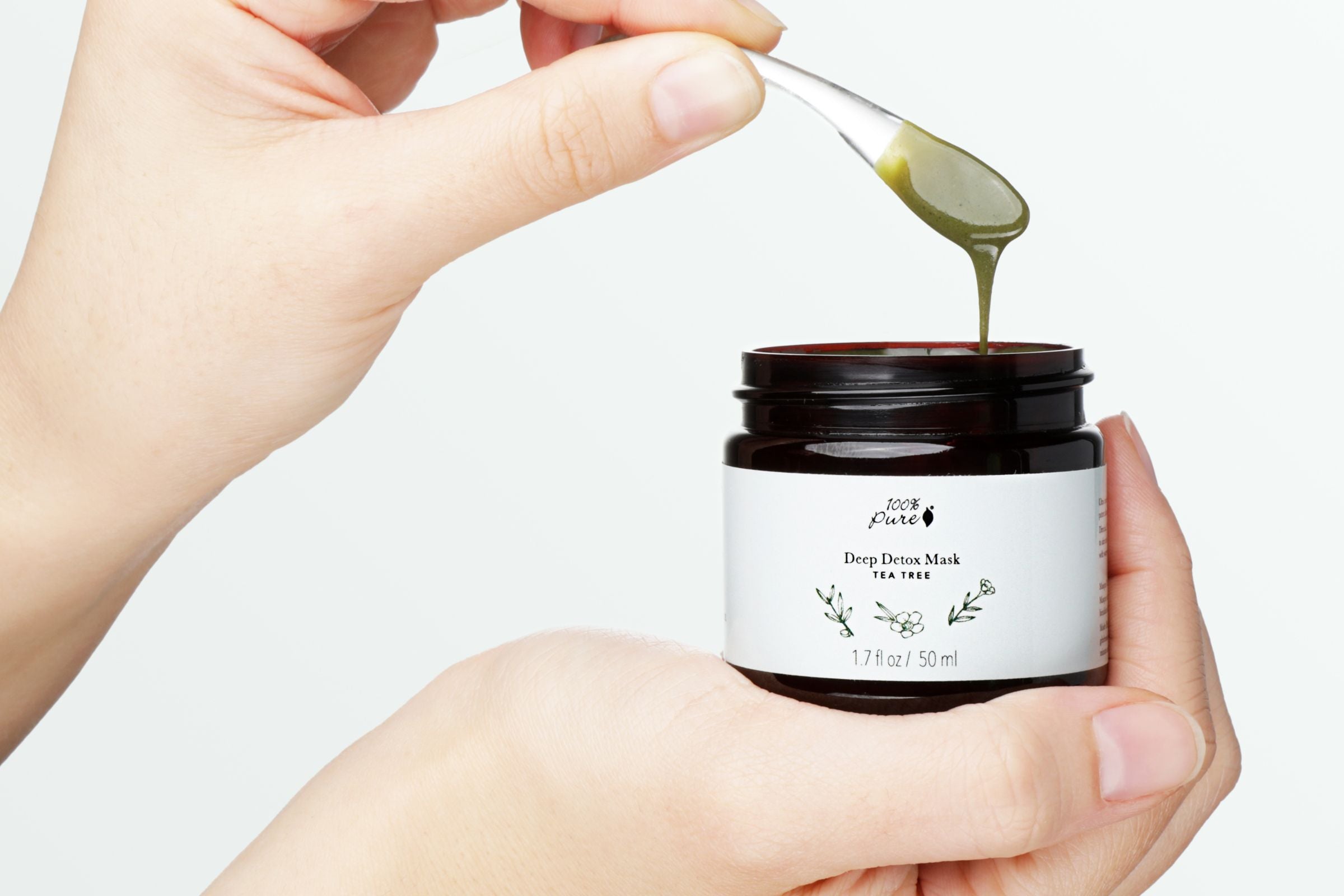 How to Use Natural Face Masks
For centuries, people have used natural ingredients to care for their skin, and face masks are an especially popular way to do this. Whether you want to reduce acne, increase hydration, or simply nourish your skin with vitamins and minerals, there is a natural face mask out there that can help. Some popular natural ingredients for face masks include honey, avocado, oatmeal, aloe vera, and clay. Depending on your skin type and goals, you can mix and match these ingredients to create a personalized mask that works for you. Applying a natural face mask is simple: just spread it evenly over your face, leave it on for 10-15 minutes, and rinse off with warm water. With regular use, natural face masks can leave your skin feeling rejuvenated, refreshed, and truly glowing from within.
How Do Natural Face Masks Differ From Traditional Face Masks?
Natural face masks have been emerging as a fruitful addition to the skincare world with their potential health benefits. Traditional face masks usually contain a long list of chemical ingredients, some of which might not be suitable for sensitive skin types. In contrast, natural face masks rely on ingredients such as fruits, vegetables, clay, and honey, which are gently extracted from nature. Moreover, unlike synthetic formulas, natural face masks typically contain antioxidants, which protect the skin from harmful free radicals. Hence, opting for natural face masks could be an ideal way to benefit from the power of nature while feeding your skin with natural & nourishing products.
Are Natural Face Masks Suitable for All Skin Types?
Face masks are undoubtedly one of the most popular skincare products around the world. But before you slather a natural face mask on your skin, it's important to note that not all skin types react similarly to every ingredient in a natural face mask. Although natural face masks are generally safer than their chemical counterparts, some ingredients can trigger rashes, breakouts, or even inflame the skin. Hence, it's essential to understand your skin type and research the ingredients of a face mask before using it. That being said, if you choose a natural face mask that caters best to your skin type, it can work wonders in nourishing and rejuvenating your skin. With the plethora of natural face masks in the market, the perfect one for your skin type is out there somewhere!
What Should I Look for When Shopping for Natural Face Masks?
When it comes to shopping for natural face masks for your skincare routine, there are a few things to keep in mind. First and foremost, make sure the mask is made of natural ingredients. Look for masks that contain plant-based extracts, essential oils, and other organic elements that cater to your specific skin type. Additionally, pay attention to the ingredients that the mask is free from, such as synthetic fragrances, parabens, and sulfates. These harmful ingredients can irritate your skin and cause breakouts. Finally, consider the consistency of the mask - is it too thick, too runny, or just right? Ideally, you want a mask that is easy to apply and stays in place. With these tips in mind, you'll be able to find the perfect natural face mask to enhance your skincare routine.
We carefully hand-select products based on strict purity standards, and only recommend products we feel meet this criteria. 100% PURE™ may earn a small commission for products purchased through affiliate links.
The information in this article is for educational use, and not intended to substitute professional medical advice, diagnosis, or treatment and should not be used as such.
Sign up to our email newsletter for more blog updates and exclusive discounts.
< Older Post | Newer Post >