How To Repair Your Skin Barrier
What to Know About Your Skin Barrier and How to Protect It
Posted on August 27, 2022
Written by: 100% PURE®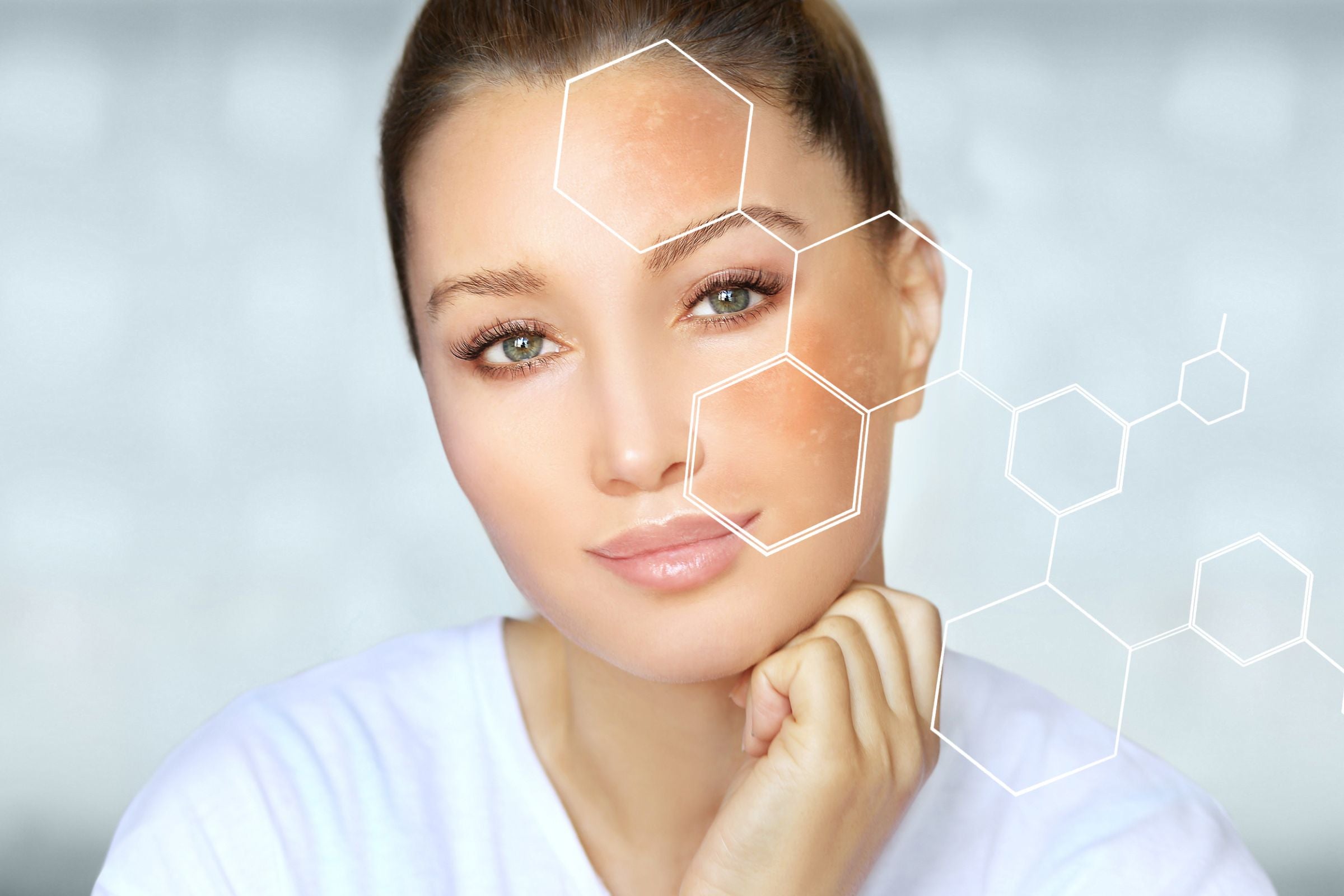 In 2022, the term "skin barrier repair" has become a major buzzword–especially when it comes to conditions like acne, eczema, and sun damage.
But what even is the skin barrier, and how do you know when it needs repairing to begin with?
In this deep dive, we're going beyond the surface as we examine the skin barrier: what it is, how to know when it's damaged, and the steps you should take to keep it healthy.
All About the Skin Barrier
So what exactly is the skin barrier, and what role does it play in our skin?
In order to answer this question it helps to understand the way our skin is structured.
It's worth noting that the skin is made up of several different layers. But to generalize, let's just talk about the three main layers: The topmost layer, or epidermis, the middle layer, which is known as the dermis, and the bottom layer, or hypodermis.
The skin barrier, also known as the stratum corneum, is located in the epidermis, and it contains a number of essential nutrients like cholesterol, ceramides, and fatty acids which, together, forms the skin's natural moisturizing factor. Natural moisturizing factor plays an instrumental role in keeping the skin hydrated and healthy.
While the skin barrier performs a number of different roles, it's generally agreed to perform three main functions: retaining moisture, transporting nutrients, and protecting the rest of your skin from the environment around it.
Because of the essential roles it plays, the skin barrier is a major determinant of your skin's overall health and appearance. When it's properly functioning, your skin barrier is smooth, elastic and hydrated. Conversely, a skin barrier that's damaged will be prone to dehydration, dullness, and premature wrinkles.
In the next section, we'll get more into depth on what the skin barrier looks like when it's damaged.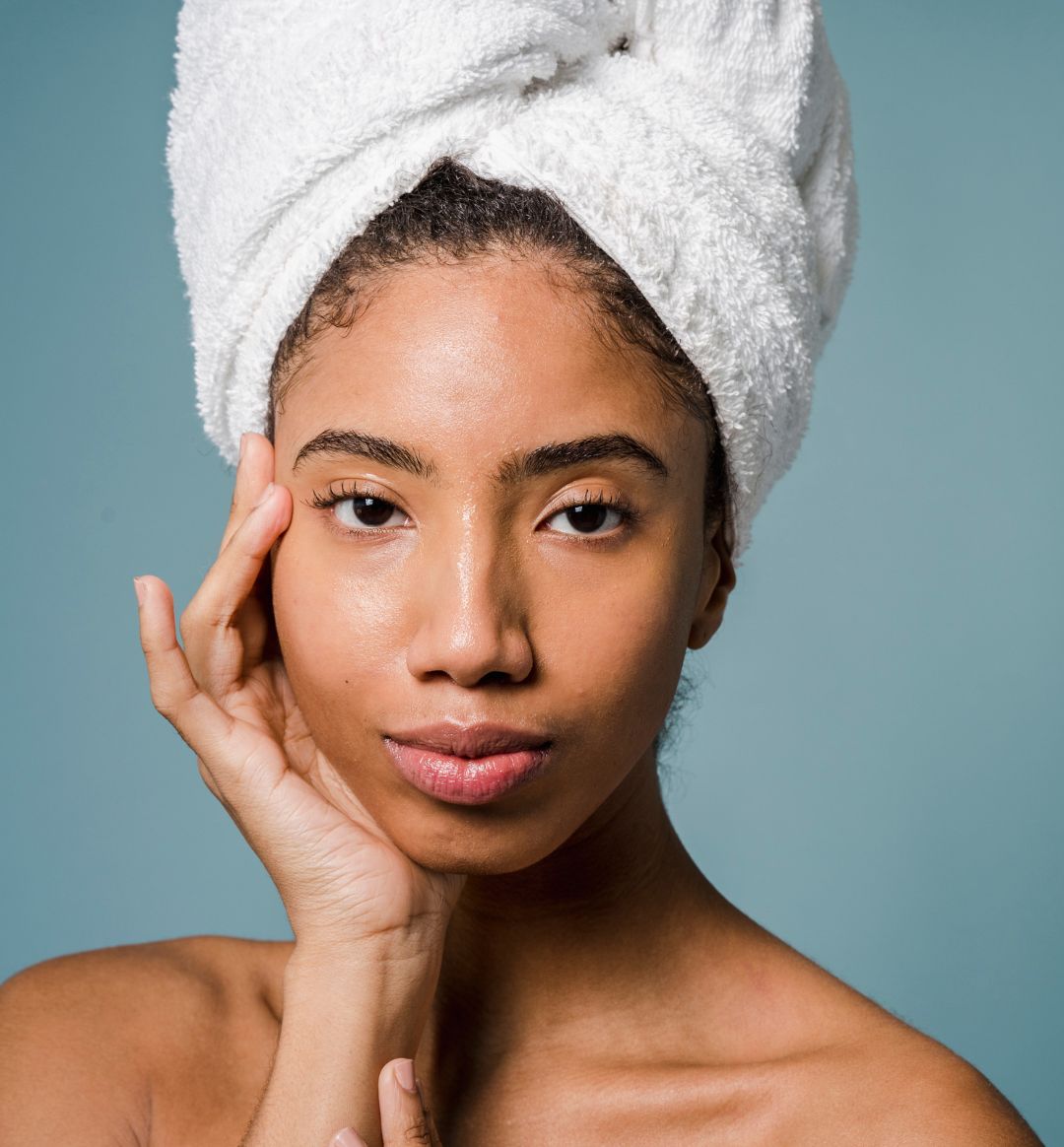 When the Skin Barrier is Damaged
So when does skin barrier repair become necessary?
More often than not, damage happens when we're a little too harsh on our skin. For some individuals, they might find that their skin barrier becomes damaged after heavy exfoliating, scrubbing, hair removal, or diy ingredients like baking soda or undiluted essential oils.
So how do you know when your skin's in need of some barrier repair?
Newsletter
Subscribe
for more blog updates and exclusive discounts
As it turns out, it's not too tricky to identify a damaged skin barrier. When your stratum corneum gets the need for some TLC, you'll typically experience symptoms such as the following:
Dry, scaly patches

Acne

Itchiness & discomfort

Sensitive, inflamed, or irritated skin
If you're experiencing any of these symptoms, it may be beneficial to consult your dermatologist. However, there are also steps you can take to maintain a happy skin barrier; the key lies in protecting & restoring.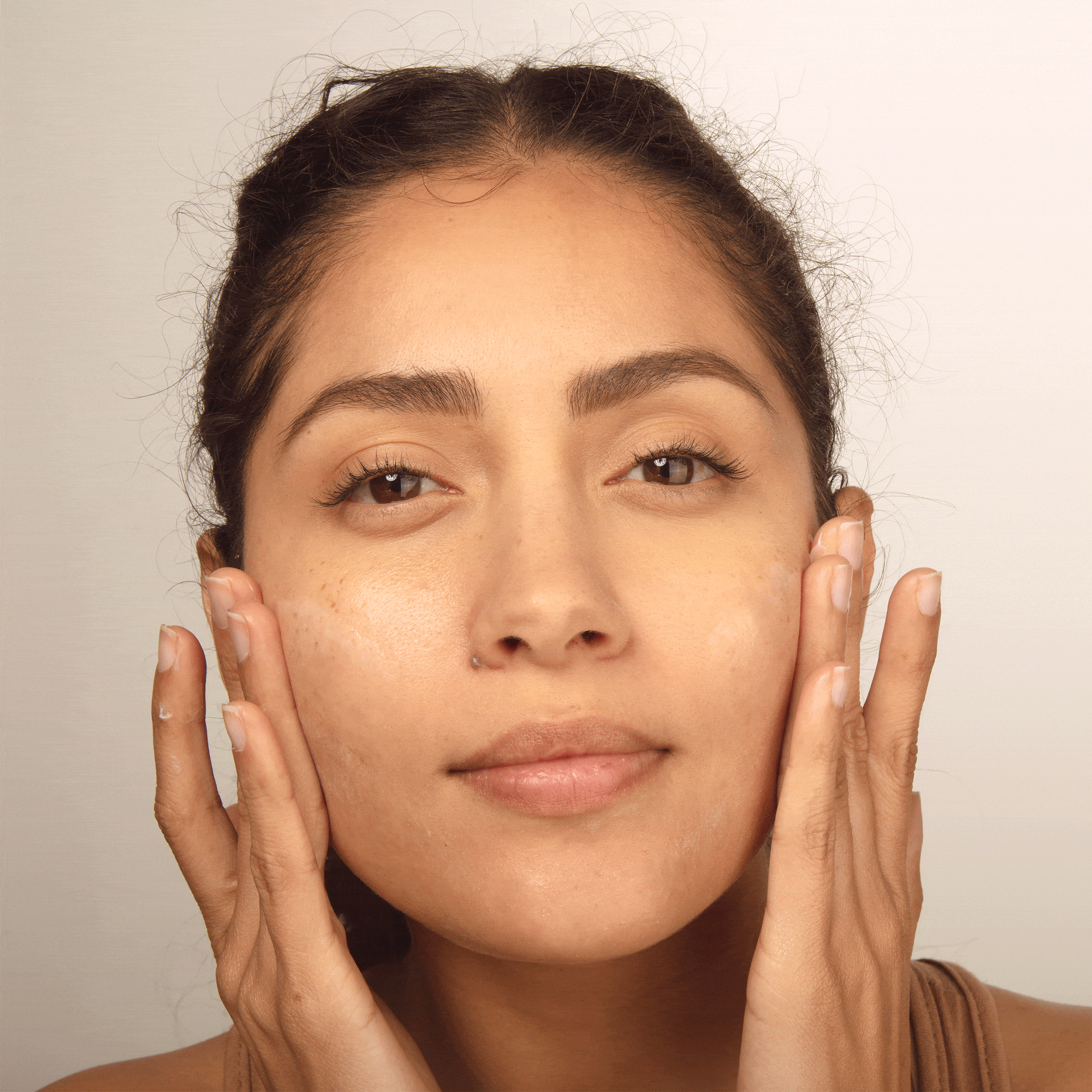 How to Protect & Restore Your Skin Barrier
When it comes to caring for your skin's barrier, prevention is always easier than restoring, so it's imperative that you're gentle on your skin whenever possible.
In order to keep your skin barrier strong and healthy, here are some tips:
Wear sunscreen every day. UV radiation is one of the leading causes of skin barrier damage, so make sure to apply antioxidant-rich sunscreens with an SPF of at least 30.

Don't overdo the exfoliating. AHAs and BHAs can be wonderful for the skin, but too much can lead to irritation and barrier damage. Try keeping your exfoliating nights to no more than 2-3 a week, and make sure to follow up with a hydrating, soothing moisturizer. It's also recommended that you avoid combining your exfoliants with other potent actives, like retinol and vitamin C.

Always use tepid or lukewarm water, and avoid using water that's too hot or too cold, as this can irritate the skin.

Use a mild cleanser to wash your face. Harsh cleansers can strip away the essential moisturizing and nourishing substances that keep your skin barrier healthy.
So what happens when we're in need of some skin barrier repair?
Luckily, we can repair & strengthen our skin barrier with ingredients that benefit our skin all year round, especially when it comes to ingredients like fatty acids, ceramides, and probiotics.
Here are some of the best tips for skin barrier repair.
Simplify Your Skincare Routine
It's possible you've been in this situation: your skin is irritated and inflamed, but you might think to yourself, "how could this be happening? I use so much skincare!"
However, this may be where the issue lies.
When we constantly subject our skin to a wide array of different products, we run the risk of overwhelming the skin barrier, which can greatly weaken it.
If your 12-step skincare regimen is only irritating your skin, it might be time to simplify. For some minimal skincare inspo, we recommend our Rise + Shine Kit for your morning routine and our Goodnight Glow Kit for your evening routine.
Opt for a Plant-Based Oil
According to research such as this 2018 study, certain plant-based oils may help repair the skin barrier through conditioning and improving moisture retention. On top of that, there are some oils that have antioxidant properties, like rosehip oil, and some that possess antibacterial properties, like argan oil.
Plant oils can be used in a number of ways, whether it's as a moisturizer in the evening or, for more lightweight oils like rosehip or jojoba, they can even be used as a serum.
When using plant oils for skin barrier repair, make sure to use one that works for your skin type–some oils might be wonderful for dry skin, like castor oil, for instance. However, it might be too heavy for oily skin types.
Any time you try a plant oil, make sure to pay attention to the way it affects your skin.
Stick With a Lightweight Moisturizer
If your skin barrier is damaged and you're using a heavy, occlusive moisturizer, this may be your sign to switch things up.
Occlusive moisturizers tend to contain ingredients like shea butter, coconut oil, and cocoa butter. And while they may do wonders for maintaining your skin's water retention, it might be leaving your skin feeling a bit smothered. When repairing your skin barrier, give it a chance to breathe by using moisturizers that are lightweight and soothing.
Hyaluronic acid is a fantastic ingredient for this scenario, because it penetrates the skin barrier to deliver hydration without weighing it down, while offering soothing, nourishing benefits. For some skin barrier repair that's hydrating, we love moisturizing with our Hydra Drench Cream and our Rose Water Hydrating Milk
We carefully hand-select products based on strict purity standards, and only recommend products we feel meet this criteria. 100% PURE™ may earn a small commission for products purchased through affiliate links.
The information in this article is for educational use, and not intended to substitute professional medical advice, diagnosis, or treatment and should not be used as such.
Sign up to our email newsletter for more blog updates and exclusive discounts.
< Older Post | Newer Post >