CoQ10 for Skin: Benefits and How to Use
CoQ10 for Skin: Benefits and How to Use
Posted on October 14, 2022
Written by: 100% PURE®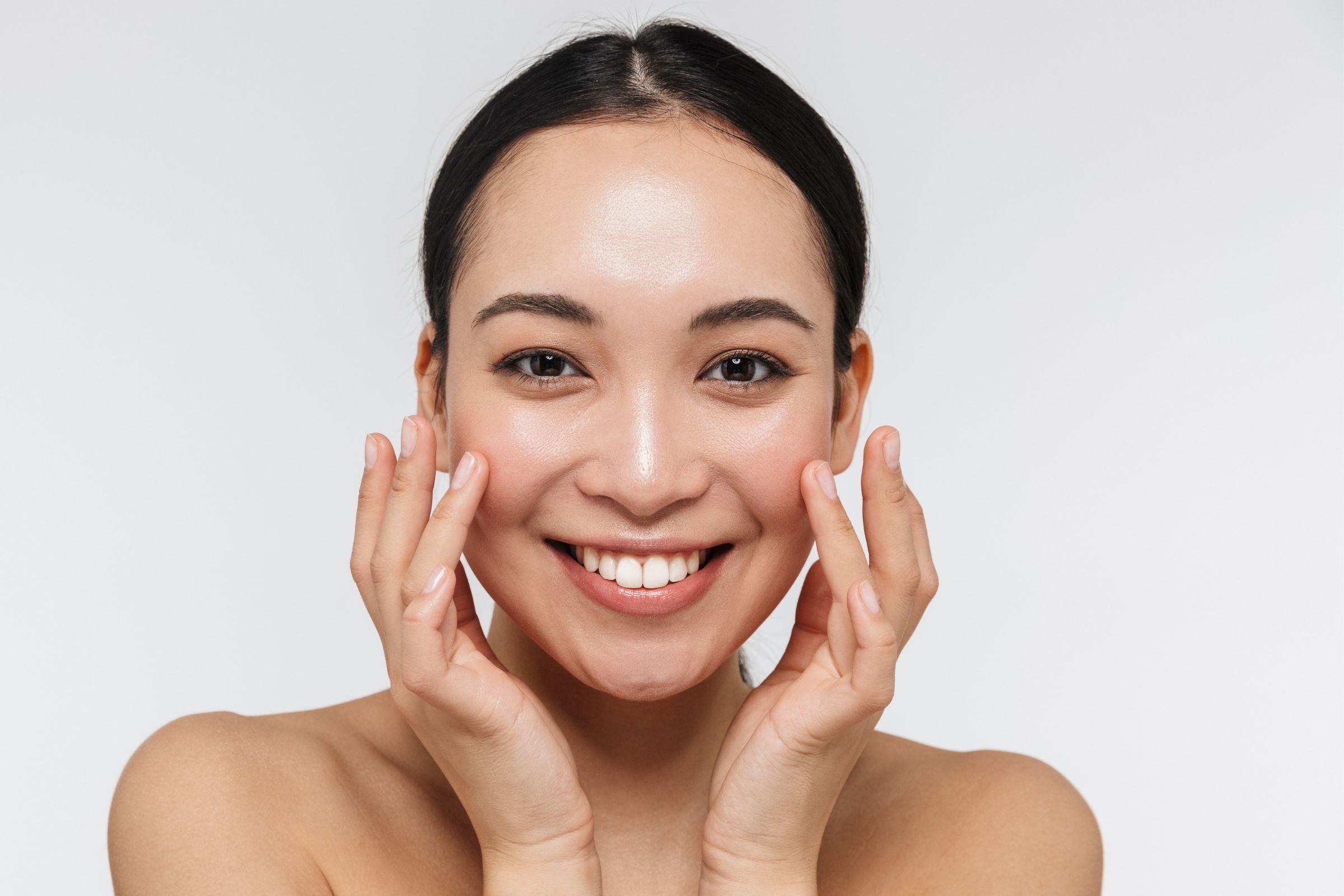 When it comes to anti-aging, we all know the old adage: prevention is key! And in the realm of skincare, this means SPF, moisturizer, and superhero antioxidants.
When we think about antioxidants in skincare, we tend to think of vitamin C, retinol, and green tea. But every now and then, a hot new ingredient takes the industry by storm.
That's where CoQ10 comes in! While it's an essential nutrient in our bodies, it's been, until recently, generally unheard of in skincare.
However, we predict that this is about to change. If you're on the hunt for brighter, firmer, smoother skin, CoQ10 could be the next staple in your arsenal.
Keep reading to see why!
What is Coenzyme Q10?
Coenzyme 10, or CoQ10, is one of those skincare ingredients we haven't seen much of…yet. While CoQ10 is still quite new in the West as a skincare ingredient, it's already made headway in Japan, where it can be found in a variety of different products.
However, we have a feeling that it's going to be the next big thing in beauty. It might even be 2023's star ingredient!
Essentially, CoQ10 is an enzyme that's naturally produced by the body, and it's essential for keeping our skin healthy. CoQ10 is believed to possess antioxidant properties that make it incredibly versatile. While there is still limited research on its skin benefits, there is some evidence suggesting that it can help minimize UV damage, even out complexion, and promote moisture levels in the skin.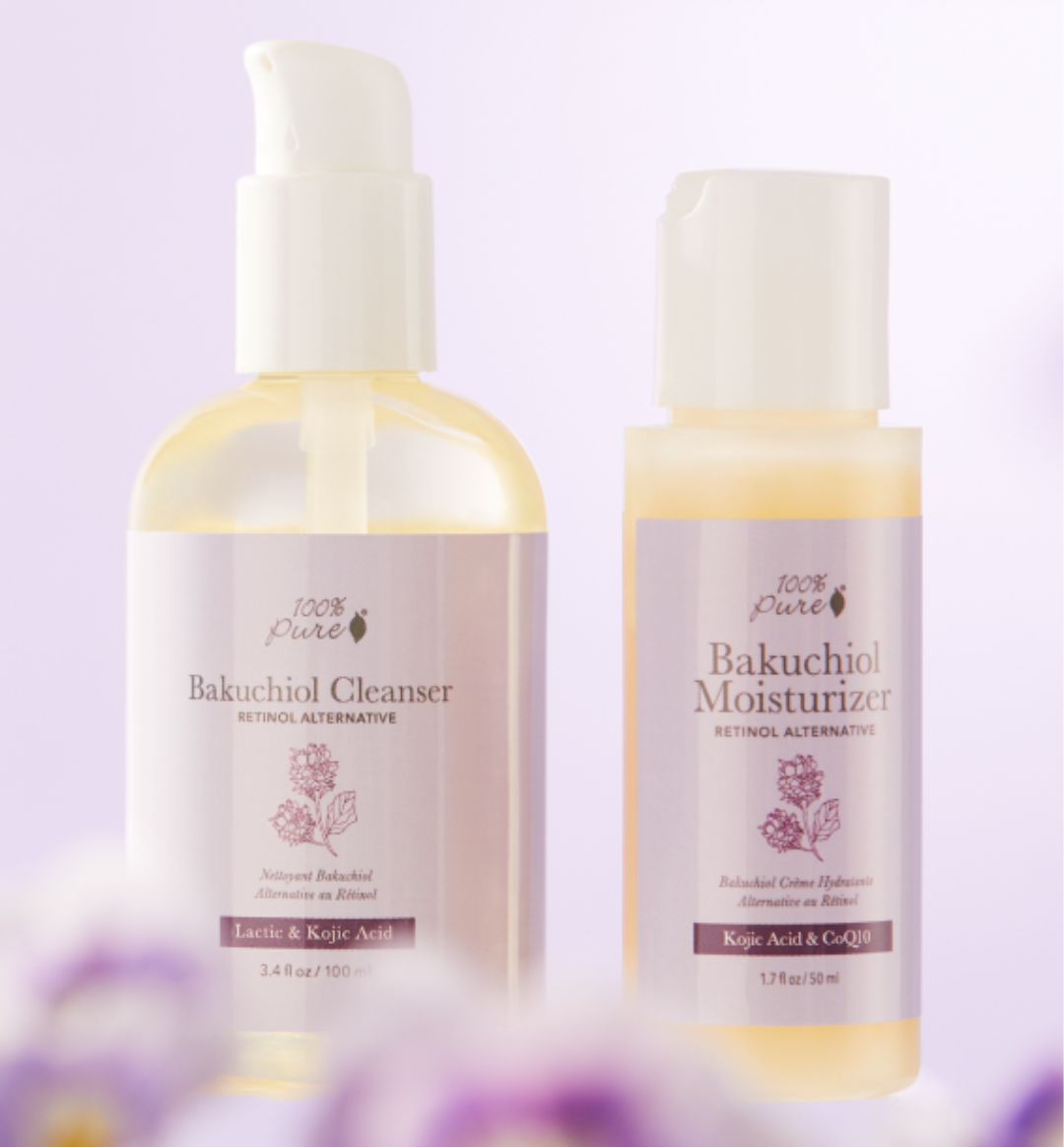 What Does CoQ10 Do for Your skin?
CoQ10 is truly a generous skincare ingredient, as it has a reputation for providing tons of benefits to the body, both internally and externally. While many individuals ingest it in their food and supplements, CoQ10 for the skin has been indicated to be just as beneficial.
Here are some of the ways CoQ10 benefits the skin.
Wrinkle Care
In many ways, CoQ10 benefits the skin by offering protection against aging factors such as free radicals and UV rays. However, this is only half the story withCoQ10!
Aside from preventing free radicals from damaging the skin, CoQ10's collagen- and elastin-boosting properties promote firmer, younger-looking skin from the inside out. When using CoQ10 for skin, you can expect it to support collagen and elastin production, which naturally goes down as we age.
Every time you use CoQ10 for skin, it sinks into the dermis to promote the production of fibroblasts, which are responsible for generating collagen.
This means fewer fine lines and wrinkles, plumper skin, and a strengthened skin barrier.
CoQ10's Skin Benefits Against Free Radicals
With its immense versatility, it is often easy to feel like the benefits to CoQ10 are endless, especially when it comes to its free radical-fighting capabilities. Because of its antioxidant concentration, CoQ10 has the power to ward off one of the biggest causes of premature aging: free radicals.
Free radicals are, in essence, unstable molecules, and when they come into contact with the skin, they link up with stable electrons in our skin. This process essentially steals these electrons from our bodies, which can accelerate the aging process.
But as it turns out, applying CoQ10 can help protect your skin from free radicals, creating a solid defense system against premature aging.
CoQ10 for Skin Cell Repair
While it's no secret that CoQ10 energizes cells in the body, here's a bigger surprise: CoQ10 can increase skin cell levels deep within the epidermis. What's more: skin cells are more likely to repair themselves when they're energized. Plus, CoQ10's anti-inflammatory properties are helpful against oxidative damage.
Even still, CoQ10 stimulates the skin to repair itself in one more fascinating way: its ability to induce collagen production, AKA the protein in skin that makes it elastic and firm. In other words, you can expect CoQ10 to keep your skin firmer and brighter long-term.
Reduces Sun Damage
Sunny days are the best, but sun damage is not. UVA and UVB rays are the leading cause of premature aging, and contribute to the majority of wrinkles, fine lines, and dark spots.
Luckily, CoQ10's antioxidant properties prevent the sun from inflicting damage on the skin, while protecting against protein breakdown often caused by UV rays.
To be exact, this means less hyperpigmentation and fewer wrinkles. Further, studies such as this one have shown that sunscreens containing CoQ10 helps prevent the sun from advancing damage on the skin, which can slow the onset of aging in the long run.
CoQ10 for Toning the Skin
In addition to reducing sun damage, CoQ10 is particularly effective for revitalizing the complexion while fading dark spots.
Research has indicated that CoQ10 can inhibit tyrosine activity in the skin, which prevents the production of melanin, the pigment that creates dark spots and hyperpigmentation.
Can I Put Coenzyme Q10 on My Face?
In general, CoQ10 is most commonly taken in the form of an ingestible supplement. However, CoQ10 can also be applied topically, and it easily absorbs into the skin.
To use CoQ10 for skin, you can apply it during both the evening and daytime hours, since it is not known for creating any kind of photosensitivity. Make sure to apply your CoQ10 before any heavy emollient moisturizers you might be using.
While CoQ10 for skin has many benefits, you can also tap into its power by eating CoQ10-rich foods, such as red meat, oily fish, fruits, vegetables, nuts, and whole grains.
For most individuals, CoQ10 is generally well-tolerated and can be applied frequently without issue. And because it's a fat-soluble compound, it's great for pairing with other ingredients in skincare like retinol, glycolic acid, vitamin C, and bakuchiol (more on this below).
CoQ10 and Bakuchiol: a Match Made in Heaven
CoQ10 is often combined with retinol, one of the best known ingredients for anti-aging. However, not all individuals can use retinol–whether because they're pregnant or nursing, taking a certain medication, or they have particularly sensitive skin.
Whatever the reason, bakuchiol is the perfect anti-aging alternative.
Sourced from the babchi plant, bakuchiol is a known staple in Eastern medicine. While it's not a vitamin A derivative like retinol, its performance on the skin strongly resembles retinol's effects.
For us, bakuchiol and CoQ10 is one of those pairings that just makes sense. That's why we put them both in our Bakuchiol Cleanser and Moisturizer!
About Our Bakuchiol Cleanser
Our Bakuchiol Cleanser melts away dirt, makeup and sunscreen with anti-aging benefits. Formulated with bakuchiol and CoQ10 to stimulate cellular turnover, which promotes a smoother texture and brighter complexion while providing wrinkle care. Gentle yet powerful, this cleanser provides all of the youth-boosting benefits of retinol with none of the irritation.
About Our Bakuchiol Moisturizer
Protect your skin barrier through the Autumn season! Our brand new moisturizer uses skin-correcting bakuchiol and CoQ10 for skin protection against free radicals and pollution, while keeping the skin hydrated and smooth. Also featuring licorice extract and kojic acid for extra brightening benefits.
We carefully hand-select products based on strict purity standards, and only recommend products we feel meet this criteria. 100% PURE™ may earn a small commission for products purchased through affiliate links.
The information in this article is for educational use, and not intended to substitute professional medical advice, diagnosis, or treatment and should not be used as such.
Sign up to our email newsletter for more blog updates and exclusive discounts.
< Older Post | Newer Post >