Achieve Long, Voluminous Lashes With these Mascaras
One thing that makes your eyes look bigger and beautiful are long voluminous lashes!
Posted on December 16, 2022
Written by: 100% PURE ®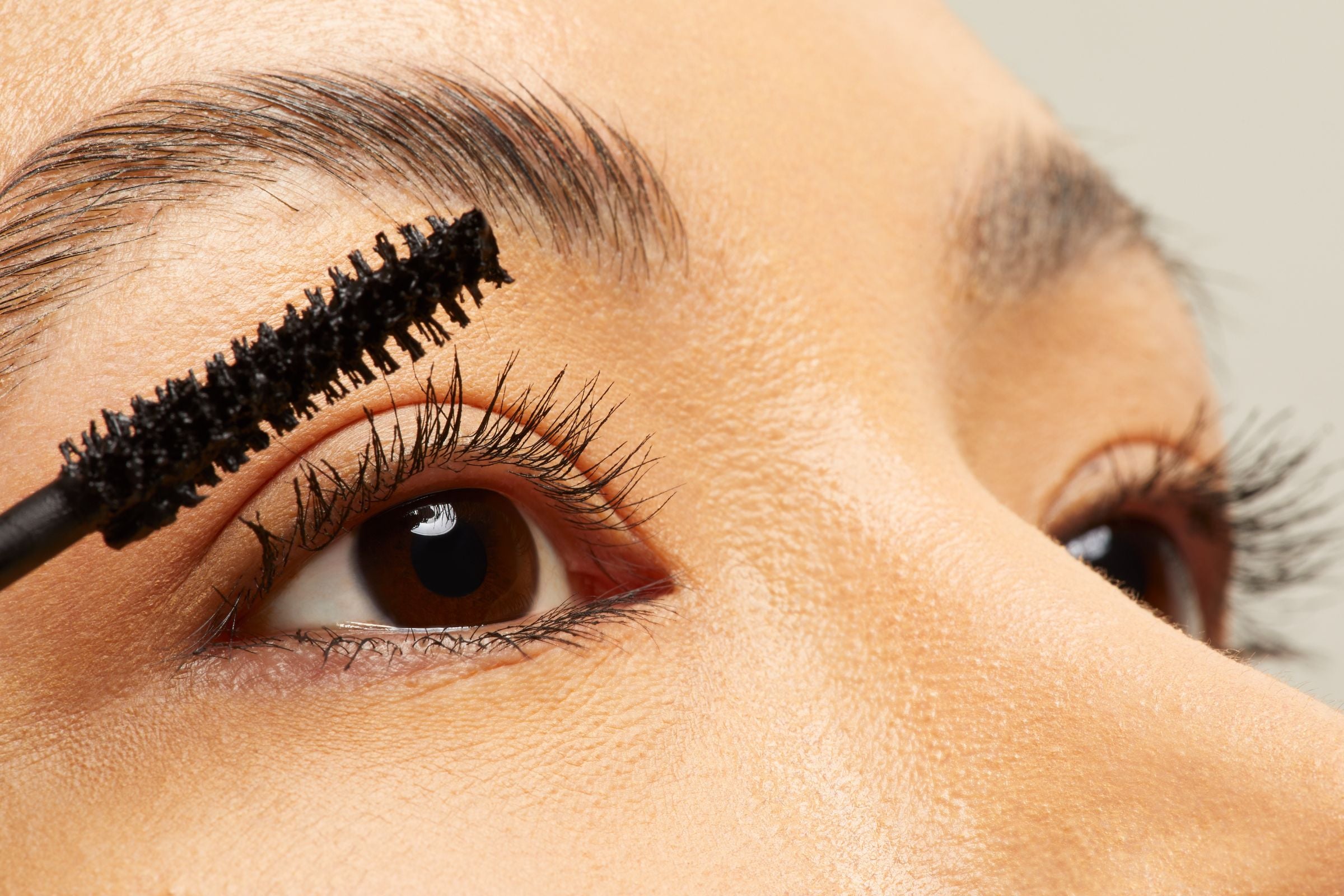 We've all heard the expression that "eyes are windows to the soul." If the saying is true, that says a lot about eyelashes!
Eyelashes can create a tremendous amount of depth to anyone's appearance. And with increasingly popular treatments like lash lifts and extensions, there's a growing demand for sky-high lashes.
But if you don't want to break the bank on extensive lash treatments, there are plenty of other ways to achieve long, voluminous lashes–both short-term and long-term. Here, we're talking about how to use lengthening mascaras for longer, fuller lashes.
Can You Make Your Lashes Naturally Longer?
Currently, the research on promoting longer lashes is limited, although there are some FDA-approved lash serums on the market.
That being said, there are some home remedies that may provide support for healthy lash growth. Here are some ways you can make your lashes naturally longer:
Keep Lashes Moisturized
When you're looking to boost lash length, the best tip is to be gentle on them. Opt for a mild makeup remover that easily rinses off. It also might be worth it to avoid waterproof formulas, as these can especially adhere to lashes, which can cause damage when you try to remove them.
Try a Lash Serum or Oil
You can find a wide range of lash serums on the market with evidence-based results. But if you find these to be a bit intimidating, consider trying a lash oil instead. Certain oils like castor oil and argan oil can help nourish your lashes with vitamins while preventing breakage, which encourages length in the long run.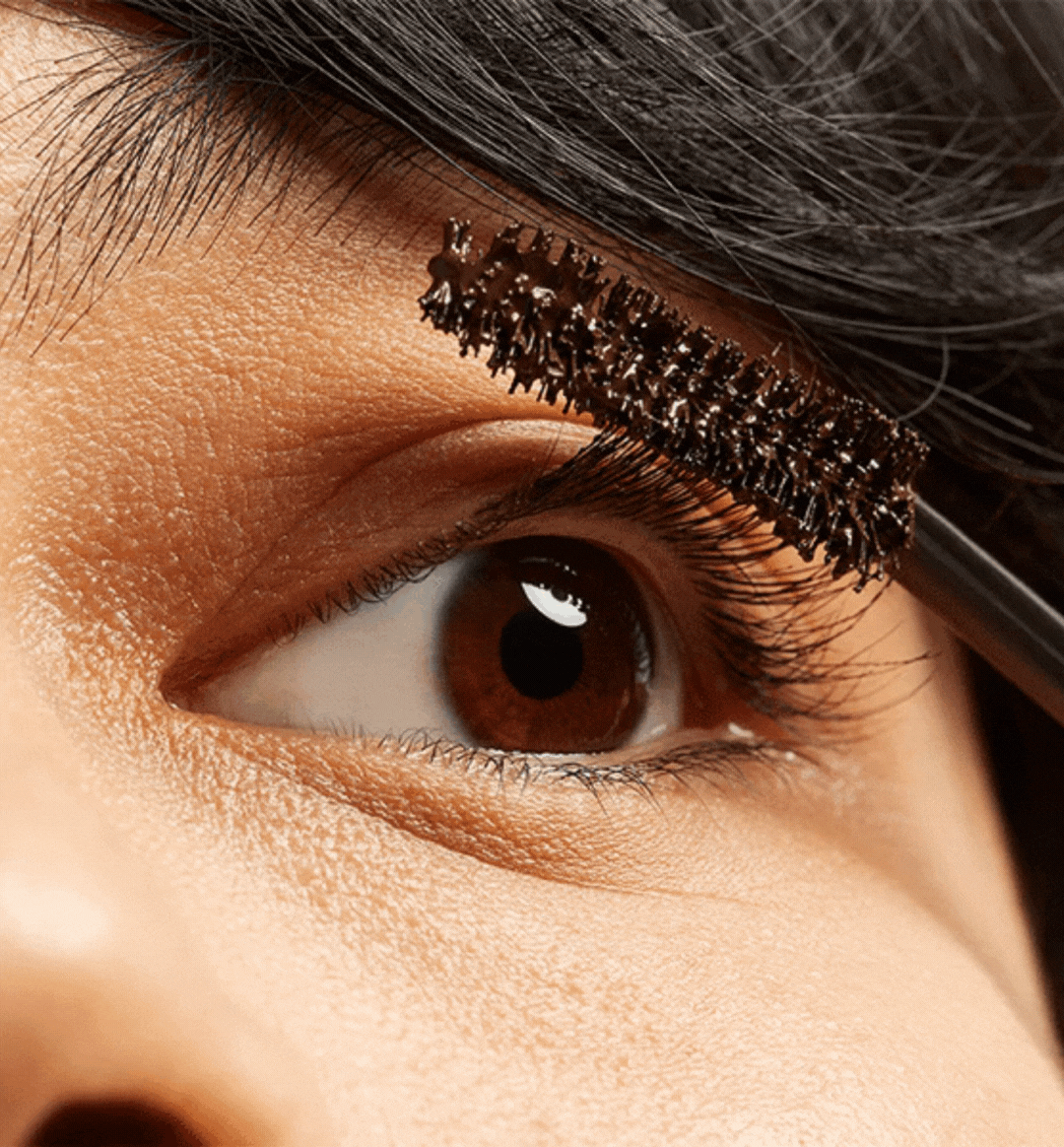 What Mascara Gives the Longest Lashes?
When looking for lengthening mascaras for more voluminous lashes, keep an eye out for the following ingredients:
Black Tea
Black tea is often used in makeup for its natural black pigments, but it also contains the benefits of caffeine, which may help encourage lash growth.
Vitamin E
Vitamin E is a powerful antioxidant that is known for conditioning the skin and lashes. Vitamin E is derived from plant-based foods, and it's available as a topical oil. With its potential benefits for cell renewal, vitamin E oil may help the skin look younger, and these benefits may extend to the eyelash follicles.
When used on a consistent basis, vitamin E oil can help your lashes appear longer, thicker, and healthier.
Oat Protein
Oat protein is known for its soothing, moisturizing properties, oat protein can help boost moisture retention in the lashes while conditioning the follicle. Oat protein is also known for soothing, strengthening, and reinforcing the lashes.
Wheat Protein
While wheat protein doesn't have a direct impact on lash growth, it can help support longer, thicker lashes by preventing breakage and fallout. Wheat protein also helps to reinforce and lengthen natural lashes by moisturizing and conditioning.
Cocoa
Highly pigmented and rich in antioxidants that volumize and hydrate, while promoting hair growth with riboflavin and protein.
Pro-vitamin B5
Panthenol, also known as Provitamin B5, is a type of water-soluble vitamin and alcohol derivative of pantothenic acid. As a B vitamin, pro-vitamin B5 has a cell-activating effect on mucous membranes, skin cells, and hair matrix cells. When applied to lashes, it penetrates deep into the hair fibers to strengthen the lashes while providing thickness. As a result, pro-vitamin B5 is often used in lash serums as well as hair products.
Seaweed Powder
According to some studies, seaweed powder may help prevent breakage while promoting length and thickness.
You can find these lash-boosting ingredients in our signature vitamin mascaras: our Fruit Pigmented® Ultra Lengthening Mascara and our Maracuja Mascara.
Our Ultra Lengthening Mascara separates and lengthens lashes without clumping, smudging, or flaking, all while coating each lash in healthy conditioners and stunning natural pigment. For those seeking a bit of a volumizing bonus from their lengthening mascara, our Maracuja formula glides onto lashes while nourishing with seaweed, caffeine, and pro-vitamin B5.
Newsletter
Subscribe
for more blog updates and exclusive discounts
Do Eyelashes Get Shorter With Mascara?
Mascara isn't necessarily harming your lashes. In fact, the damage mainly lies in the removal process. When removed properly, it's not bad to wear lengthening mascara every day. However, it's important to be gentle when you do take off your lengthening mascara, since regular rubbing and tugging can eventually lead to brittleness in the lashes.
On a more scientific level, your eyelashes possess tiny oil glands that help keep the hairs conditioned and your eyes protected. When you wear lengthening mascara every single day, it's important that you're thorough about removing buildup, since it can lead to clogging and infection.
Your best bet is to use an oil-based remover or solution. We recommend either a micellar water or oil-based makeup remover; our Matcha and Blood Orange cleansing balms, along with our Rose Micellar Cleansing Water, make excellent choices for melting away dirt and makeup without damaging lashes.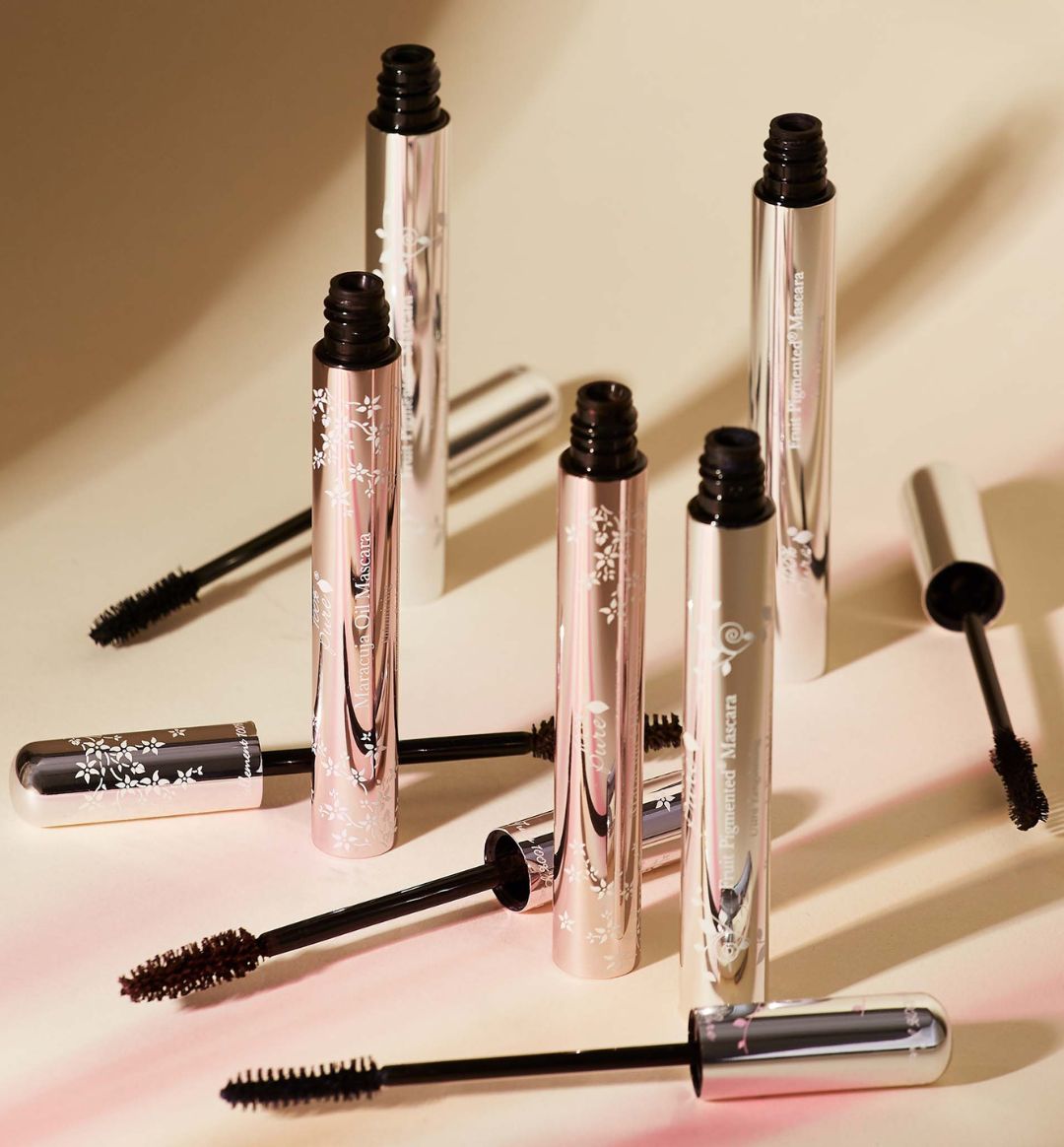 Mascara Hacks for Longer Lashes
While you're growing your natural lashes out, it's no secret that mascara is going to provide that instant length and volume. Whether you're using a vitamin-packed formula or your drugstore favorite, here are some tips for getting the most out of your mascara.
Use a Lash Primer
Lash primers are typically made with keratin, which coat the lashes to improve pigment uptake, which create a bolder, longer-lasting color. On top of that, keratin lash primers help prevent clumping, so your mascara can apply more evenly on each individual lash.
Apply Mascara Tip to Root
This is done in two steps. First, apply mascara to each eye, from root to tip. Then, add a second coat, beginning to add the mascara at the tip of the lashes, and then working your way down to the root to lengthen and draw out the lashes.
Line Your Upper Water Line With Black Eyeliner
Lining your upper water line with a black eyeliner can help define the eye, which will make the lashes appear longer by contrast.
Paint on some Twiggy-Style Strokes
Imitating the 60s icon herself, drawing on a few strokes of eyeliner with a fine brush can add a little bit of drama to any look. While this might sound like this trick will give you spider eyes, it's actually more subtle than you'd think. Basically, you're almost extending those corner lashes by accentuating them.
Curl your Lashes
When done gently and correctly, curling lashes can make a difference in the way your mascara performs throughout the day. Use our eyelash curler to create some curve in the lashes, which creates a more extended look.
Try a Natural-Looking False Lash
If you want to give your lashes that extra bit of "oomph," consider popping on a natural-looking false lash. False lashes in a natural style can open up the eyes in a way that's subtle with just a touch of glam. This look is especially beautiful for bridal makeup!
Don't Forget to Condition
If you're using a lash serum or lengthening mascara, make sure to condition the lashes on a consistent basis. Our Calendula Flower Cleansing Milk is especially gentle and nourishing on lashes.
We carefully hand-select products based on strict purity standards, and only recommend products we feel meet this criteria. 100% PURE™ may earn a small commission for products purchased through affiliate links.
The information in this article is for educational use, and not intended to substitute professional medical advice, diagnosis, or treatment and should not be used as such.
Sign up to our email newsletter for more blog updates and exclusive discounts.
< Older Post | Newer Post >