https://purity-res.cloudinary.com/image/fetch/q_auto:best,f_auto,fl_lossy,w_auto,c_limit,dpr_auto/https://cdn.shopify.com/s/files/1/0648/1955/products/9OMXEMWHRFKBgFeaqdDF_95b187fa-ce86-4017-a6a3-c1eaf638cfd4.png?v=1524678057
https://purity-res.cloudinary.com/image/fetch/q_auto:best,f_auto,fl_lossy,w_auto,c_limit,dpr_auto/https://cdn.shopify.com/s/files/1/0648/1955/products/uWEq5O6QfSStbnMCt87C.png?v=1524678057
https://purity-res.cloudinary.com/image/fetch/q_auto:best,f_auto,fl_lossy,w_auto,c_limit,dpr_auto/https://cdn.shopify.com/s/files/1/0648/1955/products/4TeTbQDTSEyh6dP0BiXB_7881aa75-d45e-4920-9e0b-4abcbdb9c215.png?v=1524678057
https://purity-res.cloudinary.com/image/fetch/q_auto:best,f_auto,fl_lossy,w_auto,c_limit,dpr_auto/https://cdn.shopify.com/s/files/1/0648/1955/products/efkc7LE1Qyisumi65hFS_9eeded99-106b-42fd-a71f-ab97e50bc131.png?v=1524678057
https://purity-res.cloudinary.com/image/fetch/q_auto:best,f_auto,fl_lossy,w_auto,c_limit,dpr_auto/https://cdn.shopify.com/s/files/1/0648/1955/products/3Pq3syRmQdqgzDtqOg1Y.png?v=1524678057
https://purity-res.cloudinary.com/image/fetch/q_auto:best,f_auto,fl_lossy,w_auto,c_limit,dpr_auto/https://cdn.shopify.com/s/files/1/0648/1955/products/DtcbevNzRRi85QdS9Lp1.png?v=1524678057
https://purity-res.cloudinary.com/image/fetch/q_auto:best,f_auto,fl_lossy,w_auto,c_limit,dpr_auto/https://cdn.shopify.com/s/files/1/0648/1955/products/BS6h2q5mQa273ZRhSjwf.png?v=1524678057
https://purity-res.cloudinary.com/image/fetch/q_auto:best,f_auto,fl_lossy,w_auto,c_limit,dpr_auto/https://cdn.shopify.com/s/files/1/0648/1955/products/23ejk8oDTTiiXLfb9ERc.png?v=1524678057
https://purity-res.cloudinary.com/image/fetch/q_auto:best,f_auto,fl_lossy,w_auto,c_limit,dpr_auto/https://cdn.shopify.com/s/files/1/0648/1955/products/DZEAzp3lRhibJjAfQV8K.png?v=1524678057
https://purity-res.cloudinary.com/image/fetch/q_auto:best,f_auto,fl_lossy,w_auto,c_limit,dpr_auto/https://cdn.shopify.com/s/files/1/0648/1955/products/eGB8eyQpeQPW03vV5Duw.png?v=1524678057
https://purity-res.cloudinary.com/image/fetch/q_auto:best,f_auto,fl_lossy,w_auto,c_limit,dpr_auto/https://cdn.shopify.com/s/files/1/0648/1955/products/9cPlRSekTrqIbsluI7Ip.png?v=1524678057
https://purity-res.cloudinary.com/image/fetch/q_auto:best,f_auto,fl_lossy,w_auto,c_limit,dpr_auto/https://cdn.shopify.com/s/files/1/0648/1955/products/L94IGltsTfqfJbyFWf12.png?v=1524678057
https://purity-res.cloudinary.com/image/fetch/q_auto:best,f_auto,fl_lossy,w_auto,c_limit,dpr_auto/https://cdn.shopify.com/s/files/1/0648/1955/products/7sjWCdkJRNKC3MnwqjJH.png?v=1524678057
https://purity-res.cloudinary.com/image/fetch/q_auto:best,f_auto,fl_lossy,w_auto,c_limit,dpr_auto/https://cdn.shopify.com/s/files/1/0648/1955/products/MvsccOiQTsf1BhAy2Kxg.png?v=1524610246
https://purity-res.cloudinary.com/image/fetch/q_auto:best,f_auto,fl_lossy,w_auto,c_limit,dpr_auto/https://cdn.shopify.com/s/files/1/0648/1955/products/IJxTQ2JGTzabeyYrtYDc.png?v=1524610246
https://purity-res.cloudinary.com/image/fetch/q_auto:best,f_auto,fl_lossy,w_auto,c_limit,dpr_auto/https://cdn.shopify.com/s/files/1/0648/1955/products/37EJOp8LQTaQ1zgYBKlZ.png?v=1524610246
https://purity-res.cloudinary.com/image/fetch/q_auto:best,f_auto,fl_lossy,w_auto,c_limit,dpr_auto/https://cdn.shopify.com/s/files/1/0648/1955/products/jgKXR2wfSZW8GzW5Psvh_4035d731-a255-448e-b0eb-b6d340381c90.png?v=1524610246
https://purity-res.cloudinary.com/image/fetch/q_auto:best,f_auto,fl_lossy,w_auto,c_limit,dpr_auto/https://cdn.shopify.com/s/files/1/0648/1955/products/kDHWre07RyhqrCguvN1P_fdaa0baa-c557-4cef-81f9-7ccb53aa458b.png?v=1524610246
https://purity-res.cloudinary.com/image/fetch/q_auto:best,f_auto,fl_lossy,w_auto,c_limit,dpr_auto/https://cdn.shopify.com/s/files/1/0648/1955/products/oooNl5acTQiUXqjy2JLd_8a65aefa-db16-4f34-9dfc-de1ce3b1cdf1.png?v=1524610246
https://purity-res.cloudinary.com/image/fetch/q_auto:best,f_auto,fl_lossy,w_auto,c_limit,dpr_auto/https://cdn.shopify.com/s/files/1/0648/1955/products/g3eI9dlKTxipILcugsg8_bc7996b6-9698-4df5-97ee-3f4e6ac48bae.png?v=1524610246
https://purity-res.cloudinary.com/image/fetch/q_auto:best,f_auto,fl_lossy,w_auto,c_limit,dpr_auto/https://cdn.shopify.com/s/files/1/0648/1955/products/8J75e7EQe6eHIPKzUq1u_b96f2272-35d0-49fc-b8c1-3e6cdf99d24f.png?v=1524610246
https://purity-res.cloudinary.com/image/fetch/q_auto:best,f_auto,fl_lossy,w_auto,c_limit,dpr_auto/https://cdn.shopify.com/s/files/1/0648/1955/products/igeCbE79QRKQ0zfGKN0c_a9f55dea-bb14-4192-939e-9d50c4150046.png?v=1524610246
https://purity-res.cloudinary.com/image/fetch/q_auto:best,f_auto,fl_lossy,w_auto,c_limit,dpr_auto/https://cdn.shopify.com/s/files/1/0648/1955/products/Wx8vGXA7RTye0cxDo5eC_f34e3609-79a9-48b0-995b-af42442bba30.png?v=1524610246
https://purity-res.cloudinary.com/image/fetch/q_auto:best,f_auto,fl_lossy,w_auto,c_limit,dpr_auto/https://cdn.shopify.com/s/files/1/0648/1955/products/6d0M8nyaQceJ0sIawStz_df371ed1-72ef-4074-b3f5-410da9694c2e.png?v=1524610246
https://purity-res.cloudinary.com/image/fetch/q_auto:best,f_auto,fl_lossy,w_auto,c_limit,dpr_auto/https://cdn.shopify.com/s/files/1/0648/1955/products/EuCnnRW5Ql2O7odPRFG1_635b006e-97da-4c67-81fd-cd6fdcb17f9f.png?v=1524610246
https://purity-res.cloudinary.com/image/fetch/q_auto:best,f_auto,fl_lossy,w_auto,c_limit,dpr_auto/https://cdn.shopify.com/s/files/1/0648/1955/products/ohXMxQ35R5yAw8Y6oyBN.png?v=1524610246
https://purity-res.cloudinary.com/image/fetch/q_auto:best,f_auto,fl_lossy,w_auto,c_limit,dpr_auto/https://cdn.shopify.com/s/files/1/0648/1955/products/mMoBCHeSROlJ452MOrJQ.png?v=1524610246
https://purity-res.cloudinary.com/image/fetch/q_auto:best,f_auto,fl_lossy,w_auto,c_limit,dpr_auto/https://cdn.shopify.com/s/files/1/0648/1955/products/8PRNiSDCWCtkMn1WD0wv.png?v=1524610246
https://purity-res.cloudinary.com/image/fetch/q_auto:best,f_auto,fl_lossy,w_auto,c_limit,dpr_auto/https://cdn.shopify.com/s/files/1/0648/1955/products/0lDRLOMQpKOtD2lGLFnQ.png?v=1524610246
https://purity-res.cloudinary.com/image/fetch/q_auto:best,f_auto,fl_lossy,w_auto,c_limit,dpr_auto/https://cdn.shopify.com/s/files/1/0648/1955/products/U8javqO2SYCRBF8u2lwj.png?v=1524610246
https://purity-res.cloudinary.com/image/fetch/q_auto:best,f_auto,fl_lossy,w_auto,c_limit,dpr_auto/https://cdn.shopify.com/s/files/1/0648/1955/products/m9zvmHxQ5ivhMDxCkhk2.png?v=1524610246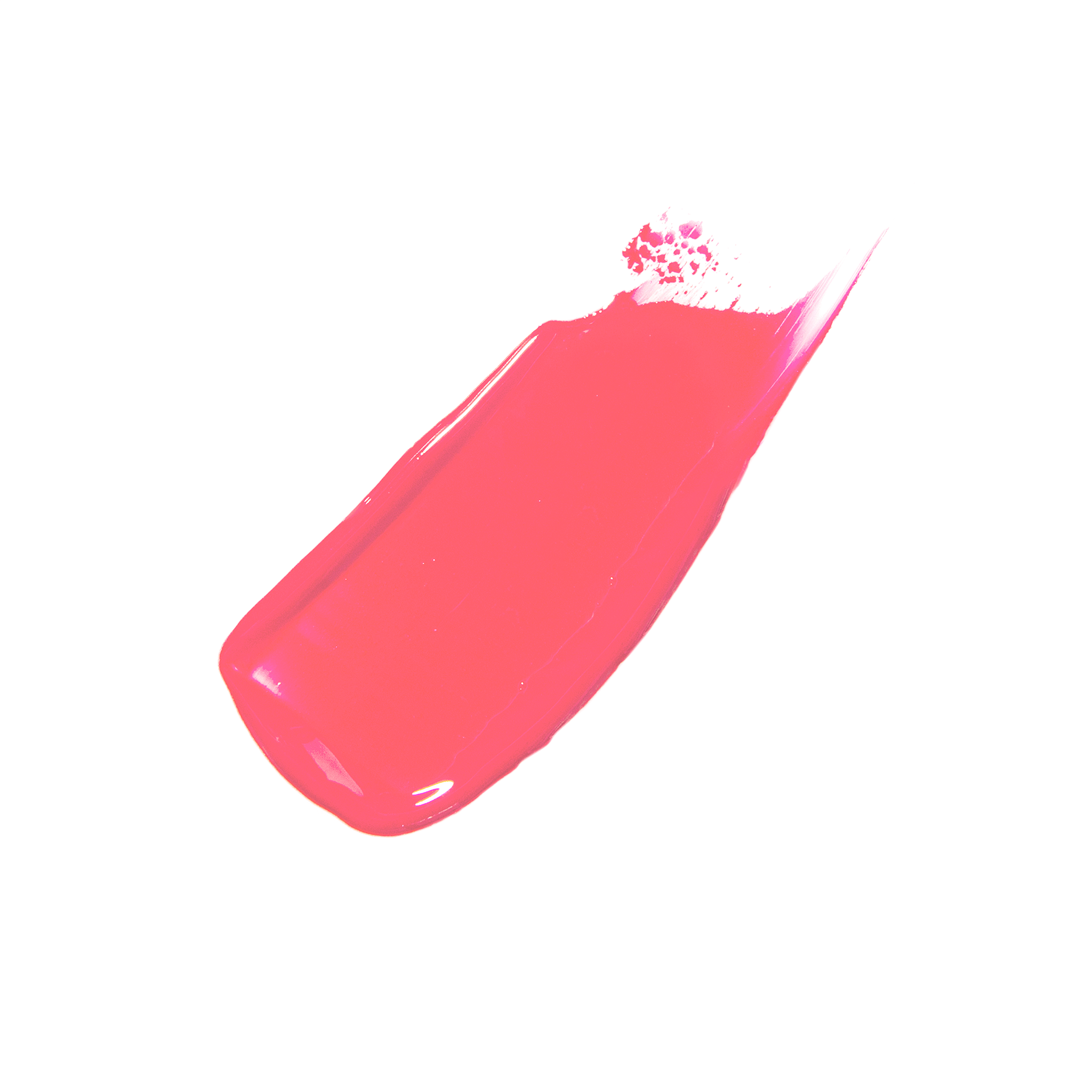 Lip Caramel
Fruit Pigmented®

Natural

Vegan

Cruelty Free

Gluten Free
Luscious, silky smooth liquid lipsticks with intense color from fruit and achiote seeds, in a base of lip softening pomegranate oil and cocoa butter.
For All Skin Types
Full Coverage
Gloss Finish

Our Lip Caramel collection flaunts luscious, silky smooth coverage and intense saturation of color to give you bold, gorgeous lips. These natural liquid lipsticks are colored from fruit and achiote seeds, on a base of lip-softening pomegranate oil and cocoa butter.

Coverage

Finish

Shade Chart

Melon Drop

A bright, coral pink.

Scotch Kiss

A bright red-orange.

Sorbetto

A vibrant, medium pink-purple.

Rum Nougat

A nude, dusty rose with peach undertones.

Butterchew

A pinky brown nude.

Ganache

A medium, rosy nude.

Cherry Cordial

A bright, berry red.

Red Velvet

A deep, classic red.

Truffle

A deep, mauvey brown.

Plum Wine

A deep, purple wine.

Directions

Apply to clean lips. Reapply to intensify color as needed.

Every ingredient we use is beneficial, here are a few:

Sea Buckthorn

Sea Buckthorn enriches with essential nutrients and moisture.

Cocoa

Cocoa repairs and softens skin with antioxidants.

Turmeric Extract

Turmeric Extract fights inflammation and brightens skin.

Blackberry

Blackberry lessens wrinkles and protects from sun damage.

Achiote Seeds

Achiote Seeds nourish and provide stunning natural color.

Complete list of ingredients:

Bixa Orelana (Achiote) Seed, Punica Granatum (Pomegranate) Seed Oil, Theobroma Cacao (Cocoa) Butter, Pigments / Extracts Of Red Prunus Cerasas (Cherry), Rubus Idaeus Fruit (Raspberry), Vitis Vinifera Fruit, (Cabernet Grapes), Punica Granatum (Pomegranate), Vaccinium Angustifolium (Blueberry), Rubus Fruticosus Fruit (Blackberry), Theobroma Cacao (Cocoa) Skin, Prunus Persica Fruit (Peach), Nigrum (Blackcurrant), Vaccinium Myrtillus (Bilberry), Apricot, Turmeric And Theobroma Cacao (Cocoa), Hippophae Rhamnoides (Sea Buckthorn) Oil, Butyrospermum Parkii (Shea Butter), Tocopherol (Vitamin E), Vegetable Glycerin, Euphorbia Cerifera (Candelilla) Wax, Rosmarinus Officinalis (Rosemary), Origanum Vulgare (Oregano), Thymus Vulgaris Flower/leaf (Thyme), Natural Flavors, Oryza Sativa (Rice) Starch
By using hashtag #100percentpure or #nodirtybeauty, I hereby grant to 100% PURE (Purity Cosmetics), it subsidiaries, agents and affiliates, the unlimited worldwide, perpetual, unending right to use, reproduce, distribute, and convey my image/photograph in any format or medium now known or subsequently developed, to modify and edit my image/photograph, to combine my image/photograph with other images, video, audio, text and other media, to create derivative works incorporating, including or based on my image/photograph. This grant shall be construed broadly.
---
Lip Caramel
has a rating of
4.2
stars based on
463
reviews.
Customer Reviews
color
lip caramel
colors
smell
products
Color
amount
gloss
lip caramels
shade
Truffle, Rum Nougat, and Red Velvet
Love these as toppers over a lipstick or a lip glaze. Work well as a stain if you use a small amount and blend out with a q-tip, They do bleed slightly if you use to much so use a light hand, other than that they are creamy and smell amazing. If you don't like fragrance I would recommend trying their lip glazes instead. These are a staple in my routine, work for both neutral or glam makeup.
Great colors
I was a little skeptical about fruit pigments being able to show enough color but these are great. I have bought a couple different colors now and enjoyed the vibrancy. They smell great too. I find it lasts for awhile but generally need to reapply after eating. Will keep buying these since I love that I'm not putting any bad chemicals on my lips and it's cruelty free!
Dessert
Smells like dessert but doesn't takes like anything, And technically you can eat it because its all natural plants! If your going to wear anything on your lips this is where to buy it.
Love the butterchew color
Great lip caramel. I need gluten free make up and this is a great lip product! Moisturizes and doesn't feel sticky. Love the butterchew color. Perfect neutral for my light skin tone.
Pigmented, shine, stays good. Color did not match
I got rum nougat, hoping it would look so naturally rosy on my lips. It is orangy brown on me just like foxglove (fairy light complexion with natural to slightly yellow undertone, dark briwn hair, green eyes), does not suit me at all. It is creamy and goes nice and smooth, very very pigmented and shiny. Even after the shine goes off when eating (and it takes time to go off) the lips stay with the hint of color. All in all in is nice. I have now ordered it in Ganashe shade, hope it will suit me better. Fingers crossed.
Complete the Package
Continue Shopping →