https://purity-res.cloudinary.com/q_auto:best,f_auto,fl_lossy,w_auto,c_limit,dpr_auto/v16/products/1CL-PARENT/1CL-PARENT_Lip_Caramel_Swatch_on_Skin
https://purity-res.cloudinary.com/q_auto:best,f_auto,fl_lossy,w_auto,c_limit,dpr_auto/l_Badges:badges,w_0.3,y_-0.3,x_0.34,fl_relative,pg_name:2019-elite-beauty/v16/products/1CLCPW/1CLCPW_Lip_Caramel:_Plum_Wine_Primary
https://purity-res.cloudinary.com/q_auto:best,f_auto,fl_lossy,w_auto,c_limit,dpr_auto/v16/products/1CLCPW/1CLCPW_Lip_Caramel:_Plum_Wine_Secondary
https://purity-res.cloudinary.com/q_auto:best,f_auto,fl_lossy,w_auto,c_limit,dpr_auto/v16/products/1CLCPW/1CLCPW_Lip_Caramel:_Plum_Wine_Swatch
https://purity-res.cloudinary.com/q_auto:best,f_auto,fl_lossy,w_auto,c_limit,dpr_auto/l_Badges:badges,w_0.3,y_-0.3,x_0.34,fl_relative,pg_name:2019-elite-beauty/v16/products/1CLCT/1CLCT_Lip_Caramel:_Truffle_Primary
https://purity-res.cloudinary.com/q_auto:best,f_auto,fl_lossy,w_auto,c_limit,dpr_auto/v16/products/1CLCT/1CLCT_Lip_Caramel:_Truffle_Secondary
https://purity-res.cloudinary.com/q_auto:best,f_auto,fl_lossy,w_auto,c_limit,dpr_auto/v16/products/1CLCT/1CLCT_Lip_Caramel:_Truffle_Swatch
https://purity-res.cloudinary.com/q_auto:best,f_auto,fl_lossy,w_auto,c_limit,dpr_auto/l_Badges:badges,w_0.3,y_-0.3,x_0.34,fl_relative,pg_name:2019-elite-beauty/v16/products/1CLCRV/1CLCRV_Lip_Caramel:_Red_Velvet_Primary
https://purity-res.cloudinary.com/q_auto:best,f_auto,fl_lossy,w_auto,c_limit,dpr_auto/v16/products/1CLCRV/1CLCRV_Lip_Caramel:_Red_Velvet_Secondary
https://purity-res.cloudinary.com/q_auto:best,f_auto,fl_lossy,w_auto,c_limit,dpr_auto/v16/products/1CLCRV/1CLCRV_Lip_Caramel:_Red_Velvet_Swatch
https://purity-res.cloudinary.com/q_auto:best,f_auto,fl_lossy,w_auto,c_limit,dpr_auto/l_Badges:badges,w_0.3,y_-0.3,x_0.34,fl_relative,pg_name:2019-elite-beauty/v16/products/1CLCCC/1CLCCC_Lip_Caramel:_Cherry_Cordial_Primary
https://purity-res.cloudinary.com/q_auto:best,f_auto,fl_lossy,w_auto,c_limit,dpr_auto/v16/products/1CLCCC/1CLCCC_Lip_Caramel:_Cherry_Cordial_Secondary
https://purity-res.cloudinary.com/q_auto:best,f_auto,fl_lossy,w_auto,c_limit,dpr_auto/v16/products/1CLCCC/1CLCCC_Lip_Caramel:_Cherry_Cordial_Swatch
https://purity-res.cloudinary.com/q_auto:best,f_auto,fl_lossy,w_auto,c_limit,dpr_auto/l_Badges:badges,w_0.3,y_-0.3,x_0.34,fl_relative,pg_name:2019-elite-beauty/v16/products/1CLCG/1CLCG_Lip_Caramel:_Ganache_Primary
https://purity-res.cloudinary.com/q_auto:best,f_auto,fl_lossy,w_auto,c_limit,dpr_auto/v16/products/1CLCG/1CLCG_Lip_Caramel:_Ganache_Secondary
https://purity-res.cloudinary.com/q_auto:best,f_auto,fl_lossy,w_auto,c_limit,dpr_auto/v16/products/1CLCG/1CLCG_Lip_Caramel:_Ganache_Swatch
https://purity-res.cloudinary.com/q_auto:best,f_auto,fl_lossy,w_auto,c_limit,dpr_auto/l_Badges:badges,w_0.3,y_-0.3,x_0.34,fl_relative,pg_name:2019-elite-beauty/v16/products/1CLCB/1CLCB_Lip_Caramel:_Butterchew_Primary
https://purity-res.cloudinary.com/q_auto:best,f_auto,fl_lossy,w_auto,c_limit,dpr_auto/v16/products/1CLCB/1CLCB_Lip_Caramel:_Butterchew_Secondary
https://purity-res.cloudinary.com/q_auto:best,f_auto,fl_lossy,w_auto,c_limit,dpr_auto/v16/products/1CLCB/1CLCB_Lip_Caramel:_Butterchew_Swatch
https://purity-res.cloudinary.com/q_auto:best,f_auto,fl_lossy,w_auto,c_limit,dpr_auto/l_Badges:badges,w_0.3,y_-0.3,x_0.34,fl_relative,pg_name:2019-elite-beauty/v16/products/1CLCRN/1CLCRN_Lip_Caramel:_Rum_Nougat_Primary
https://purity-res.cloudinary.com/q_auto:best,f_auto,fl_lossy,w_auto,c_limit,dpr_auto/v16/products/1CLCRN/1CLCRN_Lip_Caramel:_Rum_Nougat_Secondary
https://purity-res.cloudinary.com/q_auto:best,f_auto,fl_lossy,w_auto,c_limit,dpr_auto/v16/products/1CLCRN/1CLCRN_Lip_Caramel:_Rum_Nougat_Swatch
https://purity-res.cloudinary.com/q_auto:best,f_auto,fl_lossy,w_auto,c_limit,dpr_auto/l_Badges:badges,w_0.3,y_-0.3,x_0.34,fl_relative,pg_name:2019-elite-beauty/v16/products/1CLCSO/1CLCSO_Lip_Caramel:_Sorbetto_Primary
https://purity-res.cloudinary.com/q_auto:best,f_auto,fl_lossy,w_auto,c_limit,dpr_auto/v16/products/1CLCSO/1CLCSO_Lip_Caramel:_Sorbetto_Secondary
https://purity-res.cloudinary.com/q_auto:best,f_auto,fl_lossy,w_auto,c_limit,dpr_auto/v16/products/1CLCSO/1CLCSO_Lip_Caramel:_Sorbetto_Swatch
https://purity-res.cloudinary.com/q_auto:best,f_auto,fl_lossy,w_auto,c_limit,dpr_auto/l_Badges:badges,w_0.3,y_-0.3,x_0.34,fl_relative,pg_name:2019-elite-beauty/v16/products/1CLCSK/1CLCSK_Lip_Caramel:_Scotch_Kiss_Primary
https://purity-res.cloudinary.com/q_auto:best,f_auto,fl_lossy,w_auto,c_limit,dpr_auto/v16/products/1CLCSK/1CLCSK_Lip_Caramel:_Scotch_Kiss_Secondary
https://purity-res.cloudinary.com/q_auto:best,f_auto,fl_lossy,w_auto,c_limit,dpr_auto/v16/products/1CLCSK/1CLCSK_Lip_Caramel:_Scotch_Kiss_Swatch
https://purity-res.cloudinary.com/q_auto:best,f_auto,fl_lossy,w_auto,c_limit,dpr_auto/l_Badges:badges,w_0.3,y_-0.3,x_0.34,fl_relative,pg_name:2019-elite-beauty/v16/products/1CLCMD/1CLCMD_Lip_Caramel:_Melon_Drop_Primary
https://purity-res.cloudinary.com/q_auto:best,f_auto,fl_lossy,w_auto,c_limit,dpr_auto/v16/products/1CLCMD/1CLCMD_Lip_Caramel:_Melon_Drop_Secondary
https://purity-res.cloudinary.com/q_auto:best,f_auto,fl_lossy,w_auto,c_limit,dpr_auto/v16/products/1CLCMD/1CLCMD_Lip_Caramel:_Melon_Drop_Swatch
Lip Caramel
Fruit Pigmented®

Natural

Vegan

Cruelty Free

Gluten Free
For All Skin Types
Full Coverage
Gloss Finish

Our Lip Caramel collection flaunts luscious, silky smooth coverage and intense saturation of color to give you bold, gorgeous lips. These natural liquid lipsticks are colored from fruit and achiote seeds, in a base of lip-softening pomegranate oil and rich cocoa butter.

Coverage

Finish

Shade Chart

Plum Wine

A deep, purple wine.

Truffle

A deep, mauvey brown.

Red Velvet

A deep, classic red.

Cherry Cordial

A bright, berry red.

Ganache

A medium, rosy nude.

Butterchew

A pinky brown nude.

Rum Nougat

A nude, dusty rose with peach undertones.

Sorbetto

A vibrant, medium pink-purple.

Scotch Kiss

A bright red-orange.

Melon Drop

A bright, coral pink.

Directions

Apply to clean lips. Reapply to intensify color as needed. Can be applied over other lipsticks or stains for bold, intense color creation.

Every ingredient we use is beneficial, here are a few:

Sea Buckthorn

Sea Buckthorn enriches with essential nutrients and moisture.

Cocoa

Cocoa repairs and softens skin with antioxidants.

Turmeric Extract

Turmeric Extract fights inflammation and brightens skin.

Blackberry

Blackberry lessens wrinkles and protects from sun damage.

Achiote Seeds

Achiote Seeds nourish and provide stunning natural color.

Complete list of ingredients:

Bixa Orelana (Achiote) Seed, Punica Granatum (Pomegranate) Seed Oil, Theobroma Cacao (Cocoa) Butter, Pigments / Extracts Of Red Prunus Cerasas (Cherry), Rubus Idaeus Fruit (Raspberry), Vitis Vinifera Fruit, (Cabernet Grapes), Punica Granatum (Pomegranate), Vaccinium Angustifolium (Blueberry), Rubus Fruticosus Fruit (Blackberry), Theobroma Cacao (Cocoa) Skin, Prunus Persica Fruit (Peach), Nigrum (Blackcurrant), Vaccinium Myrtillus (Bilberry), Apricot, Turmeric And Theobroma Cacao (Cocoa), Hippophae Rhamnoides (Sea Buckthorn) Oil, Butyrospermum Parkii (Shea Butter), Tocopherol (Vitamin E), Vegetable Glycerin, Euphorbia Cerifera (Candelilla) Wax, Rosmarinus Officinalis (Rosemary), Origanum Vulgare (Oregano), Thymus Vulgaris Flower/leaf (Thyme), Natural Flavors, Oryza Sativa (Rice) Starch
By using hashtag #100percentpure or #nodirtybeauty, I hereby grant to 100% PURE (Purity Cosmetics), it subsidiaries, agents and affiliates, the unlimited worldwide, perpetual, unending right to use, reproduce, distribute, and convey my image/photograph in any format or medium now known or subsequently developed, to modify and edit my image/photograph, to combine my image/photograph with other images, video, audio, text and other media, to create derivative works incorporating, including or based on my image/photograph. This grant shall be construed broadly.
---
Customer Reviews
Write a Review
Ask a Question
Filter Reviews:
color
products
colors
lip caramel
smell
shade
lip gloss
stain
lip caramels
01/21/2020
Mary G.
United States
I love this lip color!
The Lip Caramel goes on smoothly, with rich color. If you like, you can blot to tone down the color - it's gorgeous either way so you get two awesome looks in one. I bought the Plum Wine and I love it.
01/21/2020
Janice G.
United States
Kiss me pretty!
I'd like to exchange for another color...again. LOL They just look different on me than I think they will. Is it OK to exchange it?
E
01/17/2020
Edith
United States
Great color payoff, but it bleeds
I really love these lip caramels, but you have to be very careful and have a light hand when applying. The color will bleed if you apply too much, which is very easy to do. I recommend scraping as much product as you can off of the applicator back into the tube then lightly apply the gloss and build color. It dries well and lasts all day, with a couple touch ups if you eat more oily meals throughout the day. The color payoff is amazing, also!
01/16/2020
Anastasia K.
United States
Great Color
Loved the color on both of the lip caramels I bought, and my partner does too. The only draw back was that I wasn't allowed to use the 50% discount they were running on lip caramels at the same time as cashing in my perk points. I wish they would change their system so I could've taken advantage of both on my purchase, since I bought a couple things. Product was great though!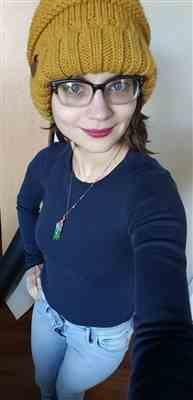 01/13/2020
Carie B.
Switzerland
very nice
i was surprised how long it last, because usually lip gloss texture doesn't last long but this one is really great. the color are great.
USE IT WITH
Continue Shopping →