https://purity-res.cloudinary.com/image/fetch/q_auto:best,f_auto,fl_lossy,w_auto,c_limit,dpr_auto/https://cdn.shopify.com/s/files/1/0648/1955/products/82uJ13FkRepEdwgz1kvw.png?v=1524677777
https://purity-res.cloudinary.com/image/fetch/q_auto:best,f_auto,fl_lossy,w_auto,c_limit,dpr_auto/https://cdn.shopify.com/s/files/1/0648/1955/products/yISvTmSQKSvlg2y4NEu6.png?v=1524677777
https://purity-res.cloudinary.com/image/fetch/q_auto:best,f_auto,fl_lossy,w_auto,c_limit,dpr_auto/https://cdn.shopify.com/s/files/1/0648/1955/products/MN0W7pErTeGIE3goomHs.png?v=1524677777
https://purity-res.cloudinary.com/image/fetch/q_auto:best,f_auto,fl_lossy,w_auto,c_limit,dpr_auto/https://cdn.shopify.com/s/files/1/0648/1955/products/8nvamOFDRlqmMwcQQgPh.png?v=1524677777
https://purity-res.cloudinary.com/image/fetch/q_auto:best,f_auto,fl_lossy,w_auto,c_limit,dpr_auto/https://cdn.shopify.com/s/files/1/0648/1955/products/cv3DMeErT3mRgCRc33KA.png?v=1524677777
https://purity-res.cloudinary.com/image/fetch/q_auto:best,f_auto,fl_lossy,w_auto,c_limit,dpr_auto/https://cdn.shopify.com/s/files/1/0648/1955/products/AyRZt2KYT8utSZJ1HUuG.png?v=1524677777
https://purity-res.cloudinary.com/image/fetch/q_auto:best,f_auto,fl_lossy,w_auto,c_limit,dpr_auto/https://cdn.shopify.com/s/files/1/0648/1955/products/haz7iB22RsyQKr9XaCFN.png?v=1524677777
https://purity-res.cloudinary.com/image/fetch/q_auto:best,f_auto,fl_lossy,w_auto,c_limit,dpr_auto/https://cdn.shopify.com/s/files/1/0648/1955/products/qIGXPvQfS4Wa61WxeIdl.png?v=1524677777
https://purity-res.cloudinary.com/image/fetch/q_auto:best,f_auto,fl_lossy,w_auto,c_limit,dpr_auto/https://cdn.shopify.com/s/files/1/0648/1955/products/BKWckuQUTlChFuEXfLTS.png?v=1524677777
https://purity-res.cloudinary.com/image/fetch/q_auto:best,f_auto,fl_lossy,w_auto,c_limit,dpr_auto/https://cdn.shopify.com/s/files/1/0648/1955/products/rWMnSLb1SAywF1XCgPFr.png?v=1524677777
https://purity-res.cloudinary.com/image/fetch/q_auto:best,f_auto,fl_lossy,w_auto,c_limit,dpr_auto/https://cdn.shopify.com/s/files/1/0648/1955/products/SgBk0N9SXyooa3OyJb5R_94b56c9a-0d27-48da-b698-f4bd2e37ae92.png?v=1524677777
https://purity-res.cloudinary.com/image/fetch/q_auto:best,f_auto,fl_lossy,w_auto,c_limit,dpr_auto/https://cdn.shopify.com/s/files/1/0648/1955/products/HPEpihVvQiiMnHeTZQay_0e702e51-f46a-4a6c-b420-d751cdd64936.png?v=1524677777
https://purity-res.cloudinary.com/image/fetch/q_auto:best,f_auto,fl_lossy,w_auto,c_limit,dpr_auto/https://cdn.shopify.com/s/files/1/0648/1955/products/lTWN31JjRo6k4SDXqsTN_97686f1b-beed-4f21-8cde-5e9fe9ce46d1.png?v=1524677777
https://purity-res.cloudinary.com/image/fetch/q_auto:best,f_auto,fl_lossy,w_auto,c_limit,dpr_auto/https://cdn.shopify.com/s/files/1/0648/1955/products/WhhqtOuIQRKinEWKi0Mv.png?v=1539123308
https://purity-res.cloudinary.com/image/fetch/q_auto:best,f_auto,fl_lossy,w_auto,c_limit,dpr_auto/https://cdn.shopify.com/s/files/1/0648/1955/products/dr2zpSFQyCtIlUFIkchl.png?v=1539123308
https://purity-res.cloudinary.com/image/fetch/q_auto:best,f_auto,fl_lossy,w_auto,c_limit,dpr_auto/https://cdn.shopify.com/s/files/1/0648/1955/products/LHKB5MDXRJiXHc6xJFuw.png?v=1539123308
https://purity-res.cloudinary.com/image/fetch/q_auto:best,f_auto,fl_lossy,w_auto,c_limit,dpr_auto/https://cdn.shopify.com/s/files/1/0648/1955/products/KBEKIvF0RVSUZmYzlzEB.png?v=1539123308
https://purity-res.cloudinary.com/image/fetch/q_auto:best,f_auto,fl_lossy,w_auto,c_limit,dpr_auto/https://cdn.shopify.com/s/files/1/0648/1955/products/Sp5oUBfOSAavsXyme7Bk.png?v=1539123308
https://purity-res.cloudinary.com/image/fetch/q_auto:best,f_auto,fl_lossy,w_auto,c_limit,dpr_auto/https://cdn.shopify.com/s/files/1/0648/1955/products/7BJJaP5aQf6BYP8JNO5g.png?v=1539123308
https://purity-res.cloudinary.com/image/fetch/q_auto:best,f_auto,fl_lossy,w_auto,c_limit,dpr_auto/https://cdn.shopify.com/s/files/1/0648/1955/products/HMAiHdqKRvGQl8iz5XYr_72992f6a-4bf9-4454-af7c-63d13415a650.png?v=1539123308
https://purity-res.cloudinary.com/image/fetch/q_auto:best,f_auto,fl_lossy,w_auto,c_limit,dpr_auto/https://cdn.shopify.com/s/files/1/0648/1955/products/KssdtdRfRn05aGlj5l9A.png?v=1539123308
https://purity-res.cloudinary.com/image/fetch/q_auto:best,f_auto,fl_lossy,w_auto,c_limit,dpr_auto/https://cdn.shopify.com/s/files/1/0648/1955/products/k23i6NxLQd6Epl9fuvNS_fe0e84bf-27ba-4e8d-b5bb-a5264cb759cc.png?v=1539123308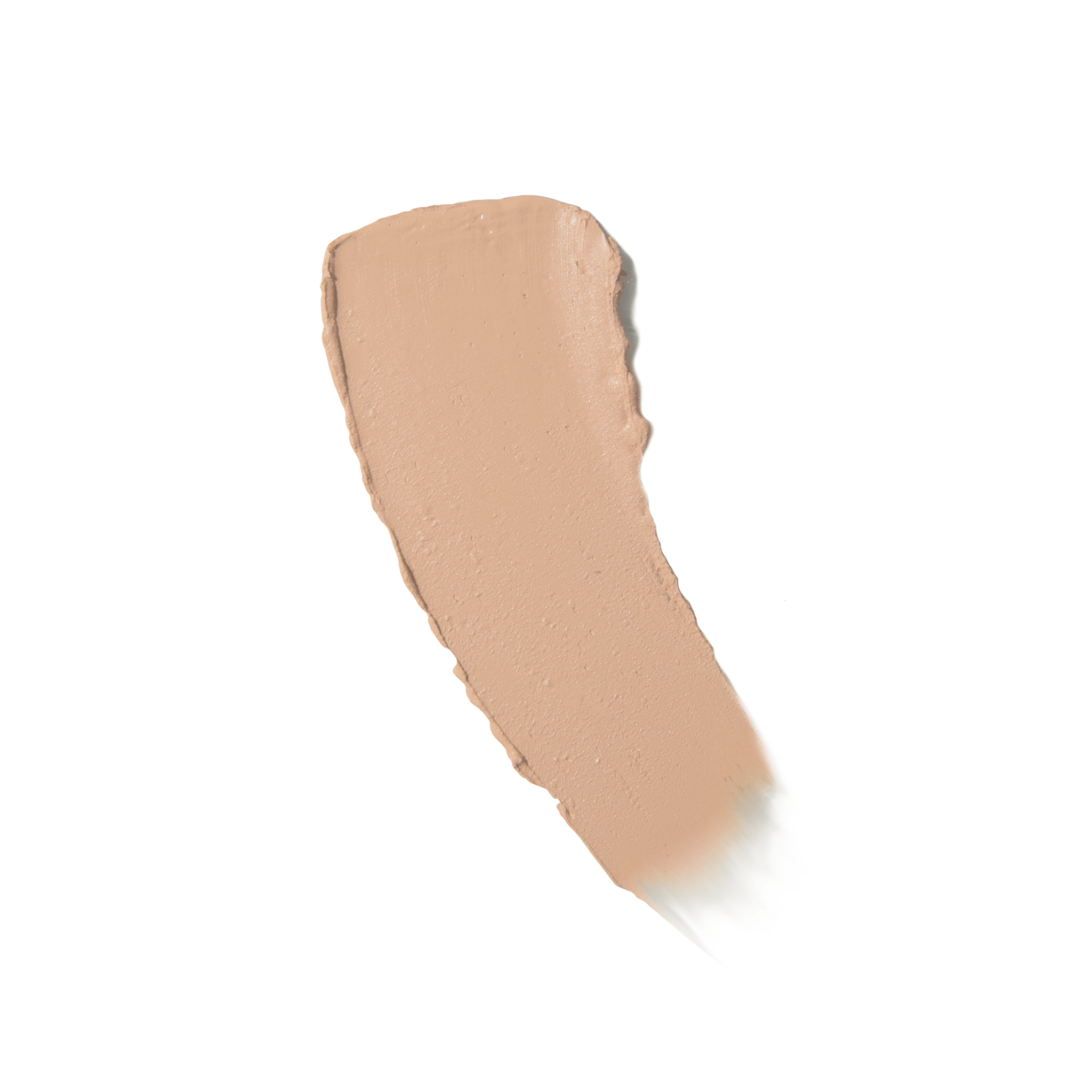 Fruit Pigmented® Cream Foundation
Fruit Pigmented®

Natural

Vegan

Cruelty Free

Gluten Free
Creamy fruit pigmented® foundation made with rich avocado butter and antioxidant rich pomegranate oil. Offers medium-full coverage and smooth satin finish.
For Normal, Dry, Combination Skin Types
Medium to Full Coverage
Satin Finish

Cream foundation glides on effortlessly and blends extremely well for medium to full coverage with a glow. Healthy and nourishing formula colored from fruit, vegetable and seed pigments for antioxidant protection.

Coverage

Finish

Shade Chart

Alpine Rose

Fair with cool undertone

Créme

Fair with warm undertone

White Peach

Light with neutral undertone

Sand

Light with warm peach undertone

Peach Bisque

Medium with warm peach undertone

Golden Peach

Medium with cool undertone

Toffee

Tan with neutral undertone

Directions

Dot on forehead, cheeks, nose, and chin. Blend outwards with your fingers, a brush, or preferably a Fruit Dyed Makeup blender. For areas that require more coverage, apply a second layer.

Every ingredient we use is beneficial, here are a few:

Chamomile

Chamomoile soothes and strengthens skin against irritants.

Calendula

Calendula calms breakouts and encourages collagen production.

Aloe

Aloe heals and recovers.

Pomegranate

Pomegranate reduces wrinkles and brightens.

Avocado Butter

Avocado Butter softens and moisturizes.

Complete list of ingredients:

Ingredients: Persea Gratissima (Avocado Butter) Oil, Punica Granatum (Pomegranate)Seed Oil, Aloe Barbadensis (Organic Aloe)* Leaf Juice, Oryza Sativa (Rice) Germ Powder, Euphorbia Cerifera (Candelilla) Wax, Pigmented Extracts of Prunus Persica (Peach) Fruit, Prunusm Armeniaca (Apricot) Fruit, Theobroma Cacao (Cocoa Bean), Carica Papaya (Papaya)Fruit, Punica Granatum (Pomegranate), Vaccinium Macrocarpon (Cranberry) Fruit, Fragaria Vesca (Strawberry) Fruit, Rubus Idaeus (Raspberry) Fruit, Prunus Serotina (Wild Cherry) Fruit and Vitis Vinifera (Cabernet Grape) Fruit, Extracts of Matricaria Chamomilla (Chamomile) Leaf, Calendula Officinalis (Calendula) Flower, Camelia Sinensis (White Tea) Leaf and Vitis Vinifera (Grape) Fruit, Eucalyptus Globulus (Eucalyptus) Leaf Powder
By using hashtag #100percentpure or #nodirtybeauty, I hereby grant to 100% PURE (Purity Cosmetics), it subsidiaries, agents and affiliates, the unlimited worldwide, perpetual, unending right to use, reproduce, distribute, and convey my image/photograph in any format or medium now known or subsequently developed, to modify and edit my image/photograph, to combine my image/photograph with other images, video, audio, text and other media, to create derivative works incorporating, including or based on my image/photograph. This grant shall be construed broadly.
---
Fruit Pigmented® Cream Foundation
has a rating of
4.3
stars based on
463
reviews.
Customer Reviews
foundation
coverage
skin
products
cream foundation
shade
face
ingredients
Love it
I feel good knowing it has better ingredients than other foundations.Great coverage
Wonderful
Was afraid to try it as have used so many foundations over the years that I've been disappointed with , usually the shade will be too pinky/ orangey etc. I was amazed at this , perfect shade(sand)& it covered my pale but also red complexion perfectly , having a yellow tone to it.I used a velour powder puff to apply it ( I set it for staying power with light dusting of arrowroot powder mixed with cocoa powder & ground ginger). Was so pleased with this,as feel so bad when I have to use foundations that are loaded with cancer causing chemicals that are tested on animals due to not being able to find a natural that doesn't look ridiculous.The only problem is that there's not a lot in the tin as have used this 3 times & bottom of tin is visible.Think there should be double the amount or that the price should be at least a third less than what it is, otherwise I love this cream foundation .
My Second Favorite Foundation
So, my favorite foundation is the 2nd Skin, but they have been out of it forever, and still are. But this one is awesome too, and I hope they never stop making it because I will not use any of the other 100 Percent Pure products that are full of TITANIUM DIOXIDE. By the way, so very disappointed that this company uses titanium dioxide in so many products, too toxic. Zinc is fine, but titanium is not right. Especially sad that it is in the BB Cream because everyone needs a natural coverage BB Cream for everyday. So my only choice when 2nd Skin is sold out is this one. I like the formula. It can go on light or be built up. My skin is very dry so I still have to use lots of moisturizer underneath, but that's my problem not the product. My perfect shade is a blend of the alpine rose and creme, so don't be afraid to combine shades to get your perfect match. Nice finish, not too matte, not too "glowy". Well done.
I loooove it!
Perfect amount of buildable coverage!
Finally found the best natural foundation!
I use to love a grocery store brand foundation, but once I found out all the chemicals that were in it, I immediately stopped using it. I have been on the search for YEARS and today my search has finally ended. The toffee color is perfect for me year round! Love love love! Please never stop making this!
Complete the Package
Continue Shopping →