https://cdn.no-toxic.com/q_auto:best,f_auto,fl_lossy,w_auto,c_limit,dpr_auto/v1563990726/products/1CCF-PARENT/1CCF-PARENT_Fruit_Pigmented®_Cream_Foundation_Swatch_on_Skin
https://cdn.no-toxic.com/q_auto:best,f_auto,fl_lossy,w_auto,c_limit,dpr_auto/v1581552634/products/1CCFAR/1CCFAR_Cream_Foundation_Alpine_Rose_Primary
https://cdn.no-toxic.com/q_auto:best,f_auto,fl_lossy,w_auto,c_limit,dpr_auto/v1581552635/products/1CCFAR/1CCFAR_Cream_Foundation_Alpine_Rose_Product
https://cdn.no-toxic.com/q_auto:best,f_auto,fl_lossy,w_auto,c_limit,dpr_auto/v1581552634/products/1CCFAR/1CCFAR_Cream_Foundation_Alpine_Rose_Sawtch
https://cdn.no-toxic.com/q_auto:best,f_auto,fl_lossy,w_auto,c_limit,dpr_auto/v1581552983/products/1CCFC/1CCFC_Cream_Foundation_Creme_Primary
https://cdn.no-toxic.com/q_auto:best,f_auto,fl_lossy,w_auto,c_limit,dpr_auto/v1581552983/products/1CCFC/1CCFC_Cream_Foundation_Creme
https://cdn.no-toxic.com/q_auto:best,f_auto,fl_lossy,w_auto,c_limit,dpr_auto/v1581552984/products/1CCFC/1CCFC_Cream_Foundation_Creme_Swatch
https://cdn.no-toxic.com/q_auto:best,f_auto,fl_lossy,w_auto,c_limit,dpr_auto/v1581555560/products/1CCFWP/1CCFWP_Cream_Foundation_White_Peach_Primary
https://cdn.no-toxic.com/q_auto:best,f_auto,fl_lossy,w_auto,c_limit,dpr_auto/v1581555559/products/1CCFWP/1CCFWP_Cream_Foundation_White_Peach_Product
https://cdn.no-toxic.com/q_auto:best,f_auto,fl_lossy,w_auto,c_limit,dpr_auto/v1581555559/products/1CCFWP/1CCFWP_Cream_Foundation_White_Peach_Swatch
https://cdn.no-toxic.com/q_auto:best,f_auto,fl_lossy,w_auto,c_limit,dpr_auto/v1581554457/products/1CCFS/1CCFS_Cream_Foundation_Sand_Primary
https://cdn.no-toxic.com/q_auto:best,f_auto,fl_lossy,w_auto,c_limit,dpr_auto/v1581554457/products/1CCFS/1CCFS_Cream_Foundation_Sand_Product
https://cdn.no-toxic.com/q_auto:best,f_auto,fl_lossy,w_auto,c_limit,dpr_auto/v1581554457/products/1CCFS/1CCFS_Cream_Foundation_Sand_Swatch
https://cdn.no-toxic.com/q_auto:best,f_auto,fl_lossy,w_auto,c_limit,dpr_auto/v1581553848/products/1CCFPB/1CCFPB_Cream_Foundation_Peach_Bisque_Primary
https://cdn.no-toxic.com/q_auto:best,f_auto,fl_lossy,w_auto,c_limit,dpr_auto/v1581553848/products/1CCFPB/1CCFPB_Cream_Foundation_Peach_Bisque_Product
https://cdn.no-toxic.com/q_auto:best,f_auto,fl_lossy,w_auto,c_limit,dpr_auto/v1581553847/products/1CCFPB/1CCFPB_Cream_Foundation_Peach_Bisque_Swatch
https://cdn.no-toxic.com/q_auto:best,f_auto,fl_lossy,w_auto,c_limit,dpr_auto/v1581553469/products/1CCFGP/1CCFGP_Cream_Foundation_Golden_Peach_Primary
https://cdn.no-toxic.com/q_auto:best,f_auto,fl_lossy,w_auto,c_limit,dpr_auto/v1581553724/products/1CCFGP/1CCFGP_Cream_Foundation_Golden_Peach_Product
https://cdn.no-toxic.com/q_auto:best,f_auto,fl_lossy,w_auto,c_limit,dpr_auto/v1581553469/products/1CCFGP/1CCFGP_Cream_Foundation_Golden_Peach_Swatch
https://cdn.no-toxic.com/q_auto:best,f_auto,fl_lossy,w_auto,c_limit,dpr_auto/v1581555080/products/1CCFT/1CCFT_Cream_Foundation_Toffee_Primary
https://cdn.no-toxic.com/q_auto:best,f_auto,fl_lossy,w_auto,c_limit,dpr_auto/v1581555080/products/1CCFT/1CCFT_Cream_Foundation_Toffee_Product
https://cdn.no-toxic.com/q_auto:best,f_auto,fl_lossy,w_auto,c_limit,dpr_auto/v1581555080/products/1CCFT/1CCFT_Cream_Foundation_Toffee_Swatch
Fruit Pigmented® Cream Foundation
Fruit Pigmented®

Natural

Vegan

Cruelty Free

Gluten Free

Made in USA
For Normal, Dry, Combination Skin Types
Medium to Full Coverage
Satin Finish

Creamy, nourishing foundation glides on effortlessly and blends seamlessly for a soft, natural looking finish. Gorgeous pigment from antioxidant-rich fruit and cocoa beans give this foundation buildable medium to full coverage, that lasts all day. Rich and creamy avocado butter pairs with rice powder to deliver a soft satin finish, while botanicals of chamomile and calendula calm and purify your skin for comfortable all-day wear.

Coverage

Finish

Shade Chart

Alpine Rose

Fair with cool undertone

Créme

Fair with warm undertone

White Peach

Light with warm undertone

Sand

Light medium with neutral undertone

Peach Bisque

Medium with olive undertone

Golden Peach

Medium tan with neutral undertone

Toffee

Tan with neutral undertone

Directions

Dot onto forehead, cheeks, nose, and chin. Blend outwards using clean and slightly damp Non-Latex Makeup Blender, for a seamless satin finish. For areas that require full coverage, apply a second layer.

Every ingredient we use is beneficial, here are a few:

Chamomile

Chamomoile soothes and strengthens skin against irritants.

Calendula

Calendula calms breakouts and encourages collagen production.

Aloe

Aloe heals and recovers.

Pomegranate

Pomegranate reduces wrinkles and brightens.

Avocado Butter

Avocado Butter softens and moisturizes.

Complete list of ingredients:

Ingredients: Persea Gratissima (Avocado Butter) Oil, Punica Granatum (Pomegranate) Seed Oil, Aloe Barbadensis (Organic Aloe)* Leaf Juice, Oryza Sativa (Rice) Germ Powder, Euphorbia Cerifera (Candelilla) Wax, Pigmented Extracts of Prunus Persica (Peach) Fruit, Prunus Armeniaca (Apricot) Fruit, Theobroma Cacao (Cocoa Bean), Carica Papaya (Papaya)Fruit, Punica Granatum (Pomegranate), Vaccinium Macrocarpon (Cranberry) Fruit, Fragaria Vesca (Strawberry) Fruit, Rubus Idaeus (Raspberry) Fruit, Prunus Serotina (Wild Cherry) Fruit and Vitis Vinifera (Cabernet Grape) Fruit, Extracts of Matricaria Chamomilla (Chamomile) Leaf, Calendula Officinalis (Calendula) Flower, Camellia Sinensis (Organic White Tea) Leaf*, Vitis Vinifera (Grape) Fruit, Eucalyptus Globulus (Eucalyptus) Leaf Powder. *Certified Organic
By using hashtag #100percentpure or #nodirtybeauty, I hereby grant to 100% PURE (Purity Cosmetics), it subsidiaries, agents and affiliates, the unlimited worldwide, perpetual, unending right to use, reproduce, distribute, and convey my image/photograph in any format or medium now known or subsequently developed, to modify and edit my image/photograph, to combine my image/photograph with other images, video, audio, text and other media, to create derivative works incorporating, including or based on my image/photograph. This grant shall be construed broadly.
---
Customer Reviews
Write a Review
Ask a Question
Filter Reviews:
color
products
skin
coverage
face
foundation
ingredients
skin tone
amount
cream foundation
05/29/2020
Angela P.
United States
Cream foundation
I loved it. Buildable coverage that leaves a natural glowy finish, and at the same time beneficial for my skin.
05/14/2020
Ashley B.
United States
Contour
I bought this to use as a cream contour and I have really been enjoying it!
05/04/2020
ona
United States
BEST WAY TO APPLY.
I've been experimenting with how to apply this property because if just apply it straight to my skin, it looks terrible. EXFOLIATE, APPLY OIL TO FACE, USE FINGERS TO APPLY FOUNDATION DABBING UNTIL IT BLENDS. It is not full coverage but works if used with the fruit pigmented luminizer, it creates a healthy glow. Oil application to the face and exfoliated skin is essential because this foundation brings out skin dryness and bumps. Only if I use it with the luminizer, do I like the results. Not sure if the effects would be the same with a darker shade. I wish this formula offered more coverage and was thicker/creamier because when paired with oil, I really like the glow. It just doesn't cover up perfectly.
04/30/2020
Ona
United States
MUST COAT BRUSH IN OIL BEFORE APPLYING!
Recommended: This foundation seems to require exfoliated skin. Without oil, this foundation applies very matte and is not forgiving on skin bumps. I decided to coat my brush with Argan oil, then Coconut oil, (put oil on my hand then swipe the brush)..... rub brush on foundation. This method works considerably better. It makes the foundation more creamy and fills in the space so that bumps before a bit diminished, final effect = more glossy. It takes a few minutes to dry, during which is delicate and can smug. Once it dries down, it does become more matte than I would like, but it might just be my skin. I cannot use any of their foundations without applying oil to my brush and/or face first. I gave this review a 4 because it might be that my skin is extra dry and makes products appear cakey.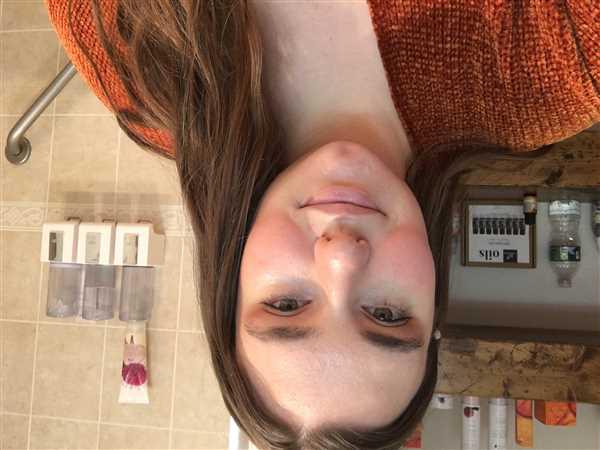 04/23/2020
z
United States
My favorite foundation
I've never used a foundation until I found this one. It feels lightweight, and I can barely tell I have it on.
USE IT WITH
Continue Shopping →