https://purity-res.cloudinary.com/image/fetch/q_auto:best,f_auto,fl_lossy,w_auto,c_limit,dpr_auto/https://cdn.shopify.com/s/files/1/0648/1955/products/TKwfYDiS0egTWIMiNXIo.png?v=1524536028
https://purity-res.cloudinary.com/image/fetch/q_auto:best,f_auto,fl_lossy,w_auto,c_limit,dpr_auto/https://cdn.shopify.com/s/files/1/0648/1955/products/1nx4w2SFSyiIZQzDF1sg.jpg?v=1524536028
https://purity-res.cloudinary.com/image/fetch/q_auto:best,f_auto,fl_lossy,w_auto,c_limit,dpr_auto/https://cdn.shopify.com/s/files/1/0648/1955/products/a3XdsbCJTB6TVzGLCczv.jpg?v=1548963244
https://purity-res.cloudinary.com/image/fetch/q_auto:best,f_auto,fl_lossy,w_auto,c_limit,dpr_auto/https://cdn.shopify.com/s/files/1/0648/1955/products/kducz4kRtOsjBDV54IyQ.jpg?v=1524536028
https://purity-res.cloudinary.com/image/fetch/q_auto:best,f_auto,fl_lossy,w_auto,c_limit,dpr_auto/https://cdn.shopify.com/s/files/1/0648/1955/products/5J7ml9izTP6P11xhm7Mh.jpg?v=1548963244
https://purity-res.cloudinary.com/image/fetch/q_auto:best,f_auto,fl_lossy,w_auto,c_limit,dpr_auto/https://cdn.shopify.com/s/files/1/0648/1955/products/e3l964sSg6euxb32aMQC.jpg?v=1548963244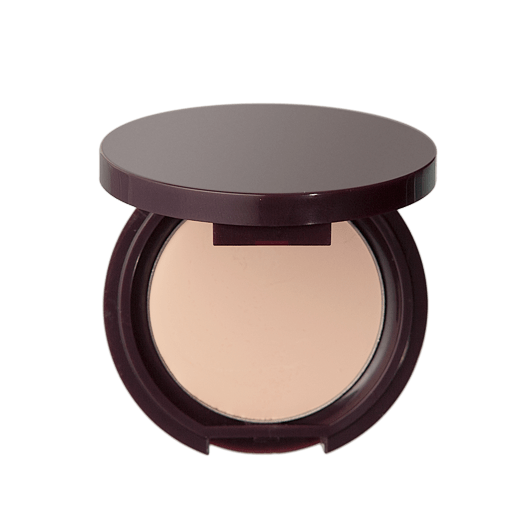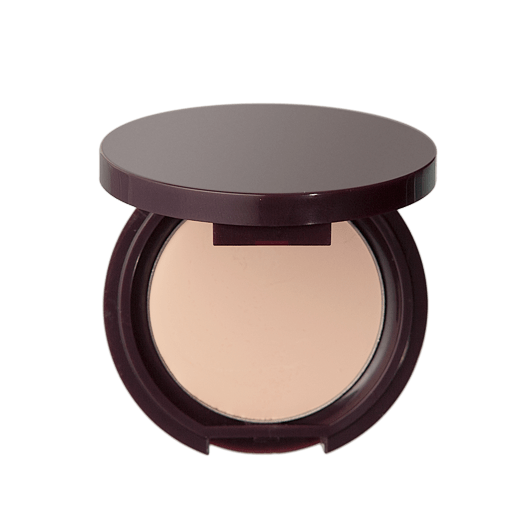 Fruit Pigmented® Long Last Concealer with Super Fruits
Fruit Pigmented®

Natural

Vegan

Cruelty Free

Gluten Free
Fruit pigmented® concealer is water, sweat, oil, and cake-resistant. Thick and creamy, shea butter enriched formula provides full coverage that lasts all day.
For Normal, Dry, Combination Skin Types
Full Coverage
Satin Finish

Long-lasting non-caking concealer that is water, sweat, and oil-resistant. Colored from antioxidant-rich fruit and vegetable pigments. Very blendable formula lasts all day.

Coverage

Finish

Directions

Dot concealer on any imperfections and blend using clean fingertips or a concealer brush. Use patting motion.

Every ingredient we use is beneficial, here are a few:

Rosehip Seed Oil

Rosehip Seed Oil reduces dark spots and scars.

Lavender Essential Oil

Lavender Essential Oil fights acne and reduces scars.

Goldenseal

Goldenseal combats inflammation.

Chamomile

Chamomoile soothes and strengthens skin against irritants.

Green Coffee

Green Coffee boosts collagen production and blood circulation.

Complete list of ingredients:

Zinc Oxide, Butyrospermum Parkii (Shea Butter), Euphorbia Cerifera Cera (Candelilla Wax) Extract, Extracts of Coffea Arabica (Green Coffee) Seed, Oryza Sativa Germ Powder (Rice Powder), Prunus Persica Fruit (Peach), Daucus Carota Sativa Root (Carrot), Cocoa, Prunus Armeniaca (Apricot) Fruit, Lavandula Angustifolia (Lavender) Flower/ Leaf/Stem, Matricaria Chamomilla (Chamomile) Leaf, Rosa Canina (Rosehip) Seed Oil, Tocopherol (Vitamin E), Ascorbyl Palmitate (Vitamin C), Theobroma Cacao Seed (Cocoa) Butter, Extracts of Rosmarinus Officinalis (Rosemary) Leaf, Origanum Vulgare (Oregano) Leaf, Thymus Vulgaris Flower/Leaf (Thyme), Citrus Grandis Seed (Grapefruit Seed) and Hydrastis Canadensis (Goldenseal)
By using hashtag #100percentpure or #nodirtybeauty, I hereby grant to 100% PURE (Purity Cosmetics), it subsidiaries, agents and affiliates, the unlimited worldwide, perpetual, unending right to use, reproduce, distribute, and convey my image/photograph in any format or medium now known or subsequently developed, to modify and edit my image/photograph, to combine my image/photograph with other images, video, audio, text and other media, to create derivative works incorporating, including or based on my image/photograph. This grant shall be construed broadly.
---
Fruit Pigmented® Long Last Concealer with Super Fruits
has a rating of
4.5
stars based on
210
reviews.
Customer Reviews
concealer
skin
foundation
spots
undertones
color
redness
Alpine Rose
face
coverage
Nice
Great product love it.
I use around my eyes
I've been pretty low kew with make up lately. This helps me cover my discoloration around my eyes. It blends really well and helps me feel confident wearing hardly any makeup though out the day!
02/18/2019
Cynthia Graves
Where have you been all my life?
Seriously, this is the first concealer which matches my skin perfectly. I have just a couple of very tiny places (old chicken pox scar which has gotten red over time) that I use a concealer. This perfectly matches my light skin with pink undertones. A happy camper. Thanks, 100 Percent Pure!
No good
It has almost no coverage and it never sets so it doesn't stay in place and it looks shiny.
A Fruitful endeavor
I have very sensitive skin and also perioral dermatitis and this does not aggravate it. The ingredients are great. I have fair skin with rose, peach and blue undertones and the Alpine Rose was a perfect match for me. Sometimes it takes a couple applications/layering but it does cover my acne scars sufficiently. Also the pigmentation is bright and not dull or muted, which is nice. The consistency goes on very dewy and hydrating which is great for dry winters and also the under-eye area. It isn't cakey whatsoever and has a pretty natural finish. Does not settle in to lines. If you have really oily skin I would recommend dusting with a translucent powder prior to applying this concealer so that it stays on. I look forward to trying the 2nd Skin Concealer
Complete the Package
Continue Shopping →