Why We Need a Skincare Routine
Build your skincare routine to tackle skin concerns and keep your skin healthy and happy!
Posted on May 12, 2022
Written by: 100% PURE®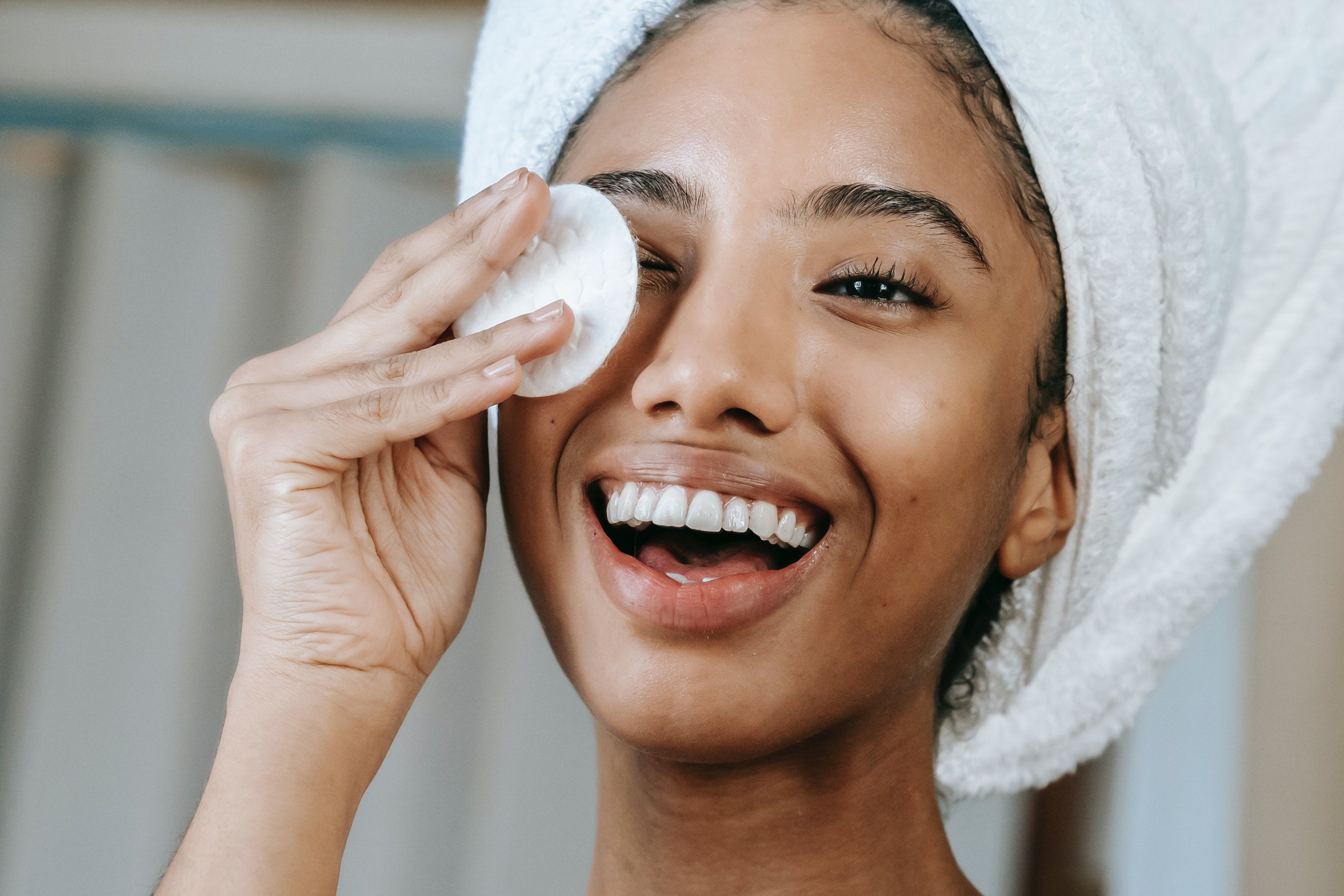 Even if you don't consider yourself a skincare enthusiast, there's a good chance that you already have some sort of routine for your morning and evening, whether it's taking off your makeup, brushing your teeth, or any typical maintenance to start your day or night.
But if you're not incorporating a skincare routine in your day, here is your invitation to start!
Even though it's the largest organ of the human body, our skin isn't always given the treatment it deserves. But, when a solid skincare routine is put in place, it's properly maintained and protected, which means that it will feel (and look) better, especially over time.
While a dermatologist is sometimes needed in order to tackle issues in the skin, here's how to build a skincare routine that will keep your skin happy and healthy.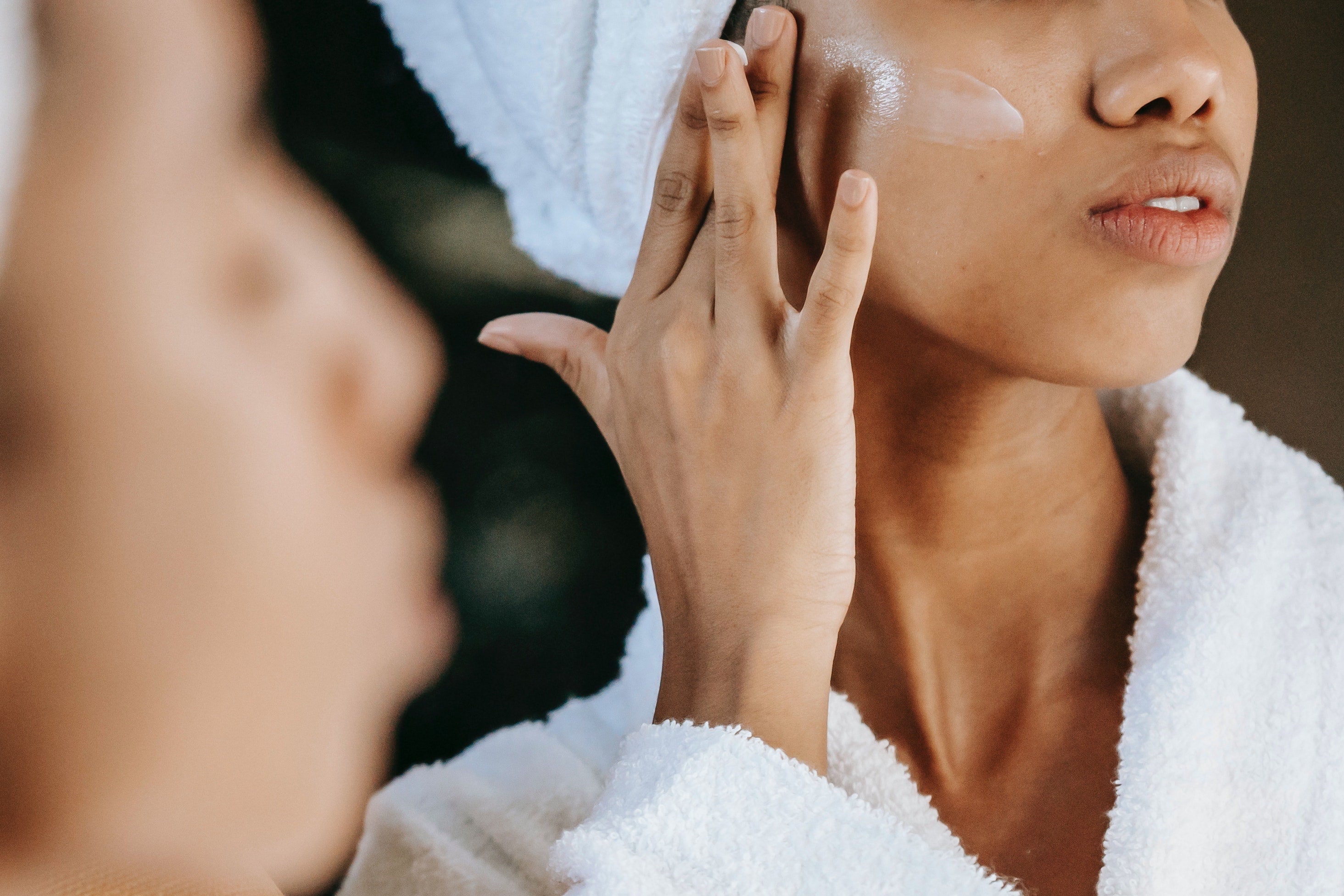 Daytime Routine
When it comes to daytime skincare, it's all about keeping your skin protected from the elements. This means antioxidants, moisturizing, and most importantly, SPF.
Ultimately, all the skincare you really need for the daytime is moisturizer and SPF, but if you're looking to spend the day glowing and fresh, the key is going to be layering on toner with a serum or too.
But no matter how many serums you layer on, remember that SPF is the most important line of defense in your sunscreen, so always make sure to apply it before stepping outside.
Cleanser
You might want to be sitting down for this one: you don't always have to wash your face in the morning.
Think about it: when we use cleansers, it's to remove oil, dirt, sweat and makeup from your face so that your pores aren't clogged later on.
But how much oil, dirt, sweat and makeup does your skin accumulate when you sleep? That is, unless you're sleeping in makeup (please don't do this).
Moreover, cleansing your skin tends to strip it of its natural oils, and while it can usually handle this in the evening, this has the risk of doing a little extra damage in the morning.
Instead, try starting your morning skincare routine with a splash of water to rinse and refresh.
But of course, there are always exceptions. For those of us with oily skin, or for those of us who wear extra occlusive moisturizers at night, we recommend an extra gentle cleanser for the morning, like our Rose Water Gel Cleanser or our Calendula Flower Cleansing Milk.
Newsletter
Subscribe
for more blog updates and exclusive discounts
Antioxidant Serum
As we've already mentioned, your daytime skincare should be centered around protecting your skin, and antioxidants make an excellent means of defense against free radical damage.
So what, exactly, are free radicals?
Free radicals are, in essence, unstable molecules that latch onto the electrons of other matter in order to complete their chemical structures. Sometimes, free radicals latch onto our own electrons, and this causes what's known as oxidative stress. And if you've ever seen rust on a bike, or a bitten apple turning brown, this is a general idea of what oxidative stress does.
Luckily, we can defend our skin with antioxidants, which prevent free radical damage by canceling them out.
We should all be getting plenty of antioxidants in our diet by incorporating lots of fruits and veggies, especially those with dark, rich colors like blueberries, sweet potatoes, and spinach.
Additionally, though, we can also use antioxidant serums in our skincare routine. Vitamin C serums are especially popular, and they can be fantastic as long as you're using one with a stable formula like our Vitamin C Serum. But if you're a little over it with the vitamin C craze, we recommend our Green Tea EGCG Concentrate Serum.
Moisturizer
With so many exciting, sophisticated skincare products on the market, it's easy to overlook the products that moisturize.
However, moisturizing is essential to a balanced skincare routine–not only will it keep your skin protected, plumped, and soft, but it will also help seal in any serums you apply for the day.
Unless you live in a cold, dry environment, it's usually best to have a lightweight, fast-absorbing moisturizer in your skincare routine. We recommend our Tea Tree Balancing Moisturizer, or for a bit more nourishment, our Super Fruit Cream.
SPF
It's difficult to exaggerate the importance of sunscreen.
UVA and UVB rays from the sun can penetrate our skin, causing premature aging by damaging the collagen and elastin fibers. And more alarmingly, sun damage has a direct link to skin cancer, which is one of the most common forms of cancer in the United States.
Because of this, sunscreen may be the most crucial step in your skincare routine, especially if anti-aging is a skincare concern for you. Our Green Tea Sunscreen combines the protective powers of SPF and antioxidants to create the ideal daily defense system.
Nighttime Routine
While your daytime skincare routine is all about protection, your nighttime routine should be all about recovery and repair.
Now, this is when you can really go in with targeted products with active ingredients to target your skincare concerns, whether it's anti-aging, large pores, blemishes, or deep nourishing hydration.
Cleanser
While cleansing in the morning might not be essential, it should be an essential part of your nighttime routine.
And when cleansing in the evening, we highly recommend the popular method known as double-cleansing, which involves two cleansing products: an oil-based cleanser to remove makeup and dirt, followed by a gel, foam, or even a powder cleanser to remove residual oil or product.
Double-cleansing may take more steps than a makeup wipe, but it's far more effective and far more gentle. For double cleansing, we recommend either a balm, like our Blood Orange Cleansing Balm, or a cleansing oil. Follow up with a gentle cleanser, such as our Fermented Rice Water Cleanser.
Toner
While the necessity of a toner is often debated, it's one of those products that can really take your skincare routine to the next level. Toners help reintroduce hydration into the skin after cleansing while restoring the pH balance. And when you use something extra nourishing, like our Restorative Sea Culture Hydrating Toner, you'll notice your skin looking a little more plump, dewy and fresh.
Serum
If you're looking to target a specific skincare issue with potent ingredients, serums are your go-to product.
Serums are highly-concentrated products that are meant to focus on specific concerns in the skin, whether it's reducing redness, fading fine lines and wrinkles, or brightening.
This is where you can really tailor your skincare routine to your needs, so choose something based on your preference. For something to soothe irritated, tired skin, we recommend our Rose Hyaluronic Acid Serum. But if you're looking for something that's anti-aging and brightening, try our Multi-Vitamin + Antioxidants Potent PM Serum.
Night Cream
To finish up your skincare routine, it's perfectly fine to use the same moisturizer you used during the day. But if you're looking for something extra nourishing with an anti-aging boost, our Retinol Restorative Overnight Balm is perfect for hitting the "refresh" button on your skin.
We carefully hand-select products based on strict purity standards, and only recommend products we feel meet this criteria. 100% PURE™ may earn a small commission for products purchased through affiliate links.
The information in this article is for educational use, and not intended to substitute professional medical advice, diagnosis, or treatment and should not be used as such.
Sign up to our email newsletter for more blog updates and exclusive discounts.
< Older Post | Newer Post >