What Does Your Scented Candle Say About You?
Your favorite candle scent may tell a lot more about you than you think!
Posted on July 23, 2022
Written by: 100% PURE®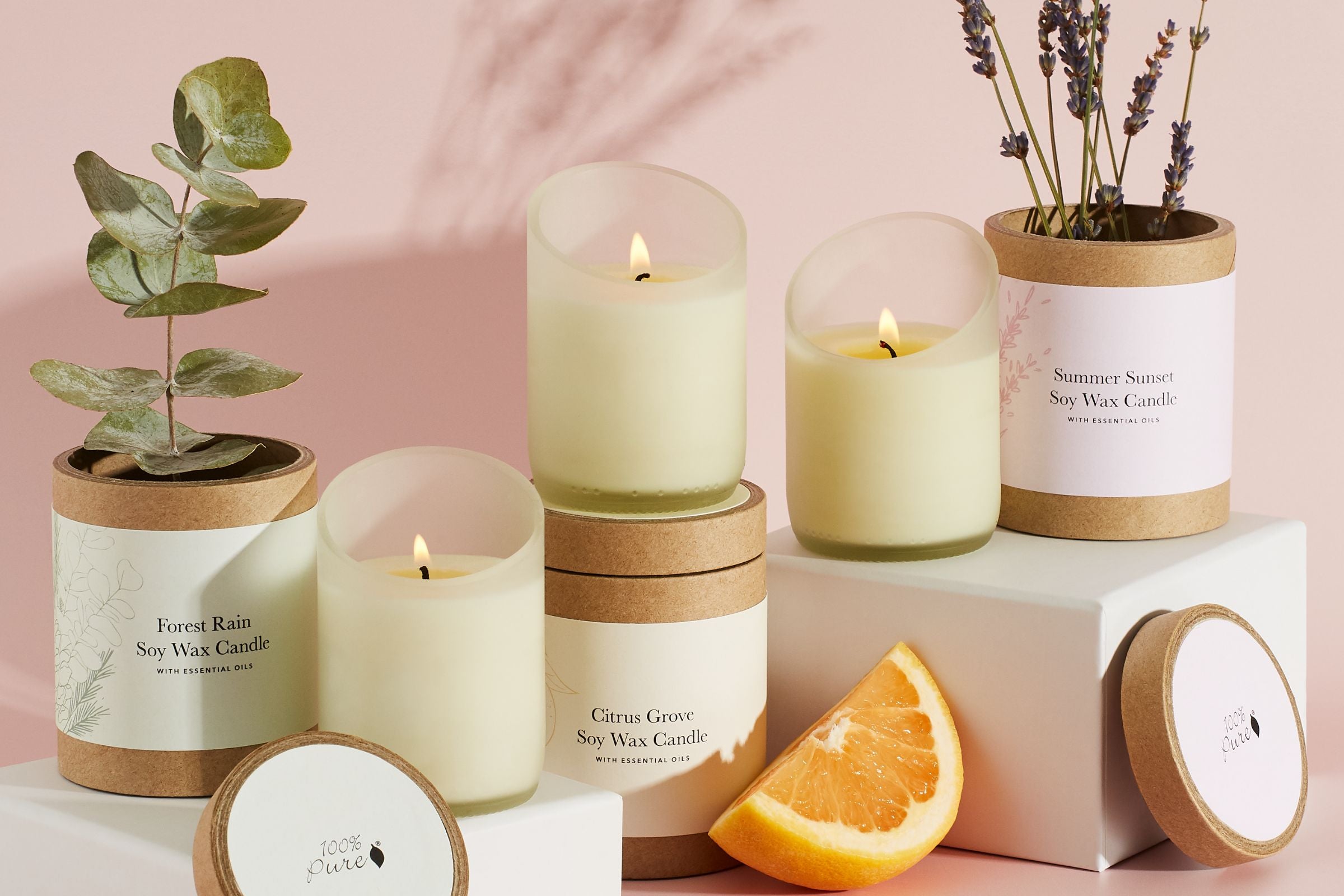 There's nothing that exudes self care quite like a scented candle. With their warm ambience and pleasing aroma, a good candle is just the thing to help you unwind, whatever that means to you.
Perhaps you like to light a candle while you work, while you read, or even while you apply your skincare in the evening.
What's more, there's truly a candle scent out there for everyone, whether it's something floral, sweet, spicy, clean, or anything in between!
The right candle scent can greatly heighten a moment–whatever type of moment that might be–but did you know that your go-to candle can also say a lot about your personality?
Here's what your favorite candle scent says about you, featuring our very own hand-poured varieties!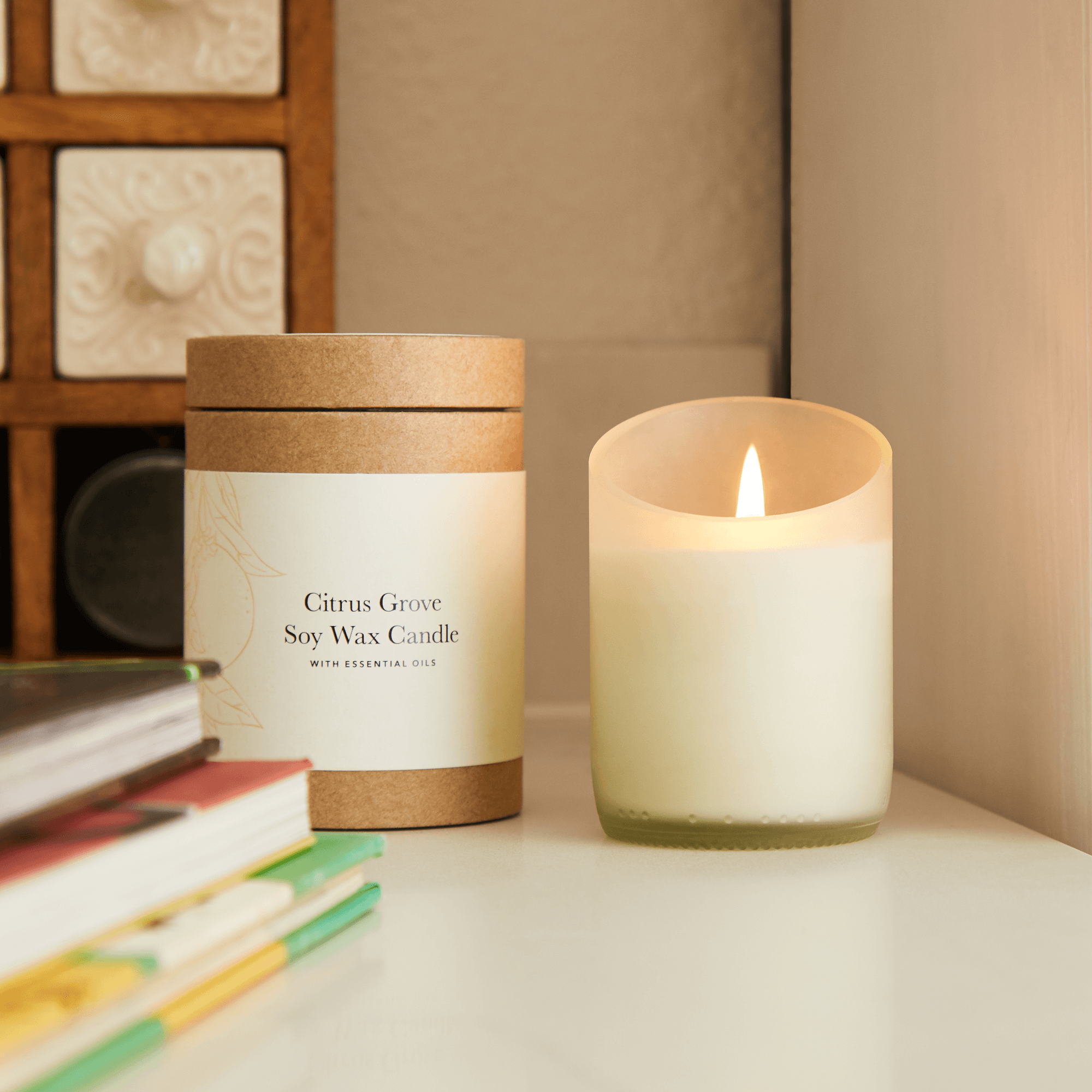 Citrus - You're Fearless
You hold a strong level of confidence and inner strength. You prefer to enjoy life on your terms and as you please, and you place a high value on spontaneity and adventure.
As a quick thinker with a vibrant personality, you tend to enjoy being busy and active, but you also have your priorities in order.
If you love the bright, clean aroma that comes with citrus scented candles, it's likely that you are:
more of a partygoer than a party thrower

generous with those you love

an optimist
Citrus is a tried and true classic in aromatherapy, renowned for its uplifting, rejuvenating qualities, and sharp scent. Whether it's orange, lemon, lime, or bergamot, citrus has a way of awakening the senses and cheering the mind.
Our own Citrus Grove scented candles feature an energizing combination of lemon, grapefruit, and tangerine essential oils to create an uplifting experience. Perfect for accompanying morning chores, repotting plants, or drinks with friends.
Coffee - You're Industrious
You're a powerhouse when it comes to your work, and you know exactly what you want in life (or at least for the next hour).
You enjoy the sophisticated things in life, but at the end of the day, you like what you like and you own it. You're also quite sweet to others, and considerate about their needs.
You love efficiency, but you also appreciate a handwritten card, and while you prefer to get to the point with things, you still crack jokes to lighten the mood. And while most might mistake your pragmatic nature for a negative mindset, you're actually a steadfast optimist.
Newsletter
Subscribe
for more blog updates and exclusive discounts
If you love the bold, malty aroma of coffee scented candles, there's a chance that you are:
more of a schemer than a dreamer

a fan of puzzles and brain games

a night owl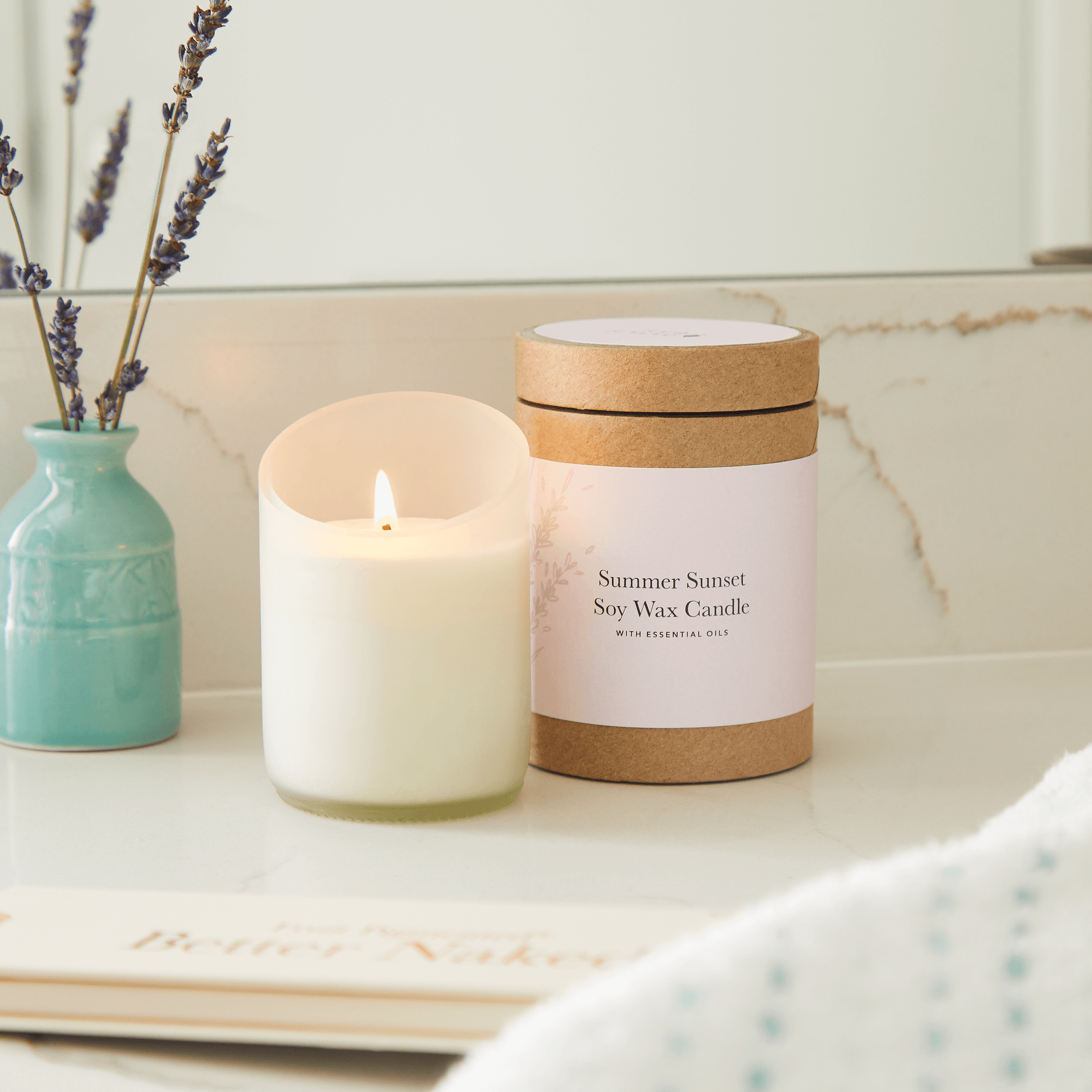 Lavender - You're a Go-Getter
Lavender is timeless in the way in which it's associated with relaxation and de-stressing. So if you're finding yourself drawn to this soothing scent, it's probably because you deserve an unwind.
You've overcome a lot, and you've come out the other end as an exceptionally strong individual. But aside from your strength, you are also passionate, emotionally intelligent, and secretly a little romantic.
If you love lavender scented candles, there's a good chance that you:
work hard and lead a busy, fast-paced lifestyle

like to relax on your own, and you value your "me" time

strive to create work-life balance
There are tons of reasons to love lavender, but it truly is best for decompressing and feeling at ease. Whether you're creating an at-home spa atmosphere, or you just need some aromatherapy to go with your evening read, lavender is sure to bring on the ultimate bliss.
If you like to finish a busy day with a soothing scented candle, then our Summer Sunset is the candle for you!
Let the aromas of lavender, rosemary, and bergamot wash over your senses, and feel your shoulders get lower as your breathing deepens. As warm and tranquil as a Tuscan summer evening, Summer Sunset is here to remind you that it's okay to take care of yourself.
Vanilla - You're Elegant
All too often, we tout vanilla as "basic" because it's such a classic scent.
But here's the thing: vanilla is a classic because it's simply one of the best–whether it's a scented candle, a body lotion, or even a tasty treat, vanilla is hard to beat, just like you.
Sweet, but not too sweet. Elegant, but never arrogant, you're a lover of traditions done right, and you don't waste time on the trends that come and go.
However, this doesn't mean you don't take risks; in fact, you handle them with meticulous care and you stick with a plan when doing so. However, if things don't go according to plan you have the tendency to mix with others and create beautiful outcomes.
If vanilla is your go-to scented candle, it's likely that you are:
pragmatic with new ideas

energetic, but reliable

a little impulsive
If you're searching for a vanilla candle, you'll have no trouble at all finding this classic scent with nearly any brand that sells home aromatherapy.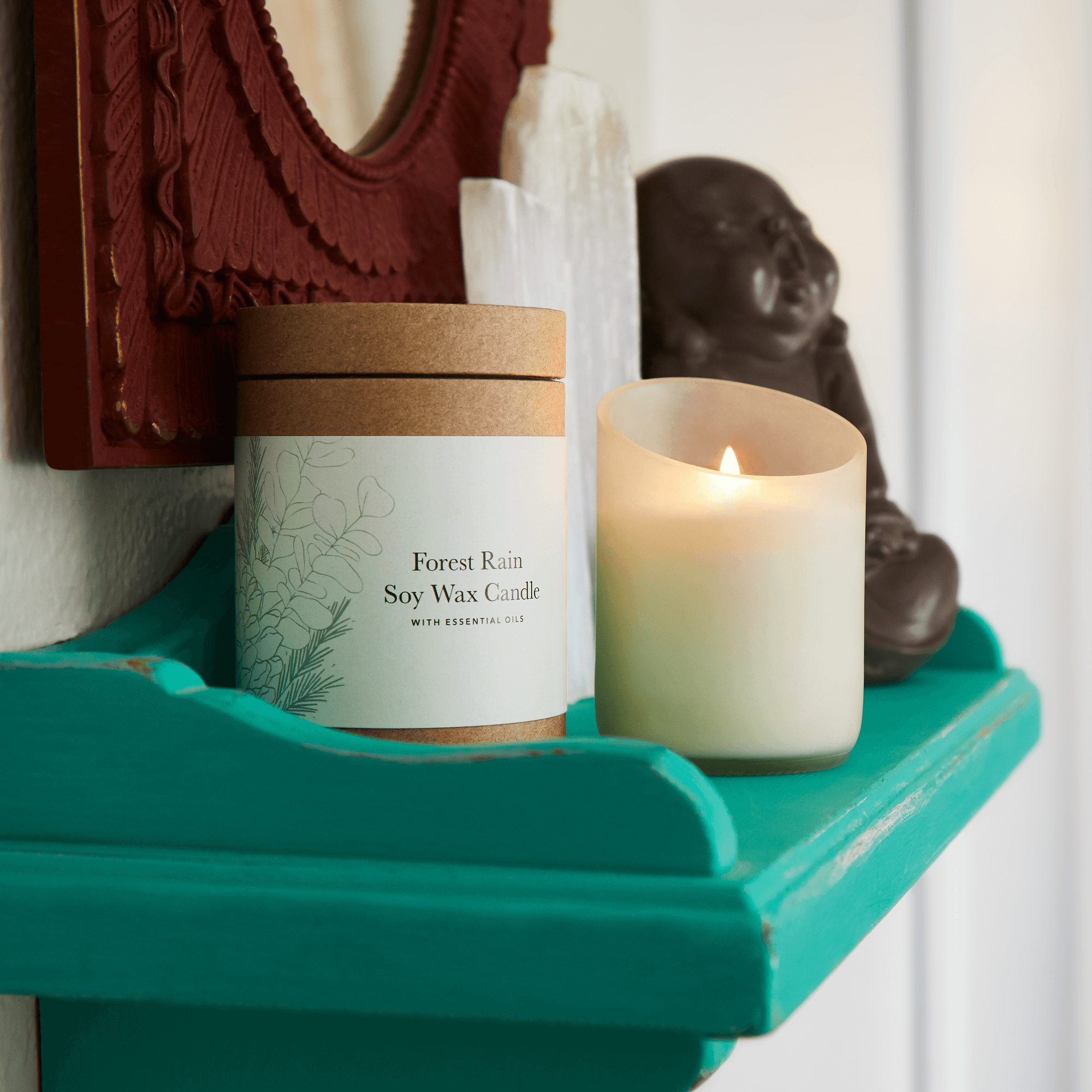 Cedar - You're Adventurous
You feel equally at home in the woods as you do at home reading on the sofa. You're grounded, but you're always up for adventure, and you have a profound appreciation for the simple comforts in life.
Oh, and your dream home is most likely a treehouse.
If you find yourself drawn to the warm, woodsy notes of cedar, you might be someone who:
works with both your mind and your hands

likes to keep things organized

prefers bikes over cars
Whether you're looking to cozy up on a chilly night, or you just want some forest ambience in your home, Forest Rain is the scented candle for you.
With notes of pine, cedarwood, and eucalyptus, Forest Rain is here to awaken the senses and calm the mind. Trust your senses and take a breather–you know the way through these woods.
We carefully hand-select products based on strict purity standards, and only recommend products we feel meet this criteria. 100% PURE™ may earn a small commission for products purchased through affiliate links.
The information in this article is for educational use, and not intended to substitute professional medical advice, diagnosis, or treatment and should not be used as such.
Sign up to our email newsletter for more blog updates and exclusive discounts.
< Older Post | Newer Post >