Unlocking the Power of Hyaluronic Acid and Your Favorite Skincare Elements
This Is How Hyaluronic Acid Interacts With All Your Favorite Skincare Ingredients
Posted on July 29, 2023
Written by: 100% PURE®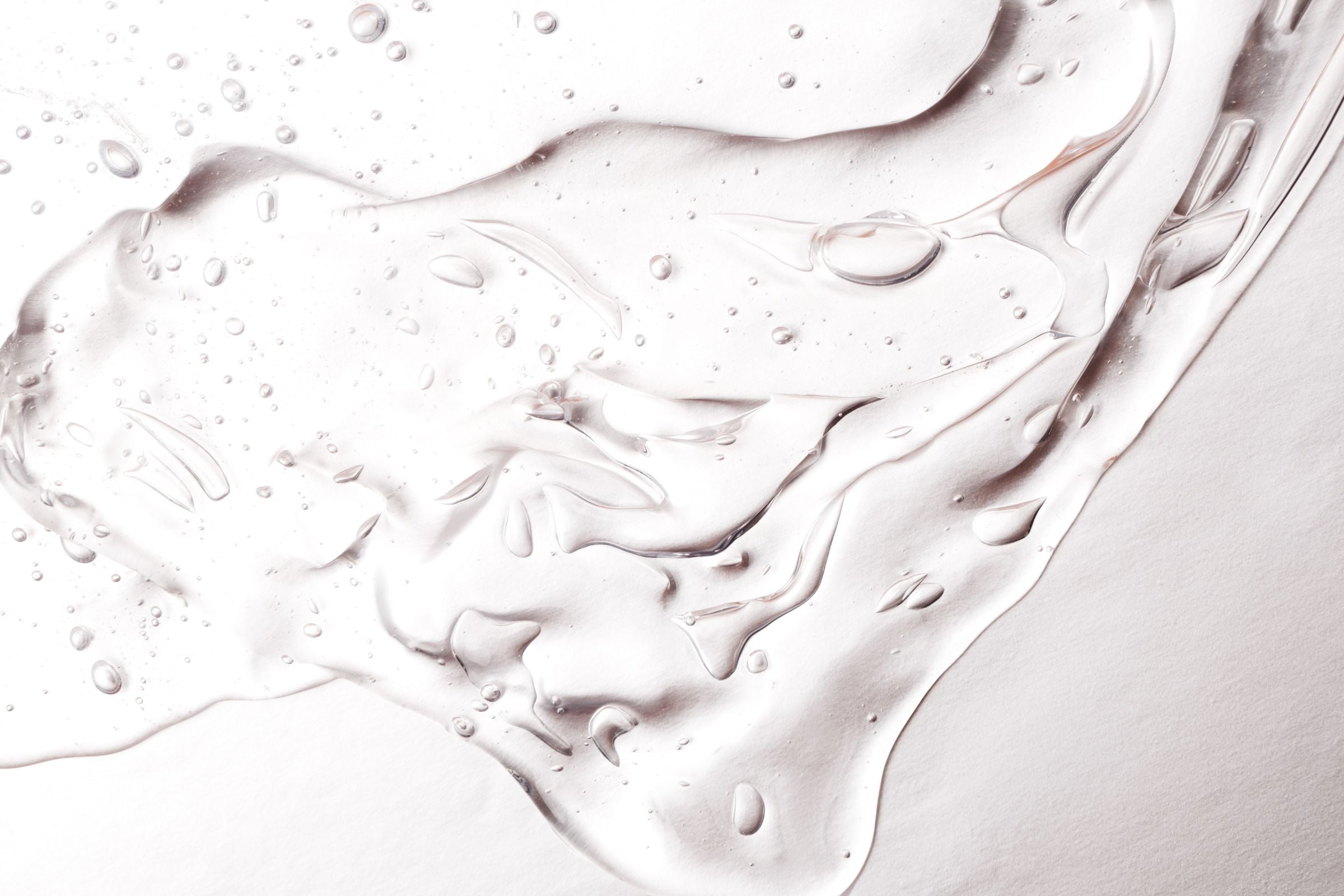 In the world of skincare, hyaluronic acid is undoubtedly a star player. Renowned for its unparalleled hydrating properties, this exceptional humectant can hold up to 1,000 times its weight in water. It has thus secured its position as a noteworthy and coveted moisturizing ingredient. Let's delve into how hyaluronic acid synergizes with popular skincare elements to give your skin that rejuvenating glow.
Retinol: The Collagen Stimulator
Derived from vitamin A, retinol is celebrated for boosting collagen production and fostering cell turnover. It's part of the retinoid family, which includes retinaldehyde and retinoic acid, the latter being essential for collagen stimulation. Retinol, in fact, has to transform into retinoic acid to be effective. Retinol products are widely favored for stimulating collagen production, preventing wrinkles, and aiding the removal of dead skin cells to reveal a brighter complexion underneath.
Product Highlight: Retinol Restorative Overnight Balm
Hyaluronic Acid's Role: Retinol and hyaluronic acid create an ideal skincare duo. Hyaluronic acid offers a moisture boost that counterbalances the potential irritation from retinoids, thereby allowing users to enjoy the benefits of retinol without any uncomfortable side effects.
Niacinamide: The Versatile Vitamin
Niacinamide, a water-soluble derivative of vitamin B, is essential for healthy skin cell functions. It's famed for its versatile benefits - from clearing acne to reducing fine lines and wrinkles. Niacinamide is compatible with almost any product, making it easy to incorporate into any skincare routine without fear of breakouts or irritation.
Product Highlight: Niacinamide Boost
Hyaluronic Acid's Role: Niacinamide and hyaluronic acid team up to deliver impressive hydrating results, reducing signs of aging and fine lines to leave your skin refreshed and rejuvenated.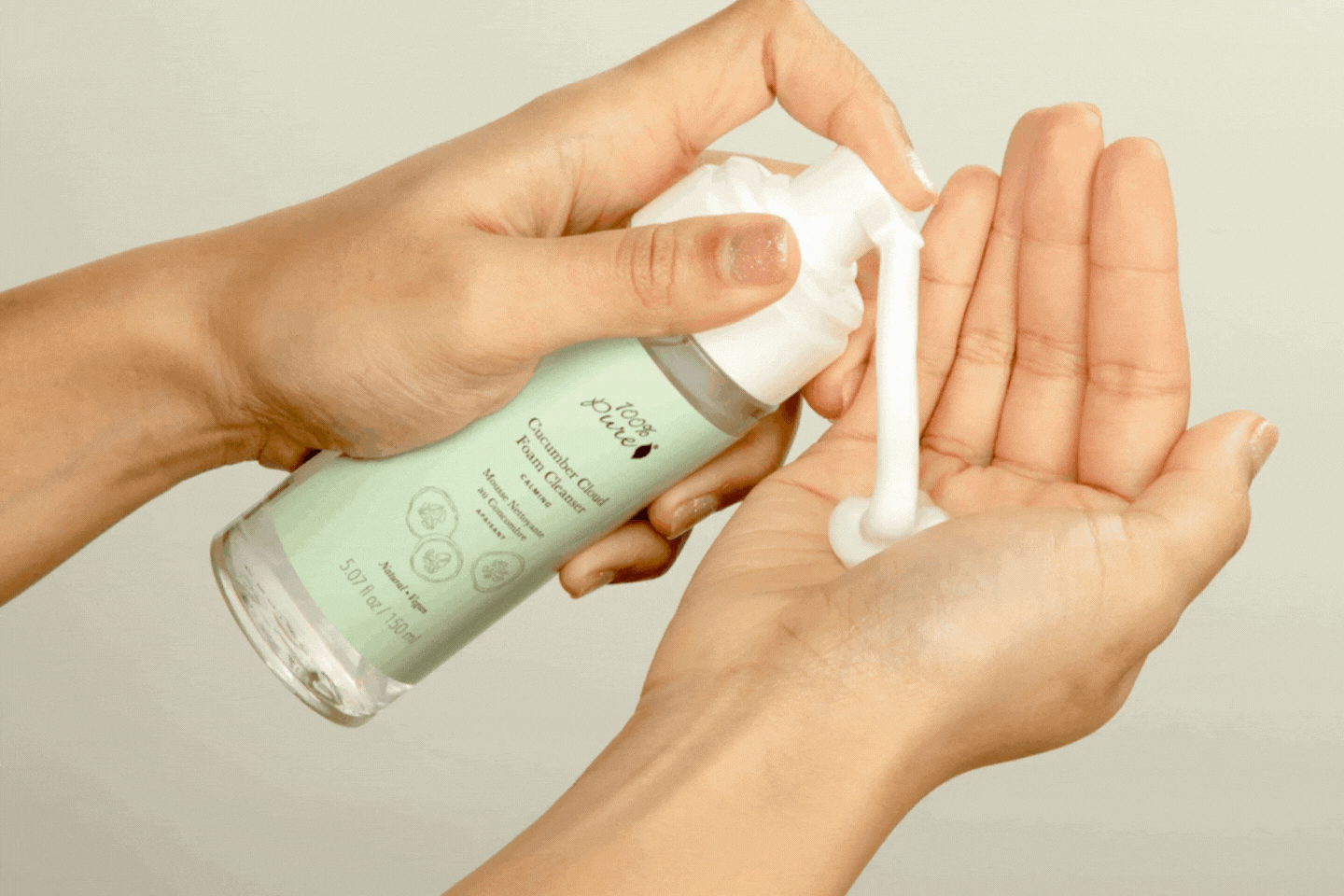 Vitamin C: The Antioxidant Powerhouse
Vitamin C is a crucial nutrient and potent antioxidant that protects your skin cells from damaging free radicals and encourages skin cell turnover. It's known for its anti-inflammatory effects, stimulating new collagen growth, providing robust antioxidant protection, and preventing darker pigmentation. It's always advised to pair your vitamin C products with a high-quality sunscreen for maximum protection.
Product Highlight: Vitamin C Serum
Hyaluronic Acid's Role: When Vitamin C, the brightening marvel, and Hyaluronic Acid, the hydrating heavyweight, join forces, the result is a synergistic effect that amplifies skin luminosity and hydration. This dynamic duo helps to reduce the appearance of wrinkles, enhances skin texture, and imparts a youthful glow to the skin.
Salicylic Acid: The Deep Penetrator
An important plant derivative, Salicylic Acid belongs to the beta-hydroxy acid category and is praised for its capabilities to delve deep into the skin. It fosters gentle skin exfoliation, works as an antibacterial force, and is particularly effective in dealing with skin concerns such as acne, blackheads, and whiteheads. Additionally, its ability to diminish pore size has made it a favorite among skincare enthusiasts.
Product Highlight: Cucumber Cloud Foam Cleanser
Hyaluronic Acid's Role: While salicylic acid's deep-cleaning action might sometimes cause skin dryness, hyaluronic acid counteracts this by infusing the skin with deep hydration. Together, they ensure that the skin remains clear, well-hydrated, and comfortable, creating an ideal balance.
Glycolic Acid: The Effective Exfoliator
Derived from sugarcane, glycolic acid is an alpha-hydroxy acid that possesses anti-inflammatory effects. It's a brilliant exfoliant that smooths fine lines, improves skin texture, and triggers collagen production. It is a powerhouse for sloughing off dead skin cells on the surface and revealing the fresh, new skin underneath. With regular use, it can result in a more even and brighter skin complexion. Yet, it's essential to use sunscreen as glycolic acid can increase your skin's sensitivity to the sun.
Product Highlight: Strawberry Brightening Scrub
Hyaluronic Acid's Role: Teaming up with hyaluronic acid, the duo becomes the ultimate exfoliation and hydration combination. The hydrating properties of hyaluronic acid balance the exfoliating nature of glycolic acid, preventing dryness or irritation. This synergy leads to a smoother, plumper, and healthier-looking skin.
Lactic Acid: The Gentle Resurfacer
Another exceptional AHA, Lactic Acid, is renowned for its gentler exfoliation. Sourced from fermented milk, it loosens the bonds between skin cells on the surface, which allows for easier removal of dead skin and unclogging of pores. It also improves the skin's texture and reduces the visibility of fine lines and wrinkles. Much like its AHA counterpart, it's crucial to follow its application with a high SPF sun protection.
Product Highlight: 10% Fruit Acids Apple Enzyme Resurfacing Serum
Hyaluronic Acid's Role: When lactic acid works in concert with hyaluronic acid, the skin receives gentle exfoliation along with intense hydration. Hyaluronic acid's moisturizing ability soothes the skin, reducing potential dryness or irritation from the exfoliating action of lactic acid. The result is a perfectly balanced, rejuvenated complexion.
Newsletter
Subscribe
for more blog updates and exclusive discounts
Ceramides: The Skin Glue
Ceramides hold a special place in the world of skincare. Comprising nearly 50% of the skin's composition, they are the glue that holds skin cells together and maintains the integrity of the skin's protective barrier. Ceramides seal in moisture and prevent harmful environmental pollutants from penetrating the skin. They work wonders in reinforcing skin health, reducing dryness and irritation, and keeping the skin looking plump and youthful.
Product Highlight: Coffee Bean Face Cream
Hyaluronic Acid's Role: As a pair, ceramides and hyaluronic acid form a robust defense for the skin. While ceramides bolster the skin barrier, hyaluronic acid ensures optimal hydration. This duo helps the skin to retain moisture, reduce the impact of environmental stressors, and enhance overall skin health and appearance.
Glycerin: The Surface Hydrator
Glycerin, a humble yet effective skincare ingredient, deserves its place in your skincare regimen. As a powerful humectant, it attracts water from the air and the deeper layers of the skin, bringing it to the surface. This process helps maintain the skin's outer barrier and prevents dryness or scaling. Glycerin is a gentle and hydrating ingredient suitable for all skin types, including sensitive skin.
Product Highlight: Nopal Cactus Cleanser
Hyaluronic Acid's Role: When glycerin teams up with hyaluronic acid, the pair forms an unbeatable hydrating team. Glycerin's moisture-attracting properties combined with the incredible water-retention capacity of hyaluronic acid lead to hydrated, soft, and healthy-looking skin. This dynamic duo ensures long-lasting hydration, making your skin feel supple and refreshed.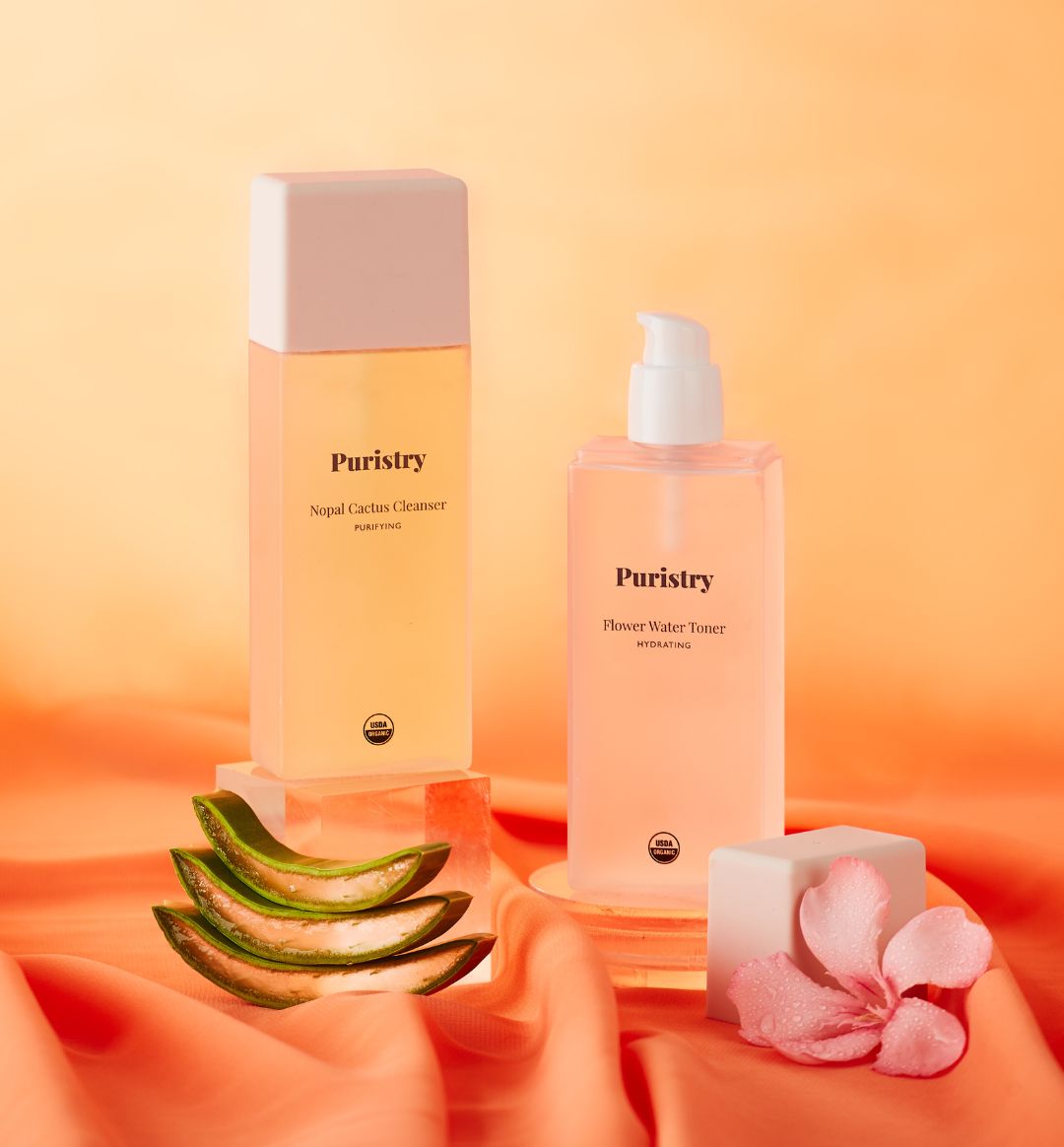 Squalane: The Moisture Lock
You may not be familiar with squalane, but your skin certainly is. Squalane is a saturated and stable form of squalene, a compound that our bodies produce naturally. Squalane is renowned for its exceptional moisturizing properties and its ability to penetrate the skin effectively. As a skin-identical ingredient, it integrates seamlessly into the skin, providing superior hydration without leaving a greasy feel. Additionally, it's non-comedogenic and suitable for all skin types.
Product Highlight: Flower Water Toner
Hyaluronic Acid's Role: Combining squalane and hyaluronic acid creates an intensive moisture-boosting duo. While squalane deeply nourishes and hydrates, hyaluronic acid locks in that hydration, amplifying the benefits of both ingredients. Their combined effect leads to healthier, more moisturized skin that feels smooth and looks radiant.
Hyaluronic Acid: The Super Hydrator
Hyaluronic acid needs little introduction in the skincare realm. This superstar ingredient, present in the skin's natural composition, attracts water molecules and can hold up to 1,000 times its weight in water. As a result, it provides unparalleled hydration, keeping the skin supple and youthful. Even though our bodies produce it naturally, the amount decreases as we age, making it essential to incorporate in our skincare routine.
Product Highlight: Rose Hyaluronic Acid Serum
Frequently Asked Questions About Hyaluronic Acid
Can hyaluronic acid cause any skin irritations?
Given its natural presence in our bodies, hyaluronic acid is typically safe for all skin types. It's considered non-irritating and doesn't provoke allergies often. However, those with extremely sensitive skin or existing skin conditions may want to conduct a patch test or consult a dermatologist before incorporating HA-rich products into their routine.
Can all skin types use hyaluronic acid?
Absolutely, hyaluronic acid is a versatile skincare ingredient that suits all skin types. For dry skin, its intense hydration helps replenish moisture levels. For oily and combination skin types, hyaluronic acid offers moisture without adding oiliness, due to its lightweight and non-greasy nature.
When should I apply hyaluronic acid in my skincare routine?
In a typical skincare routine, hyaluronic acid should be applied after cleansing and toning. This allows it to fully absorb into your freshly cleaned and prepped skin. Because it's not a heavy or greasy substance, it won't interfere with the application of your moisturizer, which should follow HA. It's suitable for both morning and evening use, providing round-the-clock hydration.
Is hyaluronic acid beneficial for acne-prone skin?
Hyaluronic acid can indeed be beneficial for those with acne-prone skin. It provides needed hydration without contributing to excess oil production or clogging pores. Plus, well-hydrated skin can help balance sebum levels and potentially reduce the severity of breakouts.
Understanding how hyaluronic acid pairs with your favorite skincare ingredients will help you craft a highly effective and personalized skincare routine. By thoughtfully combining these ingredients, you can unlock their full potential and help your skin look and feel its absolute best.
We carefully hand-select products based on strict purity standards, and only recommend products we feel meet this criteria. 100% PURE™ may earn a small commission for products purchased through affiliate links.
The information in this article is for educational use, and not intended to substitute professional medical advice, diagnosis, or treatment and should not be used as such.
Sign up to our email newsletter for more blog updates and exclusive discounts.
< Older Post | Newer Post >