The Top 7 Skincare Products for Controlling Blemishes
It's time to turn the tables on pesky blemishes, by taking control and fighting back with natural blemish treatments
Posted on February 21, 2023
Written by: 100% PURE®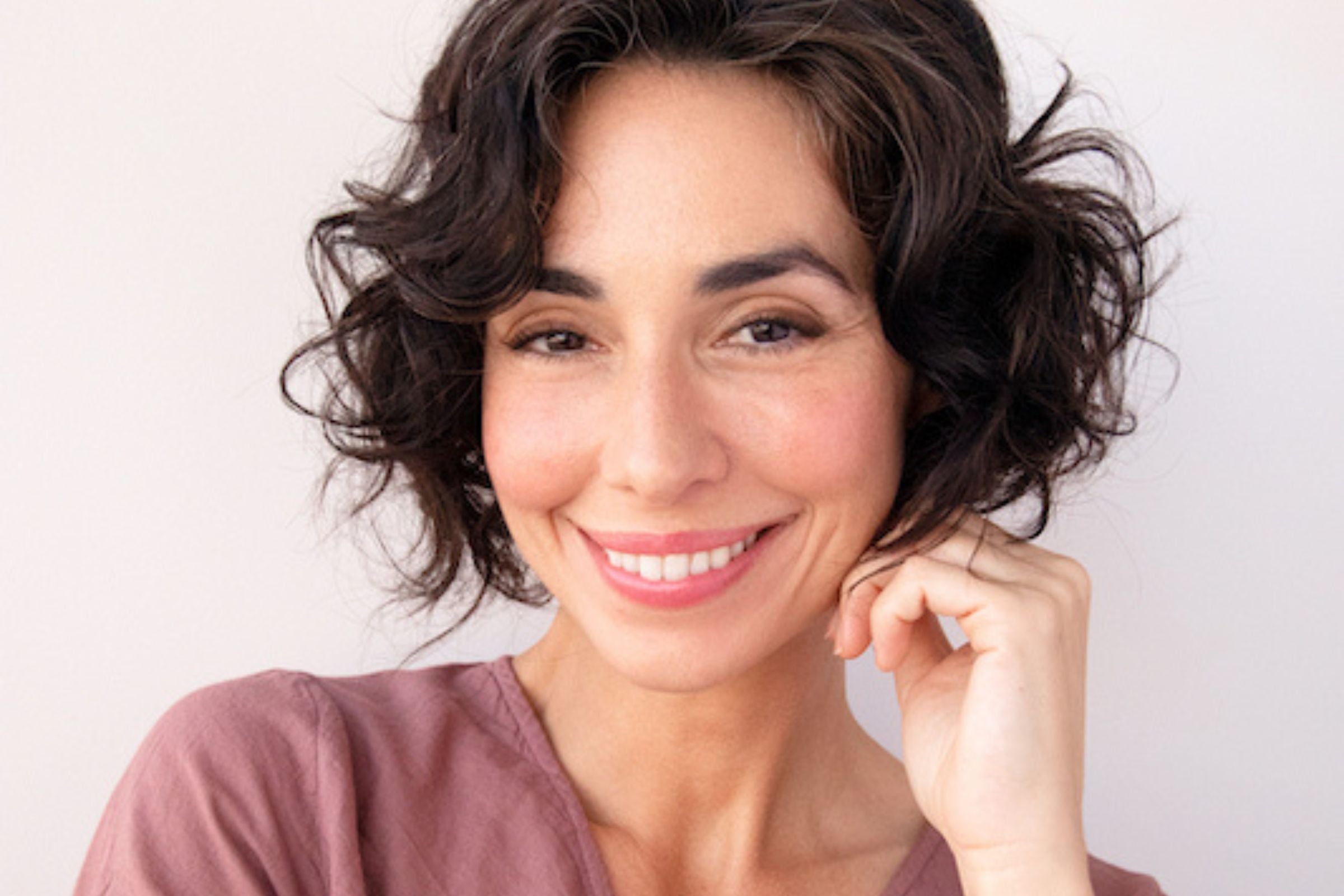 One of the greatest skincare conundrums of all time: how to control blemishes. While these annoying bumps have been long stigmatized as a sign of poor cleansing habits or a bad diet, blemishes are perfectly normal – and are often an unavoidable part of hormonal fluctuations.
However, for those who wish to combat the pimple plague, balancing your skin, oil production, and blemishes can be a 'slippery' slope. We're here to keep your skin at bay and clear with natural ingredients to control and eliminate any blemish that's taking you for a ride.
Time to introduce your skin to our top skin care products that won't take your skin on a roller-coaster ride!
What Are Blemishes?
What exactly are blemishes, what causes them, and ugh – why won't they just go away?! You're not alone with your questions and frustrations! Roughly 80 percent of people are affected by the pimple plague at some point in their lives. With how regularly pimples appear, why can't we eradicate them once and for all? Blame it on our poor pores.
There are bacteria naturally present on every skin. The cleaner your skin, the less chance that bacteria have of causing any trouble. However, when dirt, sebum, or dry skin gets trapped in our pores along with oil and bacteria, it creates the ideal environment for all these to mingle and cause trouble under your skin.
Our pores or follicles become clogged, which triggers an inflammatory reaction in the skin. Blemishes will then rear their ugly heads as a result. However, that does not mean you've been defeated. You just need a little instruction on how these skin culprits behave. We have your back – and your skin!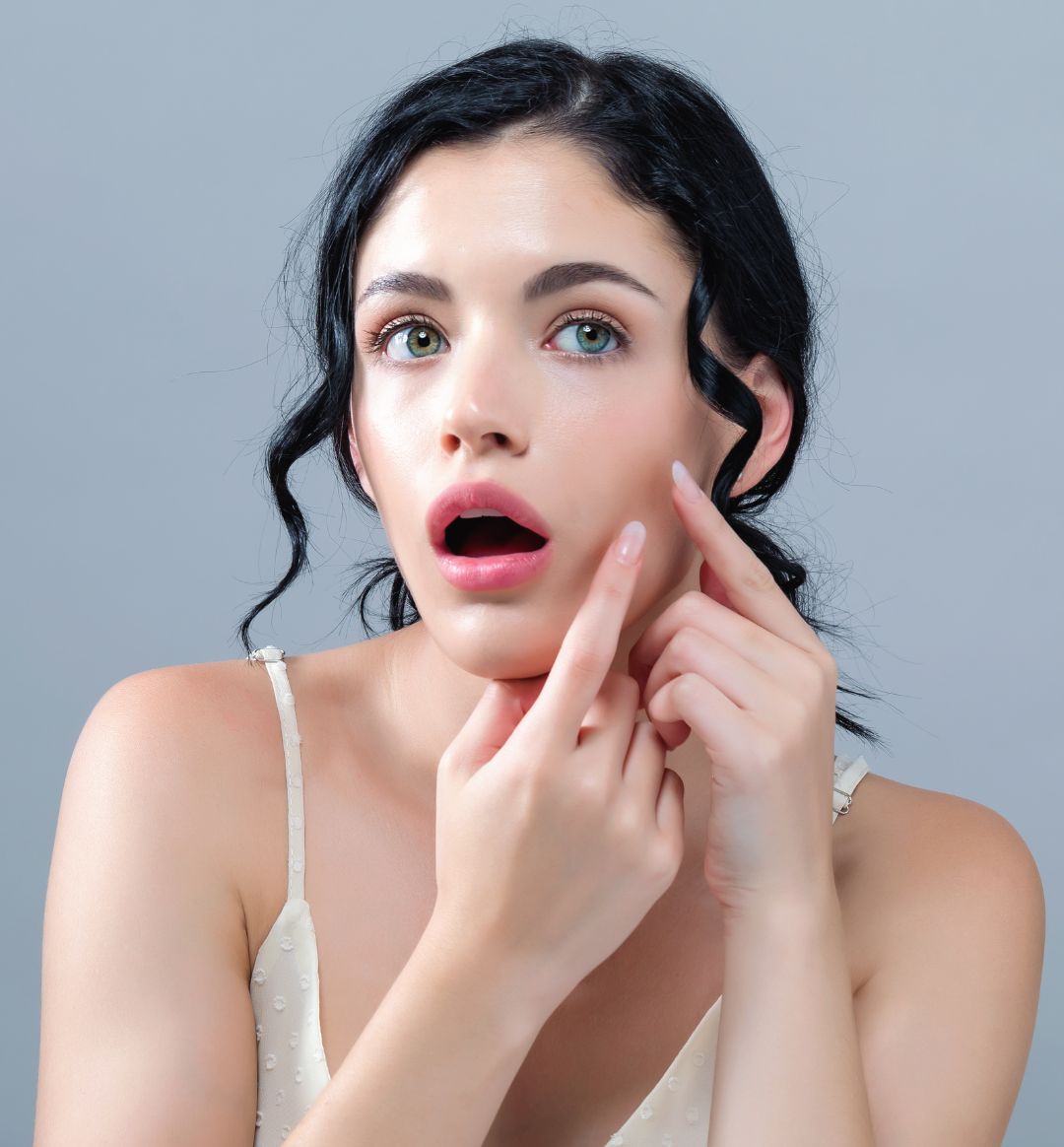 What Causes Blemishes?
The trouble with blemishes besides the blemishes themselves is that many causes can throw off the balance of the skin.
One major cause of blemishes is hormones, and unfortunately, we have little to no control over hormonal fluctuations. Hormones tell our bodies to ramp up oil production, or sometimes to make none at all, and can upset the delicate balance of our skin. For women, sometimes contraceptives with specific doses of hormones can positively (or negatively) affect acne. And, of course, there are the often inevitable hormonal issues during puberty.
Other triggers include a variety of medications and their side effects, environmental aggressors - like extreme weather and high pollution - diet, and genetics. Since most of these triggers except diet are factors that sometimes we can't change, we can create harmonious skin by maintaining what we can change; a healthy diet and a curated skin routine. Maintaining a diet rich in leafy green vegetables (kale, spinach), proteins (broccoli, asparagus, avocado), and antioxidants (strawberries, blueberries, beets) and sticking to a natural skin routine will bring you closer to skin harmony.
Newsletter
Subscribe
for more blog updates and exclusive discounts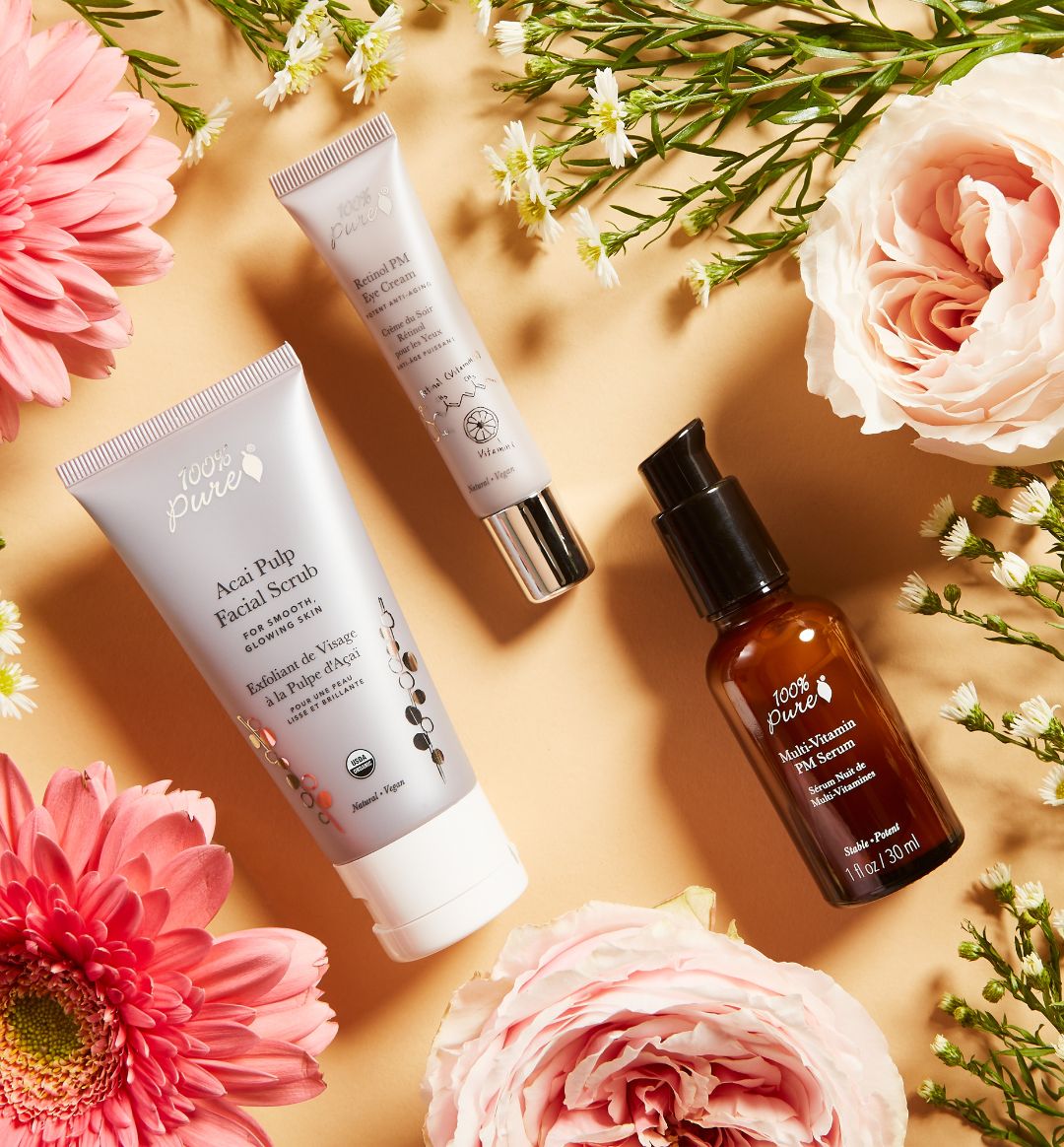 Top 7 Skincare Products for Controlling Blemishes
Luckily, curated skin routines with an emphasis on blemish treatments are our specialty. We use antibacterial, cold-pressed essential oils to purify and cleanse. Our products can deeply clean and calm, without being harsh or causing adverse side effects. Another plus? They don't cost a fortune or require a prescription to purchase.
Without further ado, check out our top products for controlling blemishes and how you can incorporate them into your skincare routine for a clearer, smoother complexion.
#1. Charcoal Clay Cleanser

If used once (or twice) daily, cleansers help to get rid of blemish-causing buildup sitting on our skin. This cleanser utilizes brightening, detoxifying charcoal, and kaolin clays to result in neutralized skin and pore size reduction. If that weren't powerful enough, this detoxing cleanser includes powerful lemon extract and lemon water for illuminating power and an antibacterial boost.
Key Benefits:
Removes the build-up of dirt and toxins
Minimizes the size of the pores
Gently and naturally exfoliates the skin
Rejuvenates your complexion
Directions: Shake the bottle. Squeeze half dollar-sized amount of detox face wash onto wet konjac sponge, wet facial cleansing brush, or directly onto wet face and neck. Gently and thoroughly massage in circular motions. Rinse with warm water.
#2. Tea Tree & Willow Clarifying Astringent

Most acne astringents use harsh and drying alcohol to pull oil and dirt from the skin. This blemish astringent uses tea tree water and tea tree oil to gently tone skin. Along with witch hazel and a custom blend of herbs that contribute to long-term sebum control, you'll see a brightened complexion and instant soothing for breakouts that need to go away.
Benefits:
Antibacterial tea tree clarifies the skin
Antiseptic herbs soothe and calm redness and irritation
Helps to counteract bacteria and balance excess oil
Directions: After cleansing, pump a half dollar sized amount into clean hands and pat onto face (including eyelids / around eyes) and neck. Or, pump onto a cotton pad and gently sweep onto the skin and neck.
#3. Dark Spot Remover

This treatment doubles as a toning serum with blemish-fighting power. Matsutake mushroom extract and lime work to help brighten acne scars naturally. Skin-boosting vitamin C brightens, while papaya helps speed up new skin production and collagen. Use regularly after a breakout, and even on blemish-free skin for a boost of radiance.
Benefits:
Naturally reduces acne scars and discoloration
Moisturizes with hydrating aloe juice
Protects against free radical damage
Evens skin tone and minimizes dark spots
Directions: After cleansing and toning skin, apply a dime-sizedamount over face, underneath a moisturizer. Although this facial dark spot remover can be used for spot treatment, apply it all over the skin for best results.
#4. Tea Tree Balancing Moisturizer

A moisturizer that can balance your skin and control blemishes is always a tricky one to find. We specifically created this moisturizer to strike the perfect balance between the two concerns. It soothes the skin and provides it with tea tree extracts that absorb excess oil. The addition of soothing aloe replenishes essential hydration, while cooling peppermint oil and tea tree calm inflamed skin.
Benefits:
Lightweight, quick-absorbing with no oily residue
Acne-fighting herbs soothe and balance skin
Antibacterial tea tree oil clarifies pores without stripping skin
Directions: Apply a nickel-sized amount to clean, dry hands. Gently press and massage into freshly cleansed skin, taking care not to pull or tug. Can be used in the morning and the evening.
#5. Multi-Vitamin + Antioxidants PM Serum

This serum has mega anti-aging power with enriching vitamin E and brightening vitamin C. As an added skin bonus, this potent formula also contains retinol and niacinamide for blemishes. Retinol helps to sweep pores clean of dirt and debris, enhancing the effectiveness of other ingredients in your skincare routine. Follow that with niacinamide – vitamin B3 – which is anti-inflammatory to give you soothed skin, but also helps with anti-aging benefits to smooth fine lines and tighten pores.
Benefits:
Concentrated with 31% skin-beneficial vitamins
Potent vitamins help to lessen aging concerns
Brightening vitamins even skin tone
Increases firmness and elasticity in the skin
Directions: In the evening, apply a dime-sized amount of this serum onto the skin, after cleansing and before moisturizing. Gently press into skin of face and neck. For PM use only. Follow with an SPF the next morning.
#6. Acai Pulp Facial Scrub

Blemishes are not just caused by excess oil, but also when excess dry skin clogs your pores! Keep your complexion smooth and those pores clean with a natural exfoliant. Instead of harsh exfoliants, we harnessed the power of nourishing grape seed and acai berry to create a powerful facial scrub for pristine, glowing skin.
Benefits:
Essential oils reveal a brighter, radiant complexion
Natural citrus oils help to purify skin and unclog pores
Amino acids help to plump and smooth skin
Features grape seed exfoliants rather than harmful plastic beads
Directions: This is a full-strength, potent formula. To use as a scrub: emulsify a quarter-sized amount between fingers with water, and massage gently in circular motions onto wet skin. To use as a mask: apply a thick layer onto clean skin and leave it on for 20 minutes to receive intense nourishment. Rinse away with warm water.
#7. Anti-Acne Sheet Mask

Talk about a mask-match made in heaven for treating blemishes. Our anti-acne mask includes soothing and hydrating aloe which also reduces redness and inflammation. The trifecta of herbs – rosemary, parsley, and basil – help balance oil production in the skin and achieve a brightened complexion while witch hazel, grapefruit extract, and tea tree help address active breakouts and blemishes for instant results.
Benefits:
Features salicylic acid to help unclog pores
Natural antibacterial tea tree detoxifies and purifies skin
Non-stripping plant ceramides nourish the skin
Hyaluronic acid feeds the skin with soothing hydration
Directions: Unfold and place the sheet mask onto clean, freshly cleansed skin, pressing gently to ensure full contact around eye, nose, and mouth area. Remove after 20 minutes, and use excess solution as a serum by massaging into neck and décolleté.
When blemishes strike, we need a quick and powerful fix to control them and get our skin back to normal. No need to turn to harsh acids and chemicals -- natural ingredients have the power to soothe and eliminate any blemish that's giving you a hard time.
We know finding the perfect blemish treatment can be stressful and a chore, but at least natural acne treatment exists to keep blemishes at bay and help you fight a win-able breakout battle. Maintaining a natural skincare routine with the best blemish treatments on the market, treating our bodies like the precious temples they are, and incorporating targeted treatments are the most effective treatments for controlling blemishes to create glowingly smooth, refreshed skin.
We carefully hand-select products based on strict purity standards, and only recommend products we feel meet this criteria. 100% PURE™ may earn a small commission for products purchased through affiliate links.
The information in this article is for educational use, and not intended to substitute professional medical advice, diagnosis, or treatment and should not be used as such.
Sign up to our email newsletter for more blog updates and exclusive discounts.
< Older Post | Newer Post >