The Best Natural Face Moisturizers for Hydrated, Glowing Skin
Get ready to embrace the wonders of nature for a glowing complexion like never before!
Posted on May 27, 2023
Written by: 100% PURE®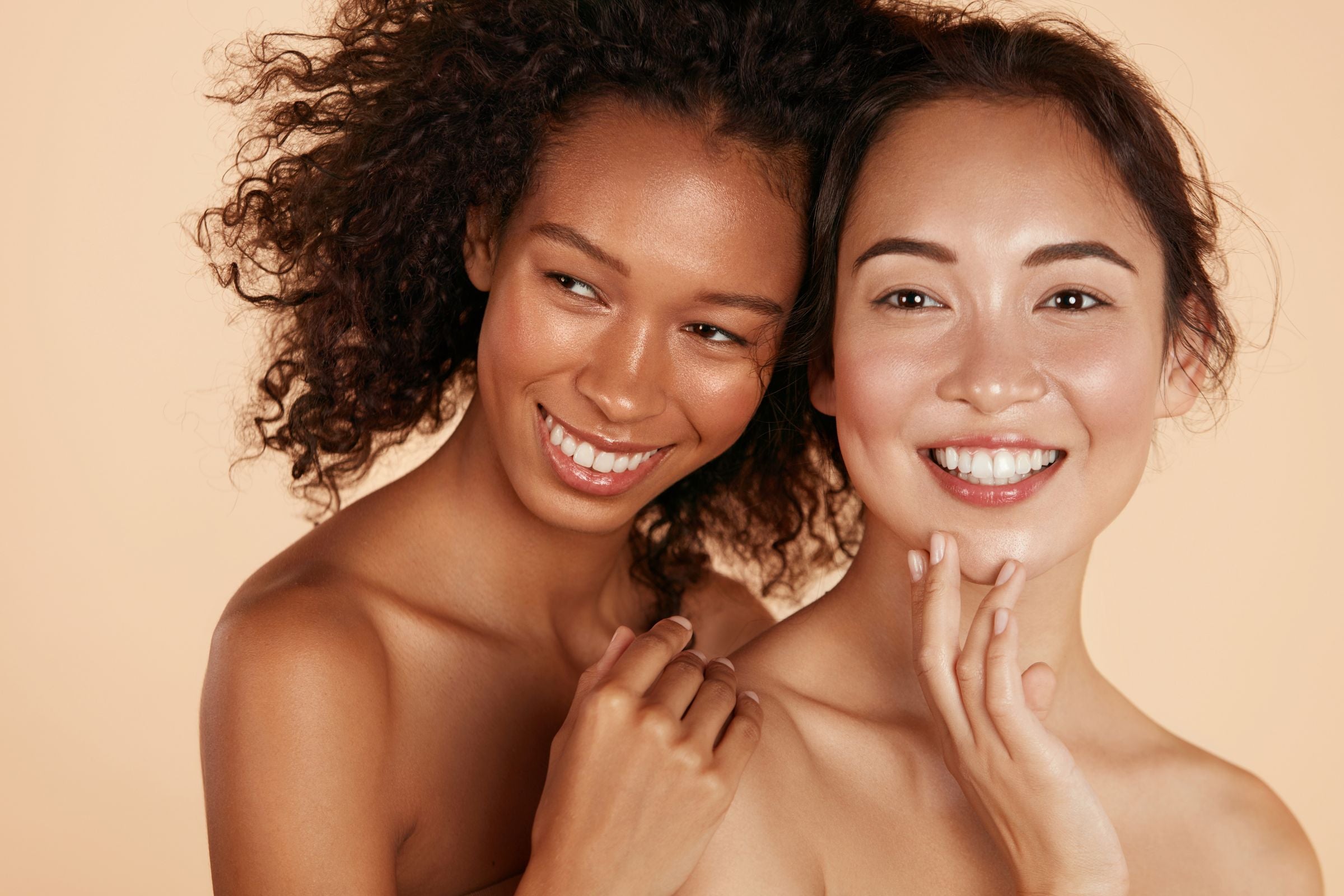 If you're on a quest for beautifully hydrated and glowing skin, then let me tell you why natural moisturizers are the way to go. Picture this: your skin, pampered and nourished by the goodness of nature, free from toxic chemicals and artificial additives. Sounds amazing, right? Well, that's exactly what natural moisturizers offer.
What are Natural Face Moisturizers and How Do They Differ from Traditional Moisturizers?
From the manufacturing of their bottle to the list of ingredients, natural moisturizers differ greatly from traditional moisturizers.
Natural moisturizers distinguish themselves by their simpler, plant-based ingredient profiles. Their focus lies on botanical extracts and oils. Their commitment to sustainability and ethical practices stays intact no matter what.
While traditional moisturizers have been widely used for decades, their obvious drawbacks have made them less favorable compared to natural alternatives. Their ingredients have been linked to various skin sensitivities, allergies, and long-term health risks.
Benefits of Using Natural Face Moisturizers
Natural moisturizers are like a refreshing breath of fresh air for your skin. They bring together the best of ethically sourced natural ingredients to nourish your skin. Here are some more benefits of using natural face moisturizers.
Suitable for All Ages

Natural moisturizers are generally well-tolerated by individuals of all ages, including children and older adults. Their gentle formulations and reliance on natural ingredients make them suitable for individuals with delicate or mature skin.
Nourishing Ingredients

Natural moisturizers often contain nourishing ingredients derived from plants and botanical extracts. These ingredients are rich in vitamins, minerals, and antioxidants that can provide essential nutrients to the skin.
Potential for Multi-Purpose Use

Many natural moisturizers offer versatility and the potential for multi-purpose use. Some natural moisturizers can double as a makeup primer, providing a smooth base for foundation application. Others can be used as overnight masks or spot treatments for targeted hydration and nourishment.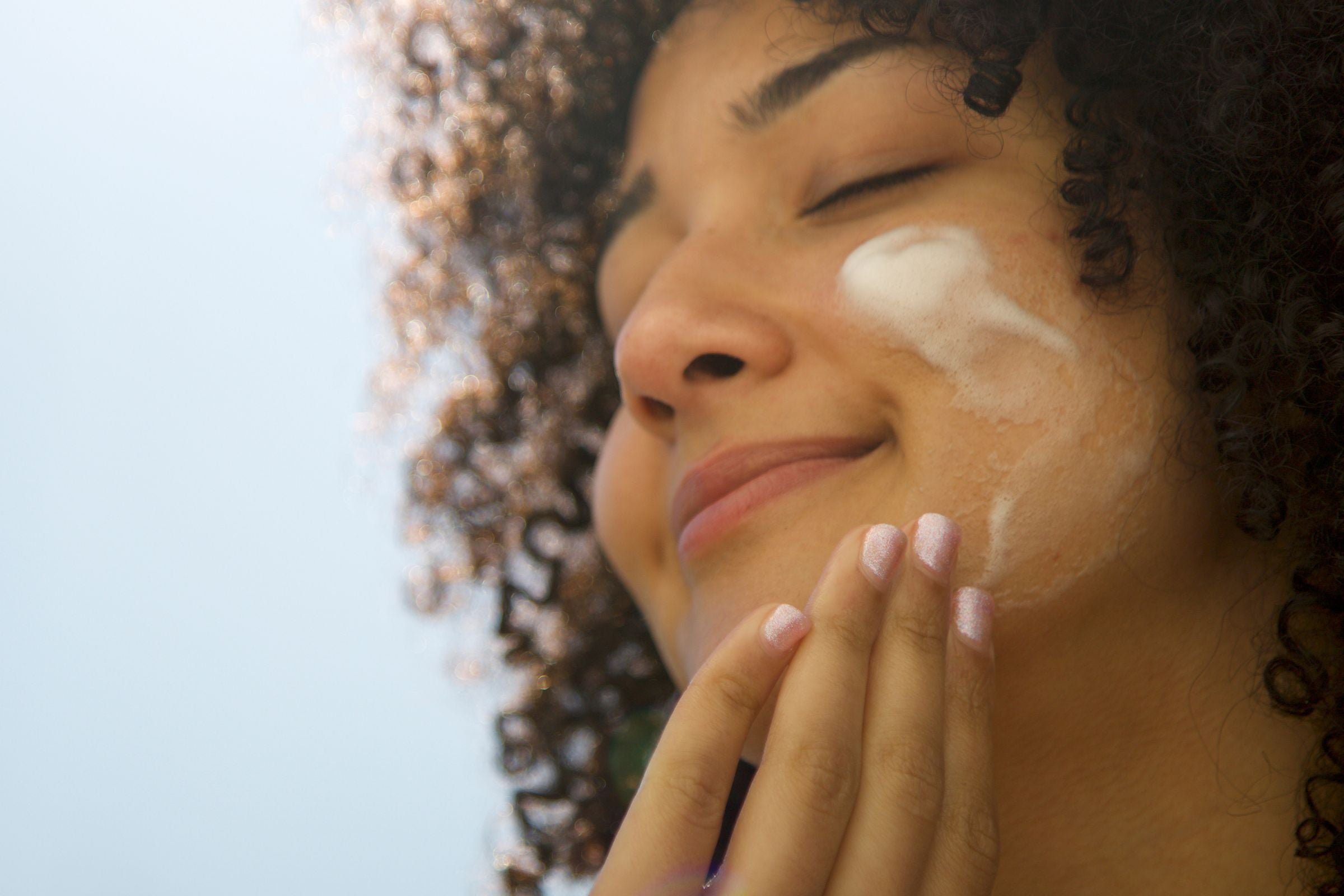 Can Natural Cosmetics Be Used on All Skin Types?
Yes, natural moisturizers can hydrate and nourish all types of skin. However, you can always pick moisturizers that have ingredients that suit your skin type the best.
Dry Skin: Choose moisturizers with nourishing ingredients like shea butter, avocado oil, or argan oil for deep hydration.
Oily Skin: Opt for lightweight moisturizers with ingredients like jojoba oil, grapeseed oil, or tea tree oil to balance sebum production and control shine.
Combination Skin: Look for moisturizers that offer a balance of hydration without being too heavy or greasy. Ingredients like aloe vera, hyaluronic acid, or rosehip oil can work well for combination skin.
What to Look for When Shopping for Natural Face Moisturizers
If you are buying natural face moisturizers for the first time, these are the 5 things you need to check before swiping your credit card:
The ingredient list should be transparent and contain all the natural resources.
The bottle has a seal and certifications that indicate the brand is indeed organic.
Do a patch test and see how your skin reacts to the product.
Newsletter
Subscribe
for more blog updates and exclusive discounts
Top 5 100% PURE Natural Face Moisturizers for Hydrated, Glowing Skin
100% PURE has created the best natural face moisturizers that can deeply nourish your skin and make it appear radiant. Let's take a look at the top 5 best-selling 100% PURE Natural Moisturizers.
Seaberry Moisturizer

This highly nourishing moisturizer utilizes organic seaberry fruit oil as its main ingredient, enriched with over 50 beneficial phytonutrients. These nutrients work together to enhance the vibrancy, well-being, and glow of your skin. The powerful reparative properties of seaberry, combined with bakuchiol, plant stem cells, and peptides, effectively combat and minimize signs of aging.
Mushroom Peptide Moisturizer

This rich, potent moisturizer combines 11 medicinal mushrooms with hyaluronic acid and quinoa peptides to provide concentrated hydration and firming benefits. Enriched with antioxidants and anti-inflammatory nutrients, it enhances skin radiance and vitality. The synergistic effect of hyaluronic acid and polysaccharide-rich mushrooms deeply hydrates the skin, while quinoa peptides promote firmness and elasticity.
Black Tea Grass Jelly Anti-oxidant Moisturizer

This moisturizer features Black Tea and Grass Jelly to soothe the skin and provide strong protection against free radicals. With its deep-penetrating formula, it effectively fights signs of aging by delivering intense hydration. The concentrated antioxidants found in Puerh black tea shield the skin from damage caused by free radicals, similar to how sunblock protects against the sun.
Coffee Bean Face Cream

Our beloved 100% Pure Coffee Bean Caffeine Eye Cream fans demanded its facial moisturizer counterpart and we delivered. While the eye cream focuses on addressing dark circles and reducing puffiness, the benefits of caffeine for your skin in this moisturizer are threefold: 1) Firming, 2) Illuminating - through enhanced circulation, which brings about a natural brightness akin to the glow after physical activity, and 3) Restorative - caffeine aids in rejuvenating sun-damaged skin while providing protective properties.
Restorative Sea Culture Extra Riche Créme

Indulge your skin with a lavish and opulent face cream that provides abundant moisture, infused with nourishing sea minerals, antioxidants, amino acids, vitamins, and other valuable trace elements. This decadent cream deeply hydrates the skin, promoting a healthier and softer complexion. It utilizes skin-plumping seaweed polysaccharides and red algae to lock in moisture, ensuring long-lasting hydration and leaving your skin supple and well-nourished.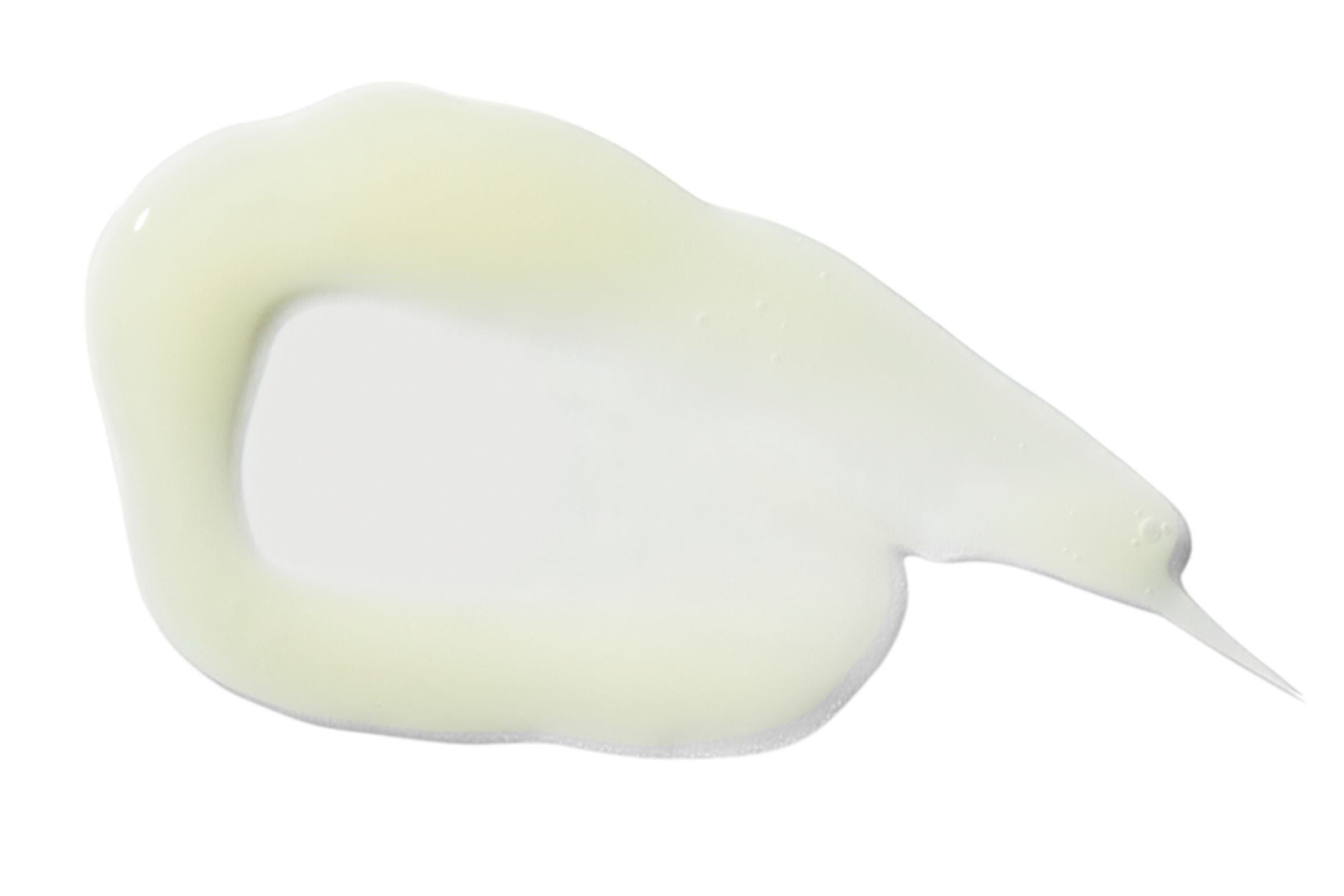 How to Use Natural Face Moisturizers for Best Results
Using a natural face moisturizer is not that different from using a traditional moisturizer. You just have to follow the basic skincare steps:
1. Cleanse your face with a gentle cleanser.
2. Take a small amount of the natural moisturizer on your fingertips.
3. Gently massage the moisturizer onto your face using upward motions.
4. Tap or pat your skin with your fingertips to aid absorption.
5. Allow a few minutes for the moisturizer to fully absorb before applying makeup or sunscreen.
How Often Should You Use Natural Face Moisturizers?
As a general guideline, it is recommended to use a natural face moisturizer twice a day. In the morning, moisturizing helps to hydrate and protect your skin throughout the day, creating a smooth canvas for makeup application. In the evening, moisturizing provides nourishment and replenishment to the skin while it repairs and regenerates during sleep.
Frequently Asked Questions
What are natural face moisturizers and how do they differ from traditional moisturizers?
Natural moisturizers tend to have simpler ingredient lists, avoiding synthetic additives like parabens and sulfates. They prioritize sustainability, often using renewable resources and eco-friendly practices. Natural moisturizers are generally gentler on the skin, making them suitable for sensitive skin types.
What are the benefits of using natural face moisturizers?
Natural face moisturizers contain plant-based ingredients that are rich in vitamins, minerals, and antioxidants, providing nourishment and hydration to the skin. They are typically gentler on the skin and less likely to cause irritations or allergic reactions. This makes them highly suitable for sensitive skin.
Can natural face moisturizers be used on all skin types?
Natural moisturizers are often well-suited for sensitive skin due to their gentler formulations and absence of harsh chemicals. However, individuals with oily or acne-prone skin may need to select natural moisturizers that are more lightweight. Similarly, those with dry skin might benefit from richer and more emollient natural moisturizers.
What should I look for when shopping for natural face moisturizers?
Firstly, examine the ingredient list for recognizable plant-based components. Look for products labeled "organic" or "certified natural" to ensure a higher percentage of organic ingredients. Check for additional certifications like USDA Organic or Ecocert, which indicate adherence to certain organic standards. Consider your skin type and choose a moisturizer formulated for your specific needs, whether it's for dry, oily, or sensitive skin.
How often should I use a natural face moisturizer?
The frequency of using a natural face moisturizer depends on various factors, including your skin type, climate, and personal preference. It is recommended to use a moisturizer twice a day. However, if your skin feels tight or parched then you can use it more often.
We carefully hand-select products based on strict purity standards, and only recommend products we feel meet this criteria. 100% PURE™ may earn a small commission for products purchased through affiliate links.
The information in this article is for educational use, and not intended to substitute professional medical advice, diagnosis, or treatment and should not be used as such.
Sign up to our email newsletter for more blog updates and exclusive discounts.
< Older Post | Newer Post >