Natural Skin Care Products Demystified: Choosing the Right Ones for Your Skin
Nurture Your Skin with Nature!
Posted on July 27, 2023
Written by: 100% PURE®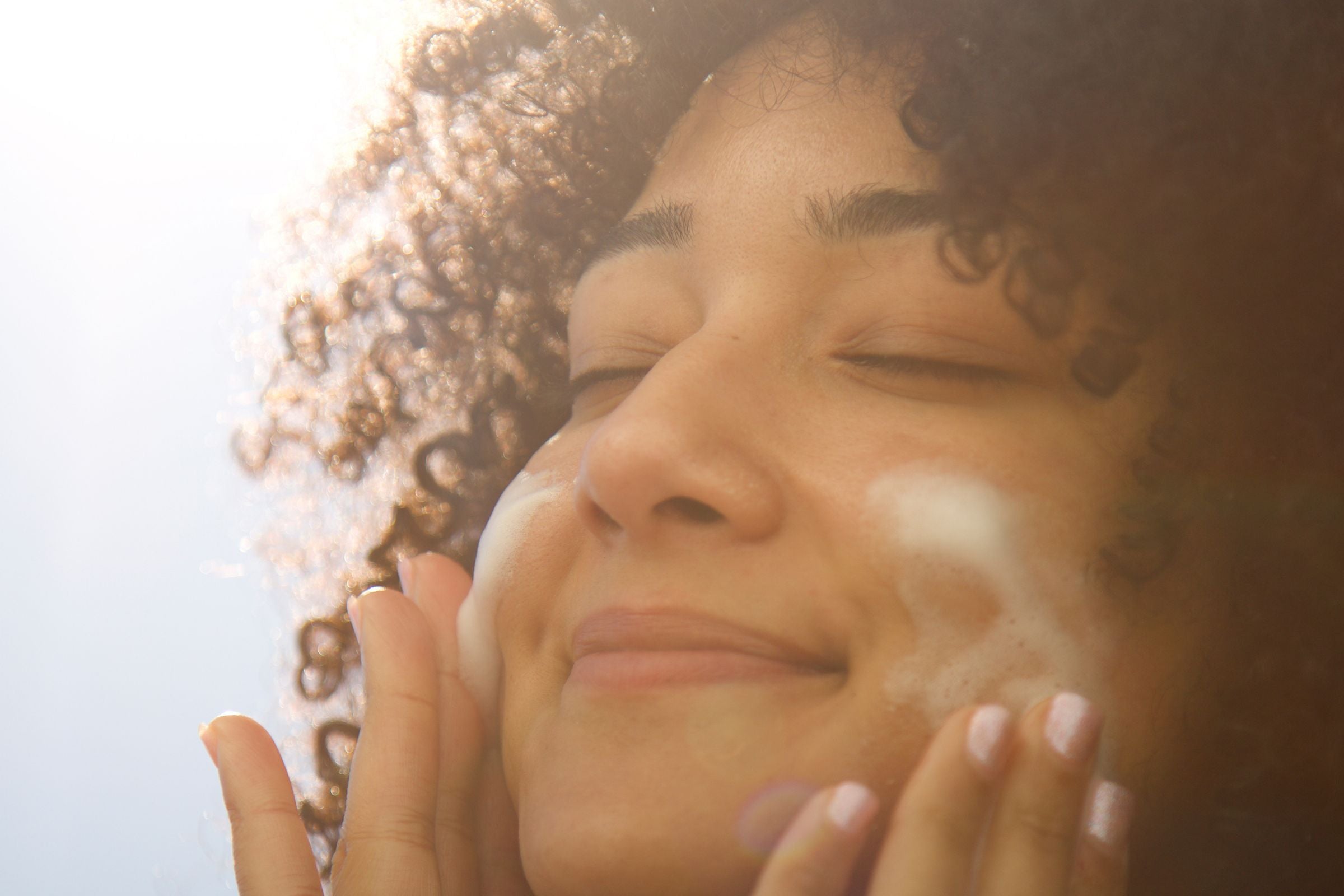 How motherly is Mother Nature? In terms of her control of the weather, some of us might be on the fence when she gives us her 'cold' shoulder versus others who embrace her 'warm' company. Weather aside, we all tend to respect a guiding force of nature and source of creation, especially when it comes to her fruits of labor.
Whether it's plant, food, flower, or fruit-inspired, we get her good genes when it comes to her beautiful and bountiful harvest of natural skincare ingredients. So, it would make sense that if all ingredients from Mother Nature are natural, then they would suit all skin types, right? Not necessarily.
Let's just say Mother Nature works in mysterious ways, and not all its au natural ingredients infused into skincare products are created equal for all skin types and concerns. Let's break down your skin and the benefits of natural ingredients – plus debunk some common myths surrounding mythical Mother Nature's natural ingredients nurture your skin with nature!
Understanding Your Skin
When it comes to raising your glass, knowing your skin type is a fine occasion to toast to, and one of the most worthwhile tid bits of information you can have. Just like people's individual taste choices, each of us has our own preferences for skincare products. While liberating, that freedom can lead to more of a self-restraint with the plethora of products out there.
Knowing your skin type allows you to better understand what products will benefit your skin and which could end up potentially doing more harm than good – hint, synthetic ingredients. Whether you have oily, dry, combination, or sensitive skin, choosing high-quality ingredients that are specifically tailored to your skin type is critical in finding the best natural products for you.
Normal
Think of this skin type as the teacher's pet. It is usually on its best behavior (besides a hormonal pimple or two) and doesn't want for a thing. This skin type is the most coveted because it is generally low-maintenance and balanced – feeling neither too dry or too oily.
Dry
Dry skin needs a bit more attention and love. Dry skin types usually notice tightness, flaking, redness, and thirsty-feeling skin. This is because people with dry skin produce less sebum (natural oils) than other skin types, resulting in a complexion that looks flaky and dull.
Oily
This skin type is probably the easiest to spot, and most with oily skin are aware that they have this skin type. You'll notice a shiny or slick texture on the surface of your face, most common in what's called the T-zone (forehead, nose, and chin), due to excess oil production.
Combination
This kind of skin has some traits from both the above – areas that are oily, very dry spots, and periods where things are balanced or neutral. Most commonly, the cheeks and perioral area tend to be dry and the nose and forehead oilier. The most important thing about combination skin is that it doesn't always behave the same.
Acne-Prone
Acne-prone skin appears to have a bumpy texture due to blackheads and whiteheads and break out easily. Skin inflammation might accompany this, which goes hand-and-hand with breakouts. There is quite a bit of overlap between the oily and acne-prone types since excess oil is a key contributing factor to clogged pores and blemishes.
Sensitive

Sensitive skin is like the cry baby of the types. It seems to react to anything and everything. If you truly have sensitive skin, it will get hot, red, itchy, or irritated from things like skincare products, showers, and exercise. Those with sensitive skin are also often diagnosed with eczema, rosacea, or dermatitis.
*Note: a skin type is not the same as skin behavior. You can have hormonal breakouts or sensitive skin, for example, that overlap with the skin types above.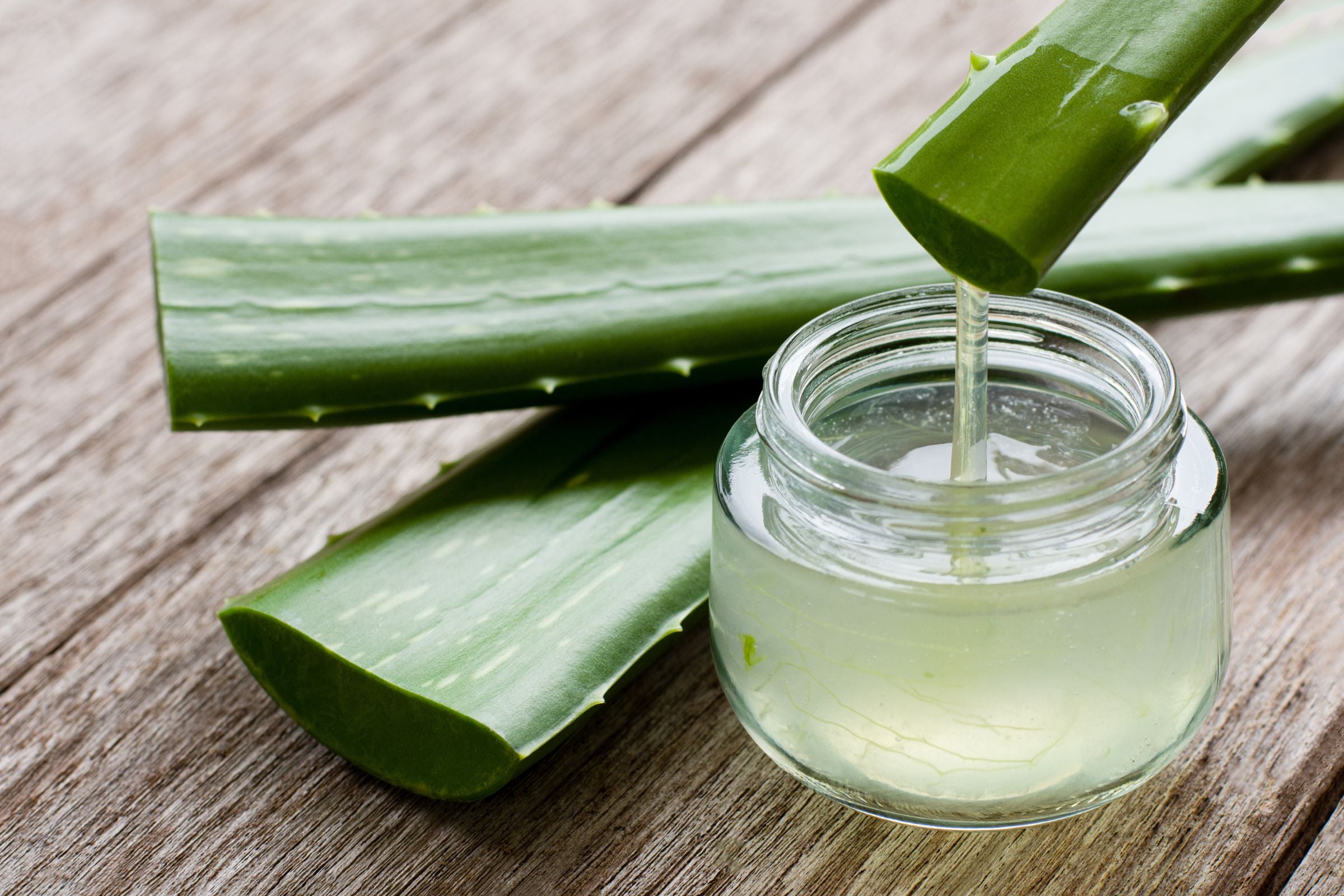 The Natural Skincare Revolution
When it comes to the evolution of natural skincare, it really came from the power of the people – and reputable brands following suit. For many years, we've been bombarded with all sorts of synthetic ingredients in our products. It's enough to make your head spin. But as more people become conscious of what they put on their skin, the use of natural skincare went on an upsurge, and rightfully so.
Unlike traditional skincare products, with chemical this, artificial that – natural skin products are made from organic ingredients, free from synthetic chemicals, and gentle to the skin. The benefits of using natural skin formulas are numerous; they reduce the risk of skin irritation, allergic reactions, acne breakouts, or long-term adverse effects on skin.
Today, many people are embracing the idea of taking care of their skin using products that harness the power of Mother Nature herself. It's not just a passing trend; it's a revolution that is gaining momentum worldwide. So, what's behind this surge in popularity? Below are some of the reasons behind people picking a more organic and evolutionary approach in their skincare routine:
#1. Increased awareness about the potentially harmful effects of synthetic chemicals and toxins found in conventional skincare products.
#2. The desire for safer and more sustainable alternatives that prioritize natural ingredients.
#3. Growing demand for cruelty-free and vegan products, aligning with ethical and environmental values.
#4. Natural ingredients are known for their benefits and effective results, such as soothing, hydrating, and anti-aging properties.
#5. Natural skincare often focuses on holistic wellness, considering overall health and balance, instead of toxic ingredients that can affect not only skin, but overall health.
#6. Natural skincare products are believed to work in harmony with the skin's natural functions, promoting healthier and more radiant skin.
#7. The absence of synthetic ingredients ensures that natural cosmetics are non-toxic and environmentally friendly.
Breaking Down Natural Skincare Ingredients & Debunking Myths Around Them
Natural skincare products are formulations that prioritize using ingredients derived from nature, such as fruits, plants, minerals, and other organic sources. They are typically free from synthetic chemicals, artificial fragrances, parabens, sulfates, and other potentially harmful substances commonly found in conventional skincare products.
Natural skin products boast a wide range of skin-eficial ingredients that are both gentle and effective on the skin. Here are some common ones you'll frequently encounter and their benefits:
Tea Tree Oil: With its antibacterial and anti-inflammatory properties, tea tree oil is often used to treat acne and blemishes, as well as help combat excess oil.
Green Tea Extract: Rich in antioxidants, green tea extract helps protect the skin from UV assailants and environmental damage, and it boasts stellar anti-aging benefits.
Witch Hazel: A natural astringent, witch hazel helps tighten pores, tone skin, reduce redness, and soothe irritated skin.
Aloe Vera: Known for its soothing and hydrating properties, aloe vera helps calm irritated skin and promotes healing.
Rosehip Oil: A natural hydrator that's packed with vitamins A, C, and E, for amazing anti-aging, brightening, collagen-boosting, and moisturizing skin powers.
Cucumber: With its high amount of water, cucumber helps to hydrate and moisturize the skin, making it an excellent choice for those with dry or sensitive skin.
These are just a few examples of the abundant natural ingredients used in skincare products. Natural skincare aims to provide effective solutions while respecting the skin's natural balance and overall well-being.
Sometimes in the face of any popularity with something, there are forces – and not Mother Nature here – that are going to want to bring it down or spread some falseness about it. In the case of natural skincare, there are several misconceptions surrounding this au naturel movement that need to be debunked to promote a better understanding of natural skincare on a whole:
1. "Natural means always safe and effective": While natural ingredients can offer numerous benefits, it is essential to remember that not all natural substances are safe for everyone. Certain natural ingredients may cause allergic reactions or skin sensitivities. Moreover, the effectiveness of natural skincare products can vary depending on individual skin types and concerns. It's important to do thorough research, read labels, and consult with skincare professionals to ensure the safety and suitability of natural skincare products for your specific needs.
2. "Natural skincare products don't require preservatives": Preservatives are crucial for preventing the growth of harmful bacteria, fungi, and other microorganisms in skincare products. While some natural skincare brands may use natural preservatives, others may opt for synthetic preservatives that have been extensively researched and approved for safe use. The absence of preservatives in products can lead to bacterial contamination, reducing their effectiveness and potentially posing health risks. It is essential to strike a balance between using preservatives to ensure product safety and avoiding excessive use of potentially harmful preservatives.
3. "Natural skincare products are always more expensive": While it is true that some natural skincare products may have higher price points, not all natural products are expensive. The cost of skincare products can vary based on various factors, including brand reputation, sourcing of ingredients, manufacturing processes, and packaging. It is important to evaluate the quality and efficacy of a product rather than assuming that a higher price tag automatically equates to better results.
4. "Natural skincare is not as effective as conventional skincare products": This is simply untrue. Many natural ingredients have hundreds of years (if not more) at being tried, tested, and scientifically-backed for their effectiveness for certain skin concerns. As such, look for products with organic ingredients, cruelty-free certifications, and sustainability, for credible formulas. Additionally, consider the brand's transparency on manufacturing processes and sourcing. By taking these factors into account, one can make educated decisions in finding products that align with their values and promote overall wellness.
Newsletter
Subscribe
for more blog updates and exclusive discounts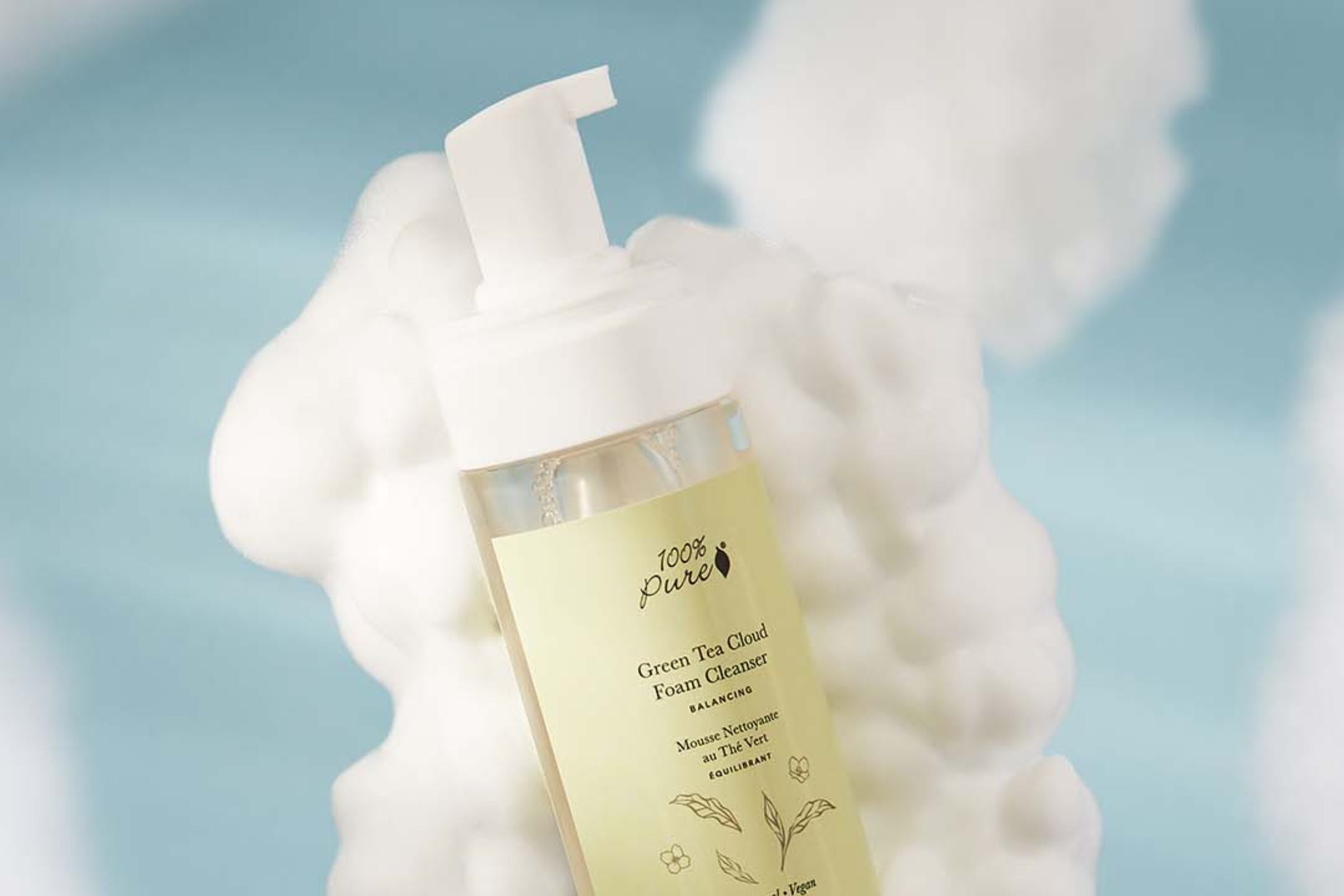 Navigating Labels and Making Informed Choices
Thankfully, as natural skincare has been increasingly growing in demand, so have consumers taking a more mindful approach to what they're putting on their skin. But understanding all these toxic ingredients and ambiguous labels – not to mention the ones you should be dodging - can be confusing and exhausting.
So, how do you identify these chemical culprits and better navigate the marketplace for natural skincare? Let's find out!
DO read labels. Be an ingredient detective. Conventional products are labeled with a jumble of unpronounceable words. There's also a lot of green-washing out there where companies falsely label their products as "all-natural" when the ingredients' lists say otherwise.
Your best offense is a good defense, and it starts with learning how to read labels for questionable ingredients and familiarizing yourself with top-offending culprits. Members of this dirty dozen include silicones, parabens, drying alcohols, sodium lauryl sulfate (SLS), chemical sunscreens, fragrances, and dyes.
Familiar yourself with the INCI. The acronym INCI stands for "International Nomenclature Cosmetic Ingredient". This is the standard by which cosmetic ingredients are named and categorized in the U.S. This system helps to provide a sense of clarity, standard, and accuracy in the beauty industry – while helping to keep consumers informed. For example, you may see the Common Name is Vitamin E, and the INCI Name is Tocopherol.
Consider skin care studies. Monitoring emerging studies on cosmetic ingredients to avoid is one way to stay up to date on how regulation evolves. And with time, reading ingredient labels becomes familiar enough to spot cosmetic ingredients to avoid right away.
Do your own research. Any ingredient is simply a click away. Feel free to be an ingredient detective and take a gander online to learn anything you'd like about skincare ingredients – or unfamiliar ones – and more about its benefits. Just make sure it's a reputable source. Our Ingredient Glossary is also a great guide to natural ingredients A to Z!
Understand misleading marketing terms. Natural beauty relates to skincare and cosmetic products mindfully made that don't contain toxic ingredients linked to harmful health effects. But there are other relatable terms, and many of these can be thrown about or interchanged, creating some confusion.
When a brand claims to be "clean" or "natural", it incorporates the following terms:
Organic: implies that no toxic chemicals have been used in the production of the material. These products have special seals on them, which a consumer should check before purchasing.
Cruelty-Free: refers to a final product and its ingredients that have never been tested on animals.
Green: refers to the manufacturing of the product from ingredient sourcing to final packaging having no harmful impact on the environment.
Natural: relies on natural ingredients. These brands aim to find natural solutions to replace toxic chemicals.
Unfortunately, since there's no established, industry-wide legal or official definition of natural or clean beauty, brands can define it, however, their heart desires. Since our skin is a living and breathing piece of tissue that absorbs oxygen and water, it's also going to naturally absorb what you put on it. It's important to follow these tips and understand the marketing terms for the health of your skin.
FAQs About Natural Skincare Products
Ready for some useful tips about natural skincare products? Yes, we've heard your questions – and we're grateful to offer you answers. Let's call this a 'Q and A' about natural skin products and choosing the right formulations for your skin type and concern.
Do natural skincare products have a shorter shelf life?
Natural skincare products often have a shorter shelf life compared to their synthetic counterparts due to the absence of chemical preservatives. However, natural preservatives like essential oils and vitamin E are added to extend the shelf life.
Can I use natural skin care products if I have sensitive skin?
Yes, natural skin care products can be suitable for sensitive skin. Many natural ingredients, such as aloe vera, chamomile, and jojoba oil, are known for their soothing and gentle properties.
How long does it take to see results from natural products?
The timeframe for results from natural skincare products varies by skin type. Oily or acne-prone skin may see improvements within weeks. Dry skin may notice changes in a few days to a couple of weeks. Sensitive skin could experience relief within a week or longer. Addressing aging concerns may take several weeks to months. The key is to be patient and consistent.
Can natural skincare products cause allergic reactions?
Natural skincare products are generally considered safer to use and less likely to cause allergic reactions compared to synthetic products. These products work synergistically to hydrate, replenish, and support the skin's natural functions.
How can I store natural skincare products properly?
Keep them in a cool, dry place away from direct sunlight and extreme temperatures. Avoid storing them in areas prone to heat or humidity, such as bathrooms. Close the product lids tightly after each use to prevent air and moisture exposure. Also, avoid contaminating the products by using clean hands or a spatula for application.
The power of nature in skincare lies in the gentle yet effective properties of natural ingredients that nourish, protect, and rejuvenate the skin. From soothing aloe vera to regenerative rosehip seed oil and antioxidant-rich green tea extract, natural ingredients provide a holistic approach to skincare.
It is essential to build a consistent natural skincare routine tailored to your skin type and concerns. By choosing products that incorporate natural ingredients, you can harness the potency of nature to address specific skin conditions such as acne or pigmentation. Natural skincare products work synergistically with your skin, delivering nourishment and promoting balance for a healthier complexion. They also take patience and consistency to see results.
To explore the benefits of natural skincare, consider incorporating products from 100% PURE. Their commitment to using pure, cruelty-free, and fruit-pigmented ingredients ensures that you are providing your skin with the best that nature has to offer. From cleansers and toners to serums and moisturizers, 100% PURE offers a range of natural skincare products to elevate your skincare routine and achieve radiant, healthy skin.
Remember, when it comes to natural skincare, consistency is key. Regularly using natural skincare products allows your skin to experience full benefits over time. Embrace the power of Mother Nature, nurture your skin with natural ingredients, and enjoy the transformative effects of a natural skincare routine. Your skin, health, and environment will thank you for it.
We carefully hand-select products based on strict purity standards, and only recommend products we feel meet this criteria. 100% PURE™ may earn a small commission for products purchased through affiliate links.
The information in this article is for educational use, and not intended to substitute professional medical advice, diagnosis, or treatment and should not be used as such.
Sign up to our email newsletter for more blog updates and exclusive discounts.
< Older Post | Newer Post >