How To Use Rosemary to Refresh and Revitalize Dull and Lifeless Hair.
Unleash the Power of Rosemary for Healthy and Radiant Hair
Posted on February 9, 2023
Written by: 100% PURE ®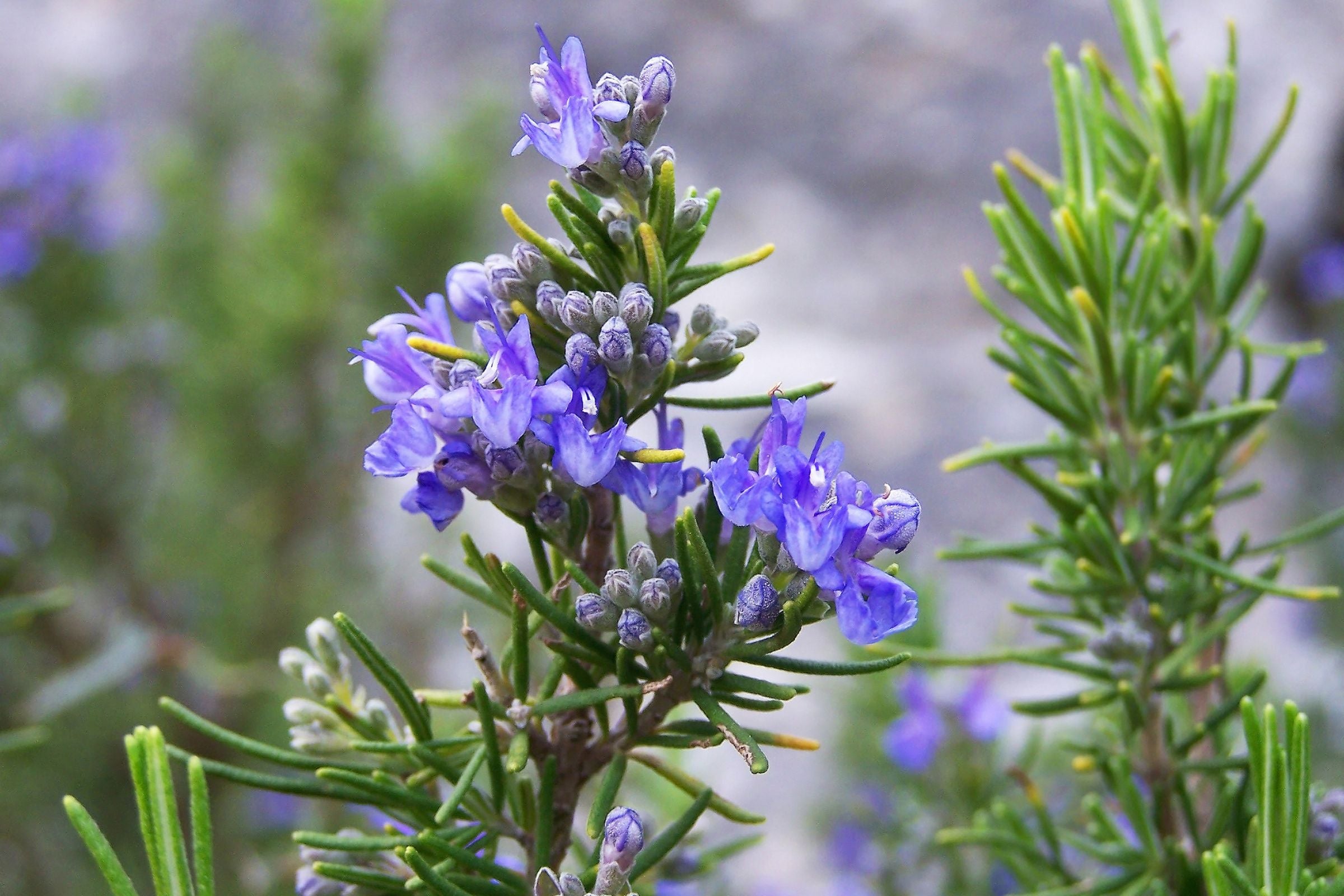 Rosemary is an aromatic herb that's known for both its culinary and healing properties. Native to the Mediterranean region, this woody herb has been used for food and medicine for centuries.
Similar to herbs like oregano, and cinnamon, rosemary is often found in the form of essential oils, which are highly concentrated and distilled, making them especially powerful in home remedies for hair.
Throughout the past few years, claims have been made regarding rosemary essential oil's benefits for hair growth. Some individuals swear by its benefits against hair loss, while others might tell you it keeps their hair long and thick. And as it turns out, some of these claims may be backed up by science!
Here's what you need to know about rosemary for hair growth–starting from its scientific benefits down to the different ways you can use it.
Rosemary and its Benefits
Rosemary essential oil has been shown to possess significant antimicrobial, anti-inflammatory, antioxidant, and neuroprotective properties. As a result, rosemary essential oil can promote hair growth while preventing breakage in the strands.
While more research is needed to support the purported benefits behind rosemary oil, the research so far is promising.
Some studies suggest that rosemary directly helps defend against hair loss. One 2015 trial compared the essential oil head-to-head against minoxidil, perhaps better known as the commercially named Rogaine, on alopecia. According to the results from that study, rosemary essential oil was found to be just as effective as minoxidil, and with potentially fewer side effects.
In a 1998 randomized, controlled, double-blind study also studying rosemary on alopecia, it was found that an aromatherapy essential oil blend that included rosemary was significantly more effective than the placebo. It was also acknowledged in medical reviews from both 2010 and 2011 that rosemary essential oil has the potential to stimulate hair growth. In one additional study on rosemary essential oil, it was shown to stimulate hair growth on the scalp.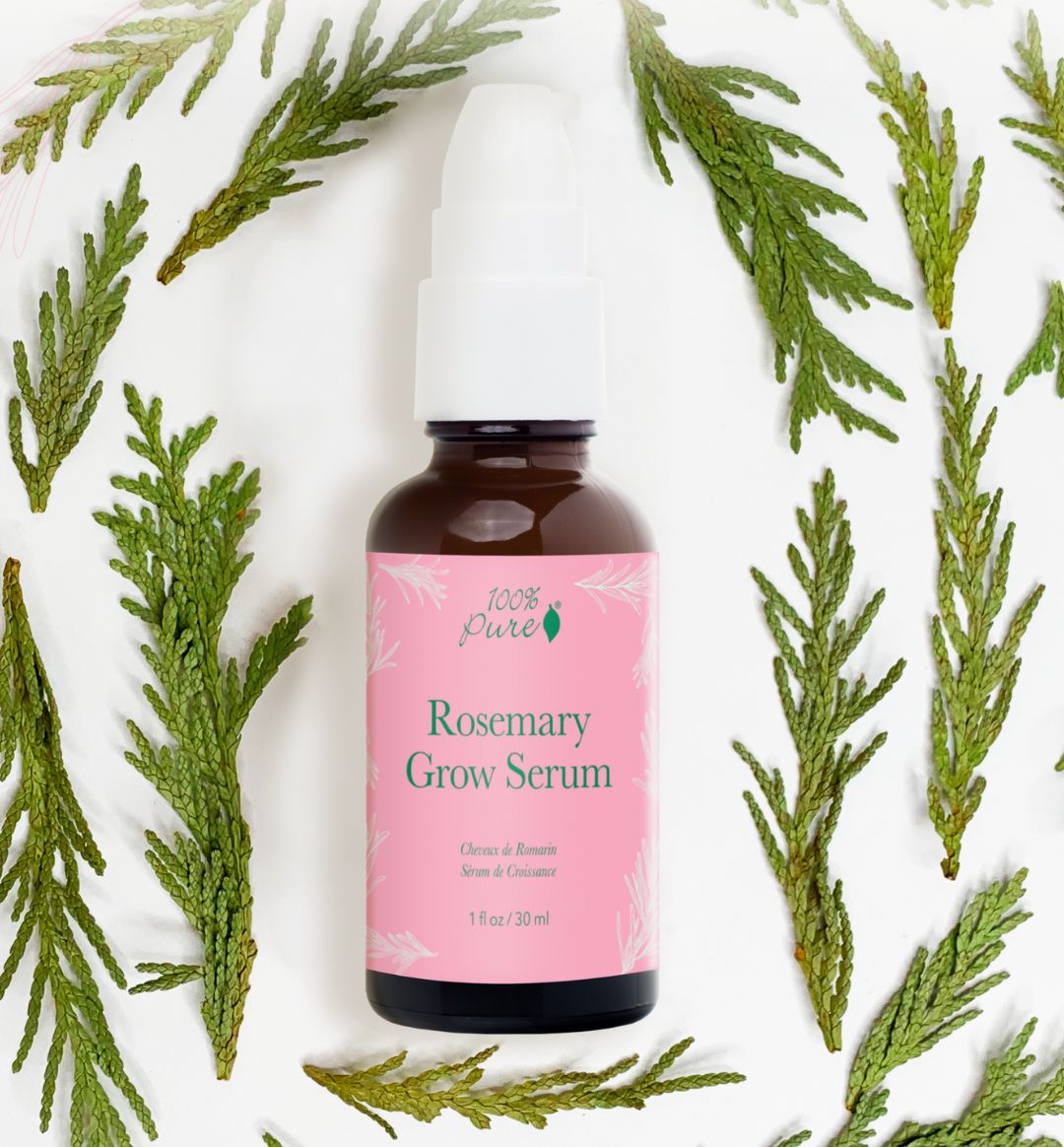 How to Use Rosemary on Hair
One of the beauties of rosemary is that it's incredibly versatile; there are plenty of ways to use it on your hair!
Here are a few easy ways to incorporate rosemary into your hair products at home.
Newsletter
Subscribe
for more blog updates and exclusive discounts
How to Prepare Rosemary Hair Oil
One of our favorite ways to use rosemary oil for hair growth is with the help of a nourishing rosemary hair oil. While rosemary essential oil is extremely labor-intensive, an oil infusion is simple to make.
To make your rosemary oil infusion, start with a generous amount of thoroughly rinsed and dried rosemary–you should have enough to fill up a mason jar. Fully submerge the rosemary in a carrier oil of your choice and seal. Leave the jar to sit on a windowsill for 30 days. Strain through a cheesecloth and store in a cool, dry place.
DIY Rosemary Hair Mask
If you're looking for a quick burst of rosemary's benefits, look no further than an intensive hair mask. Rosemary hair masks are both effective and simple to make at home; simply combine half a cup of coconut oil with 10-15 drops of rosemary essential oil. Combine in a medium-sized bowl and stir gently to incorporate.
At-Home Rosemary Hair Rinse
Rosemary hair rinses are great because they can be used every day. Plus, all you need is some apple cider vinegar, a few sprigs of rosemary, and a glass mason jar. Combine the rosemary and vinegar in the jar, seal tightly, and store in the refrigerator for at least fourteen days. Make sure to give the jar a good shake every few days.
Strain the mixture into a spray bottle or squeeze bottle, and apply to hair after shampooing.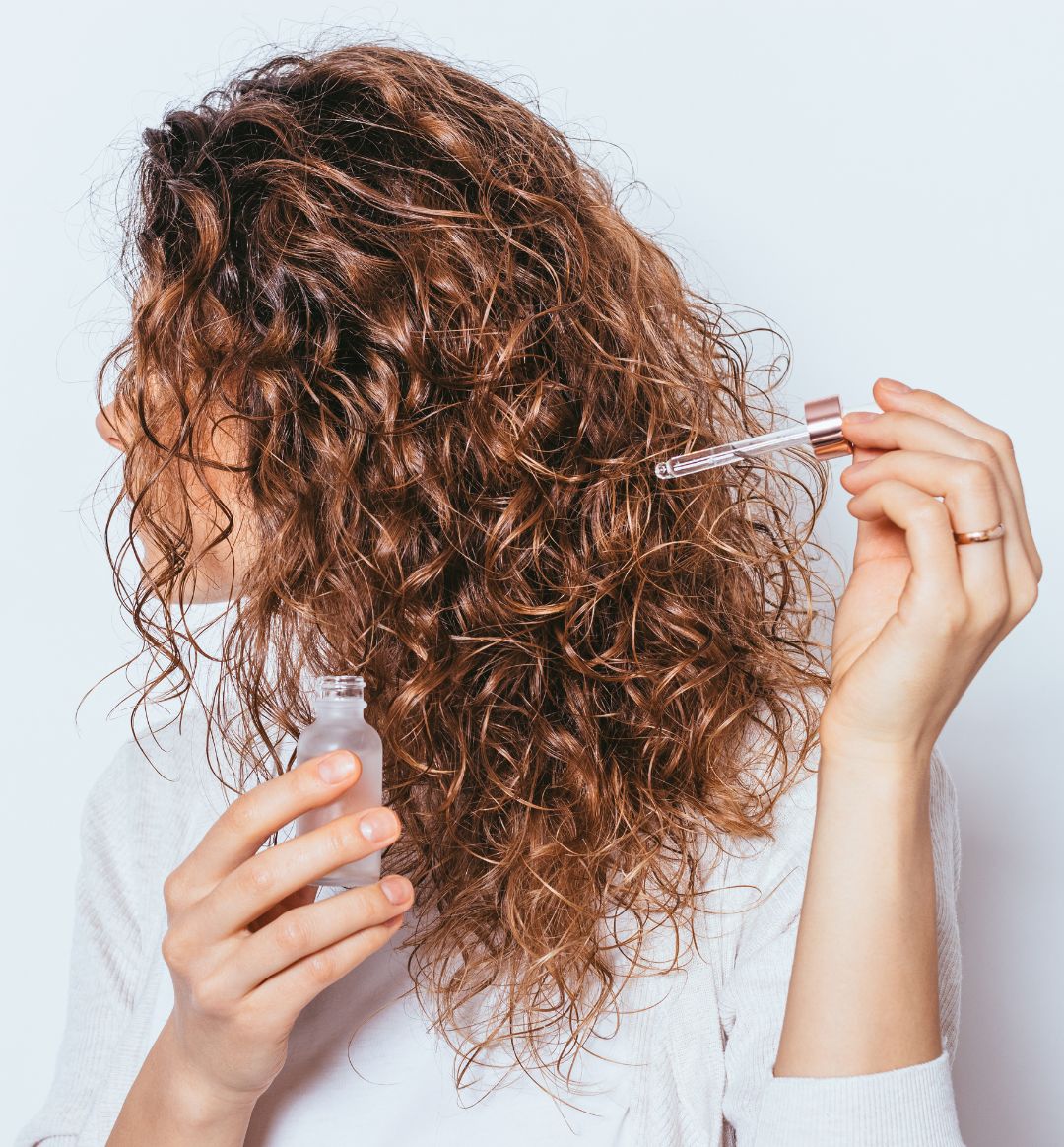 How to Incorporate Rosemary Into Your Hair Care Routine
There are plenty of ways in which you can incorporate rosemary into your hair care routine. But with a few helpful tips, you can confidently use it for a healthy flowing mane.
Consistency Is Key
When it comes to getting the most out of rosemary oil for hair growth, consistency is always key. It's important to note that rosemary doesn't cause instant results, and it'll take some time before you notice your hair reaping the benefits.
Which Hair Type Is Best for Rosemary Oil?
The good news about rosemary essential oil is that it can be used on any hair type–this is because it targets its benefits down to the follicle. This also makes rosemary essential oil safe to use on color-treated hair.
Potential precautions With Rosemary Oil for Hair
As a general rule, avoid adding too much rosemary essential oil to the scalp, as concentrated essential oils can be quite irritating when undiluted. To prevent rosemary oil from causing irritation, make sure to always dilute it in a carrier oil.
Rosemary for Revitalizing Hair: Final Thoughts
Rosemary is one of those herbs with not only a long history of traditional use, but also promising scientific research, and it could be your next holy grail for some flowing tresses.
Above all, make sure you're using a rosemary product that's both safe and expertly formulated. Our Rosemary Grow Serum works as a safe, clean, and convenient option for all hair types.
We carefully hand-select products based on strict purity standards, and only recommend products we feel meet this criteria. 100% PURE™ may earn a small commission for products purchased through affiliate links.
The information in this article is for educational use, and not intended to substitute professional medical advice, diagnosis, or treatment and should not be used as such.
Sign up to our email newsletter for more blog updates and exclusive discounts.
< Older Post | Newer Post >