5 Causes of Dull Skin and How To Brighten For Good
Get rid of dull skin and reveal a bright glow with our tips!
Posted on November 28, 2022
Written by: 100% PURE ®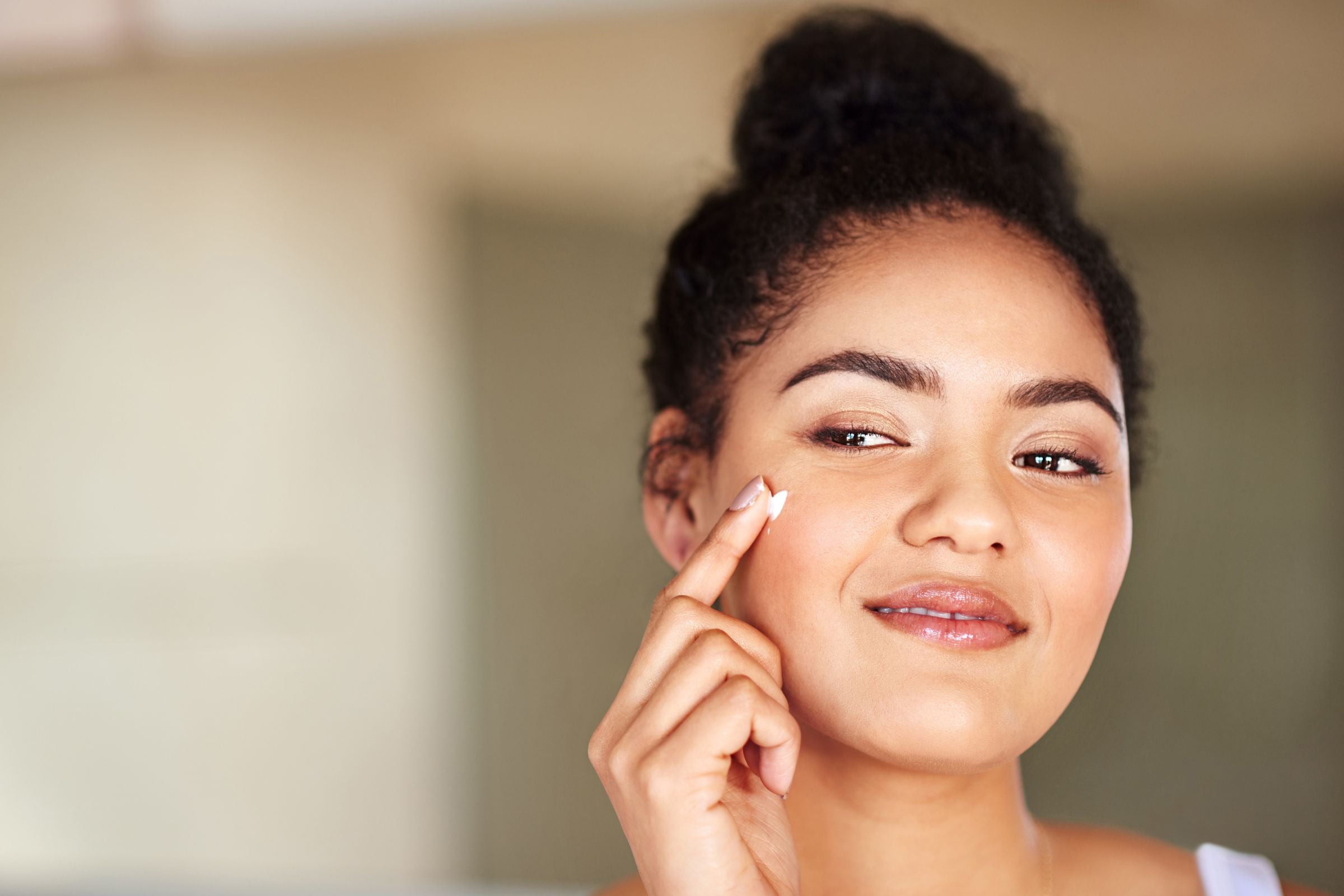 People commonly notice the dullness in their skin during the winter season. They can't quite figure out what exactly it is that makes their skin appear like that. Most of the time there isn't any further explanation for the term "Dull Skin". It simply means that the face looks like it lacks a radiant glow.
What is dull skin? What does it look like?
There are many things one can't help but notice in dull skin. To many, it just feels flat or looks like it lacks something. If not taken care of for a long time, the skin tone and texture could become uneven. The most common tell-tale signs of dull skin are:
Dry and flaky skin
Dark circles under the eyes
Skin shade appears darker and ashy
No redness in cheeks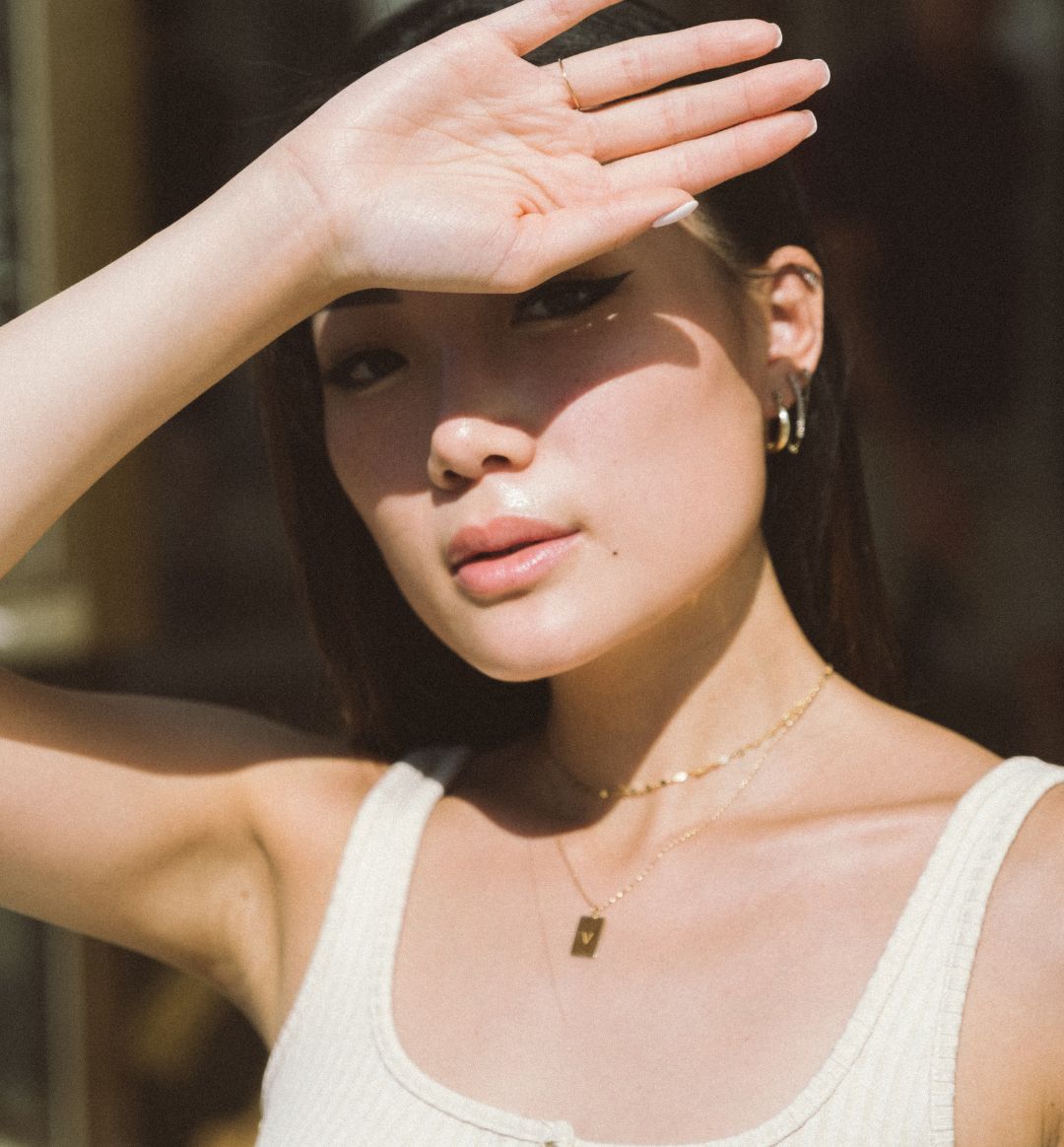 Why is my skin getting dull?
There is not one particular reason that makes the skin appear dull. There can be multiple factors contributing to this. The reasons can range from lack of sleep to harmful sun rays that penetrate the skin cells. Let's take a detailed look at what causes your skin to look dull.
1. Dehydration - avoid at all costs!

The number of skin issues that stem from dehydration is countless. The first thing that lack of moisture does for your skin is to make it look lifeless. Take the example of two plants, one is given water regularly and the other is not given the required amount of water. The stark difference in result represents how dehydration can suck the life out of a living thing. In the same way, your skin needs to be moisturized all the time. For this you need to do two things; drink lots of water daily and apply a good moisturizer at least twice a day.
Product-to-use: To quickly retain the moisture in the skin try the 100% Pure Water+Cucumber Hydration Kit. The formula of this hydration kit is made from naturally hydrating resources which makes it safe to use for everyone.
2. Dead Skins cells should be exfoliated away

The power of exfoliation is still underestimated by a lot of skincare beginners. People who skip it don't realize that they are not removing the build-up of dead skin cells. Those dead cells end up clogging the pores which cause dryness and a plethora of other skincare issues. Using a gentle scrub will clean those cells, oil, and debris and your skin will be clean of any impurities. This will also help the skincare products to penetrate deeper into your skin layer. As a result, your face will look fresh, moisturized, and radiant. One thing to keep in mind while using a scrub is not to over-exfoliate. Exfoliating too much can also cause damage to the skin and that is also no good.
Product-to-use: 7% Fruit Acids Apple Enzyme Exfoliating Cleanser is the most gentle scrub you will ever use. It is made from powerful fruits that will deeply exfoliate your skin while keeping it nourished and bright.
Newsletter
Subscribe
for more blog updates and exclusive discounts
3. Sun makes everything bright except your skin

The top layer of the skin goes through a lot which means it needs to be protected at all times. When you are out, the skin is exposed to all kinds of harmful aggressors like harsh sun rays and toxic air pollution. All these things take a toll on the skin and make it lose its radiance. To keep your skin from being dull, you must always use high-SPF sunscreen whenever stepping out in the sun. Don't even skip the sunscreen even in winter or on cloudy days. At night, always wipe the day off your face by completing all the steps of a night-time skincare routine.
Product-to-use: Use our Green Tea SPF 30 sunscreen. It will protect the skin against harmful sun rays and will have a soothing effect. Green Tea will also hydrate dry skin and won't strip the skin of its natural oil.
4. Nothing freshens up dull skin like 8 hours of sleep

Oftentimes, the cause of a problem isn't difficult to find. Similarly, when looking for the reason behind dull skin don't forget to include your lifestyle. This includes diet, exercise, and sleeping habits. If any of these three things aren't well-adjusted in your life then no remedy can brighten up your dull skin. To make your skin radiant, you have to go back to the basics. Eat healthy food with loads of fiber and vitamins. Keep yourself active and work out. Lastly, give your body a chance to rejuvenate by sleeping for eight hours.
Product-to-use: After waking up from a deep slumber, you can use products that can speed up the process of skin brightening like 100% Pure Vitamin C serum. The lightweight formula of this serum will stimulate collagen production and make your skin glow.
5. Wipe the makeup clean

People often complain that makeup ruins their skin. It takes away the freshness and even causes breakouts. Well, the truth behind that is it's not the makeup, it's the uncleaned residue of makeup products. The accumulation of the product build-up leads to a very harmful side-effect on the skin. It clogs the pores which makes it impossible for the skin to breathe. Only using one or two makeup wipes is not enough to clean these products that have long-lasting water-proof formulas. Use multiple products like cleansing balms, deep cleansers, and scrubs to rinse off the product. Once you have gotten rid of all the build-up only then apply the skincare products like toner, serum, and moisturizer.
Product-to-use: The formula in the makeup used today cannot just be removed from the wipes. To clean your skin thoroughly use Rose Water Gel Cleanser to gently cleanse the product from your face. The calming florals will make sure your skin doesn't get inflamed.
How can I get rid of my dull skin?

Unlike many skin issues, it is easy to get rid of dull skin. Dull skin only often needs a little attention and care. Most of the time, it can be easily fixed by drinking loads of water or by moisturizing your skin regularly for a few days. The few tips that you can try for quickly getting rid of dull skin are the following:
Cleanse and exfoliate your skin once in the morning and once at night.
Use Vitamin C serum to quickly brighten up the complexion.
Use a moisturizer daily to keep your skin hydrated and plump.
Try to reduce stress and make time for things that make you happy.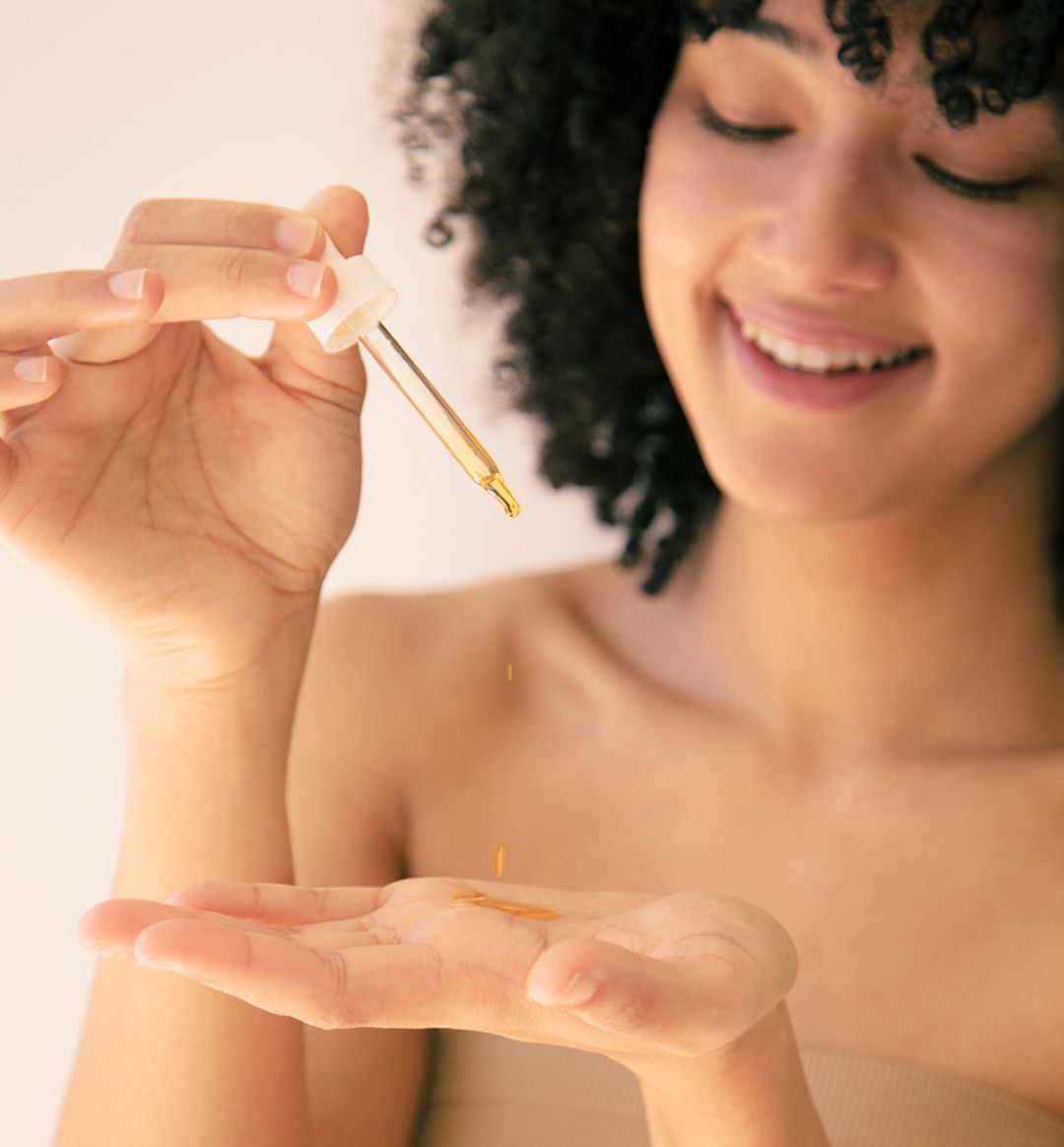 What is the best skincare regime for bright and glowing skin?
Every skin type should have a routine that is well-crafted according to its needs. In skincare, the one shoe fits all approach does more harm than good. The knowledge regarding which ingredient suits you will help you create a skincare regime that will brighten up your skin within days.
Oily Skin: For oily skin, go for oil-free products. Try to cleanse it at least twice a day to not let the sebum build-up. Keep in mind that it requires more cleaning and less moisture.
Normal Skin: For normal skin, try to keep a balance between the products. There is no need to use every trendy ingredient as it can mess up the balanced pH level of your skin.
Dry Skin: For dry skin, use products that hydrate skin like hyaluronic acid. For this skin type, exfoliation is tricky, and overdoing it can irritate the skin. Also, using oils that hydrate and soothe can really liven up dull and dry skin.
If finding the right products and formulas is a daunting task for you, then fret not here's a solution. 100% Pure offers a great deal in their Monthly Box. The products in the box are worth $500+ but you can buy them for just $150. All you have to do is subscribe to the deal and choose whether you want it after 30 days, 60 days, or 90 days. The products in "Monthly Box" are made to give you an at-home spa experience. Give yourself a relaxed spa day at home and the dullness in your skin will vanish by the end of the day.
We carefully hand-select products based on strict purity standards, and only recommend products we feel meet this criteria. 100% PURE™ may earn a small commission for products purchased through affiliate links.
The information in this article is for educational use, and not intended to substitute professional medical advice, diagnosis, or treatment and should not be used as such.
Sign up to our email newsletter for more blog updates and exclusive discounts.
< Older Post | Newer Post >