https://purity-res.cloudinary.com/image/fetch/q_auto:best,f_auto,fl_lossy,w_auto,c_limit,dpr_auto/https://cdn.shopify.com/s/files/1/0648/1955/products/yqAPmmPMREGf6Wso60d1_04e3955a-d9f2-4312-9db9-691f287b6f47.jpg?v=1524791740
https://purity-res.cloudinary.com/image/fetch/q_auto:best,f_auto,fl_lossy,w_auto,c_limit,dpr_auto/https://cdn.shopify.com/s/files/1/0648/1955/products/Ix2FquLtS0asrYiXm0lH_dfb90ec8-25e0-4c13-b724-418e33c5e9fd.png?v=1524791740
https://purity-res.cloudinary.com/image/fetch/q_auto:best,f_auto,fl_lossy,w_auto,c_limit,dpr_auto/https://cdn.shopify.com/s/files/1/0648/1955/products/vt9Ore8URNc2z3hhpmgW_b0c7fc74-4d07-4218-9662-875e69053dac.jpg?v=1524791740
https://purity-res.cloudinary.com/image/fetch/q_auto:best,f_auto,fl_lossy,w_auto,c_limit,dpr_auto/https://cdn.shopify.com/s/files/1/0648/1955/products/jWgIH9Q3JNcgPgIiJlQz_ce44589d-e957-46fc-884c-d6f55245c03d.png?v=1524791740
https://purity-res.cloudinary.com/image/fetch/q_auto:best,f_auto,fl_lossy,w_auto,c_limit,dpr_auto/https://cdn.shopify.com/s/files/1/0648/1955/products/0GUEEMnoTwi3FuBLja6U_a6fb8fd1-0aba-4104-a4e1-679504987f10.jpg?v=1524791740
https://purity-res.cloudinary.com/image/fetch/q_auto:best,f_auto,fl_lossy,w_auto,c_limit,dpr_auto/https://cdn.shopify.com/s/files/1/0648/1955/products/QcFtqpUiQV6iXncG8aWG_56184139-7b89-4b58-8068-369e3751e1de.jpg?v=1524791740
https://purity-res.cloudinary.com/image/fetch/q_auto:best,f_auto,fl_lossy,w_auto,c_limit,dpr_auto/https://cdn.shopify.com/s/files/1/0648/1955/products/90jgWL76SkmPjalUuB7V_7781de5b-1b65-481d-a06d-af505661f0b9.png?v=1524791740
https://purity-res.cloudinary.com/image/fetch/q_auto:best,f_auto,fl_lossy,w_auto,c_limit,dpr_auto/https://cdn.shopify.com/s/files/1/0648/1955/products/m9d1np9yTCWkYOadgF9o_59ce0e57-35e1-448d-b2ff-851efb5df811.jpg?v=1524791740
https://purity-res.cloudinary.com/image/fetch/q_auto:best,f_auto,fl_lossy,w_auto,c_limit,dpr_auto/https://cdn.shopify.com/s/files/1/0648/1955/products/L3SjLf7WTH37CzW9IIUG_395527d7-bc55-4639-ba17-657b6190232f.jpg?v=1524791740
https://purity-res.cloudinary.com/image/fetch/q_auto:best,f_auto,fl_lossy,w_auto,c_limit,dpr_auto/https://cdn.shopify.com/s/files/1/0648/1955/products/00oCfKUjRBW7wqBLdKtq_967f2b96-5c64-42fa-ba0b-1d8165032e47.png?v=1524791740
https://purity-res.cloudinary.com/image/fetch/q_auto:best,f_auto,fl_lossy,w_auto,c_limit,dpr_auto/https://cdn.shopify.com/s/files/1/0648/1955/products/oBMjOg5qTvu7JhHKUiv6_fef6367b-f8e8-4b20-8227-57f174db4358.jpg?v=1524791740
https://purity-res.cloudinary.com/image/fetch/q_auto:best,f_auto,fl_lossy,w_auto,c_limit,dpr_auto/https://cdn.shopify.com/s/files/1/0648/1955/products/QQDVSvBxRnaXxdMyEbCF_5505c886-032f-44b1-8701-429c7ab47f43.jpg?v=1524791740
https://purity-res.cloudinary.com/image/fetch/q_auto:best,f_auto,fl_lossy,w_auto,c_limit,dpr_auto/https://cdn.shopify.com/s/files/1/0648/1955/products/czE828SKu4UxaBGevtwW_25be93c4-4099-409c-8511-74fc5c13e00b.png?v=1524791740
https://purity-res.cloudinary.com/image/fetch/q_auto:best,f_auto,fl_lossy,w_auto,c_limit,dpr_auto/https://cdn.shopify.com/s/files/1/0648/1955/products/MKBgIp4nSJOjJhglCa2i_646503d5-3794-4d8e-9d8e-0c2b3aefb05b.jpg?v=1524791740
https://purity-res.cloudinary.com/image/fetch/q_auto:best,f_auto,fl_lossy,w_auto,c_limit,dpr_auto/https://cdn.shopify.com/s/files/1/0648/1955/products/syGza77uRR2QmduGS3zl_81ee0523-cde0-4290-b68d-ab61dcba87f4.jpg?v=1524791740
https://purity-res.cloudinary.com/image/fetch/q_auto:best,f_auto,fl_lossy,w_auto,c_limit,dpr_auto/https://cdn.shopify.com/s/files/1/0648/1955/products/zTXg8kohT2aYlOzHnk9A_e640c287-6a16-4e5b-975c-368cf0c91dbb.png?v=1524791740
https://purity-res.cloudinary.com/image/fetch/q_auto:best,f_auto,fl_lossy,w_auto,c_limit,dpr_auto/https://cdn.shopify.com/s/files/1/0648/1955/products/y2EiJim9S52p9C8KWatF_4f91e1b0-268b-4da3-9ef5-e162d835e8ed.jpg?v=1524791740
https://purity-res.cloudinary.com/image/fetch/q_auto:best,f_auto,fl_lossy,w_auto,c_limit,dpr_auto/https://cdn.shopify.com/s/files/1/0648/1955/products/zalC0cxCQ4Gxucg8LV3B_9295d25b-02b2-423c-8808-26853920892a.jpg?v=1524791740
https://purity-res.cloudinary.com/image/fetch/q_auto:best,f_auto,fl_lossy,w_auto,c_limit,dpr_auto/https://cdn.shopify.com/s/files/1/0648/1955/products/pOYfUQ4DTSwKvLrcoCee.png?v=1524791740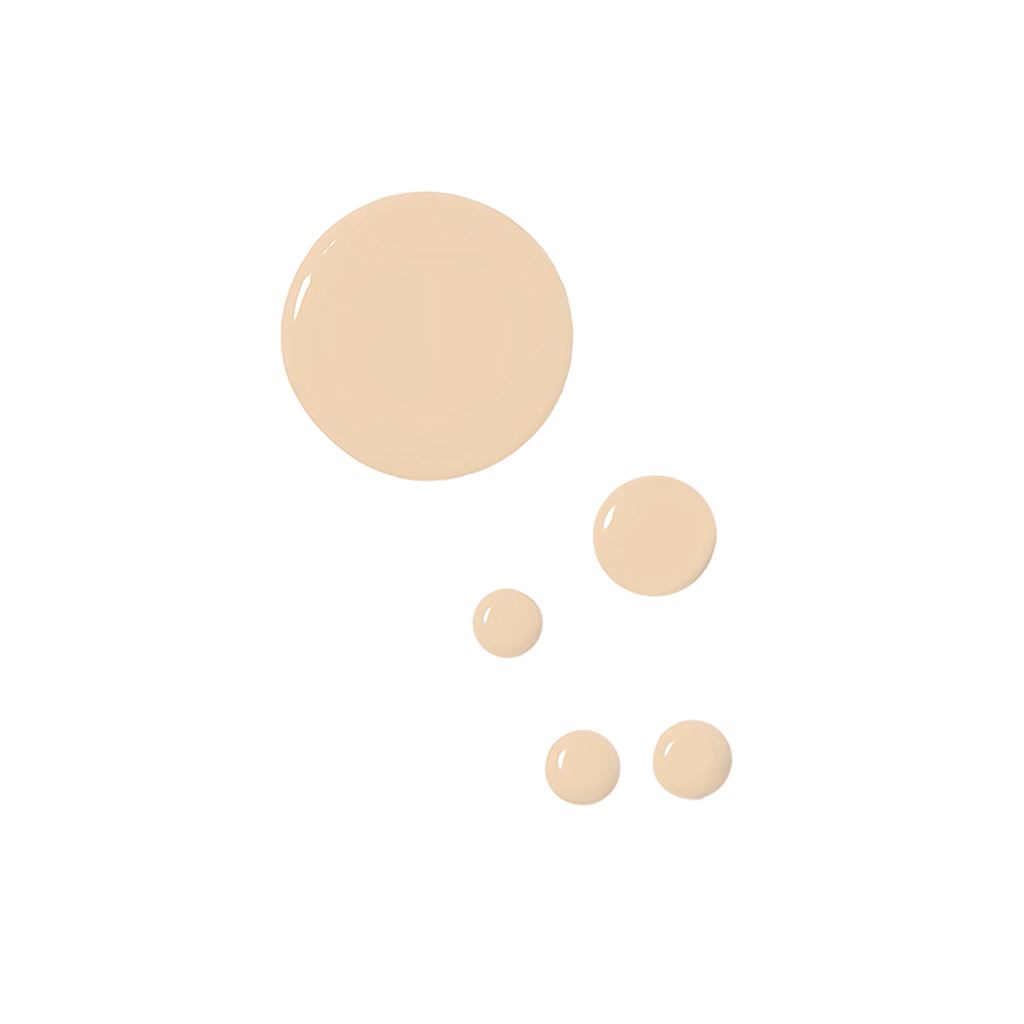 Bamboo Blur Foundation
Fruit Pigmented®

Natural

Vegan

Cruelty Free

Gluten Free
This fruit pigmented® foundation offers a lightweight feel with medium coverage and a matte finish. Made with pore-diffusing, oil absorbing bamboo silica.
For Normal, Oily Skin Types
Medium Coverage
Matte Finish

Mattifying foundation made with bamboo silica to "blur" imperfections for a flawless, diffused complexion and soft-focused finish. Ultra lightweight formula features aloe juice, rose hydrosol, and pomegranate oil for balanced moisture and hydration. Antioxidant-rich fruit pigments and rice powder offer medium coverage and a pristine matte finish. Can be worn alone, or lightly set with Bamboo Blur Powder for a delicate airbrushed finish.

Coverage

Finish

Shade Chart

Créme

Light with neutral undertone

White Peach

Light medium with warm undertone

Sand

Medium with neutral undertone

Peach Bisque

Medium tan with olive undertone

Golden Peach

Tan with warm golden undertone

Toffee

Tan with neutral undertone

Directions

Apply onto clean face with fingers, brush, or sponge. For drier skin types, layer over a moisturizer. Build to reach desired coverage. For an ultra soft matte effect, finish with Bamboo Blur Powder.

Every ingredient we use is beneficial, here are a few:

Goji Berry

Goji Berry boosts collagen production and skin elasticity.

Pomegranate

Pomegranate reduces wrinkles and brightens.

Tomato

Tomato strengthens and brightens skin with vitamins.

Turmeric Extract

Turmeric Extract fights inflammation and brightens skin.

Bamboo Silica

Bamboo Silica strengthens skin for a more radiant complexion.

Complete list of ingredients:

Aloe Barbadensis (Aloe) Leaf Juice*, Rose Hydrosol, Punica Granatum (Pomegranate) Seed Oil, Persea Gratissima (Avocado Seed) Oil, Vegetable Glycerin, Oryza Sativa (Rice) Starch, Extracts of Prunus Persica (Peach) Fruit, Camellia Sinensis (Organic White Tea) Leaf*, Prunus Armeniaca (Apricot) Fruit, Daucus Carota Sativa (Carrot) Root, Punica Granatum (Pomegranate), Theobroma Cacao (Cocoa Bean), Lycium Chinense (Goji Berry) Fruit, Solanum Lycopersicum (Tomato) Fruit/Leaf/Stem, Tocopherol (Vitamin E), Extracts of Euphorbia Cerifera Cera (Candelilla Wax), Titanium Dioxide, Zinc Oxide, Rosmarinus Officinalis (Rosemary) Leaf, Origanum Vulgare (Oregano) Leaf, Thymus Vulgaris (Thyme) Flower/Leaf, Lonicera Caprifolium Flower, Lonicera Japonica (Honeysuckle) Flower Extract, Hydrastis Canadensis (Goldenseal), Turmeric Root Extract, Bamboo Silica. May contain Iron Oxides. *Certified Organic
Customer Reviews
foundation
skin
coverage
color
one
face
makeup
peach
Color
bit
Perfect Every Day Foundation!
I love this foundation for every day use. I don't use when I want full coverage but I LOVE this! I use daily!
Okay...
This foundation sadly did not work for me. the color was great BUT it looked really bad on my skin and I used this on a cold day and my eyes were watering and there was lines down my face where my eyes watered, this foundation did not hold up well.
Never going back !
I've always struggled to find the right foundation and I finally found it ! The shade I chose is perfection and even after putting on bronzer and powder it feels so light and fresh. All 100 pure products are amazing but I'm so happy I found this one !
Great for healthy skin
I tried this foundation almost a year ago and didn't love it, my skin was often dry and this foundation does not apply well on very dry skin. However, now that I've been taking better care of my skin and it's not so flaky this is my absolute favorite foundation. The coverage is perfect medium and it holds up very well all day long. I use the mattifying primer first and I find that without it the foundation is more difficult to apply, but overall I absolutely love this stuff!
LOVE this
I wear make-up daily, but hate a foundation that looks caked on and looks like you're wearing a bunch of make-up. This is amazing a covering flaws while still making your skin look natural! I also love that the ingredients are safe especially since I am pregnant and want the best for my little one.
Complete the Package
Continue Shopping →