https://purity-res.cloudinary.com/image/fetch/q_auto:best,f_auto,fl_lossy,w_auto,c_limit,dpr_auto/https://cdn.shopify.com/s/files/1/0648/1955/products/443cbaf76cca0c66e57129330ba4e8d2_78b7a22d-b12e-445e-af59-d7ca704416a6.png?v=1529431232
https://purity-res.cloudinary.com/image/fetch/q_auto:best,f_auto,fl_lossy,w_auto,c_limit,dpr_auto/https://cdn.shopify.com/s/files/1/0648/1955/products/5d0e4368cf3d7184589f9f229c65218c_3bba1880-a66f-4880-bedd-4aafe1b74c8c.png?v=1529431232
https://purity-res.cloudinary.com/image/fetch/q_auto:best,f_auto,fl_lossy,w_auto,c_limit,dpr_auto/https://cdn.shopify.com/s/files/1/0648/1955/products/68593c3b2f4146461f8fc2a3e5f47bd6_a3a6cf41-2e34-4a15-9eb9-54659d9e879b.png?v=1529431232
https://purity-res.cloudinary.com/image/fetch/q_auto:best,f_auto,fl_lossy,w_auto,c_limit,dpr_auto/https://cdn.shopify.com/s/files/1/0648/1955/products/db0e14c4213e60feae2b494c2e23d9da_c09b1ed7-5b5f-41be-8105-32e75199b95e.png?v=1529431232
https://purity-res.cloudinary.com/image/fetch/q_auto:best,f_auto,fl_lossy,w_auto,c_limit,dpr_auto/https://cdn.shopify.com/s/files/1/0648/1955/products/ec81db2eebf0025e149fef588ff0e8dd_2d9ddbf2-1375-404c-a410-daf637bce620.png?v=1529431232
https://purity-res.cloudinary.com/image/fetch/q_auto:best,f_auto,fl_lossy,w_auto,c_limit,dpr_auto/https://cdn.shopify.com/s/files/1/0648/1955/products/72ad070c958676cfb1ee59712799586b_853cfc09-02a5-4d53-8496-af1de861eb6f.png?v=1529431232
https://purity-res.cloudinary.com/image/fetch/q_auto:best,f_auto,fl_lossy,w_auto,c_limit,dpr_auto/https://cdn.shopify.com/s/files/1/0648/1955/products/4dfdf7c0d907ba2c17a9f22ccc50f207.png?v=1529431232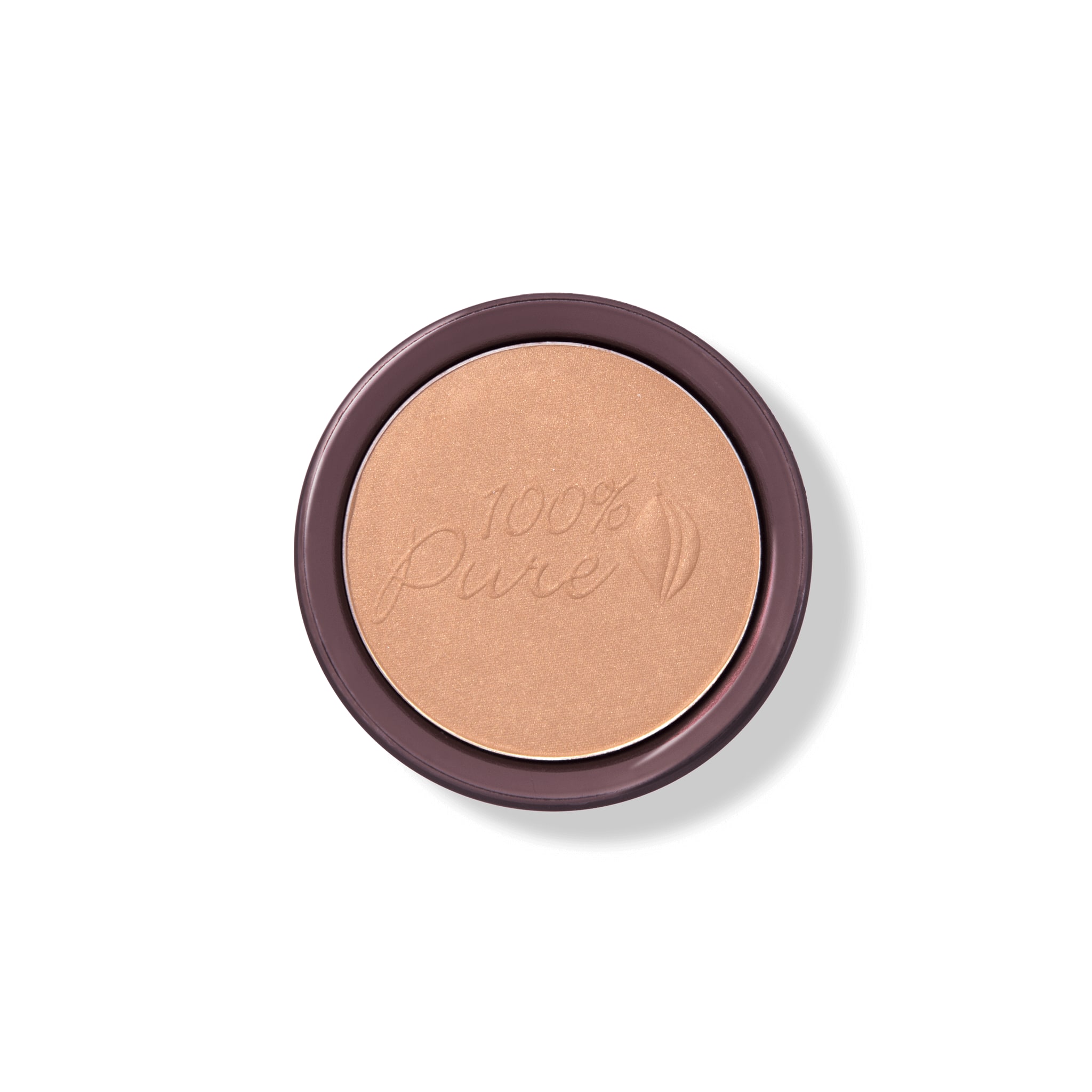 Cocoa Pigmented Bronzer
Fruit Pigmented®

Natural

Vegan

Cruelty Free

Gluten Free
Warm your complexion using vitamin-rich fruit and cocoa pigments, laced with luminescent gems and minerals for subtle shimmer and a sun-kissed glow.
Just add Coconut Butter Soap to your cart, meet $45.00 threshold to unlock, and use code COCOBUTTER at checkout! While supplies last.
Our natural bronzers use pigments from cocoa, coffee, tomato, and berries to give skin a warm, sun-kissed glow. Luminescent, light-reflective gemstones and minerals offer soft, subtle shimmer while concentrated vitamins and antioxidants nourish the skin.

Directions

Swirl

Cruelty-Free Kabuki Brush

into bronzer, then tap off excess powder. For a sun-kissed look, apply bronzer to areas where sun would naturally hit your face: upper forehead, hairline, cheekbones, and bridge of nose. You can also blend bronzer under your jawline to contour.

Every ingredient we use is beneficial, here are a few:

Sunstone

Sunstone is a natural mineral with sparkle.

Vitamin E (Tocopherol)

Vitamin E restores and protects from free radical damage.

Cocoa Pigment

Cocoa Pigment provides natural warm color.

Cocoa Butter

Cocoa Butter softens and moisturizes.

Cocoa

Cocoa repairs and softens skin with antioxidants.

Complete list of ingredients:

Theobroma Cacao (Cocoa Powder) Extract, Theobroma Cacao (Cocoa) Seed Butter, Pigments of Theobroma (Cacao), Prunus Armeniaca (Apricot) Fruit, Prunus Persica (Peach) Fruit, Punica Granatum (Pomegranate), Rubus Fruticosus (Blackberry) Fruit, Rubus Idaeus (Raspberry), Coffea Arabica (Coffee) Seed, Papain (Papaya), Solanum Lycopersicum (Tomato) Fruit/Leaf/Stem, Black Tea and Euterpe Oleracea (Acai Berry) Fruit, Vitamin E (A-Tocopherol), Lavandula Angustifolia (Lavender) Flower Powder, Rosa Canina (Rosehip Oil) Seed, Persea Gratissima (Avocado) Butter, Mica (Natural Mineral Shimmer)
Cocoa Pigmented Bronzer
has a rating of
4.7
stars based on
200
reviews.
Customer Reviews
bronzer
skin
Cocoa Glow
shade
ingredients
face
brush
color
little
eyeshadow
MY FAVORITE BRONZER Cocoa Glow
I'm fair skinned and I use Cocoa Glow,since you can build up the color and the shade is perfect, not to coolant to warm, not ashy, and MATTE! Great bronzer for everyday, plus travel friendly.
Best Bronzer Ever!!
This bronzer is everything! I've tried many bronzers and nothing compares. I got the shade Cocoa Kissed and it complements my olive skin tone very well. It feels so velvety, plus it leaves your skin looking bronzy and glowy but not glittery. It also blends nicely; I layered over the 100% pure 2nd skin foundation. This helped me achieve my glowy "no makeup" makeup look. If you're wanting a bronzer that will give you the I just came back from the beach glowy look, this is definitely the one to get!
04/20/2019
Christina Torres
Great bronzer
I love this it gives me a sun kissed glow that is not too dark !! Very pigmented and a little on my brush goes a long way ! Smells great too .
Amazing Bronzer!
This bronzer is the best. I got the medium shade and it works perfect for my skin. Looks so natural! I definitely recommend.
Best Bronzer Formula
Not only does the product smell amazing, you only need one or two taps of the brush to have more than enough bronzer for your face. I highly recommend it.
Complete the Package
Continue Shopping →