https://purity-res.cloudinary.com/image/fetch/q_auto:best,f_auto,fl_lossy,w_auto,c_limit,dpr_auto/https://cdn.shopify.com/s/files/1/0648/1955/products/Ib0OiyQKQrKkIiuHD9SL_60fafdcf-9424-441d-a4fe-397ca9d6cf95.png?v=1558737581
https://purity-res.cloudinary.com/image/fetch/q_auto:best,f_auto,fl_lossy,w_auto,c_limit,dpr_auto/https://cdn.shopify.com/s/files/1/0648/1955/products/kUcIFbLIQCmLmFUznANi_cf303055-24b7-4a75-8c6d-91dcc94b5e70.png?v=1558737581
https://purity-res.cloudinary.com/image/fetch/q_auto:best,f_auto,fl_lossy,w_auto,c_limit,dpr_auto/https://cdn.shopify.com/s/files/1/0648/1955/products/geb81O9zTaGJJ7mxageD_f4f8799b-2519-44f4-960f-a7a862e862da.png?v=1558737581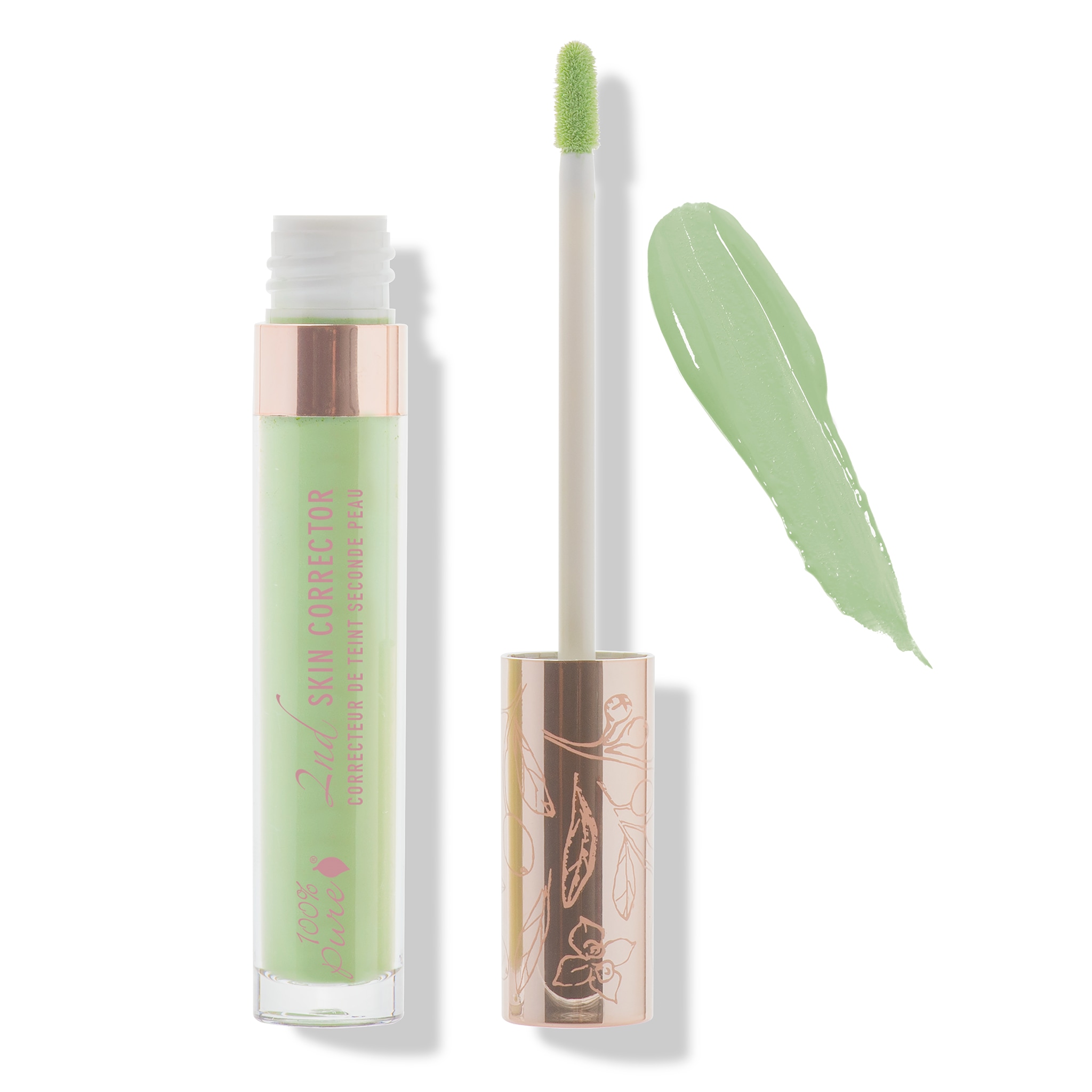 2nd Skin Corrector
Fruit Pigmented®

Natural

Vegan

Cruelty Free

Gluten Free
Ultra blendable color correctors made with hydrating olive squalane and natural pigments to banish redness, brighten your complexion, and correct dark circles.
Medium to Full Coverage
Satin Finish

Creamy color correctors made in a concealing base of ingredients like turmeric, matcha green tea, and real fruit pigments. A base of nourishing olive squalane helps to give an ultra lightweight finish that feels like real skin, while delivering complete color-correcting coverage. This luxurious and silky formula won't crease, cake, or accentuate lines and wrinkles.

Peach: The illuminating peach color corrector perfectly brightens dark circles and dull skin.

Yellow: The yellow color corrector dramatically corrects blue / purple hues and lightens dark under eye circles.

Green: The matcha green tea color corrector perfectly corrects redness.

Coverage

Finish

Directions

Before foundation, apply directly under the eyes, to the chin, forehead, or onto dark spots and imperfections. Gently blend into skin with cruelty-free kabuki brush or clean fingers.

Complete list of ingredients:

Olea Europaea (Olive) Squalane, Pigmented Extracts of Prunus Persica (Peach), Prunus Armeniaca (Apricot), Theobroma Cacao (Cocoa) Beans, Punica Granatum (Pomegranate), Rubus Idaeus Fruit (Raspberry), Prunus Serotina (Wild Cherry), Coffea Arabica (Coffee) Beans, and Camellia Sinensis (Micronized Black Tea) Leaves, Oryza Sativa (Rice) Starch, Camellia Sinensis Leaf (Matcha Green Tea) Extract, Camellia Sinensis Leaf (Green Tea) Extract, Lonicera Caprifolium Flower and Lonicera Japonica (Honeysuckle) Flower Extract, Rosmarinus Officinalis (Rosemary) Extract, Origanum Vulgare (Oregano) Extract, Thymus Vulgaris (Thyme) Extract, Hydrastis Canadersis (Goldenseal) Extract, Lavandula Angustifolia (Lavender) Extract, Calendula Officinalis (Calendula) Extract, Tocopherol (Vitamin E), Bamboo Silica, Mica
Customer Reviews
all
skin
texture
face
shade
peach
eye circles
corrector
yellow
green
Perfect! >3 Do their job, clean, healthy and simple.
I suggested making correctors last year and now they are here... I can't believe it! I am so happy. I instantly bought them on the launch. After using them for a few weeks I can tell they are all amazing! I have a normal skin type but sometimes dry. My shade is white peach or neutral 1.0, warm 2.0... around these. They cover well, don't crease on my skin at all. They blend easily, do their job perfectly. I love and I am grateful you made them because even though there are some natural correctors on the market they still contain bad ingredients, skin irritants and most of them or all contain titanium dioxide which sorry but I hate... these correctors are clean, healthy and simple. My skin is happy and loves it! >3 no more dark circles >3 no more redness on pimples. THANK YOU 100% PURE!!
Peach - phenomenal!
I bought the color peach for my dark under eye circles. It is a phenomenal product! Covers darkness, is super creamy and light weight, and doesn't crease. Will definitely buy again and again. Thank you 100% pure!
WOW-- thank you 100% pure
I'd been waiting for a natural, green concealer for my rosacea!! Before, no matter how much production I'd put on my face, I would still have pink, sometimes red blotches... Very frustrating. The green really covers it up and cancels it out. I couldn't be more satisfied!! Pro tip: for the best finish, make sure you apply the concealer at the same time as the product you're blending it with, and blend them into your skin at the same time.
Good purchase
I have the yellow corrector for under eye circles. It has a nice, smooth application and covers circles relatively well.
Game Changer!!
I have been using in green and it erase my redness cheeks then give me smooth even tone when I apply foundation. I just love it!! I would like to try another colors now.
Complete the Package
Continue Shopping →