https://purity-res.cloudinary.com/image/fetch/q_auto:best,f_auto,fl_lossy,w_auto,c_limit,dpr_auto/https://cdn.shopify.com/s/files/1/0648/1955/products/maPTl601Q1Kkbo9REUuo_da114724-d1fe-4907-bbcd-eaf4bace73cc.png?v=1546642966
https://purity-res.cloudinary.com/image/fetch/q_auto:best,f_auto,fl_lossy,w_auto,c_limit,dpr_auto/https://cdn.shopify.com/s/files/1/0648/1955/products/JhXb1IrOS5qjxLx9lQNy.png?v=1546642966
https://purity-res.cloudinary.com/image/fetch/q_auto:best,f_auto,fl_lossy,w_auto,c_limit,dpr_auto/https://cdn.shopify.com/s/files/1/0648/1955/products/RMeEbB0iSuW4xU3qJzBz_e5644549-437b-4a13-9f7e-91c5b39f0945.png?v=1546642966
https://purity-res.cloudinary.com/image/fetch/q_auto:best,f_auto,fl_lossy,w_auto,c_limit,dpr_auto/https://cdn.shopify.com/s/files/1/0648/1955/products/d34m2EV6Rm68n8GXIusk_c5d096c9-ea68-480e-b496-fa7103a1f6a7.png?v=1546642966
https://purity-res.cloudinary.com/image/fetch/q_auto:best,f_auto,fl_lossy,w_auto,c_limit,dpr_auto/https://cdn.shopify.com/s/files/1/0648/1955/products/rKZKvUzkTUi7WdHUZJdE_b8249bf4-e386-4f8f-8bb9-7087e9e802ed.png?v=1546642966
https://purity-res.cloudinary.com/image/fetch/q_auto:best,f_auto,fl_lossy,w_auto,c_limit,dpr_auto/https://cdn.shopify.com/s/files/1/0648/1955/products/xE5fFAg0RnClZXUmmG9t_bd75476b-1e53-44d9-ae8e-99031bebeb47.png?v=1546642966
https://purity-res.cloudinary.com/image/fetch/q_auto:best,f_auto,fl_lossy,w_auto,c_limit,dpr_auto/https://cdn.shopify.com/s/files/1/0648/1955/products/l39SJtpLR0WYKlqMMxFI_a7d2c777-dc32-48b9-90ef-8343d4676191.png?v=1541784664
https://purity-res.cloudinary.com/image/fetch/q_auto:best,f_auto,fl_lossy,w_auto,c_limit,dpr_auto/https://cdn.shopify.com/s/files/1/0648/1955/products/TFHoGVBMQofXfSAODp2R_8f208bf0-6c6b-4b5a-beeb-9bda0b34bcbb.png?v=1546642966
https://purity-res.cloudinary.com/image/fetch/q_auto:best,f_auto,fl_lossy,w_auto,c_limit,dpr_auto/https://cdn.shopify.com/s/files/1/0648/1955/products/Lx9c2jidQfSnQaRtNflj_5593af3d-2bff-46e3-a3b3-cfc90ea31994.png?v=1546642966
https://purity-res.cloudinary.com/image/fetch/q_auto:best,f_auto,fl_lossy,w_auto,c_limit,dpr_auto/https://cdn.shopify.com/s/files/1/0648/1955/products/dAojowabQDSjoJkyoPgp_f9ef48d2-c91c-4158-af0e-8f3ddbe7e3f4.png?v=1546642966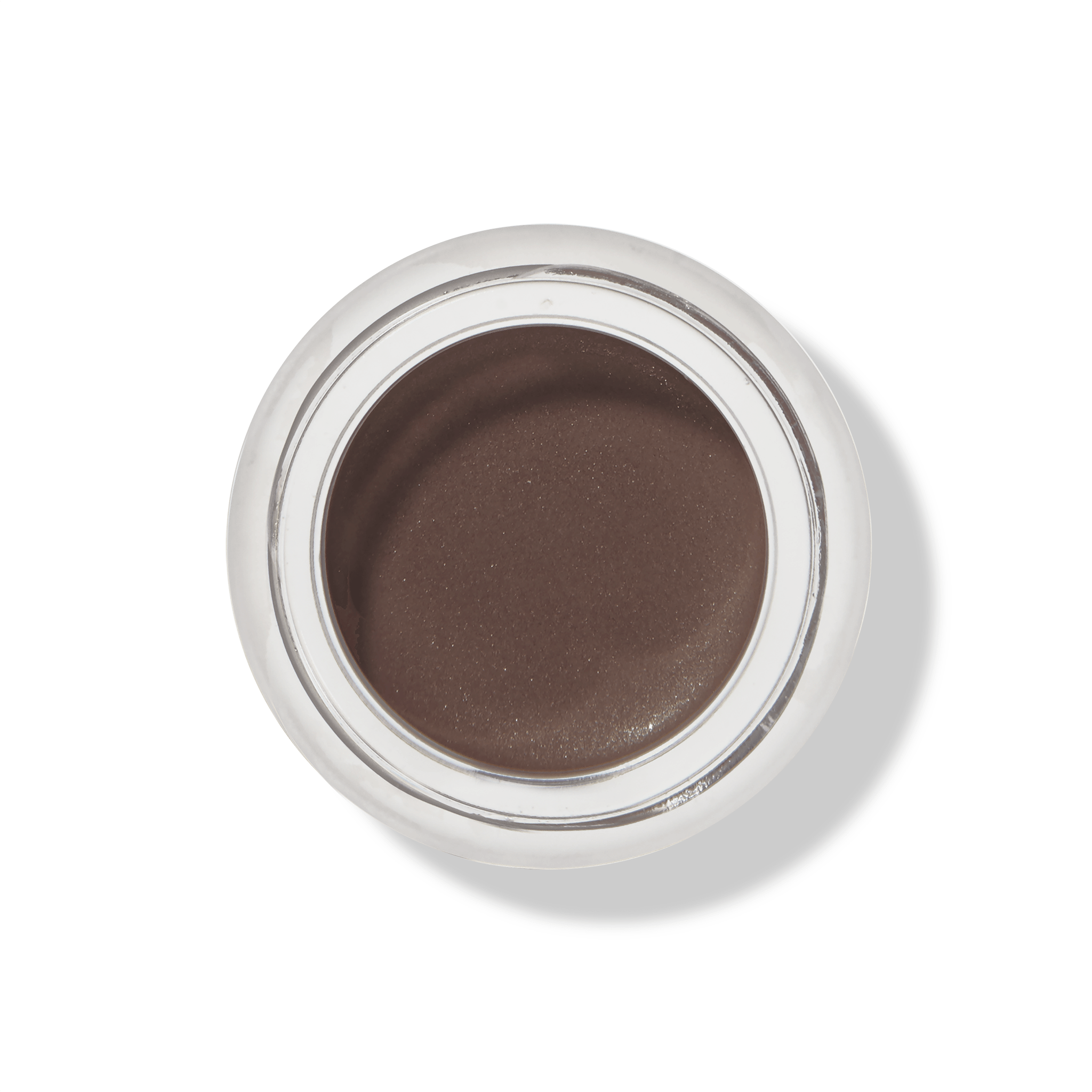 Fruit Pigmented® Satin Eye Shadow
Fruit Pigmented®

Natural

Vegan

Cruelty Free

Gluten Free
Smooth, velvety eye shadows leave lids soft and moisturized with avocado butter and rosehip. Colored with antioxidant-rich fruit and laced with subtle shimmer.
Smooth and velvety cream eye shadows leave eyelids super soft and glazed with gorgeous color. Colored with skin-healthy pigments from fruit and designed to shine with subtle shimmer from mineral mica. Our Satin Eye Shadows offer a satin finish, and light to medium buildable opacity.

Directions

Apply with clean fingertips, or

Flat Shader E30

eye shadow brush for more precision. Blend and build to achieve desired color payoff. Can also be used as a base beneath powdered eye shadows to create more opaque, vibrant colors.

Every ingredient we use is beneficial, here are a few:

Avocado

Avocado softens and moisturizes.

Black Tea

Black Tea clarifies skin and fights free radical damage.

Green Tea

Green Tea tones and protects with antioxidants.

Resveratrol

Resveratrol is a potent antioxidant that protects against signs of aging.

Vitamin E (Tocopherol)

Vitamin E restores and protects from free radical damage.

Complete list of ingredients:

Persea Gratissima (Avocado) Butter, Rosa Canina (Rosehip) Oil, Oryza Sativa (Rice Starch), May Contain Pigments of Prunus Persica Fruit (Peach), Prunus Armeniaca Fruit (Apricot), Daucus Carota Sativa Root (Carrot), Solanum Lycopersicum Fruit/Leaf/Stem (Tomato), Fragaria Vesca Fruit (Strawberry), Cucurbita Pepo (Squash), Carica Papaya (Papaya), Theobroma Cacao (Cocoa) Seed, Coffea Arabica (Coffee), Camellia Sinensis (Black Tea), Rubus Fruticosus Fruit (Blackberry), Prunus Domestica Fruit (Plum) Skin, Vitis Vinifera Fruit Extract (Black Grape Skin), and Ribes Nigrum Fruit Extract (Black Currant), Extracts of Camellia Sinensis (Green Tea Powder), Red Wine Resveratrol (Wine), Ascorbyl Palmitate (Vitamin C), a-tocopherol (Vitamin E), Extracts of Lycium Chinese Fruit (Goji Berry), Euterpe Oleracea (Acai Berry), Rosmarinus Officinalis Leaf Extract (Rosemary), Origanum Vulgare Leaf Extract (Oregano), Thymus Vulgaris Flower/Leaf (Thyme), Lonicera Caprifolium and Lonicera Japonica (Honeysuckle) Flower Extract, and Hydrastis Canadensis (Goldenseal), Peptides of Hydrolyzed Hibiscus Esculentus (Hibiscus), Pisum Sativum (Pea) and Hydrolyzed Rice Protein (Black Rice), may contain Mica (shimmery mineral), Silica
Customer Reviews
AMAZING HIGHLIGHTER AND EYE SHADOW!
I couldn't believe how nicely this swept over my eyes. It felt so gentle and was highly pigmented. I decided to go ahead and add this to my face as a highlighter and WOW! This is better than RMS Beauty's Living Luminizer I think!
Creamy shadow!
I received the color "Star" in a free gift w/ purchase, and it is extremely versatile! I have worn it alone, under powder shadow, and as a brow bone highlight! The color is buildable and the consistency makes it feel like nothing is being worn on the eyelid! Very impressed.
Best Eye Shadow
This is hands down the best eye shadow I've ever used in my life. I loooooove eye makeup and I'm suuuuper picky about it. I'm especially nit picky about clean ingredients, so most brands jus don't hold up to my high standards. I had given up even bothering with eye makeup because I couldn't find anything that met my criteria. I had no intention of even wasting my time and money with this, but it came in the Promotional gift set with my order. I was sent the shade "Star" and oh my it is GORGEOUS! It goes on so smooth and creamy.... it was so easy to apply that I could even do it quickly with my finger which was amazing. I couldn't believe how easy it was to work with. And it was so light feeling, I didn't feel all bogged down in makeup layers. I'm so excited to Buy All the Colors in this, because holy smokes this is the best eye shadow ever.
Beautiful colors
I absolutely LOVE these satin eye shadows. I have almost all of them. Fiji is my favorite! Goes on so smooth. Im hoping they will make a palette in these with ballerina blush.
Star
I was afraid this eyeshadow would smudge right off because its a creamy texture, but I was pleasantly surprised! I love it! I am new to 100% pure products and I am loving them!
Complete the Package
Continue Shopping →