https://purity-res.cloudinary.com/image/fetch/q_auto:best,f_auto,fl_lossy,w_auto,c_limit,dpr_auto/https://cdn.shopify.com/s/files/1/0648/1955/products/pKhN5ijESP2rjCDBTDrG_2c0e19b8-0812-40ad-860d-63261015b79f.png?v=1524611568
https://purity-res.cloudinary.com/image/fetch/q_auto:best,f_auto,fl_lossy,w_auto,c_limit,dpr_auto/https://cdn.shopify.com/s/files/1/0648/1955/products/hLE2plgQQ6mwiuuR2sJ0_869406c7-8a7d-477b-862a-fcacd16ea07c.png?v=1524611568
https://purity-res.cloudinary.com/image/fetch/q_auto:best,f_auto,fl_lossy,w_auto,c_limit,dpr_auto/https://cdn.shopify.com/s/files/1/0648/1955/products/0xuHCpe0SaSl27nN7LNS_20a02c1b-381f-430a-9a3c-9ee759468007.png?v=1524611568
https://purity-res.cloudinary.com/image/fetch/q_auto:best,f_auto,fl_lossy,w_auto,c_limit,dpr_auto/https://cdn.shopify.com/s/files/1/0648/1955/products/FflGRfQ6RvOwXBxqp0T4_96e950ad-3e38-491b-989d-f1d358c4e405.png?v=1524611568
https://purity-res.cloudinary.com/image/fetch/q_auto:best,f_auto,fl_lossy,w_auto,c_limit,dpr_auto/https://cdn.shopify.com/s/files/1/0648/1955/products/eelFalswS9y8dsFctgMg_e7c2d1f5-e01a-4ecc-97bf-2aa1b26ed902.png?v=1524611568
https://purity-res.cloudinary.com/image/fetch/q_auto:best,f_auto,fl_lossy,w_auto,c_limit,dpr_auto/https://cdn.shopify.com/s/files/1/0648/1955/products/cViHxYFSTLGvfgyGOASh_fc5adebc-835e-4d1a-9ed9-945aa33340b6.png?v=1524611568
https://purity-res.cloudinary.com/image/fetch/q_auto:best,f_auto,fl_lossy,w_auto,c_limit,dpr_auto/https://cdn.shopify.com/s/files/1/0648/1955/products/CeKVVs2TCSDe6JVP3PZq_147b9a8d-e44d-4ee0-bed1-db7aa8689c6d.png?v=1524611568
https://purity-res.cloudinary.com/image/fetch/q_auto:best,f_auto,fl_lossy,w_auto,c_limit,dpr_auto/https://cdn.shopify.com/s/files/1/0648/1955/products/g7FnFK34S9K0QuaXk7QS_fa6edc0f-d9d1-4c19-8fcf-d340ad798ccc.png?v=1524611568
https://purity-res.cloudinary.com/image/fetch/q_auto:best,f_auto,fl_lossy,w_auto,c_limit,dpr_auto/https://cdn.shopify.com/s/files/1/0648/1955/products/sSh4Z0WkRGWDM0tZ44E6_8524f4f7-66b8-4d3c-87ca-e469446d51d5.png?v=1524611568
https://purity-res.cloudinary.com/image/fetch/q_auto:best,f_auto,fl_lossy,w_auto,c_limit,dpr_auto/https://cdn.shopify.com/s/files/1/0648/1955/products/fzWZeMZMRNau5iYsDASQ_fb214876-41ba-4f8b-87c2-027800c25f1c.png?v=1524611568
https://purity-res.cloudinary.com/image/fetch/q_auto:best,f_auto,fl_lossy,w_auto,c_limit,dpr_auto/https://cdn.shopify.com/s/files/1/0648/1955/products/NaZ4RSbPR4u8K0yxOMOG_e7a791f7-774a-464f-af14-00a472a86897.png?v=1524611568
https://purity-res.cloudinary.com/image/fetch/q_auto:best,f_auto,fl_lossy,w_auto,c_limit,dpr_auto/https://cdn.shopify.com/s/files/1/0648/1955/products/v03TZdfRaC3PSVMhZ9Nw_208bb7f7-3f65-49b7-86be-4832d15184a8.png?v=1524611568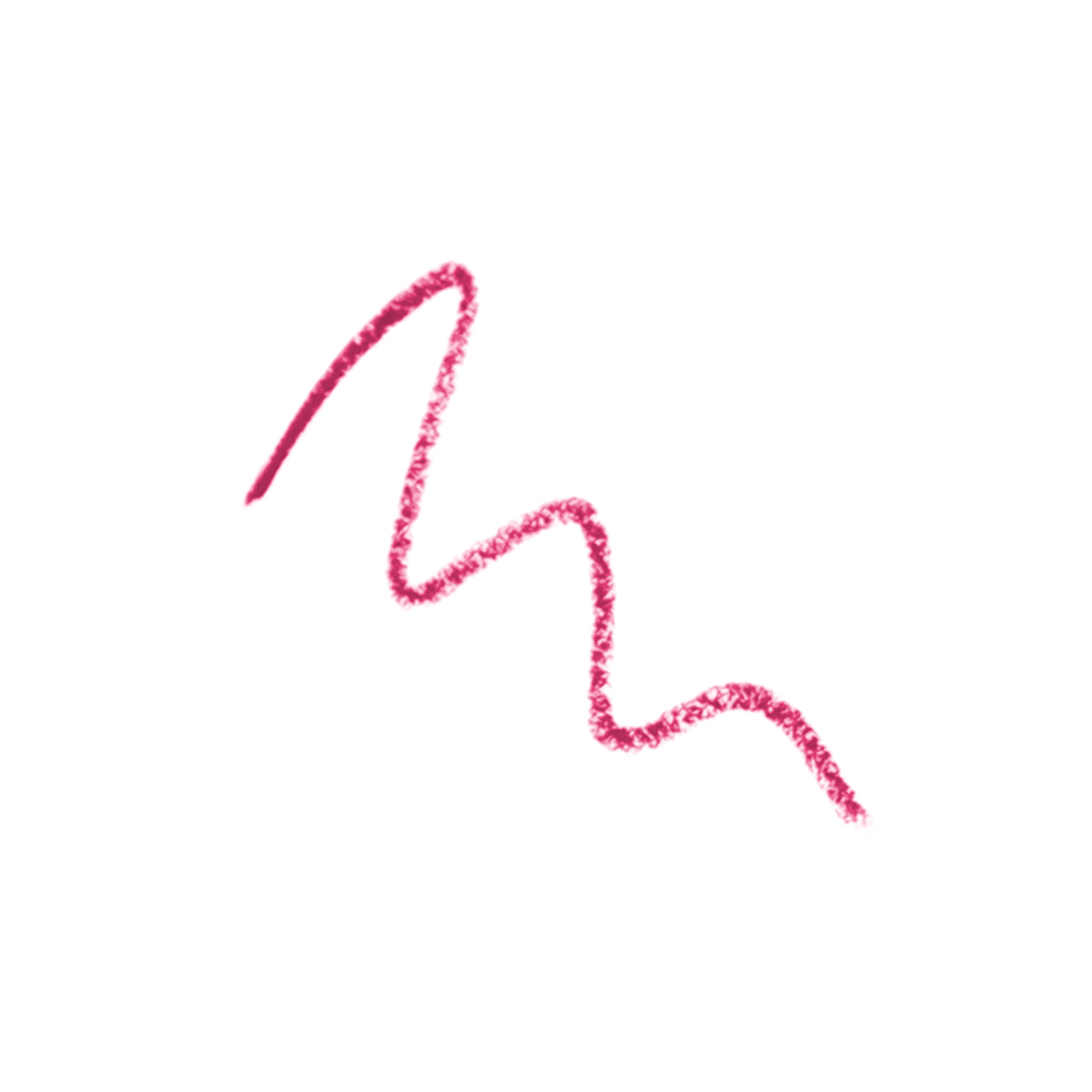 Creamy Long Last Lip Liner
Fruit Pigmented®

Natural

Vegan

Cruelty Free

Gluten Free
Skin softening jojoba and pomegranate oils offer precise, ultra smooth application to line, fill, and shape. Fruit pigments deliver vibrant, long-lasting color.
For All Skin Types
Full Coverage
Matte Finish

Skin softening jojoba and pomegranate oils offer precise, ultra smooth application to fill, shape, and line lips. Antioxidant packed fruit pigments deliver vibrant, long-lasting color.

Coverage

Finish

Shade Chart

Vino

A versatile lip liner for medium to deep shades of berry.

Chai

A versatile lip liner for deeper shades of pink-nude and brown-nude.

Punch

A versatile lip liner for vibrant shades of medium to deep pink and red.

Pink Brandy

A versatile, neutral lip liner for all shades of pink.

Cognac

A versatile lip liner for light to medium shades of pink-nude and brown-nude.

Shirley Temple

A versatile lip liner for warm, vibrant shades of red and orange.

Directions

Hold pencil at 45 degree angle and gently line lips in short strokes. For a more subtle finish, apply lip color before lining. For a more intense edge, line lips before applying lip color. To sharpen, insert pencil into the small chamber of your Dual Chamber Pencil Sharpener and gently twist until desired sharpness is achieved.

Every ingredient we use is beneficial, here are a few:

Macadamia Nut Oil

Macadamia Nut Oil moisturizes with essential fatty acids.

Raspberry

Raspberry protects from UVA and UVB rays.

Bilberry

Bilberry conditions skin and protects against free radical damage.

Blackberry

Blackberry lessens wrinkles and protects from sun damage.

Cherry

Cherry protects and heals skin with antioxidants.

Complete list of ingredients:

Hydrogenated Jojoba Oil, Caprylic/Capric Triglyceride, Pomegranate Seed Oil, Euphorbia Cerifera (Candelilla) Wax, Extracts of Bilberry, Prunus Cerasus (Cherry) Fruit, Prunus Domestica (Plum) Fruit, Vitis Vinifera (Cabernet Grape) Fruit, Rubus Idaeus (Raspberry) Fruit, Vaccinium Angustifolium (Blueberry) Fruit, Rubus Fruticosus (Blackberry) Fruit, Prunus Persica (Peach) Fruit, Prunus Armeniaca (Apricot) Fruit, Turmeric, Solanum Lycopersicum (Tomato), Punica Granatum (Pomegranate), Cacao (Chocolate), Oryza Sativa (Rice Starch), Copernicia Cerifera (Carnauba) Wax, Macadamia Ternifolia Seed Oil, Tocopherol (Vitamin E). May contain: Iron Oxides
By using hashtag #100percentpure or #nodirtybeauty, I hereby grant to 100% PURE (Purity Cosmetics), it subsidiaries, agents and affiliates, the unlimited worldwide, perpetual, unending right to use, reproduce, distribute, and convey my image/photograph in any format or medium now known or subsequently developed, to modify and edit my image/photograph, to combine my image/photograph with other images, video, audio, text and other media, to create derivative works incorporating, including or based on my image/photograph. This grant shall be construed broadly.
---
Creamy Long Last Lip Liner
has a rating of
4.6
stars based on
197
reviews.
Customer Reviews
Great Color Selection, Non-drying
I purchased the cognac color along with the Cassia lipstick and lip caramel. While I love the creamy matte texture, the color was too pale for my golden olive Southern Italian/Greek skin tone. I intend to try other shades, but will try them in my local store first.
Truly Long Lasting
When I first put this on I thought for sure it wasn't going to late long with how creamy a texture it had, but this stays put all day.
Some shades work better than others.
I have two shades of this lip liner-Shirley Temple and Punch. I was a bit disappointed in Shirley Temple. It's not as pigmented as I would prefer and I have a hard time getting it to apply to my lips. I have to press quite hard to get it to apply. Punch on the other hand is creamy and applies beautifully.
Shirley temple
I love using this liner when I apply nopal cocoa butter lipstick but I have to say that is not necessary for those kind of lipstick (mate) it is more for oily lipsticks
11/23/2018
Kimberly W.
United States
More please
I love it but it only lasted a few weeks before I ran out. Very pretty.
Complete the Package
Continue Shopping →